Post Written by Alyson Jackson-Petts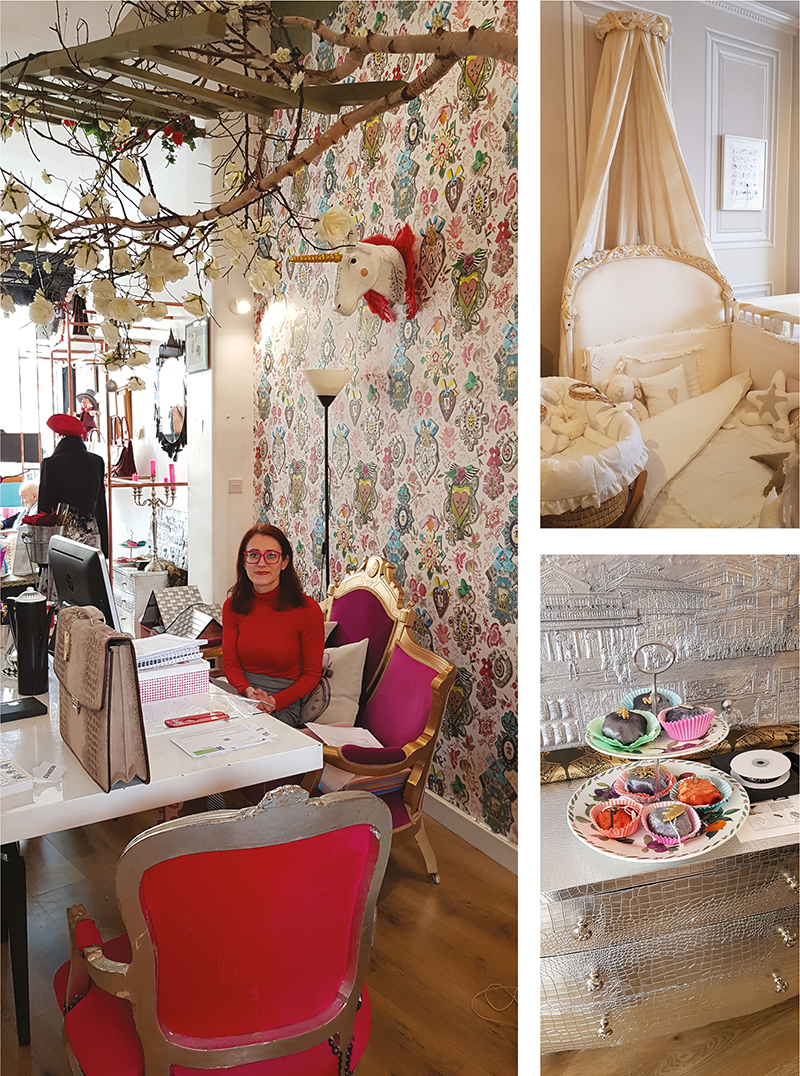 Having previously moved off the Kings Road for my London based 'interiors shopping' articles, it is with a little trepidation that I take you back to this 3 kilometre road running through the heart of Chelsea.
Stretching from the Belgravia border in the East to Fulham in the West, it's not surprising that it offers so much for us to feast our eyes upon. Ok, so it might not be the truly amazing trend setting destination location that it once was, but it certainly doesn't disappoint these days.
The Kings Road derived it's name from King Charles II, who, in 1694, built his own private road to link St James's Palace to Fulham, and beyond to Kew; it remained for use exclusively by the monarch and their privileged companions, until 1830.
However, it wasn't until the 1960s that the King's Road acquired international fame as it began to symbolise the 'Swinging Sixties' in the UK. This began with the opening of Mary Quant's shop, Bazaar, in 1955, which grew hugely in popularity during it's initial years; it truly revolutionised the area. So, by the mid 1960's the street was lined with boutiques and restaurants and became the haunt of the beautiful people.
In the 1970s it was the turn of the Punks led by Vivian Westwood and Malcolm McLaren to continue to revolutionise fashion on the King's Road, but it is now at the most western end of the King's Road, called World's End, that I want to reveal to those of you who don't know, that part of this historic era not only still exists but is undergoing a mini resurgence.
In recent years, most shoppers have tended to stick to the eastern end of the King's Road, where the majority of upmarket shops, boutiques and restaurants are based; but let me open your eyes to the latest 'hip' and chic secret, that is World's End, which is very quickly becoming a little area full of eclectic fun. Recently refurbished, this rather short run of shops, cafes and restaurants are providing a return to that boutique feel and includes delights such as the original, famous, Vivienne Westwood 'Worlds End Shop'.
Interiors are featuring highly here, and Bretz was the first of the interior brands I came across, so I popped in to find a rather wonderful little showroom, full of luxury furniture and accessories – as they told me, Bretz is 'eclectic, influential, colourful and cult!'; following in the footsteps of the King's Road's glamour and most certainly creating a very inviting new addition. Although I was not familiar with the brand, I thought the style and quality were quite exquisite, although the price tag reflected this.
Chatting to the very helpful designer there, I was informed that although they offer custom designs, they also bespoke make almost all their ranges, taking around 8 weeks from order, although it is possible to purchase display items directly from the shop. Designs range from modern-contemporary to a clean-lined take on the traditional. One accessory that did take my fancy was a bronze, limited edition, ram.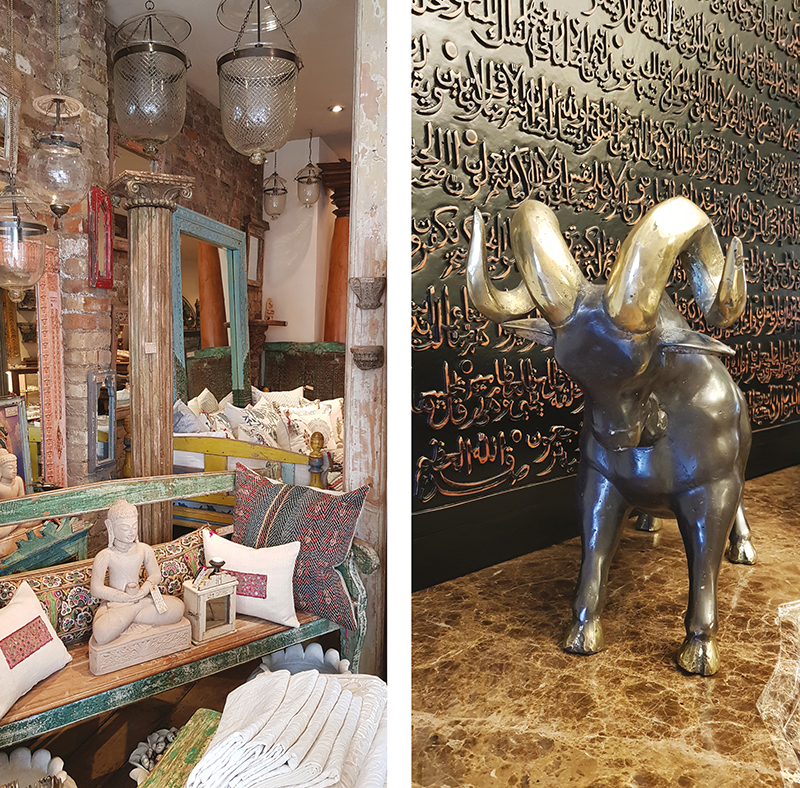 "As opulent as you may find in Knightsbridge or Mayfair"
Crossing the road, I discovered a sweet baby and toddler shop, named The Baby Cot Shop – a nursery furniture boutique.
I was greeted with a fabulous range of cots, from the very small 'Moses rush' baskets and cribs, to a full-on French linen, half-coronet headed bed. So, if you're going to create a very special nursery for your baby, this is such a treat and surely must be a destination you should make your priority.
One shop that I have frequently looked at, as it has been in this location long before the latest visual transformation, is Opium, another small, independent shop, selling Indian homewares and antiques. This is an authentic Aladdin's cave of home accessories, featuring wall hangings, carved doors, candle holders, art and some furniture. It is full of colonial treasures, and is quite a calming place to browse, with incense burning, candles lit and mystical music playing.
For those of you with a penchant for the more boho of styles, then I know you will find not only exciting gifts but some very unique pieces for your home and garden.
Now, how could I pass by one of the most individual shops in the area without taking you inside. Not exactly 'interiors', although there are a few items found here for your home, this boutique is full of gorgeous hand bags, purses and brief cases. It most certainly had a visual throw-back to the fashionista era of the 1960's in style and design.
Daniela de Montby, a London bespoke hand bag designer has just recently moved from Soho to this up and coming area of Chelsea and has designed her own shop interior and offers an off-the-wall interior design service, as well as a very stylish hand bag!.
I did like the latest 3D art on show, as well as the presentation of some of the jewellery – take a look at the fun cup-cake display!.
Finally, I had to see the most prominent of interiors shops here, Kings of Chelsea. A very apt name which did feel rather royal with its beautifully designed showroom, featuring Roberto Cavalli Home Interiors – the only place in the UK to view the range. Quite exclusive!
Here you will find a formidable interior design showroom – as opulent as you may find in Knightsbridge or Mayfair. From stylish contemporary furniture to the most glorious accessories and table top – it is very high end and can certainly be said to be the 'King' of this growing new destination.
Written by Alyson Jackson-Petts, interior designer at
www.tristramdesign.com
Social media @tristramdesign