Post Written by Aspect County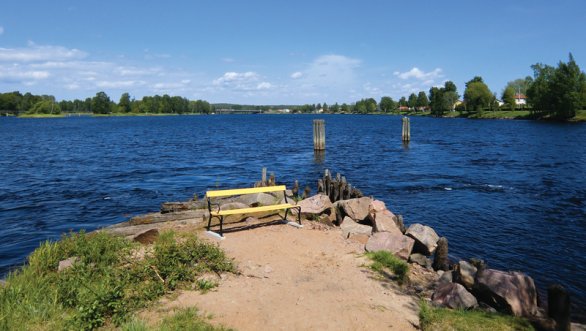 A new report published last month reveals that the English adult population made around 2.93 billion visits to natural environments between March 2013 and February 2014 – the highest number for five years.
The annual report from theMonitor of Engagement with the Natural Environment (MENE) survey reveals that over the last five years our enthusiasm for spending time outside relaxing and unwinding, watching wildlife, enjoying the scenery, or as a way to keep healthy has increased.
In total, 58 per cent of the population claim to make one leisure visit or more to the outdoors every week and between March 2013 and February 2014, it is estimated that the 42.3 million adults resident in England took a total of 2.93 billion visits to the natural environment.
The latest annual report suggests that green spaces near home are an increasingly important part of modern life with an increase in outdoor recreation visits to towns and cities – currently just under half of outdoor recreation visits were taken to a destination within a town or city compared to two-fifths in 2010/11. Correspondingly, 96 per cent of people 'agree' or 'strongly agree' that having green spaces close to where they live is important.
Visiting the natural environment for health or exercise accounted for an estimated 1.3 billion visits to the natural environment between March 2013 and February 2014. Respondents to the survey also agreed that being outdoors made them feel 'calm and relaxed' and the proportion agreeing that a visit was 'refreshing and revitalising' was at its highest in the most recent survey.
A copy of the year 5 report can be downloaded from the Natural England publications catalogue.
Dr Tim Hill, Chief Scientist at Natural England, says: "The MENE survey data is an invaluable resource to help us understand how the outdoors is being used, as well as the benefits people can derive from it and the value it has to them. We now have five years of data and it is clear that visits to the outdoors – whether it's to a local green space, in one of our National Parks, a walk on the 2,500 miles of National Trails, to a National Nature Reserve or along a new section of England Coast Path – are all playing an increasingly important role in providing health and exercise opportunities for millions of people each year.
"The latest MENE report shows an encouraging trend for the increased use of the natural environment as a 'green gym'. Visiting the natural environment for health or exercise accounted for an estimated 1.3 billion visits to the natural environment between March 2013 and February 2014; this is the highest number since we started gathering this data in 2009 and the proportion of people agreeing that an outdoors visit was refreshing and revitalising was also at its highest in the most recent survey year.
"The evidence from the MENE survey also provides us with useful information about the amount of money that people spend during a visit to the natural environment. In the latest survey people spent money on almost a quarter of the visits made between March 2013 and February 2014, resulting in an estimated spend of £17 billion.
"MENE is one of the largest surveys of its kind and is an excellent example of Natural England working in partnership with others to gather evidence, analyse data and make that information publically available to support the work of conservationists, healthcare professionals, academics and many others."
David Williamson, Head of Recreation and Public Affairs for Forestry Commission England, commented:
"This report firmly reminds us of the opportunities we have to help people to engage with the natural environment. With half the population in England living within six miles of a Forestry Commission wood or forest, our sites offer fantastic opportunities to start a life-long love of the great outdoors.
"Our work will continue in 2015 to help people access the Public Forest Estate and benefit from their visits. We'll have new family trails and opportunities to take part in more sporting activities, as well as continuing to develop our learning offer for schools and groups."
The MENE survey is undertaken by TNS on behalf of Natural England, the Department for Environment, Food and Rural Affairs (Defra) and the Forestry Commission.
Since it was first commissioned by Natural England, Defra and the Forestry Commission in March 2009, the MENE survey has provided useful and insightful baseline and trend data on how people use the natural environment in England. It is being used by conservationists, healthcare professionals and academics to support their work.
Towards the end of last year, the survey was designated as a National Statistic by the UK Statistics Authority. This is the highest level of designation given to surveys collecting Official Statistics, and establishes MENE as a key official data source for understanding how people are using and engaging with the natural environment.