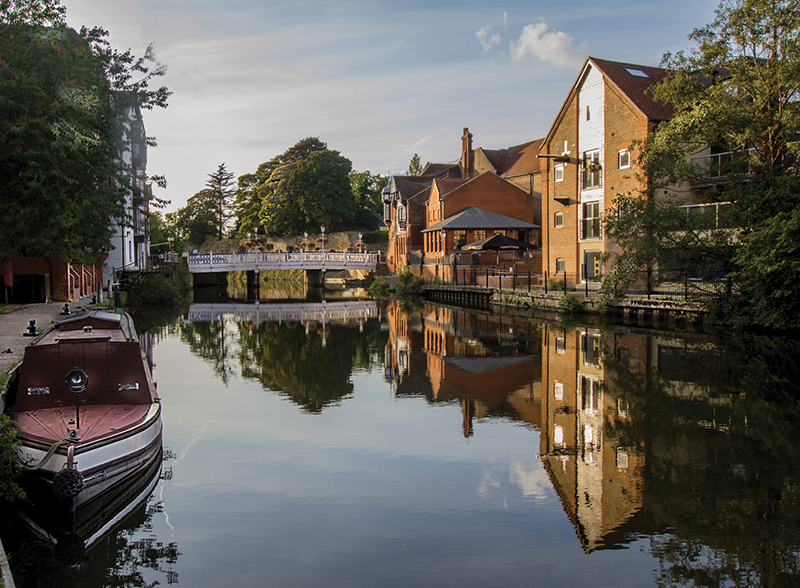 There will be lots going on at ArtSpring Gallery in Tonbridge during the month of May. First up, ArtSpring will be hosting its regular FirstThursdays late night opening on 3rd May from 5.30 – 8pm. There will be fresh work on show including that of two new members: silversmith and jeweller Camilla West showing work inspired by the natural world and artist printmaker Ruth McDonald, whose work focuses on woodland landscape and the sea. Jeweller Victoria Wainwright rejoins the gallery with her unique creations in silver and enamel. Two guest artists are also joining until the end of May: Anne McArdle with enamel bowls and jewellery and colourful textile wall art by Kate Hasted. So go along on 3rd May, enjoy a free glass of Prosecco, meet some of the artists and view the exciting new show.
This month, also look out for other businesses in the ​'Castle Quarter' staying open late with special offers to tempt visitors north of the Big Bridge. For more details check out the Tonbridge FirstThursdays facebook group.
Watch Artists at Work
The month's highlight will be Artspring's ​'Art in Action' weekend on 12th and 13th May from 11am – 4pm. Watch Christine Highland create iconic maps; Elaine Thompson and Sarah de Mattos invite you to join in with printmaking; Hilary Shields will be working with glass and Charlotte Tabor with silver; and renowned water colourist Carole Robson will be sharing her techniques. If the rain keeps off one of the gallery's potters will be working at his wheel outsider. Come along and discover how artists create their particular art and you can join in as well. It will be a fun weekend. To find out timings and more details check: www​.art​spring​gallery​.co​.uk or social media @artspringallery

New Guest Artists
Looking ahead, the gallery is planning their next First Thursday on 7th June with two new guest artists, printmaker Suzie Dafforn and jeweller Robert Ketch will be joining for the months of June and July.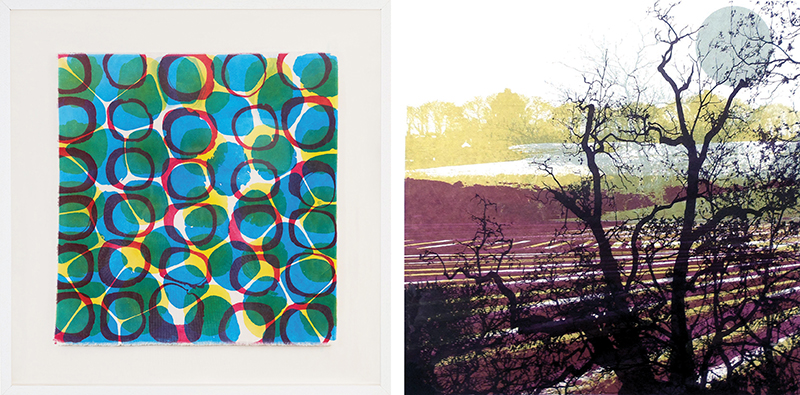 Tonbridge Art Fair
Another highlight in the June calendar will be Tonbridge Art Fair on Saturday 2nd June from 10am-6pm. Many stalls will showcase a wide variety of local artists' work, along the newly refurbished River Walk, overlooked by Tonbridge Castle and just off the High Street. The fair is free to visitors and promises an enjoyable day out by the River Medway, where Tonbridge River Trips can take you on a journey on the water and the many cafes and restaurants in Tonbridge provide stops for refreshment and more.
Artists' Open Studios
The Art Fair will be the opening event for Artists' Open Studios in June, when 35 local artists will be showing work in 14 locations in Tonbridge, Hildenborough, Hadlow and Yalding. This event has been organised by Tonbridge area artists to fill the gap in the annual art calendar left by the South East Open Studios taking a year out and not running in 2018. Visitors will have the chance to meet, talk to and see the artists at work. You're guaranteed a warm and friendly welcome – and it's all completely free! Art trail leaflets will be widely available from early May at local libraries, shops, galleries, tourist information sites and more.
The event runs every weekend in June, from 11am-6pm on each Saturday and Sunday. Not all artists exhibit every weekend, so check our trail or visit www​.artist​sopen​stu​dios​.co​.uk for more info and a downloadable copy of the art trail and map.
167

High Street, Tonbridge TN

9

1

BX Tel:

01732

365924


Email: gallery@​artspringgallery.​co.​uk