"

Imbalance"

at Artichoke Gallery from 19th January to 30th March 2019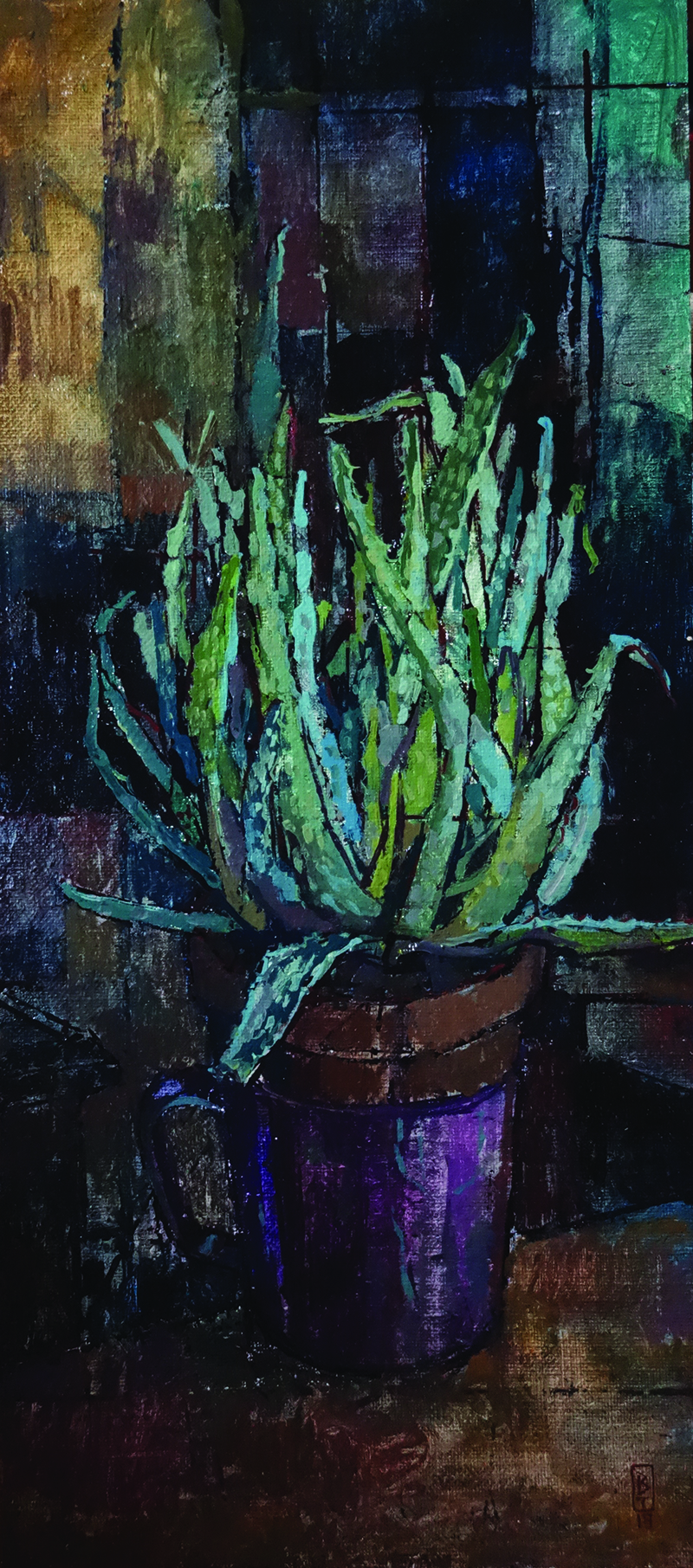 Bernadett Timko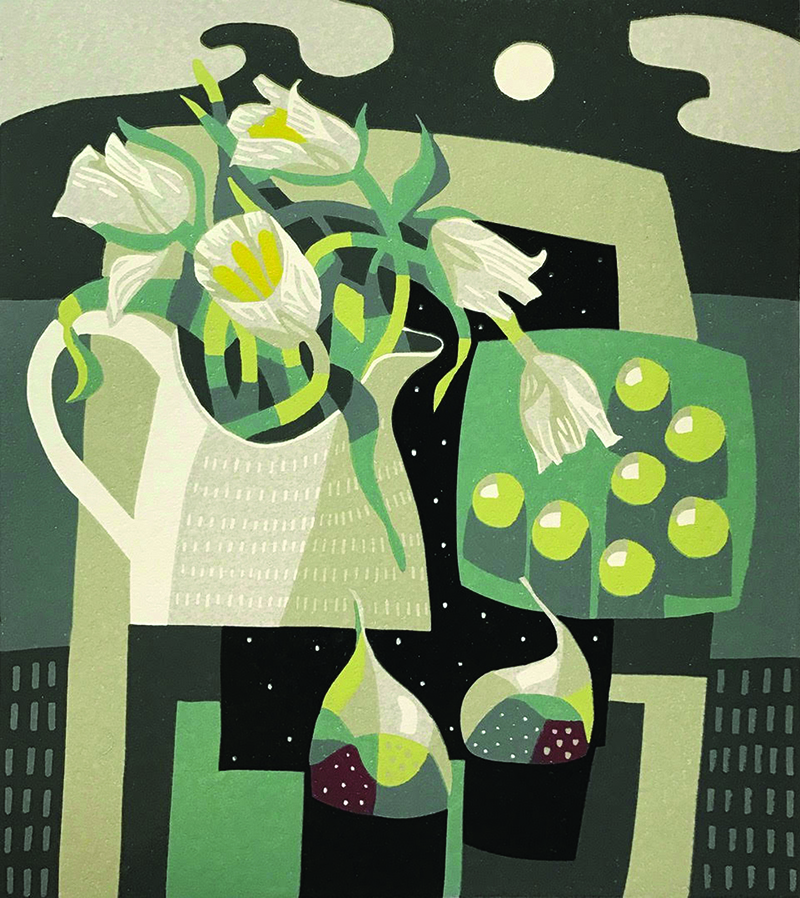 Jane Walker
"It is a controlled yet intuitive development that allows a huge amount of freedom"
– Karen Stamper on the process of collage
With the political world leaving us all feeling a little off kilter we are reminded that throughout history artists have risen to such challenges. Chaos is a more natural state than order, the eye can rest uneasily on perfection, looking always for the variation or asymmetry inherent around us.
For this show we welcome The Cambridge 3: Lesley Birch, Karen Stamper and Clare Maria Wood, who have embraced their differences, balancing their unique skills whilst learning from each other. Individual artists made stronger by collaboration. Turbulent times encourage us to evolve our practice and we are excited to see how Jane Cairns has developed since her last show here. Meanwhile Jane Walker provides stability, with gentle precision she designs her multi layered lino prints, the balance of her compositions keeping the viewer entranced. Fresh from her success at the Society of Wildlife Artists exhibition in London, new sparrows have arrived from Esther Tyson. Her delicate, controlled oil paintings highlighting a once common bird now struggling to find a home, a passion for nature shared in Louisa's intricate drawings. And then you have Mychael Barratt, who has probably seen it all before, with a career making original prints that covers virtually every possible technique. Last but by no means least we welcome ROI multi award winning artist Bernadett Timko to our selection, a young artist with an impressive resume.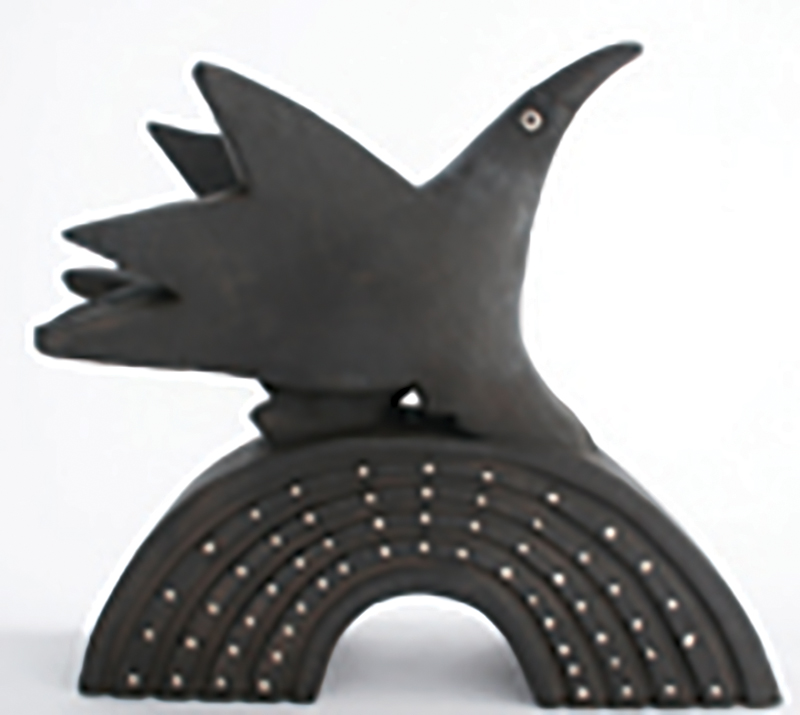 Reece Ingram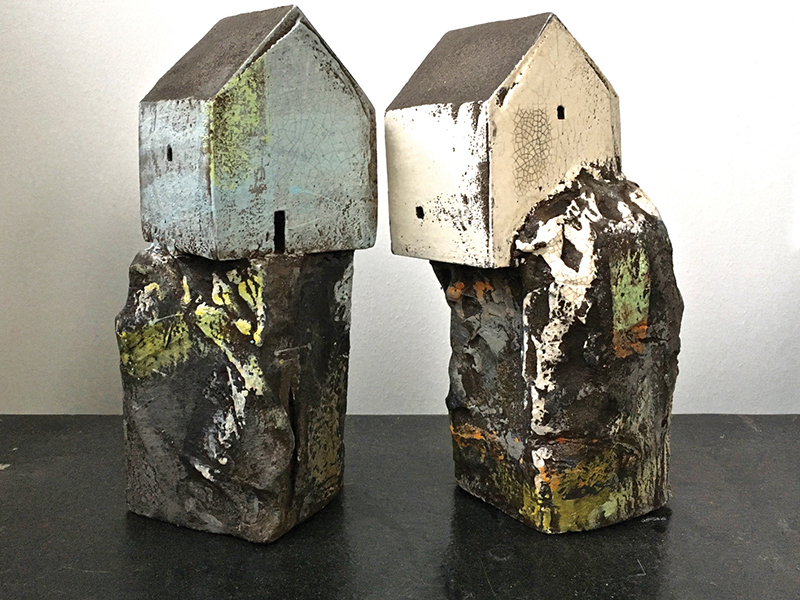 Rowena Brown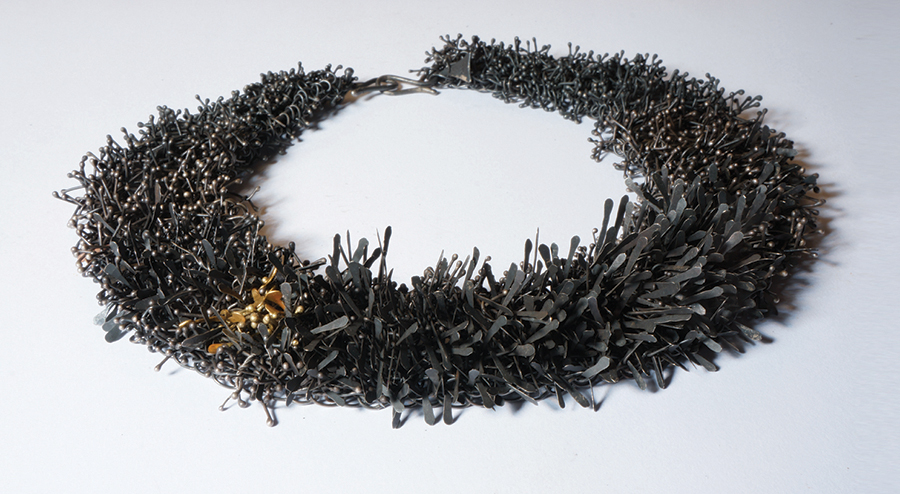 Syann Van Niftrik
In sculpture we are reminded that Vicki's androgynous figures are captured at the edge of movement and this tension is echoed in the works of Reece Ingram, Rowena Brown and Sarah Palmer. It can be liberating for an artist to have some control wrested from their hands, to be steered along a different course. Flaws can be very pleasing, encouraging us to continue with and develop our work in our own way; blisters and colour runs in glazes, slubs and faults in fabrics, fissures and grains in wood guide us in directions we may not have initially taken, allowing our thoughts and imagination to flow freely.
Pots and vessels lean and slump, incongruous subjects come together in the same frame, rough unpolished jewels sit atop gleaming precious metals. An eclectic mix of pattern, tension and precision.
The full lineup of artists can be seen at
www​.arti​chokegallery​.co​.uk/​i​m​b​a​lance
Artichoke Gallery, Church Street,
Ticehurst TN5 7AE
Open Tuesday to Saturday 9.30am to 4.30pm
www​.arti​chokegallery​.co​.uk
Tel: 01580 200905
artichokegallery@​gmail.​com