What good is sitting alone in your room?
h
2

. Come hear the music play…
With lighter nights and longer days, our thoughts are now turning to Summer and all things fun, frivolous and flamboyant! One of the most frivolous and flamboyant eras in European history has to be La Belle Époque.
French for ​"Beautiful Era" – the Belle Époque was a period in European history that began around 1871 and ended at the beginning of World War 1 in 1914.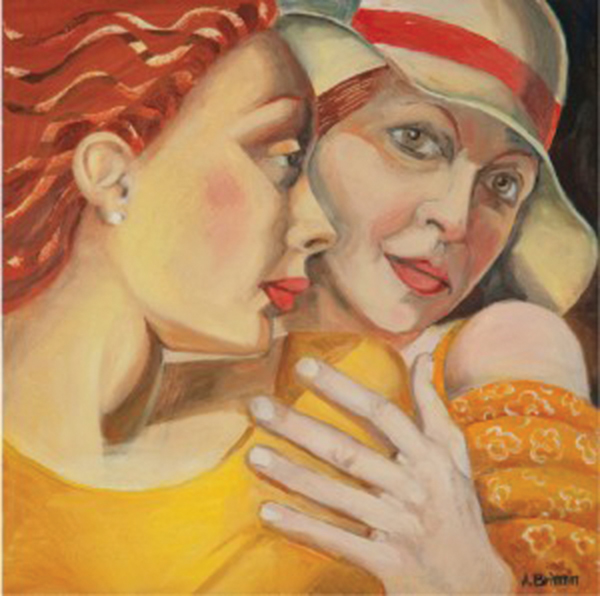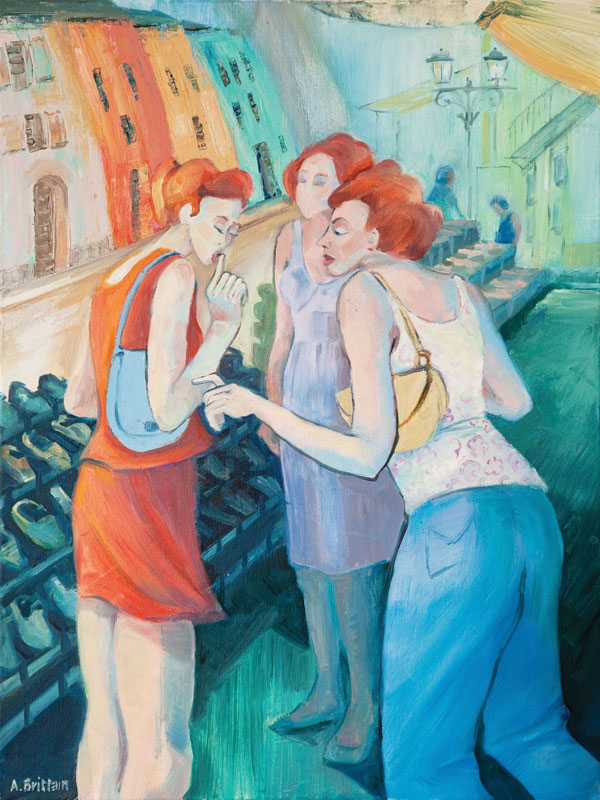 Defined by optimism, new technology and scientific discoveries, peace and prosperity reigned across Europe, allowing the arts to flourish, with many masterpieces of literature, music, theatre, and visual art gaining recognition.
The infamous Folies-Bergere cabaret was also at the height of its fame and popularity during this time.
Art Nouveau is the most recognised art movement to emerge from this period. This largely decorative style, characterised by its curvilinear forms, became prominent from the mid-1890s and dominated progressive design throughout much of Europe. Its use in public art in Paris, such as for the Metro signs, made it particularly synonymous with the city.
Significant artists in Paris during the Belle Époque included the post-Impressionists, such as Paul Gaugin, Henri Matisse, Tolouse Lautrec and a young Pablo Picasso.
One contemporary Sussex based artist, whose style displays clear influences of the period and the post-impressionists, is Angela Brittain.
Angela has spent many years working as a professional artist, and paints full time in her studios in West Sussex & Abruzzo, Italy.
Angela's artwork is inspired by random issues. Her interest is in the interplay between people experiencing one situation where their emotions or aims are different.
"I often think about a woman's lot and how we see the world. These thoughts come out in my paintings as comparisons with the way women think when they are in groups, with a partner or out enjoying themselves. Once I have an idea, my method is to do some little sketches, often on tracing paper as I like to move my characters around".
Angela Brittain.
Most recently Angela has been exploring the work of the neo-futurists, in particular Daniel Schinasi, an artist born in Israel but who has lived most of his life in Italy.
You can contact Angela via her website. Her artwork can also be viewed and purchased from Pure Fine Art and the Arundel Art Room.
www​.mag​i​cal​badge​.com
www​.pure​fin​eart​.co​.uk
www​.arun​de​lart​room​.com
Exhibitions currently showing
Jerwood Gallery, Hastings
In Focus: Edward Burra – A Rye View
26 Feb –7 June 2015
Born in Rye, East Sussex, Edward Burra was one of the most elusive British artists of the 20th century. Long underrated, his reputation was suddenly rehabilitated in 2011, with the first major retrospective of his work for 25 years and record-breaking prices being paid at auction.
A real enigma; now considered by many to be an overlooked genius.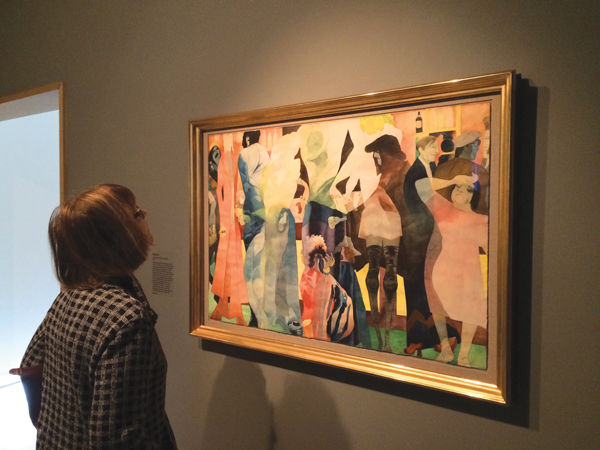 His life was dominated by debilitating chronic arthritis, however, he was fortunate to be born into wealth and therefore had a very privileged and flamboyant life. He loved travelling, most especially to Paris, where he was a frequent patron of the Folies-Bergere. He also loved New York and Spain, where he was captivated by the flamenco.
Influenced in his early years by collage and cubism, he painted the darker side of humanity. His work is both meticulous and carefully constructed, with disturbing currents running just below the surface. It contains a lot of humour, but ironic and cynical, not light hearted humour. His early works were more satirical and joyful, however, with the on set of the Spanish Civil War, his work truly came of age.
The works in this current exhibition span Burra's entire career; one of the highlights being The Harbour, Hastings (1947), which depicts Hastings' lively fishing industry, with fishermen going about their daily routine together with a selection of Burra's personal artifacts, such as sketch books, pallet and brushes, generously loaned by the RYE Art Gallery.
www​.jer​woodgallery​.org
Birley Centre, Eastbourne College
David Armitage – A Decade of Colour
28 March – 26 April 2015
Open Saturdays and Sundays only 10am – 4pm (including Easter Bank Holiday)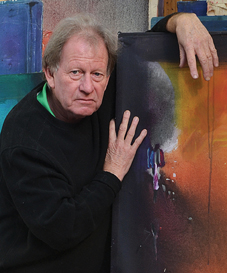 David Armitage is widely acknowledged as one of the most original, exciting and inspirational abstract colourists of his generation.
Frequently inspired by his early life in Tasmania and the Pacific Ocean, his paintings reflect a kaleidoscopic range of preoccupations and passions.
A decade of colour will be his first major exhibition in the UK for 10 years.
www​.east​bourne​-col​lege​.co​.uk/​T​h​e​-​B​i​r​l​e​y​-​C​entre