Dani Humberstone
VPSWA
As highlighted in last month's Articulate, 2018 marks 100 years since the Representation of the People Act gave some women in Britain the right to vote for the first time and is consequently being referred to as ​'the year of the woman'. Echoing this, over the coming months we will be spotlighting contemporary women in the arts.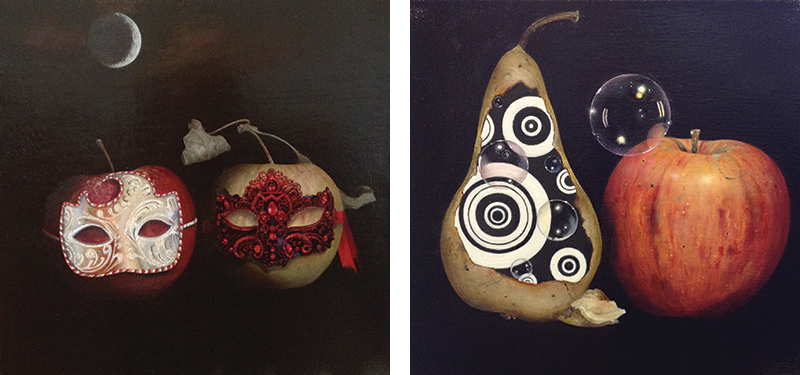 For this April edition we speak to Dani Humberstone VPSWA, Vice President and Director of the Society of Women Artists and Artist in Residence at WING Gallery, Wadhurst, about her motivation and inspiration.
Dani's destiny as a professional artist was clear right from her earliest memories " My parents were very influential, they bought me an easel when I was about two & encouraged my grandparents to buy me art materials for birthday/Christmas presents. I remember very clearly when I was about five, painting at school, using my hands instead of brushes, blending colours together, then running my fingers down the wet paint so it looked like ski tracks. This outcome was totally by chance but the teacher was impressed enough to make me stand next to the painting the next morning in an assembly whilst the school orchestra played ​'snowy music'…
From the age of nine I attended a Rudolph Steiner school, which changed everything for me really – my art teacher, Ted Roberts, was very influential and gave me the key to the art room during school holidays, so I could paint when ever I wanted.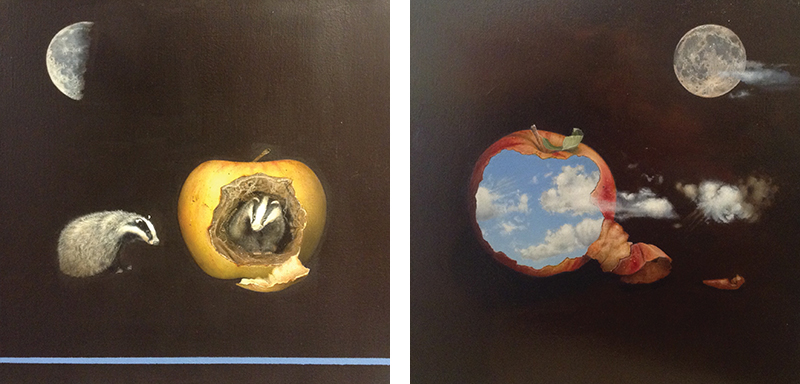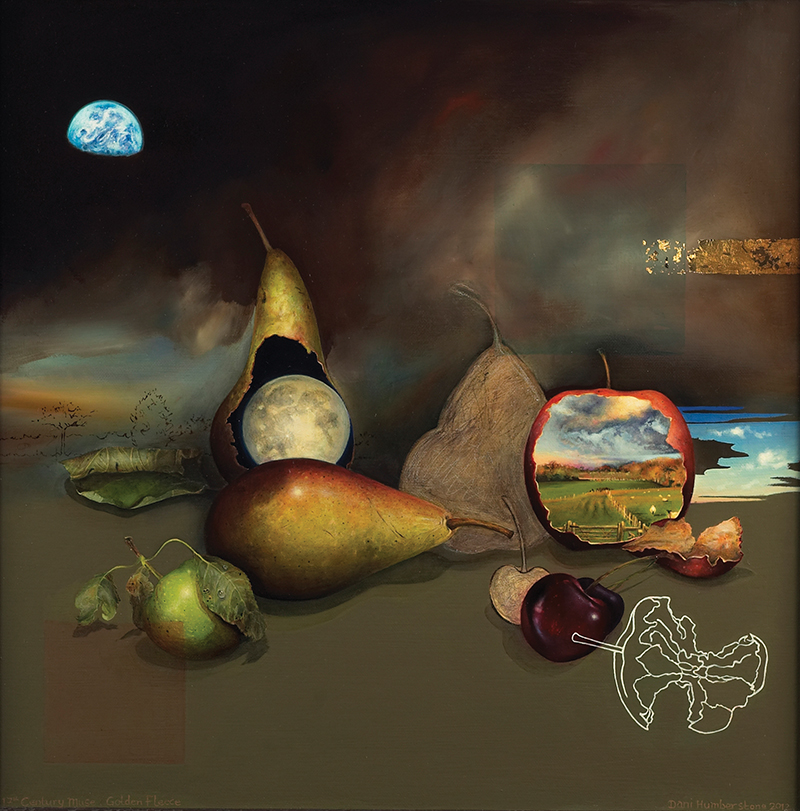 My school drama club also used to perform at the Edinburgh fringe and I was usually involved with, costume & programme design, as well as performing. Both of my parents loved art and the theatre. My father had been a repertory theatre actor in the 1960's and my Mother was a very keen gallery goer. My brother and I were both members of the Unicorn theatre in the West End".
As well as her parents and teachers, Dani also credits Valerie Brinton, ​"my friend & mentor" as a key influence on her journey. ​"Valerie was also my ex-landlady at The Art Shop, in Wadhurst (now sadly closed). She died a year or so ago but remains an inspiration. She was of the old school and what she didn't know about painting and drawing frankly wasn't worth knowing. She worked as an artist all her life and had been fast tracked into art school in London after the war (from India) at the age of fourteen, she was 82 when died".
Dani is now Vice President and a Director of the Society of Women Artists ​"I had a couple of friends who had entered work into the annual open of the SWA so I was familiar with it. I also liked the ethos of encouraging women to exhibit & found the history of the society fascinating. Also the diversity – they accept all media for exhibition: painting, drawing, print-making, sculpture, 3D, video etc., which if curated well makes for an exciting & thought provoking annual event.
I became VP last year. I had been asked to join the council in 2014, the year I got my full membership. I think they wanted someone who had some experience running art shows and I had been Chairman of The September Art Exhibition in Wadhurst for six years. I had also run my own business etc. which is useful in my role as Director of the Society".
So being a women and an artist is an important distinction for you?
"Yes, definitely, but I am always impressed by people who have a vision and the determination to see it through – despite any difficulties they may encounter. It still is harder in some areas for women to ​'make it', but, if you keep going and are determined you are more likely to succeed. One of my all time hero artists (no surprise) is Frida Kahlo, who made the art she wanted to make – honest & deeply personal – despite immense physical suffering. Another hero of mine is the writer & novelist Jeanette Winterson, who used her difficult childhood as a source for her extraordinary writing. To be honest though I just admire creative & talented people in general!"
What advice would you give other women who want to ​"make it" in the art world? ​"Just to do it. You will need to love what you do (I don't use that word lightly) and be committed to working hard. There are always going to be set backs in any new venture – sometimes the Alice In Wonderland thing of ​"two steps forward and one step back" is about right, but just keep going. Also talk to other artists, apply for exhibitions, art fairs, visit galleries & talk to them – they'll always need fresh talent. Maybe try and join a local networking group – Open Studios is a good way to start. Lastly treat yourself like a business, take what you do seriously, be professional and be proactive".
And what does the future hold for you?
"Mainly I would just like to be able to keep painting and selling work through good galleries. I would love to exhibit abroad. I briefly had an agent in China, which worked well – so maybe Northeast Asia? I'm open minded about where. I'd also like to enter more competitions in the future. It's sometimes hard to make and set aside a small body of your best work for competitions and try to make a living selling work at the same time, but a positive outcome is hugely rewarding and motivational so well worth the effort.…and just to be the very best painter/artist I possibly can be".
Best piece of advice?
"I would advise entering art fairs, exhibitions and competitions, keep going and stick to your guns. Be honest, original and true to yourself – in other words if that's what you like to paint/sculpt/draw/make – do that, not what everyone else is doing or tells you to do!"
For details of Dani's work and to register your interest for her Oil painting classes at WING Gallery in Wadhurst:
www​.dani​hum​ber​ston​eart​.com
E: info@​danihumberstoneart.​com
T:
01892

783

665


www​.wingart​gallery​.com
For information on the
SWA

:
www​.soci​ety​-women​-artists​.org​.uk
Online submissions open

16

Feb –

22

June

2018