Articulate – April

2016
She turned to the sunlight and shook her yellow head and whispered to her neighbour ​

"

winter is dead"
A.A. Milne – When we were very young
April is upon us and as you will see from the pages of this edition, art is bursting forth far and wide. Exciting new exhibitions are opening both locally and nationally.
The work of John Piper can be seen throughout the Spring and early Summer at the Jerwood Gallery in Hastings and Pallant House Gallery in Chichester; see the exhibition review feature for further details on this inspirational new show. WING Gallery in Wadhurst also has a major new exhibition opening on 23rd April. Themed around the power of 3 and featuring 3 male artists; Chris Price, Tom Nicholson Smith and Gavin Roweth, ​'Stone, Ink and Wood' looks set to be an exceptional show.
WING

GALLERY


Wadhurst artist Focus:
Ink: Chris Price
Chris Price is an art director, turned photographer, turned artist, who retains a bond between each discipline, often overlapping his skill sets to create his illustrative artwork.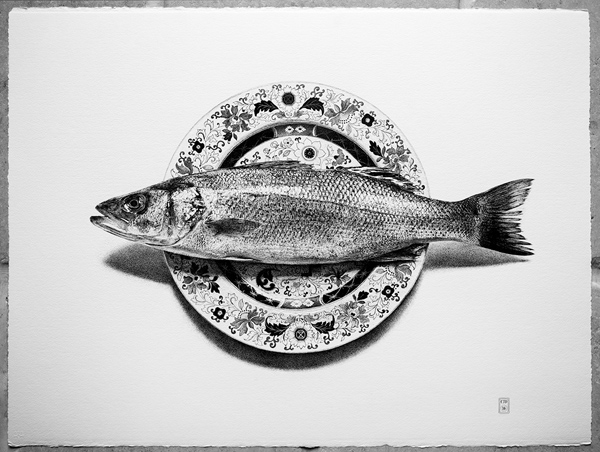 His highly detailed work reflects his passion for the natural environment and the objects we use to interact with it, along with the visual and hidden narratives these items have to divulge.
Stone: Gavin Roweth
Gavin has been carving full time for the last decade, creating many commissioned pieces such as headstones, memorial plaques and unique garden sculptures. He also exhibits widely, where his sculptures are guided more by the essence of the material he uses, principally Portland Limestone.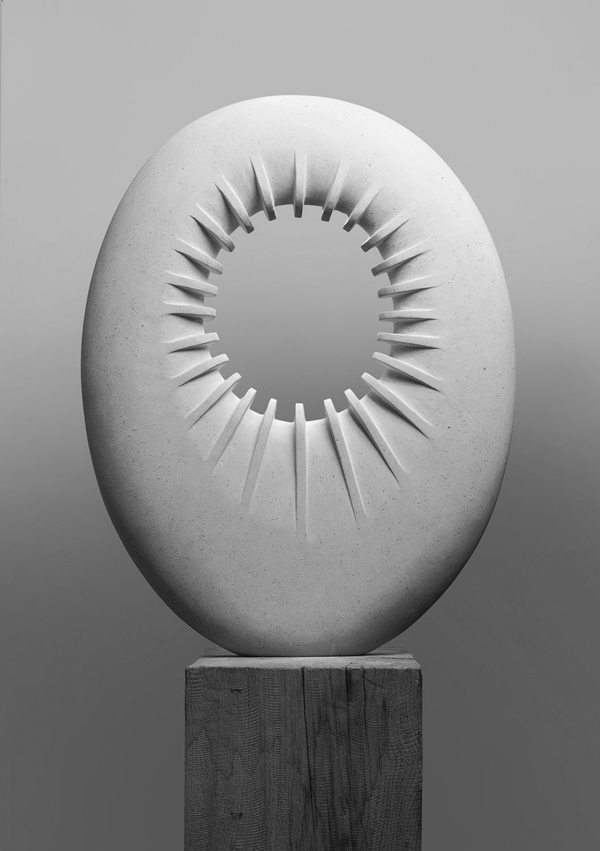 Carving directly into the stone, Gavin creates simple yet complex abstract forms designed around the intrinsic nature of the material. The marks where life on the planet has left fossils embedded in the stone often become essential parts of the finished piece. He looks to create a harmony between stone and sculptor where texture and form lead to the finished piece. His latest sculptures (the ​'Solar' series) are designed to work in harmony with the sun, using it to cast shadows across the stone and surrounding area, time, motion, change.
Gavin is also owner of the WING gallery in Wadhurst, which he opened in 2012 to promote the talents of local artists.
Wood: Tom Nicholson Smith
Tom's art began with his grandmother who was a potter. She instilled in him the absolute joy derived from making; from that moment on he was a maker.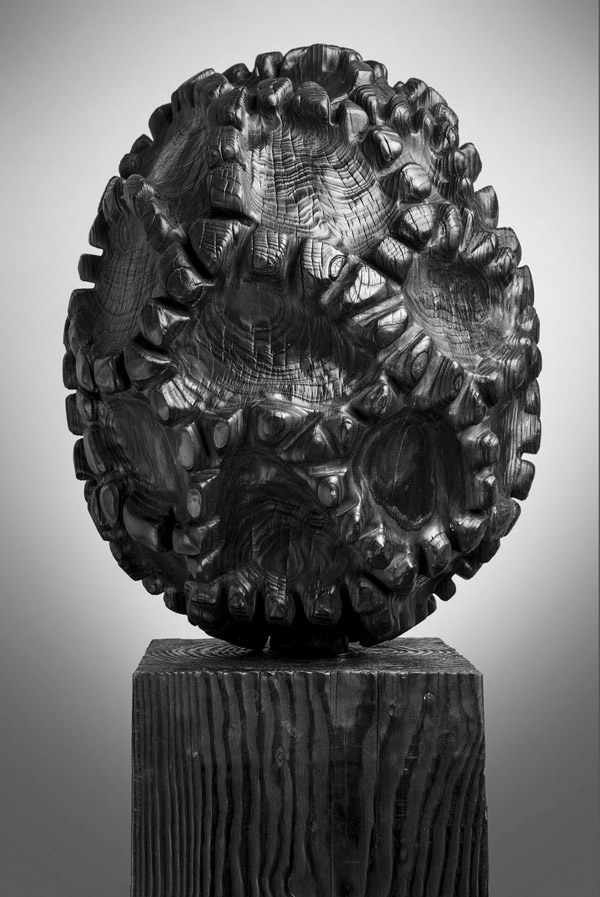 Tom's determination to pursue the life of a maker led him to enrol in a landscape design and construction course at Merrist Wood agricultural college. This was followed by a period as a woodsman, designing furniture and garden structures and ultimately the opportunity, facilitated by the Princes Trust, to start his own business ​"Natural Gardens", utilising traditional woodland crafts in garden design.
As a consequence of Natural Gardens Tom met renowned garden designer Anthony Paul who was linked to the Hannah Peschar Sculpture Garden. This connection reignited his passion for the three dimensional sculptural form, which led Tom full circle back to his original dream of being a maker. He started to make sculptural forms inspired by nature and his imagination. Since then he has created many sculptural benches located in the surrey hills around Guildford, this has been followed by a number of public and private commissions.
Golden Pollen is Tom's most recent public work. Commissioned by Surrey County Council, it sits alongside the River Wey, creating a discourse between the historic and contemporary.
www​.wingart​gallery​.com | 01892 783665
www​.princes​-trust​.org​.uk | Inspiring Young Lives


In London you still have time to catch the fabulous ​"Painting the Modern Garden: Monet to Matisse" exhibition at the Royal Academy of Arts. This blockbuster runs until 20 April. Using the work of Monet as a starting point, this landmark exhibition examines the role gardens played in the evolution of art from the early 1860s through to the 1920s.
With more than 120 works on show, including paintings by some of the most important impressionist, post-impressionist and avant-garde artists of the early twentieth century, including Renoir, Cezanne, Pissarro, Manet, Sargent, Kandinsky, Van Gogh, Matisse, Klimt and Klee, this exceptionally beautiful exhibition really should be a priority for garden lovers and art lovers alike.
Make sure you look out for Monet's exquisitely beautiful Agapanthus Triptych (1916−19) which, in the words of Jonathan Jones of the Guardian: ​"reaches out to embrace the viewer in a shimmering world where soft reflections move on a bank less pond; a vast mirrored universe with lilies like supernovae".
If Gardens are not your thing, but, you have a taste for the classical, ​"Botticelli Reimagined", is a must see at the V&A. Open until 3 July, this exhibition will explore the enduring impact of the Florentine painter Sandro Botticelli (1445−1510) from the pre-Raphaelites to today. Alessandro di Mariano di Vanni Filipepi, known as Sandro Botticelli, was an Italian painter of the early renaissance. He belonged to the Florentine school, under the patronage of Lorenzo de' Medici. At the height of his fame, draughtsman Botticelli was one of the most esteemed artists in Italy. His graceful pictures of the Madonna and Child, his altarpieces and his life-size mythological paintings, such as ​'Birth of Venus', were immensely popular in his lifetime. After his death however, his name all but disappeared, until the late 19th century, when a developing appreciation for Florentine arts and culture brought about a renewed interest in his work.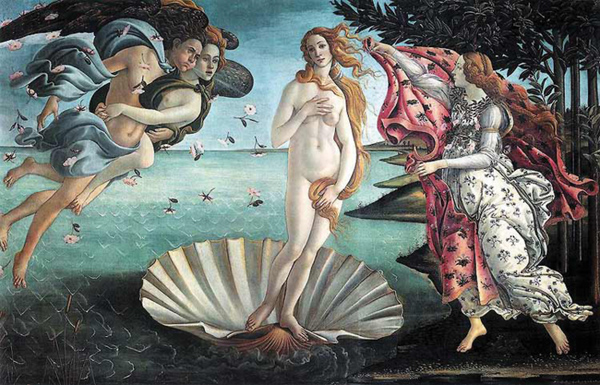 Botticelli: Birth of Venus