Take away the heritage of people and they are easily persuaded – Karl Marx
Culture and heritage are important as they help us connect with others and give meaning to our lives through social values, beliefs, religions and customs. They link us to our past in order to give us a sense of identity, unity and belonging in our present.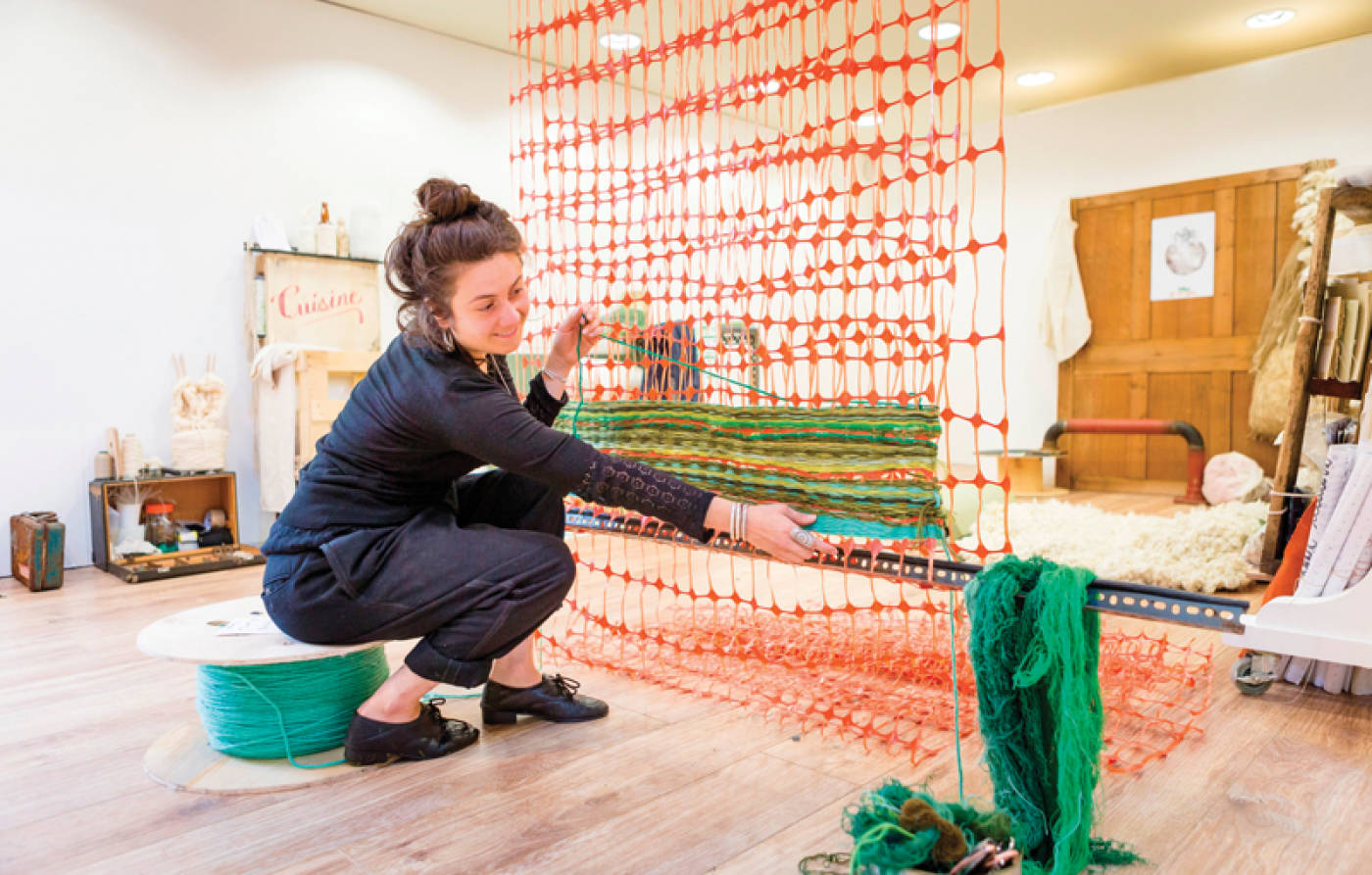 We live our lives against a rich backdrop of historic buildings, landscapes and other physical artefacts of the past. But the historic environment is more than just a matter of material remains. It is central to how we see ourselves and to our identity as individuals, communities and as a nation. It is a physical record of what our country is and how it came to be.
Preserving and passing on this rich cultural heritage is therefore central to our sense of self and community and of critical importance to our sense of happiness and wellbeing. One educational establishment that truly understand and embrace the importance of preserving and communicating our culture and heritage is West Dean College near Chichester.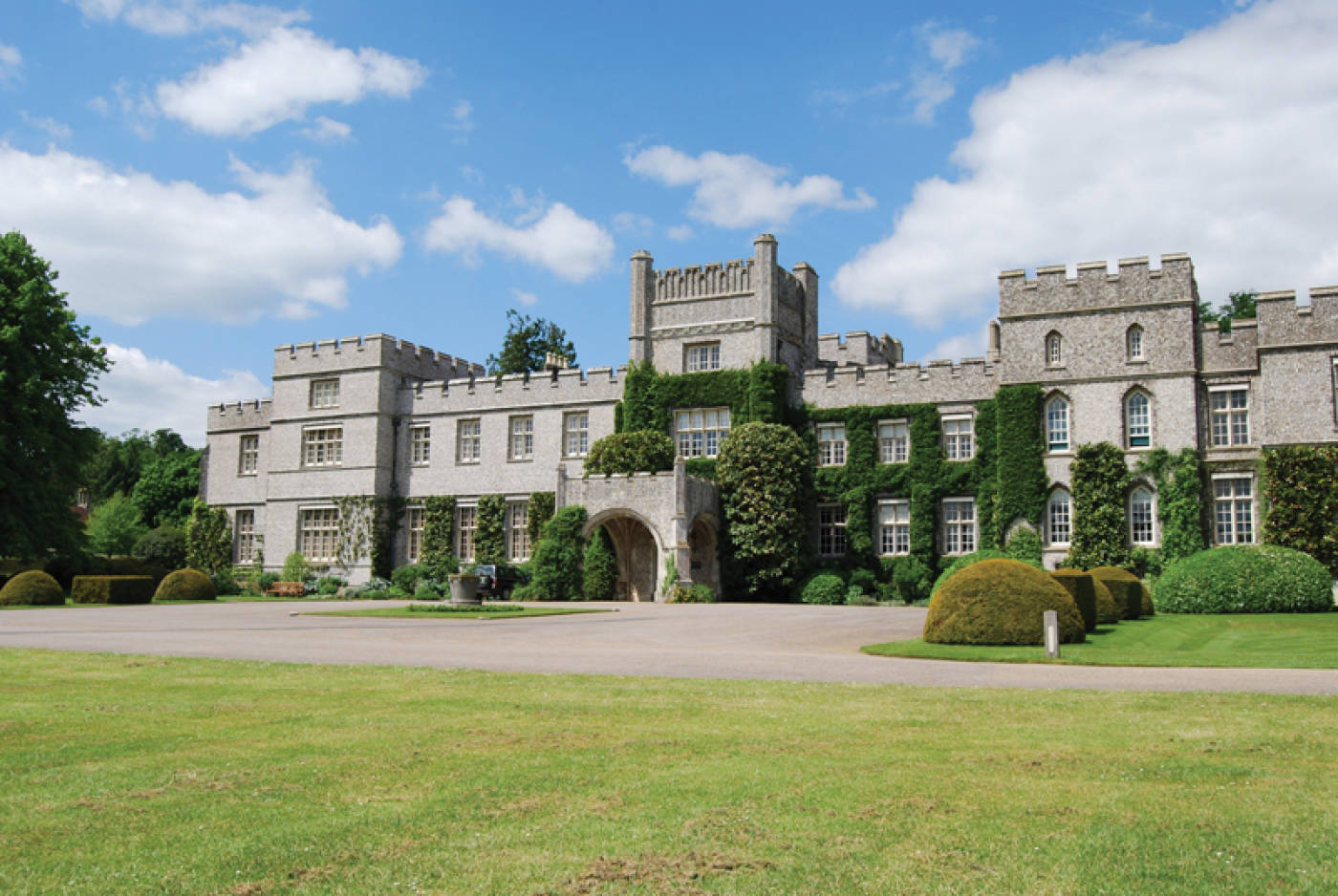 West Dean College is situated on the 6,350 acre West Dean Estate. Located on the south side of Chichester, between the villages of West Dean and Singleton, the estate was the former home of poet and patron of the Surrealists, Edward James, who inherited the estate from his father William Dodge James in the early part of the 20th Century. West Dean is recorded in the Domesday Book as a hunting park and one of the manors of Singleton, which was held for several centuries by the Earls of Arundel and the Dukes of Norfolk. William Dodge James purchased the house, park and gardens from Frederick Bower in 1891, appointing Ernest George and Harold Peto as architects, tasked with making substantial changes to both the exterior and interior of the house.
Founded in 1971, West Dean College is part of the Edward James Foundation and is internationally recognised for teaching heritage conservation and creative arts. Underpinned by the vision of its founder Edward James, who formed one of the largest collections of Surrealist works during his lifetime, the College aims to inspire creativity, champion traditional art and craft practices and advance the care of heritage objects. It is a truly unique place to study, visit or stay; a centre of excellence, creativity and tranquillity.
The Edward James Foundation is a registered charity run by a senior management team led by Chief Executive, Alexander Barron ACA, and supported by Francine Norris BA (Hons) MA FRSA, Director of Education and Ian Graham, Director of Property and Campus Operations.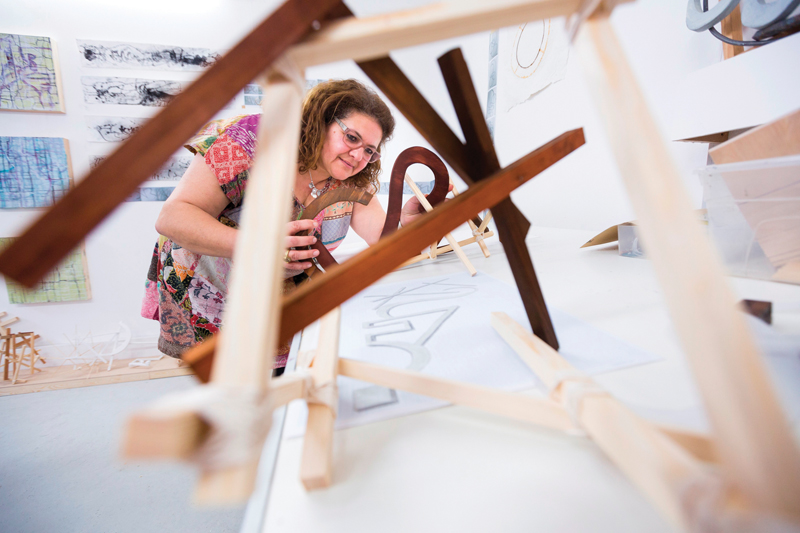 Speaking recently about the vision and ethos that underpins West Dean, Francine Norris said:
"The things that I think are important and make West Dean distinctive as an art college are to do with the sense of place and the focus on skills. I think both of those things make the experience of people studying here very particular and very different to what they might find if they were to study in the mainstream art education sector at the moment and it is what attracted me to come and work at West Dean myself.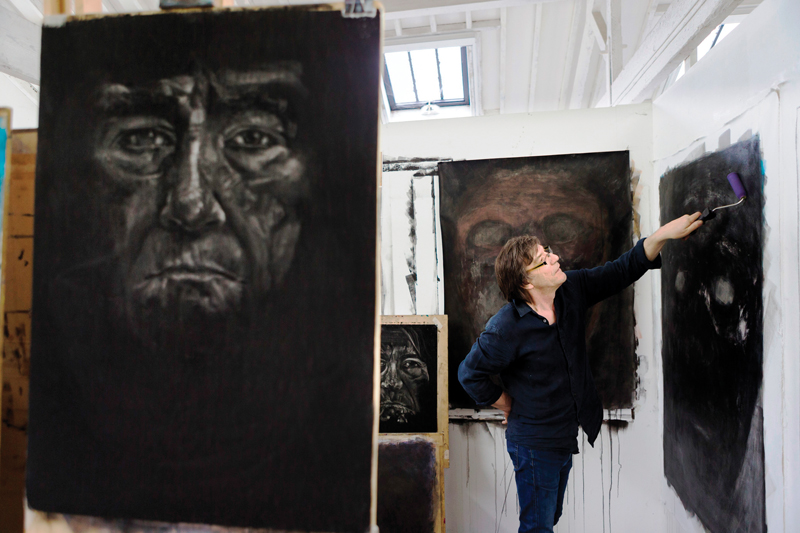 What I have seen over the last 20 years in art and design education, due in part to government policy, is a stripping out of skills training and development, with an emphasis placed instead on conceptual skills often removed from the materiality of actually making work.
This has resulted in frustration amongst some students; disappointed at the lack of practical skills they are learning and unable or disinterested in operating in a more academic environment. What we do here is provide a combination of short and long courses that promote inclusivity and enable access for a wide range of students.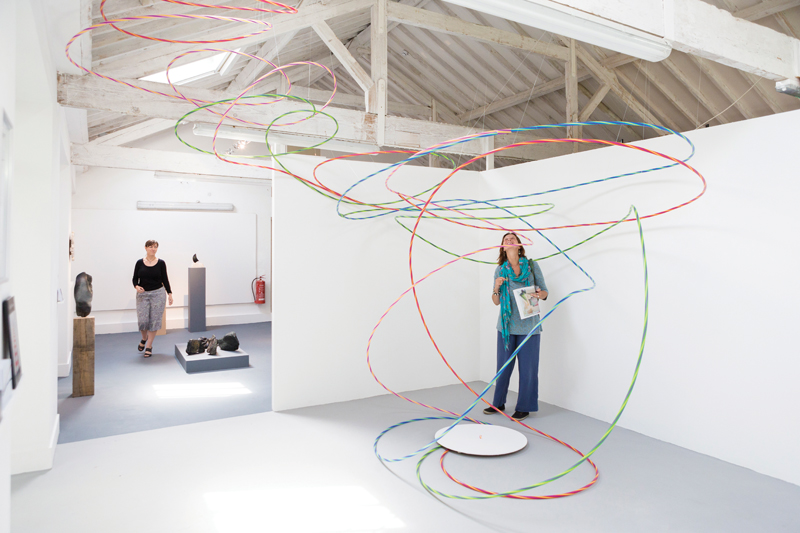 We offer over 700 short courses per year, so students can effectively build their own programme, based on their unique needs and abilities. Our Diploma programmes provide a more structured framework with personal tutoring to support those who want to develop an individual creative practice. While the most advanced courses are our Masters programmes, which provide a rigorous critical and conceptual approach but still underpinned by a commitment to developing material processes and making.
The vision that still shapes West Dean College is that of its founder Edward James. He was a significant patron of the arts during the 1930's supporting writers, composers and artists from across Europe. As war loomed, he saw first hand the impact of the rise of Nazism on some of his friends and protégés. His concerns at the prospect of losing a generation of the most creative people, with skills and ideas lost and humanity set back, are recorded in a letter he wrote to his friend, the writer Aldous Huxley in 1939, and this is when he first proposes the idea of creating an artistic community at West Dean. This really is the founding document for the College today and continues to influence our approach and ethos."
To read more about West Dean College:
www​.west​dean​.org​.uk
The Foundation also comprises West Dean Gardens, West Dean Estate and West Dean Tapestry Studios.
West Dean Gardens and Estate
West Dean Gardens is one of the best-restored gardens open to the public today. Rich in creative and social heritage its most distinctive features include 13 restored Victorian glasshouses housing orchids, fuchsias, figs, vines, melons and chillies, the award-winning Walled Kitchen Garden of classic Victorian design and a 300 foot-long Edwardian pergola designed by Harold Peto. There is also a circular 2½ mile arboretum walk set in 90 acres of beautiful parkland, offering stunning views of the South Downs and a route passing Edward James' grave.
West Dean Gardens are open to the public February to December. Access to the Gardens on event days is restricted to those with tickets. This applies to West Dean Arts and Craft Festival and Chilli Fiesta. Dogs that are kept on a short lead are welcome in the Gardens.
West Dean Gardens restaurant and shop are open to the public when the Gardens are open. Generally between 10.30 am – 4pm Monday – Sunday including Bank Holidays.
See website for full details of opening times and entry charges applicable: www​.west​dean​.org​.uk/​g​a​r​d​e​n​s​/​a​b​o​u​t​/​o​p​e​n​i​n​g​-​h​o​u​r​s​-​a​n​d​-​a​d​m​i​s​sions
The School of Creative Arts collaborates and holds regular exhibitions of work by major outside artists as well as students and tutors of the College.
Current partner exhibitions
MAD ABOUT SURREALISM – DALÍ, ERNST, MAGRITTE, MIRÓ…
Location: Museum Boijmans Van Beuningen, Rotterdam
Dates: 11 February to 28 May 2017
The exhibits come from the collections of British aristocratic poet Edward James (1907−1984), British artist Roland Penrose (1900−1984), British collector Gabrielle Keiller (1908−1995) and German entrepreneurs Ulla and Heiner Pietzsch.
Museum Boijmans Van Beuningen presents an unprecedented survey of the Surrealist movement with masterpieces from four famous European collections. The majority of artworks have rarely, or never been exhibited publicly and will disappear behind closed doors again at the end of May 2017.
See website for further details: www​.west​dean​.org​.uk/​e​vents
SUSSEX MODERNISM – Retreat and Rebellion
Location: Two Temple Place, London
Dates: 28 January to 23 April 2017-02-27
Sussex Modernism: Retreat and Rebellion, examines why radical artists and writers were drawn to the rolling hills, seaside resorts, and quaint villages of Sussex in the first half of the 20th century and how, in the communities they created, artistic innovation ran hand in-hand with political, sexual and domestic experimentation.
The exhibition is curated by Dr Hope Wolf, Lecturer in British Modernist Literature and co-Director of the Centre for Modernist Studies at the University of Sussex.
See website for further details: www​.twotem​ple​place​.org/​e​x​h​i​b​i​t​i​o​n​s​/2017 – 2
West Dean Tapestry Studio is one of only two professional tapestry studios in the UK. Since 1976 the Tapestry Studio has worked with contemporary artists and designers to translate their images into woven tapestry. Following completion of 23 tapestries for the Henry Moore Foundation in 1987, the Studio has worked with artists John Piper, Howard Hodgkin, Tracey Emin, Eileen Agar, Martin Creed, Matty Grunberg, Philip Sutton, Bill Jacklin and Adrian Berg.
Current partner event
Artists Meet Their Makers by West Dean Tapestry Studio
Location: Crafts Study Centre, University for the Creative Arts, Farnham
Dates: Tuesday 4 April – Saturday 1 July 2017
This exhibition will shine a light on both artist and Master Weaver with equal intensity, exploring how a dialogue and language is established between both parties. Works, samples and the development of colour palettes on display will include commissions with leading contemporary artists Tracey Emin, Michael Brennand-Wood and Henry Moore and new commissions with Rebecca Salter, RA and Biggs and Collings.
See website for further details: www​.west​dean​.org​.uk/​e​vents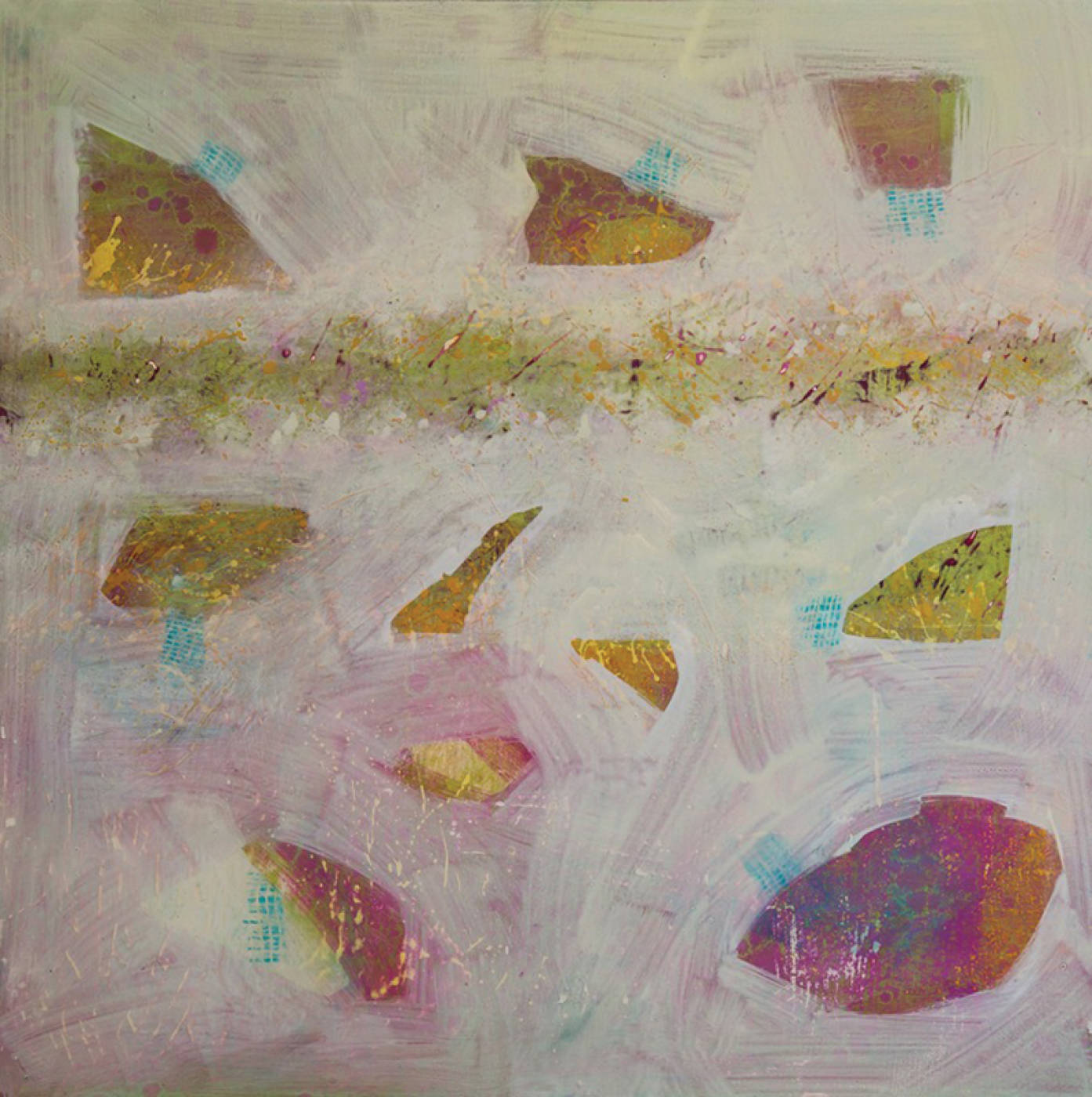 Deborah Ravetz
Deborah is a current residential student at West Dean College studying for an MA in Fine Art.
In her book, The Field Guide to Getting Lost (2003) Rebecca Solnit writes ​"To be lost is to be fully present, and to be fully present is to be capable of being in uncertainty and mystery" (p.5).
In her work Deborah tries to abandon herself to the discipline of being lost by painting and then over-painting, losing the first image in order to make and find a richer one. For her this is a practical and a visual way of celebrating the positive outcomes of being in ​"uncertainty and mystery." It seems that between her and the painting there is an element that could be called chance, but it could also be called grace.
Go to www​.purearts​group​.co​.uk to download the full PURE Artists Directory
A full archive of Articulate and Luxury London Lifestyle articles is now available at www​.purearts​group​.co​.uk