Figurative art describes any form of modern art that retains strong references to the real world and particularly to the human figure.
According to the Tate:
​"Picasso after about 1920 is the great exemplar of modern figurative painting, and Alberto Giacometti from about 1940 is the great figurative sculptor. After the Second World War figuration can be tracked through the work of Francis Bacon, Lucian Freud and the other artists of the School of London, and through pop art, neo-expressionism and new spirit painting."
Highly recommended for those interested in the modern figurative oeuvre is:
To Exalt the Ephemeral: Alina Szapocznikow, 1962 – 1972,
taking place at Hauser and Wirth Gallery, London until 2 May 2020.
In a brief but explosively inventive career, Alina Szapocznikow (1926 – 1973) radically re-conceptualised sculpture as a vehicle for exploring, liberating and declaring bodily experience. ​'To Exalt the Ephemeral: Alina Szapocznikow, 1962 – 1972,' reveals the full expressive potential of this pioneering Polish artist's work through the material innovations she made during the last decade of her life and is the first solo presentation of Szapocznikow's work in the UK since her acclaimed exhibition at The Hepworth Wakefield in 2017. A version of this travelling exhibition was first shown at Hauser & Wirth in New York in late 2019.
Images:
To Exalt the Ephemeral: Alina Szapocznikow, 1962 – 1972', Hauser & Wirth, London.
© ADAGP, Paris Courtesy the Estate of Alina Szapocznikow / Piotr Stanislawski / Galerie Loevenbruck,Paris / and Hauser & Wirth. Photo: Alex Delfanne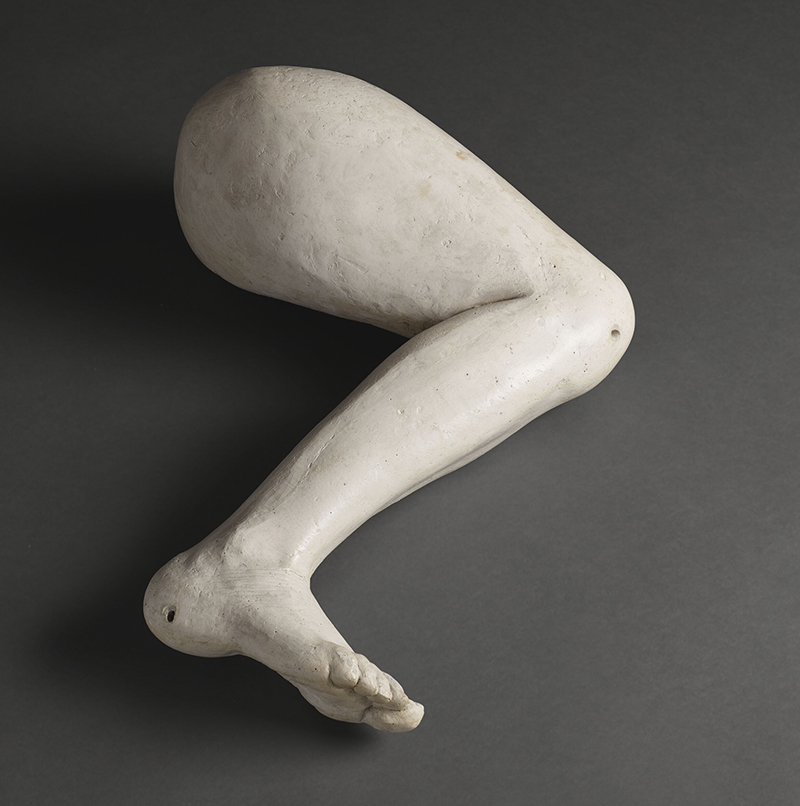 Noga (Leg) 1962 Plaster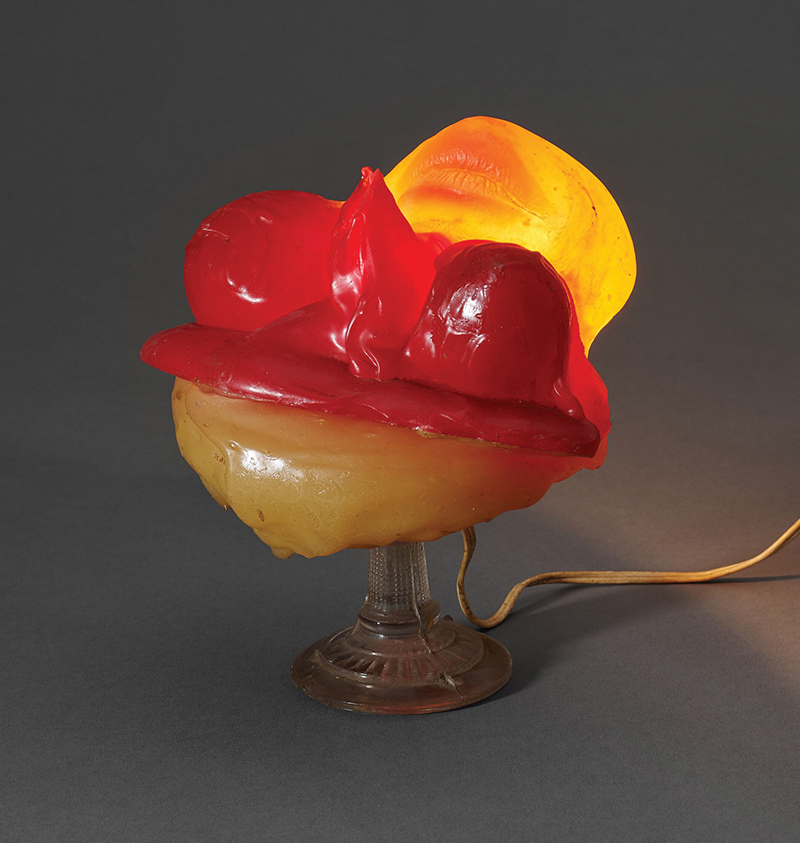 Deser IV (Dessert IV) 1971 Coloured polyester resin, glass, light bulb, electrical wiring and metal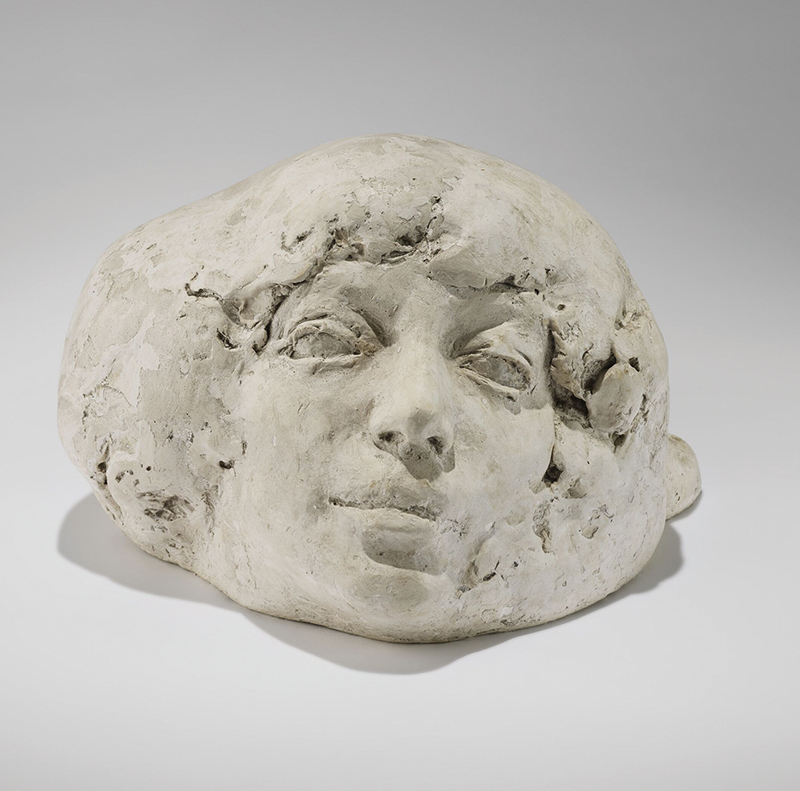 Autoportrait (Self-portrait) 1971 Plaster
'To Exalt the Ephemeral' begins with one of Szapocznikow's pivotal works, made in 1962. ​'Noga (Leg),' a plaster cast of the artist's right leg, marks her shift away from the mere representation of the human body to a tangible imprint of her own personhood. Here, a single limb, detached from the larger structure that has defined it, becomes a symbol of individuation and a vehicle of pleasure, while nodding to the mechanical forces that commodify the female body.
Building on the idea of reproduction, Szapocznikow experimented with new industrial materials, including polyester resin and poured polyurethane foam.
Themes of mortality and violence have been a point of focus in the reception of the work, yet Szapocznikow equally mined the erotic and the absurd as terrains of investigation. Through her material experiments, Szapocznikow generated a series of lamps, exemplified here by the ​'Lampe Bouche (Illuminated Lips)' (1966) works, functional sculptures of glowing female lips extending from elongated stem-like bases. ​'Sculpture Lampe (Sculpture Lampe)' (1970) combines a phallus-like form with a breast, the fragmented and juxtaposed body parts implying fetish objects. Although the artist lived and worked in Paris at the time, her focus on malleable material as a proxy for the body firmly positions her among contemporaries practicing in the United States, including Eva Hesse, Hannah Wilke, and Lynda Benglis, as well as noted friend Louise Bourgeois, to whom Szapocznikow dedicated and gifted two lamp sculptures similar to those on view.
Jonathan Hateley
Botanicals
The Curlew, Bodiam
16 April – 4 June 2020
Jonathan's figurative sculpture is integral to his passion for nature and his love for texture, natural colours and shapes. Now highly sought after, editions sell out quickly to his worldwide collector base.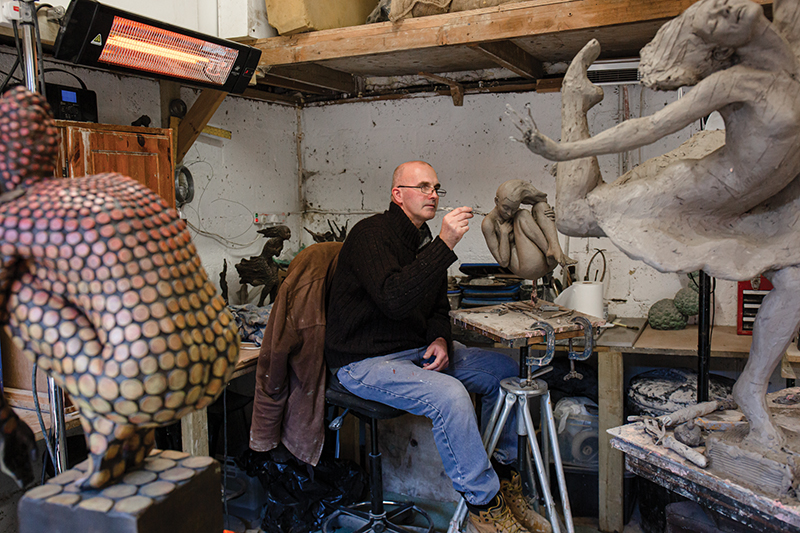 Jonathan Hateley studio by Caitlin Lock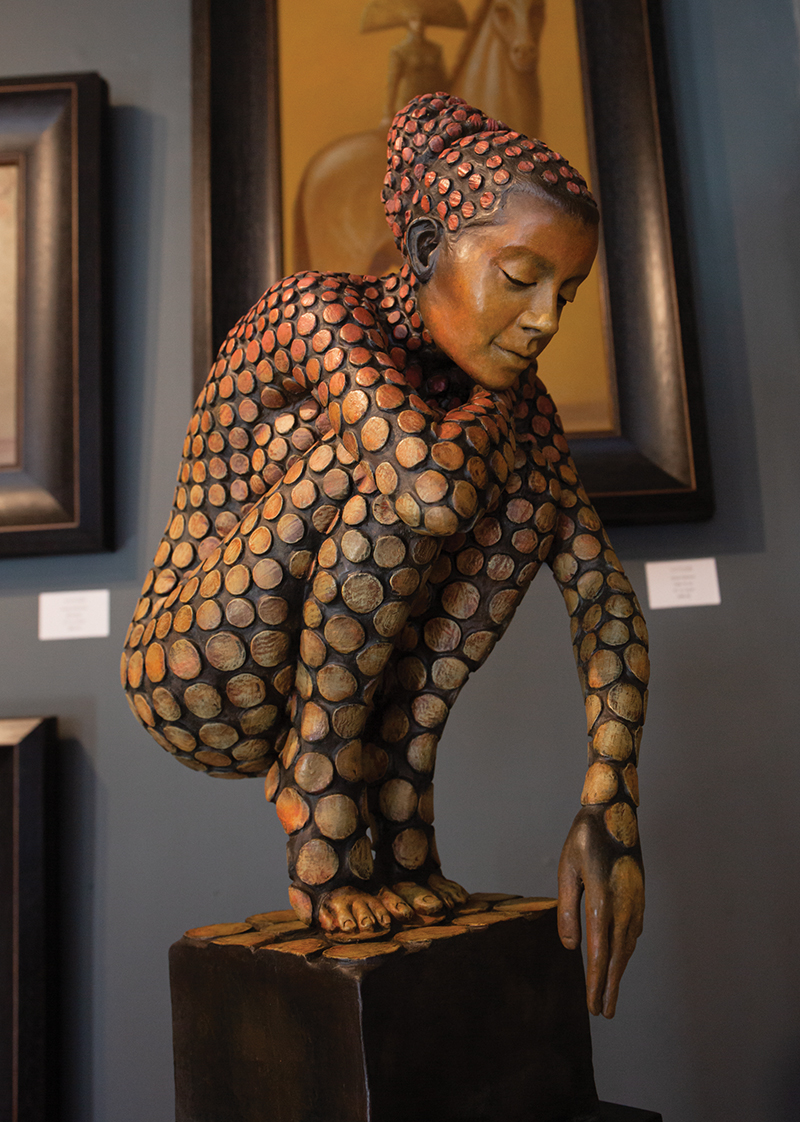 Sunrise installation view at WING Art Gallery, Wadhurst by photographer Caitlin Lock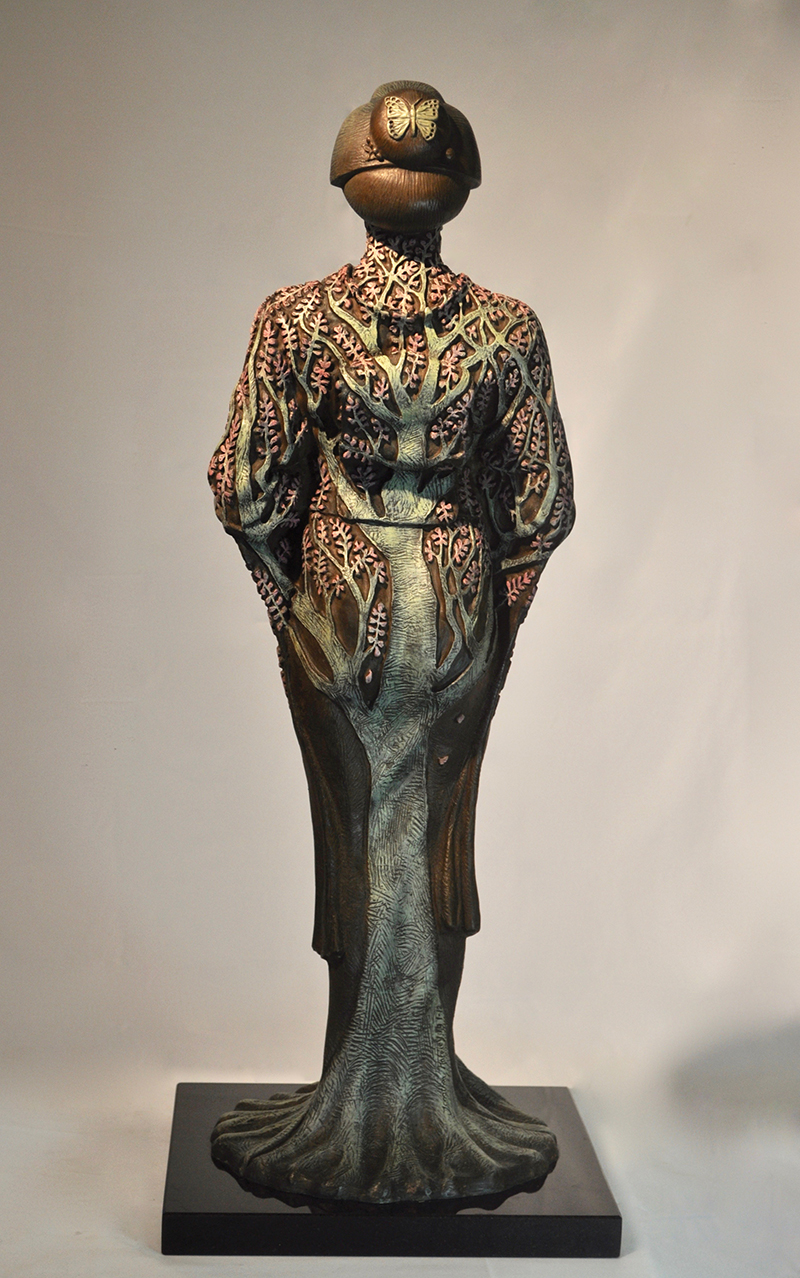 Faith – (rear view) courtesy of the artist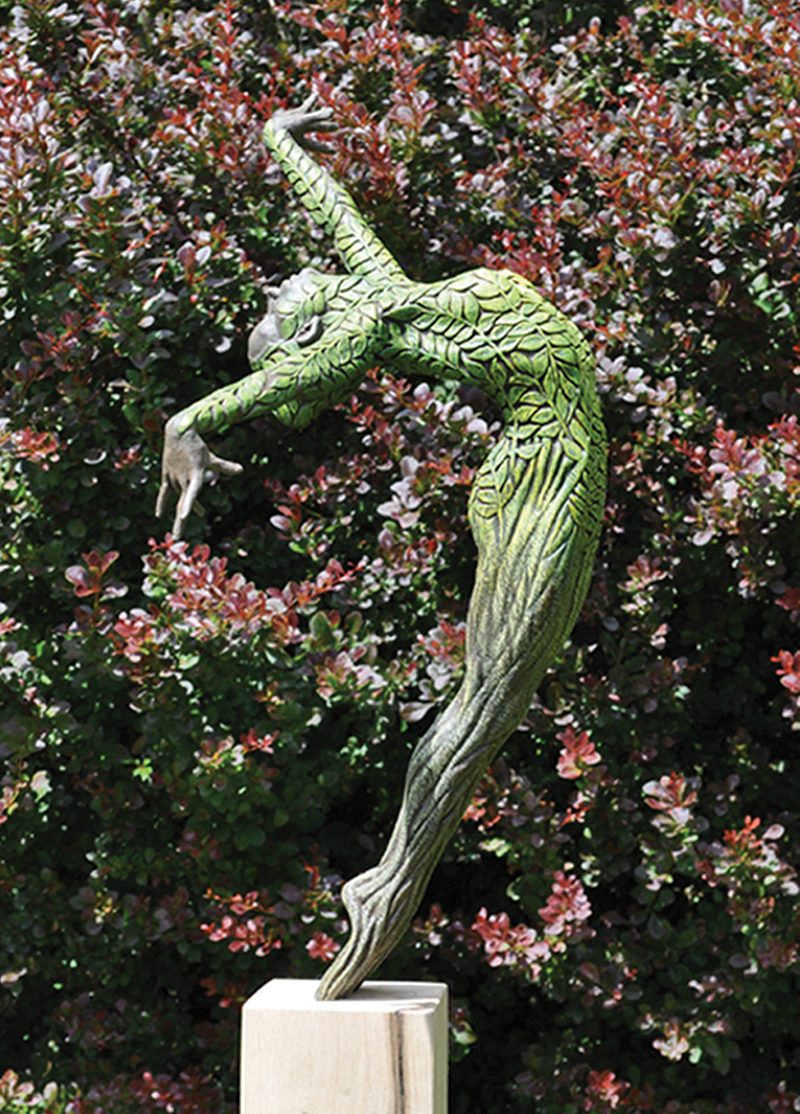 All from one – (installation view) courtesy of the artist
Born in the West Midlands and now living and working from his studio in Kent, Jonathan embarked on his artist journey in 2003, having previously sculpted for models and effects in TV and film and created props for the musical The Phantom of the Opera and the English National Opera.
Working in clay, Jonathan enjoys the challenge of creating from both the real and imagined. Through his close observation and manipulation of materials, he is able to create detail and texture or surface bas-relief on his sculpture, which are hand finished and painted to accentuate the relief.
In May, Jonathan will be one of three guest artists appearing at the newly re-opened Curlew Restaurant, Bodiam as part of the PURE patrons & collectors launch event.
Email: Lesley@​pureartsgroup.​co.​uk for further details.
The Curlew recently re-opened under the direction of ​'chef to watch' Will Devlin. This will be Will's second restaurant alongside The Small Holding, and the team are totally committed to growing their own produce, home-rearing Berkshire Pigs, foraging from the forest or sourcing from local artisans and producers hyper-locally.
"Growing our own produce brings an understanding and honesty back to the kitchen, and vital freshness. Making the most of our harvests when the ingredients are at their prime – whilst also preserving and conserving them to use throughout the year, keeps us concentrated on the natural cycle of the land and helps us to create full flavoured and imaginative dishes."
Will Devlin