Articulate – August

2017


​

"

Photography takes an instant out of time, altering life by holding it still" Dorothea Lange
According to the British Library the first photographic technologies were produced during the 1830s and 40s, revolutionising culture and communication in the West forever. For the first time, images of ​'real' life could be captured for posterity and sent around the world. Portraits of royalty and other celebrities (far more accurate than paintings) allowed members of the public to feel they were viewing these people ​'in the flesh'. The dead could be remembered and the fleeting moment could be held, forever frozen in time.
The British inventor Fox Talbot produced his first successful photographic images in 1834, without a camera, by placing objects onto paper brushed with light-sensitive silver chloride, which he then exposed to sunlight. By 1840, Talbot had succeeded in producing photogenic drawings in a camera, with short exposures yielding an invisible or ​'latent' image that could be developed to produce a usable negative. This made his process a practical tool for subjects such as portraiture and was patented as the calotype in 1841.
Contemporary photography has come a long way since these early days, with the rapid development of technology again having a revolutionising effect on both culture and communication. In an extremely short timeframe we have witnessed the transition from traditional optical/chemical photographic processes to new digitised technologies heralding the advent of the digital age, symbolised by the worldwide web, mobile phones and instant messaging.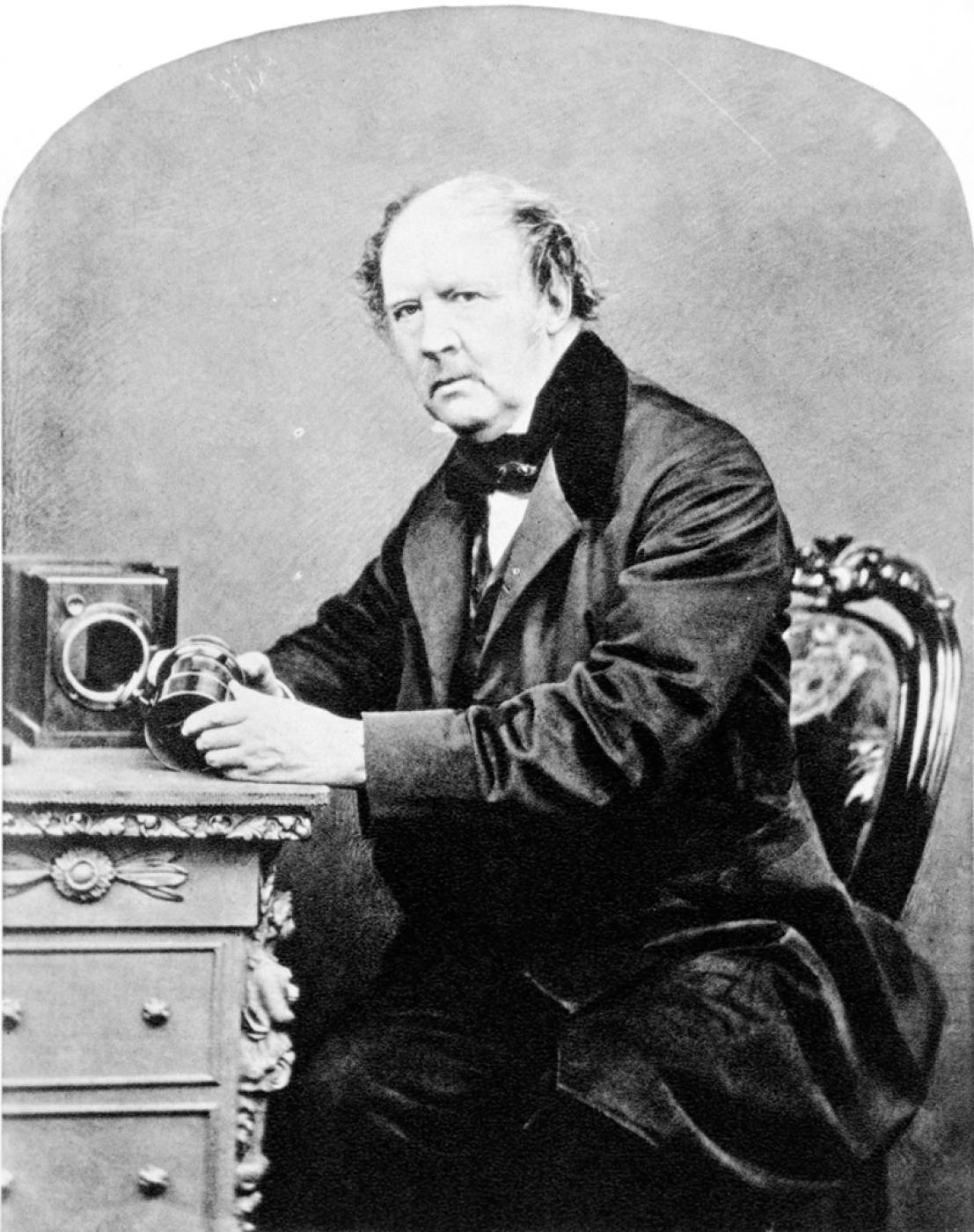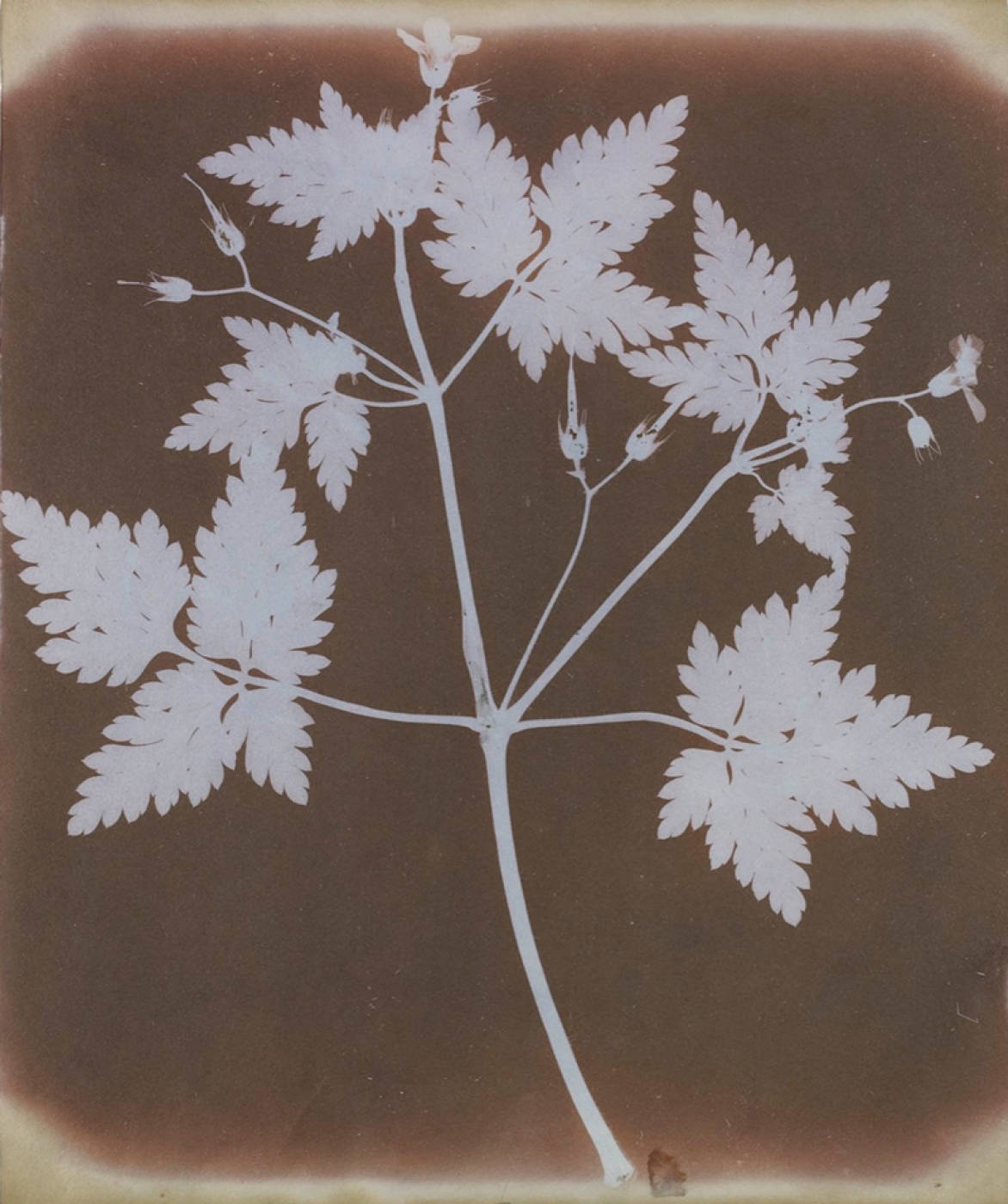 This contemporary transition has had both a positive and negative impact on photography dependent on your standpoint. Many photographers trained in the traditional optical/chemical process have found it financially difficult to transition across to digitised technology and to adjust to the changed working conditions, practices and legal ramifications this presents, however, their clients have benefited greatly, as digital studios give them greater access during creation, greater control over output and thus less risk, resulting in financial time management benefits.
As individuals creating and consuming photographic images as we go about our daily lives the change has been fundamental. Digital and mobile phone technology has created an environment whereby everyone can instantly take photographs where ever and whenever; as a memo or as a record of a significant moment or beautiful view or even of ones self! However, this has also resulted in a daily barrage of mediocre and/or poor quality images, meaning for an image to standout today it really must be either exceptional or shocking.
Undoubtedly the biggest winner of photographic digitisation by some margin must be the environment however, which has to be the best news. In the past photographic processors required high voltage output. Developers and bleach fixer chemicals were washed in to our water waste systems and vast quantities of paper were wasted producing contact sheets, proofs and unwanted and unusable printed copies, later discarded into landfill. These are all now thankfully largely things of the past.
Recognising and accepting these changes to the photographic landscape, the challenge we now face going forward is how to reinforce a clear and easily recognisable differentiation or boundary between those who have spent many years in education and practice, perfecting their skill base as professional photographers and the rest of us, who may take hundreds of pictures everyday or week but have not invested the same amount of time, energy or money the professionals have in education, equipment and practical skills training.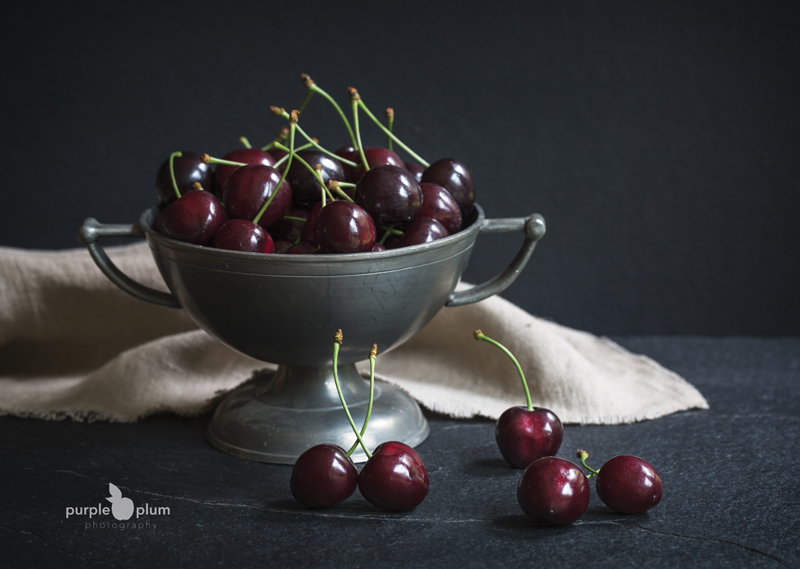 Cherries Still Life by purple plum photography
www​.thep​ho​tog​ra​phyin​sti​tute​.co​.uk
www​.pur​ple​plumpho​tog​ra​phy​.co​.uk
www​.insta​gram​.com/​p​u​r​p​l​e​p​lumuk
The best way to achieve this differentiation and for the general public to properly recognise, understand, value and appreciate what they are paying for when they buy fine art photography or employ a professional photographer, is through a system of professional qualifications, accreditation and awards and galleries dedicated to photography, which both showcase and educate.
There are a number of organisations professional photographers can apply to for official accreditation, support and awards and which potential buyers can turn to for recommendations and validation, including:
The Royal Photographic Society (RPS)
www​.rps​.org
The Royal Photographic Society exists to promote photography and image making and to support photographers in realising their potential, irrespective of their level of knowledge, equipment or skills. It has an international membership. The Society also acts as a public advocate for photography and photographers.
The Master Photographers Association (MAP)
www​.mas​ter​pho​tog​ra​pher​sas​so​ci​a​tion​.co​.uk
Established in 1952, the Master Photographers Association (MPA) are one of the longest standing photographic associations in British history. As the UK's leading qualification body exclusively for the professional wedding, portrait and commercial photographer the MPA encourage professional photographers of all levels to join the Association.
British Institute of Professional Photography (BIPP):
www​.bipp​.com
BIPP is an internationally recognised qualifying organisation with over 100 years of experience in supporting and networking photographers.
BIPP qualify and support professional photographers by offering a challenging Qualifications Structure, Events, Regional & Weekend workshops, National & Regional Awards and a number of membership benefits!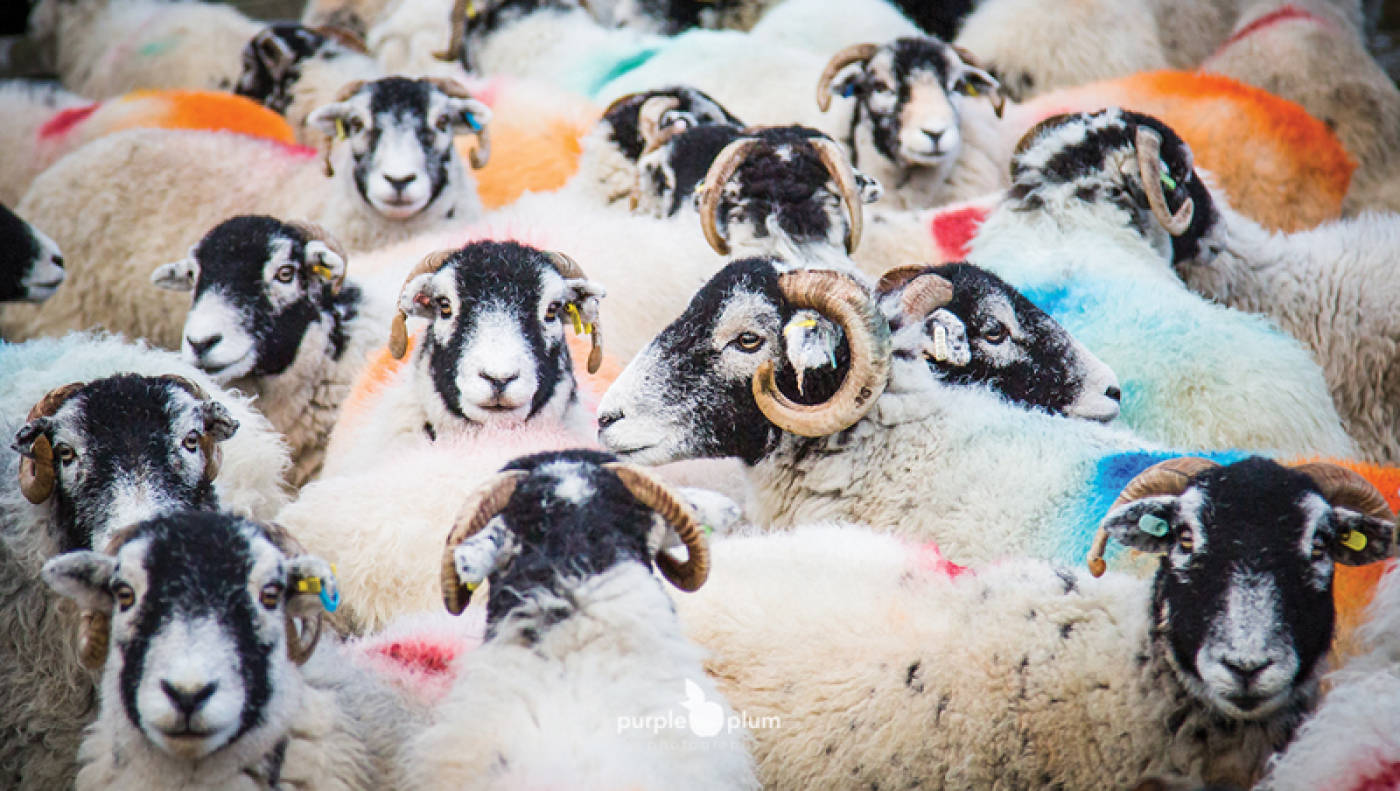 Swaledale Sheep by purple plum photography
There are also a number of galleries who are dedicated to presenting and promoting professional photography including:
The Photographers Gallery:
www​.thep​ho​tog​ra​phers​gallery​.org​.uk
The Photographers' Gallery is the largest public gallery in London dedicated to photography. The Photographers' Gallery was founded in 1971 by Sue Davies OBE in a converted Lyons Tea Shop at No. 8 Great Newport Street in London's Covent Garden. Free to the public, it was the first gallery in England to be devoted solely to photography.
Michael Hoppen Gallery:
www​.michael​hop​pen​gallery​.com
The Michael Hoppen Gallery opened in 1992 and is founded on a passion for photography. As a gallery they are renowned for nurturing the careers of new and interesting artists and exhibiting them alongside acknowledged nineteenth, twentieth and twenty-first century photographic masters. Spaced over three floors in the heart of Chelsea they provide both a white-wall arena for contemporary artists and a more intimate, book and wood lined context for smaller and more eclectic works.
Forthcoming exhibition: Jim Naughton – Mountains of Kong 12 Sept – 21 Oct
Current Exhibitions:
LUCY BELL Gallery:
www​.lucy​-bell​.com
Lucy Bell founded The Independent Photographers Gallery in Battle from 2001.
In 2009 the gallery moved, to ​"the Portobello of the South" Normans Road, in St Leonards on Sea. Lucy Bell Gallery's ethos is to promote fine art photography in the region whilst maintaining international and national connections. Working with both industry professionals, amateurs and university students the gallery will exhibit not only those who have established their careers but new and ground breaking talent.
The gallery sells prints from all previous exhibitions and can source work/prints by other photographers to order.
Getty Images Gallery: Archival Show Until 26 August
Getty Images Gallery have plucked enduring and evocative images that span the last century and a half to bring you an incredible insight into their Archive, from over 80 million images that are stored in the Getty Images Archive – images accumulated over its 160-year history.
This section of their Archival Show includes work by Bert Hardy, Thurston Hopkins, Slim Aarons, Davis Boulton, The John Kobal Foundation, Clarence Bull Sinclair, Terry Fincher, John Engstead, and Vigil Apger, and the Scott Polar Research Institute, and features some of the Archives' best selling images as well as some lesser known treasures.
"Access is critical and there is really no point in burying our content away like that final scene from the Lost Ark. Photography evolved in the early 20th Century as a mass communication device, and in doing so, brought the world to the masses. This is what we aim to do increasingly with our myriad collections" says Matthew Butson, Vice President of Hulton Archive.
This tour to Lucy Bell Gallery in St Leonards emphasises Getty's ethos of sharing bringing their incredible collection to a wider audience. The Archival Show includes a varied selection of works from the ​"Picture Post Collection". Picture Post was a photojournalistic magazine published in the UK from 1938 to 1957 and is considered a pioneering example of photojournalism. One of the most renowned Picture Post Photographers is Thurston Hopkins who was based in East Sussex and is considered to be one of the UK's most respected photographers. Hopkins worked regularly for Picture Post during the 1950's, exploring Britains' ​"social foothills", alongside other great photographers such as the celebrated Bert Hardy whose timeless and classic images, such Blackpool Railings, are included in this exhibition, portraying documentary photography at its finest.
Also represented in this exhibition is the John Kobal Foundation. John Kobal was a renowned authority in cinema and Hollywood portrait photography, and the author of over 30 film and photography related books, he created the archive over a number of years, which includes an estimated 20,000 original negatives. The Foundation now encourages emerging photographers by way of discretionary grants.