Arthur Streeton – Ariadne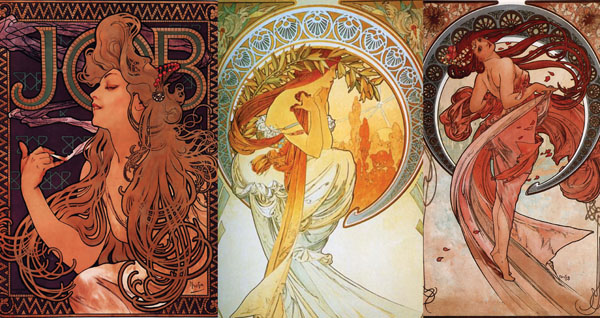 Alphonse Mucha – Job 1896/Poetry 1898/Dance 1898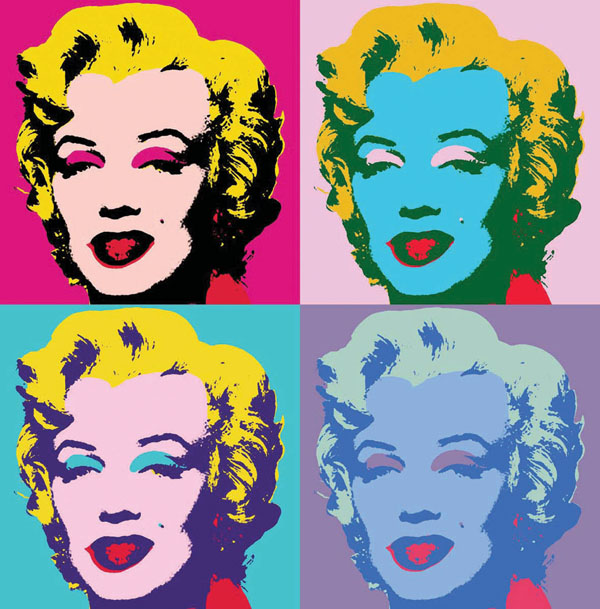 Andy Warhol – Marilyn Monroe diptych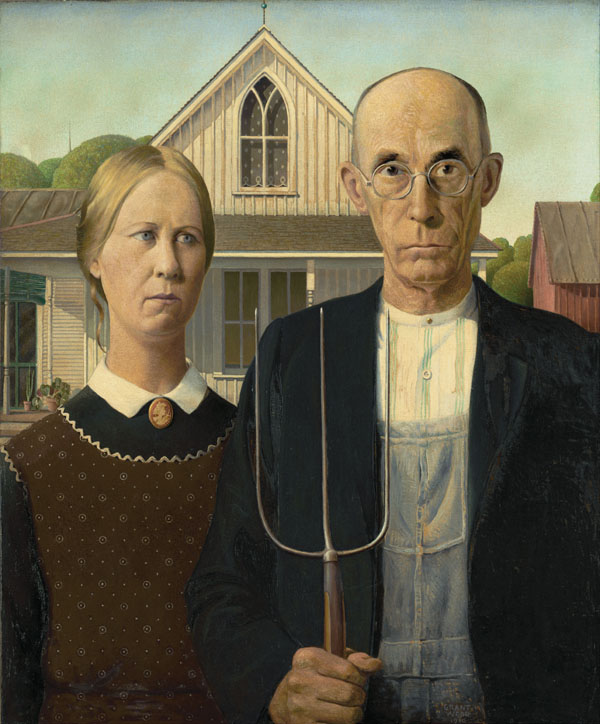 Grant Wood – American Gothic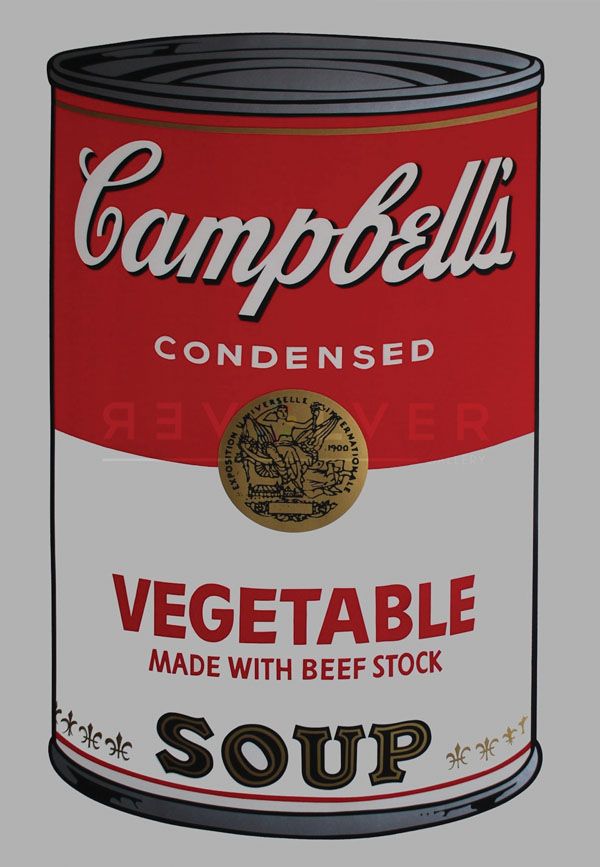 Andy Warhol – Campbells Soup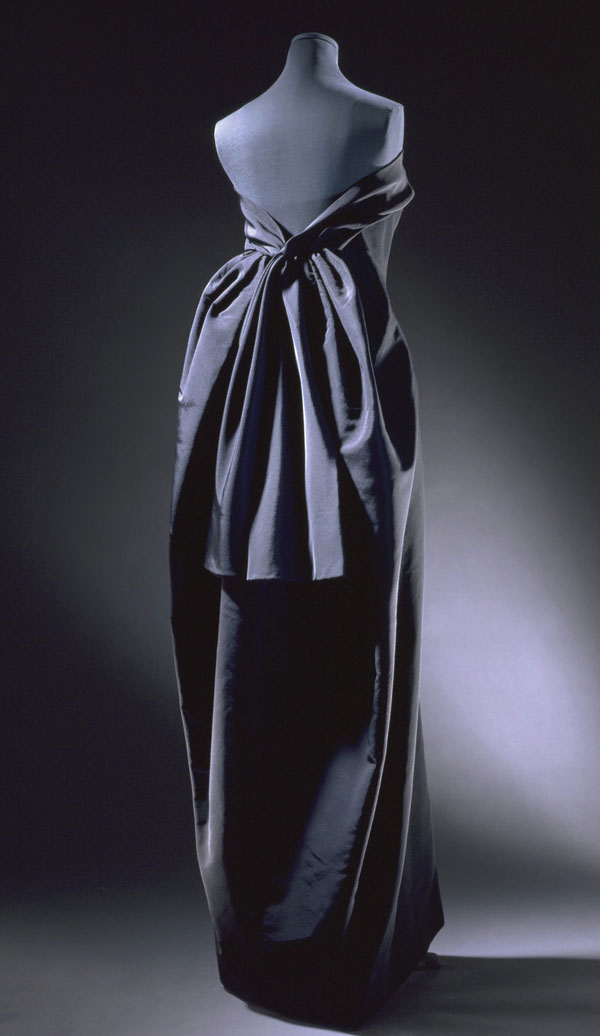 Cristóbal Balenciaga – Black evening dress
Five significant exhibitions to visit in

2017
The Kelvingrove Art Gallery and Museum, Glasgow
Alphonse Mucha – In Quest of Beauty
8 October 2016 – 19 February 2017
This exhibition explores the work and legacy of Czech painter and decorative artist Alphonse Mucha (1860 – 1939), through his stylish and beautiful theatrical and advertising posters. The exhibition examines how ​'le style Mucha' evolved and became synonymous with the international Art Nouveau style. It also examines the often-hidden, skilled draughtsmanship behind Mucha's internationally recognisable designs, and explores how his artistic philosophy influenced his later career.
www​.glas​gowlife​.org​.uk
National Gallery, London
Australia's Impressionists
7 December 2016 – 26 March 2017
Showcasing four innovative Australian Impressionist artists, Tom Roberts, Arthur Streeton, Charles Conder, and John Russell, this exhibition explores Impressionism in an Australian context – closely related to yet entirely distinct from its European counterparts.
www​.nation​al​gallery​.org​.uk
The Royal Academy of Arts, London
America after the Fall: Painting in the 1930s
25 February – 4 June 2017
The art of 1930s America tells the story of a nation in flux. Artists responded to rapid social change and economic anxiety with some of the 20th century's most powerful art – brought together now for this once-in-a-generation show.
These 45 truly iconic works paint an electrifying portrait of this transformative period. These are works which are rarely seen together, by artists ranging from Jackson Pollock, Georgia O'Keeffe and Edward Hopper to Thomas Hart Benton, Philip Guston and more. Perhaps the most celebrated work of them all, Grant Wood's iconic American Gothic (1930), has never left North American shores before.
www​.roy​ala​cad​e​my​.org​.uk
The British Museum, London
The American Dream: Pop to the Present
9 March – 18 June 2017
The past six decades have been among the most dynamic and turbulent in US history, from JFK​'s assassination, Apollo 11 and Vietnam to the AIDS crisis, racism and gender politics, culminating in the recent election of Donald Trump as 45th President.
This exhibition presents the Museum's outstanding collection of modern and contemporary American prints for the first time. These will be shown with important works from museums and private collections around the world.
The exhibition will include works by the most celebrated American artists. From Andy Warhol, Jasper Johns and Robert Rauschenberg to Ed Ruscha, Kara Walker and Julie Mehretu. Taking inspiration from the world around them – billboard advertising, global politics, Hollywood and household objects – these American artists created highly original prints to rival their paintings and sculptures.
www​.britishm​se​um​.org
The V&A, London
Balenciaga: Shaping Fashion
27 May 2017 – 18 Feb 2018
Born in the Basque region of Spain, Cristóbal Balenciaga (1895 – 1972) was apprenticed to a tailor from the age of 12. In 1914 he opened the House of Balenciaga in San Sebastian, where most of his clients were aristocrats. After the Spanish monarchy was deposed in the 1930s, Balenciaga moved to Paris. Here he became known for dramatic black coats and dresses which recalled Spanish fashions of the Elizabethan age.
This retrospective exhibition will be the first exhibition dedicated to the famed Spanish designer in the UK, marking the 100th anniversary of the opening of his first fashion house and 80 years since he opened the doors of his famous Paris salon. Featuring around 100 garments and 20 hats crafted by the couturier and his followers – alongside sketches, photographs, film and fabric samples – it will examine in detail the craftsmanship and techniques that earned Balenciaga the reputation as one of the most pioneering designers of the 20th century and look at how his work impacted the future of fashion design.
www​.vam​.ac​.uk