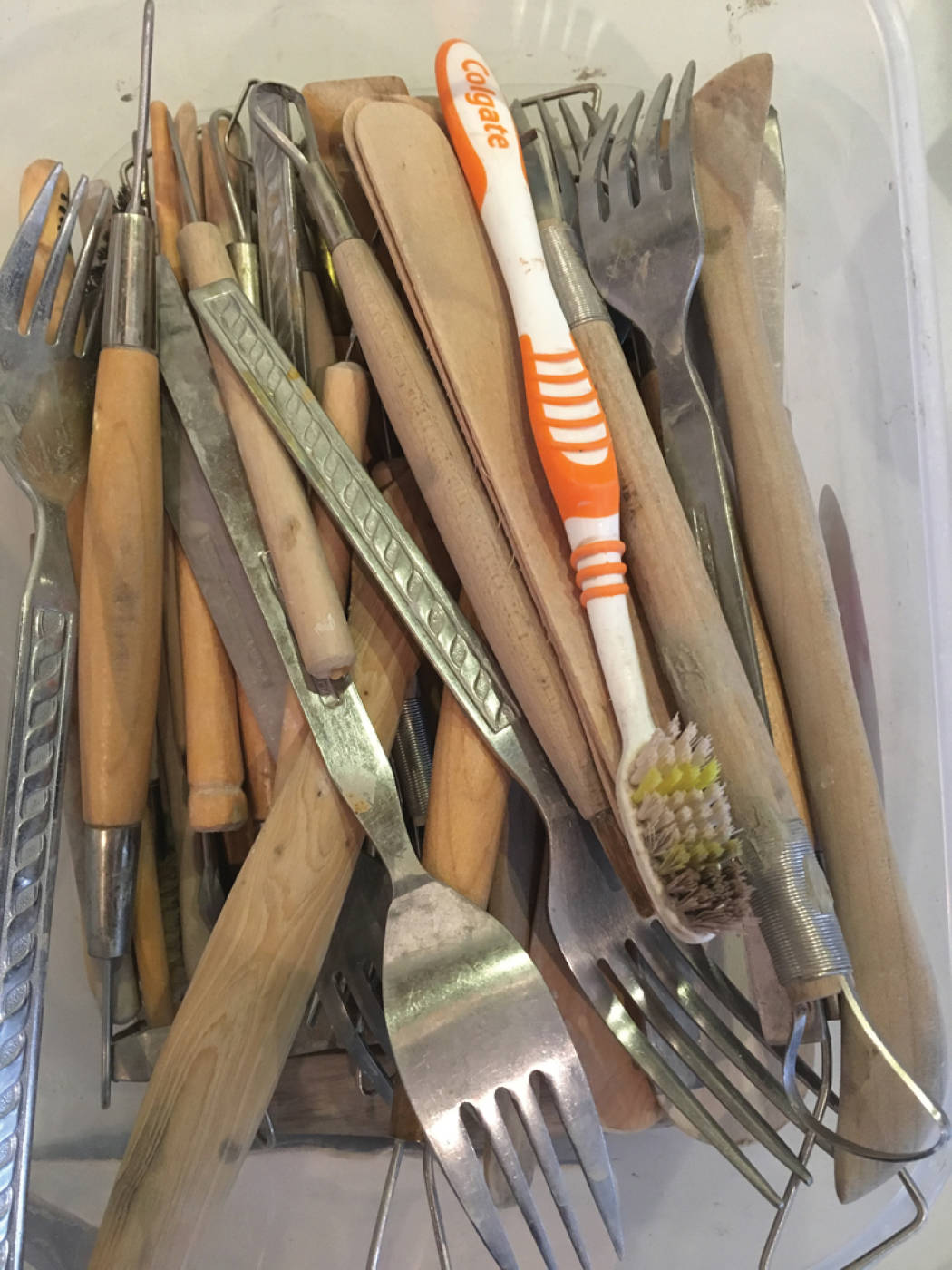 Articulate – January

2018
January is a time for reflection, contemplation and rebalancing of life and its priorities, often accompanied by those infamous New Year Resolutions we all love to make…but often break before the end of the first month (if we actually enact them at all!).
According to Apple news, pottery will be the hot new trend for those seeking to rebalance their life priorities in 2018. They have gone so far as to proclaim pottery will be the new Pilates.
Someone who has totally embraced pottery as the fundamental underpinning for her life rebalancing is Mary Clarke, who gave up her high powered business career in December 2016 to run pottery classes from her garden studio in Burwash.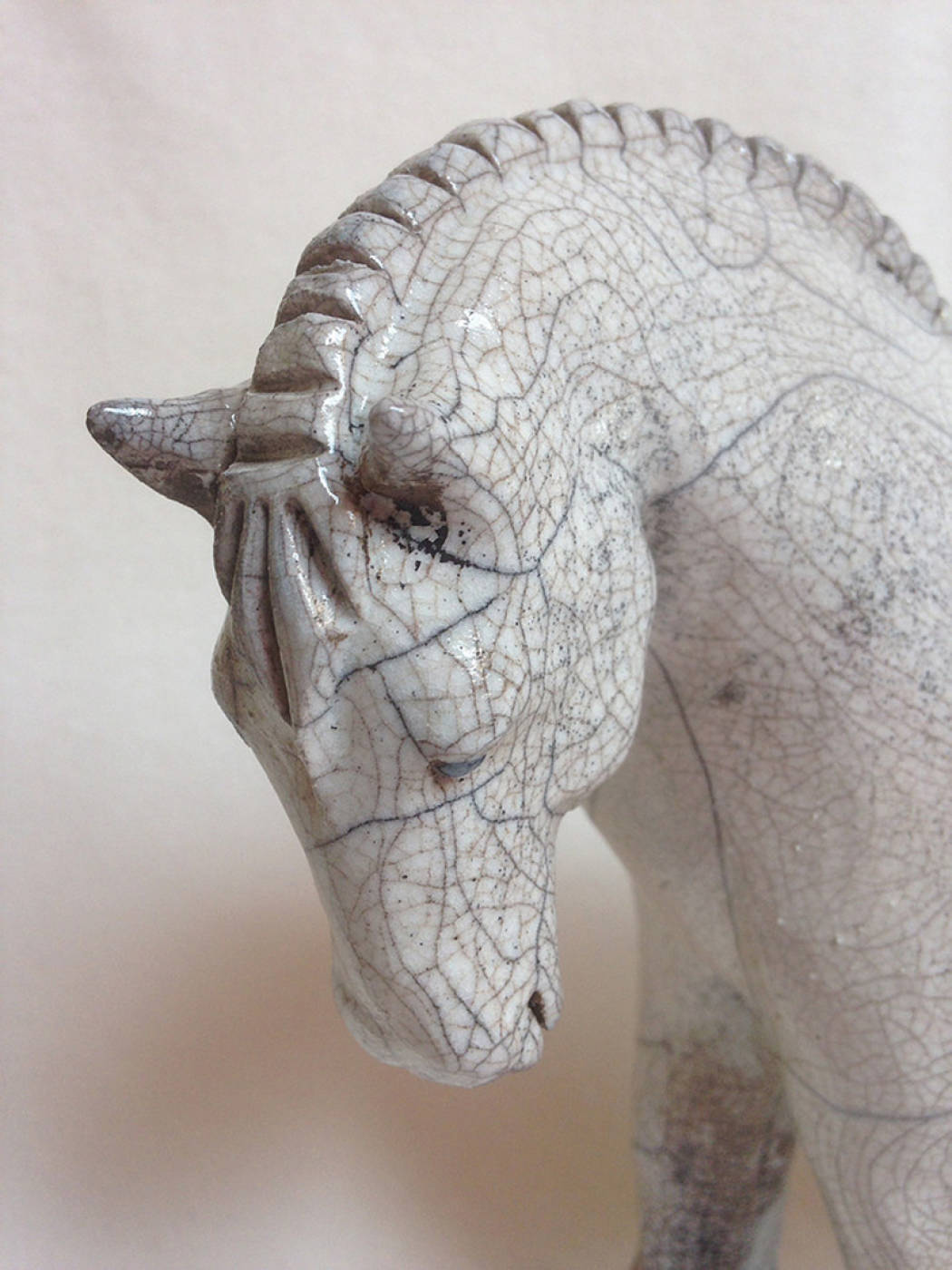 Some twenty years ago, Mary enrolled on a ceramics evening class in London, and initially created a lot of work using the wheel. However when she moved to Burwash in 1998, finding a local evening class proved much harder than she thought, so eventually she gave up and decided to teach herself! She had a wheel in her greenhouse and would spend hours making by herself, whilst supplementing her learning with master classes and workshops. In 2009, her garden studio was built and finally she had a proper dedicated space to work, however, the following year she was diagnosed with breast cancer, forcing a year off work and a reassessment of her life. This resulted in her returning to work on a part-time basis, as opposed to full-time as previously.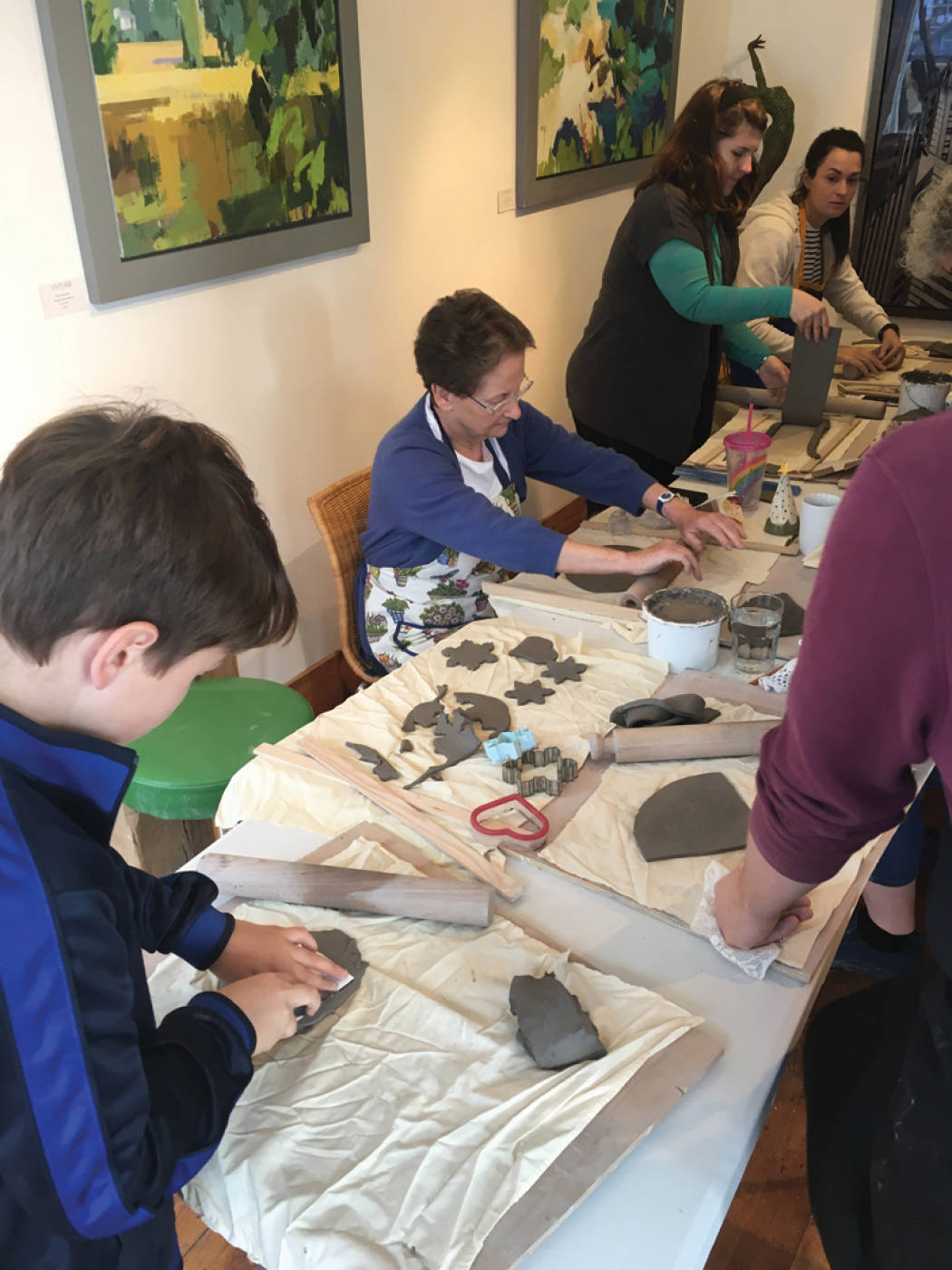 The enforced year off and reduced work-hours turned out to be a bit of a blessing in disguise, affording her the time to focus on her own practice: ​"I started to take my work seriously and to sell it. I'd always sold a bit, but in 2012 I started taking it seriously and it really took off. I've always made animals, however, unless it's a commission where I need to match certain markings, I prefer to do it out of my head – I just know how I want it to be. I will refer to images for something new but most of the time it's based on my own imagination and memories. If you only work from photos, you can become too precious about what you're making. Essentially I'm a coiler, but I also use pinch pots. Some people start small and add detail, but I like to make oversize and bulky, then take bits off. My style has evolved quite a lot over the years but I've still got some old pieces, which I like to keep in my studio to document my progression through different shapes and styles. I use ST Material, even for non raku fired pieces. With the pigs, I start off with a pinch pot for the bottom – quite thick – then coil up and add the legs, and coils of fat (on the bigger pigs). I use the air to hold the shape, and don't pierce it until the very end. Then it slumps, and you can change the shape. Once my pieces have ears and eyes, they become real and I do talk to them!
I have a raku firing area in the garden, where I fire my own art work and I also holds workshops. I raku fire my pieces because I like the effect. I've done it pretty much from the start and love the fact that I have no idea how it will turn out. I use under glazes for the areas that I want to guarantee will be black and I use latex over these".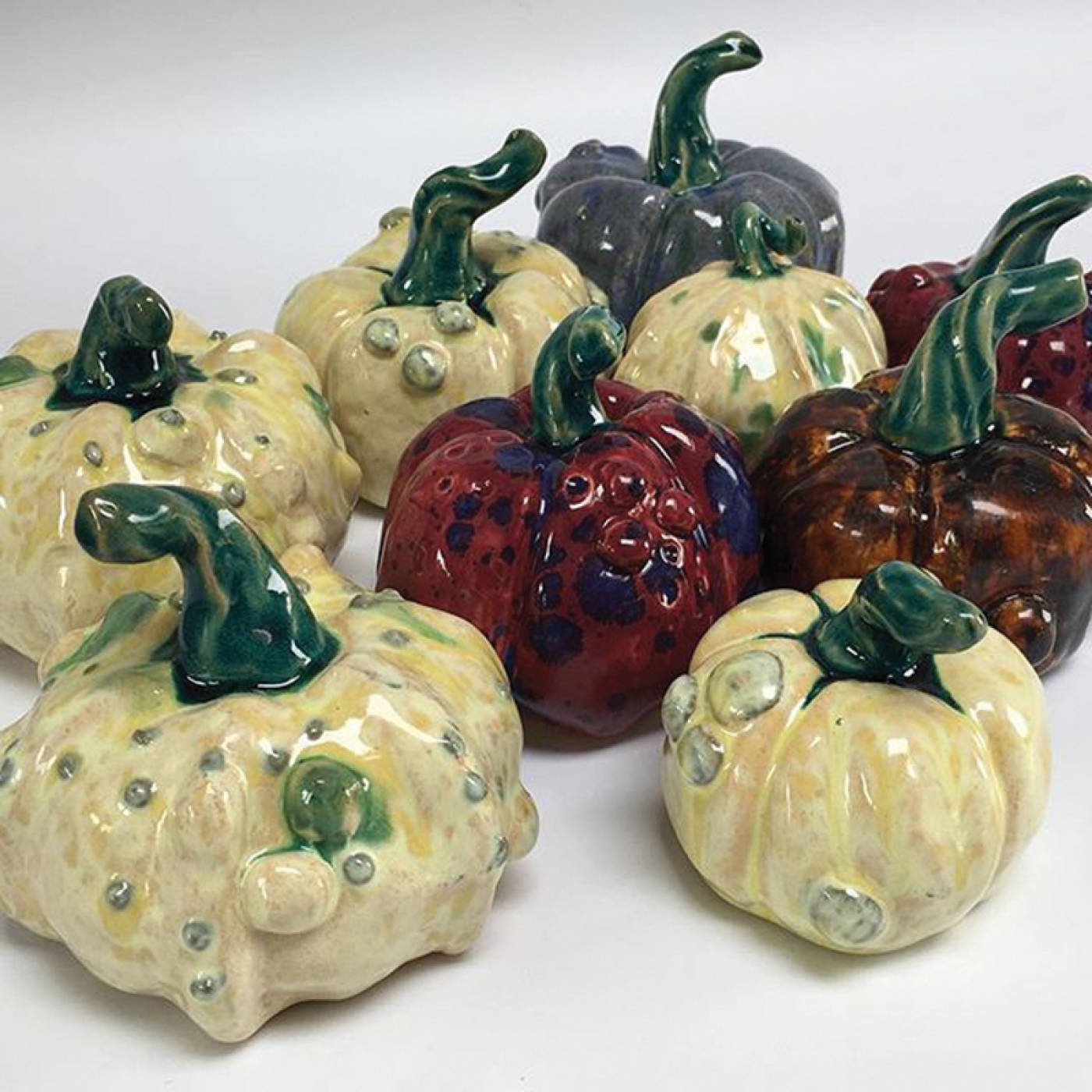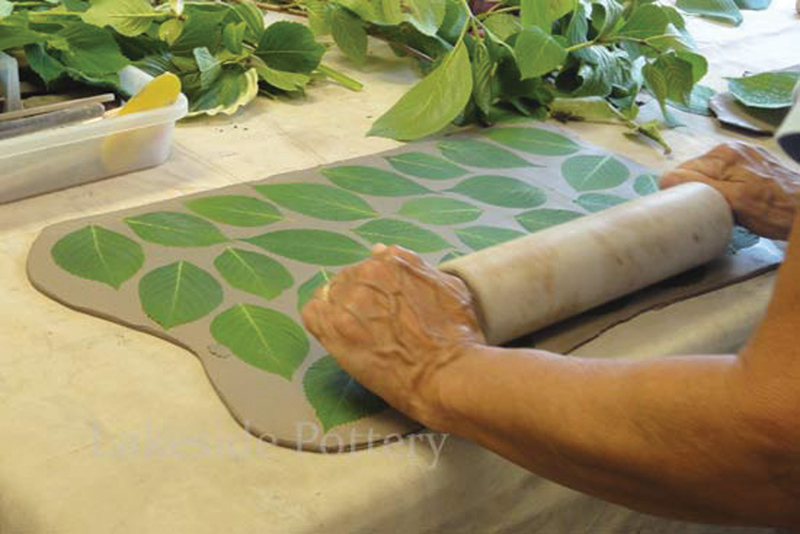 In December 2016 Mary took the plunge and fully immersed herself into her new art life. She gave up her business career completely and started running pottery classes from her garden studio. With her background in business and training she was well-placed to teach and confident in her ability to communicate and address all learning styles: ​"I feel very strongly that I'm not here to tell people what to make; I'm here to help them feel comfortable in the space they're in and to enjoy it; just come along and be creative. In my classes, I don't do things FOR people; I'll help them work it out so they learn. I'd rather they made mistakes, so they learn what the clay's tolerances are. I'm not a master potter and I'm not trying to create master potters (although I'd be delighted if I did!). I just want people to have a really nice time, in a really nice space, and to be stress-free for a couple of hours".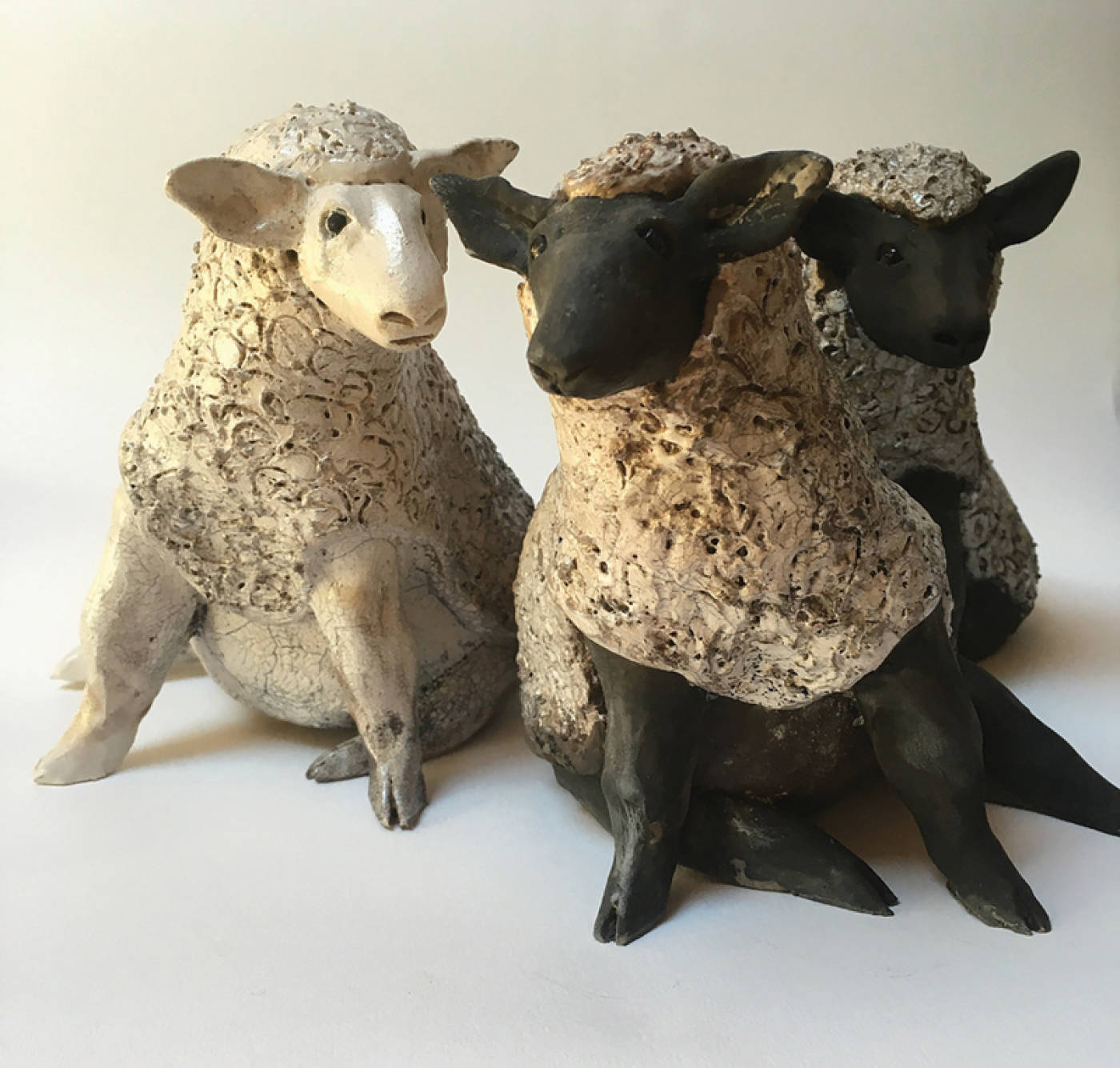 The studio is well equipped, light and airy, and has the advantage of a separate entry, straight from a nearby car park. Originally shared with her husband, when the classes really took off, they opened it up and Mary now has the use of the whole building.
For details of Mary's work and classes please visit: bur​wash​pot​ter​.co​.uk
E: mary.​clarke1@​btinternet.​com
T: 07786 422870