TATE Modern, Bankside London SE1
THE C C Land Exhibition Pierre Bonnard
The Colour of Memory, 23 January – 6 May 2019
Described by some as ​"The most thoroughly idiosyncratic of all the great twentieth-century painters", Pierre Bonnard (French: [bɔnaʁ]; 3 October 1867 — 23 January 1947) was a French painter and printmaker, as well as a founding member of the Post-Impressionist group of avant-garde painters Les Nabis. Bonnard preferred to work from memory, using drawings as a reference, and his paintings are often characterized by a dreamlike quality.
This exhibition at Tate Modern will be the first major exhibition of Bonnard's work in the UK for some 20 years. It will allow new generations to discover Bonnard's unconventional use of colour, while surprising those who think they already know him.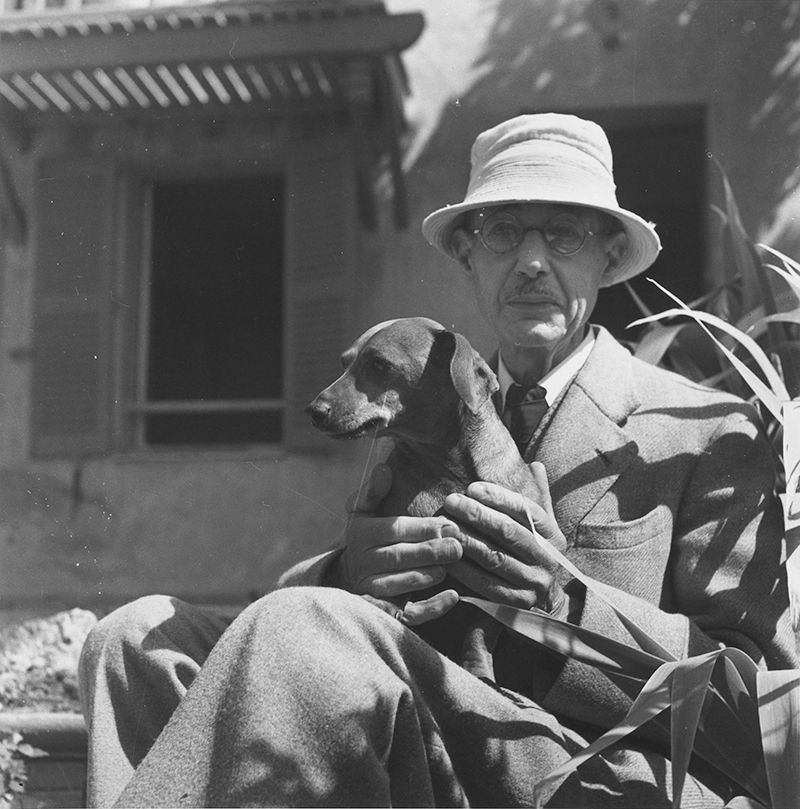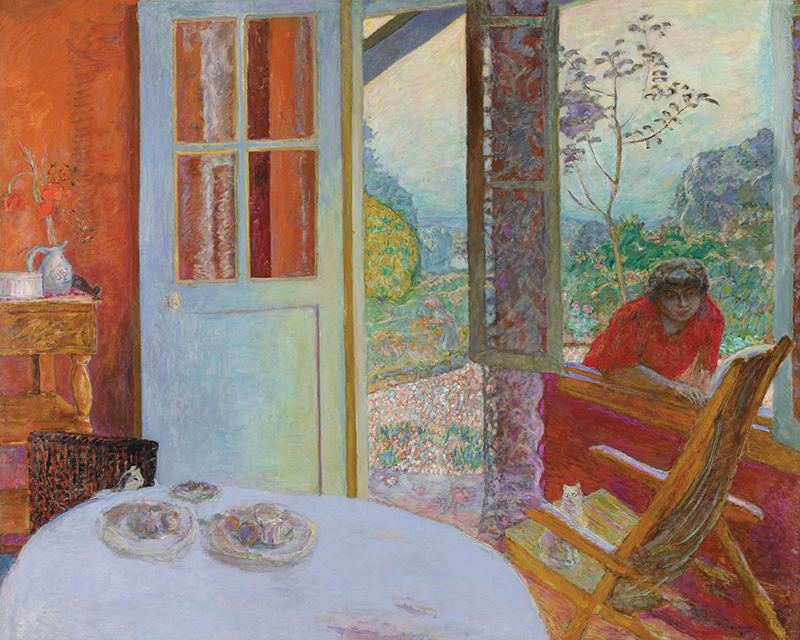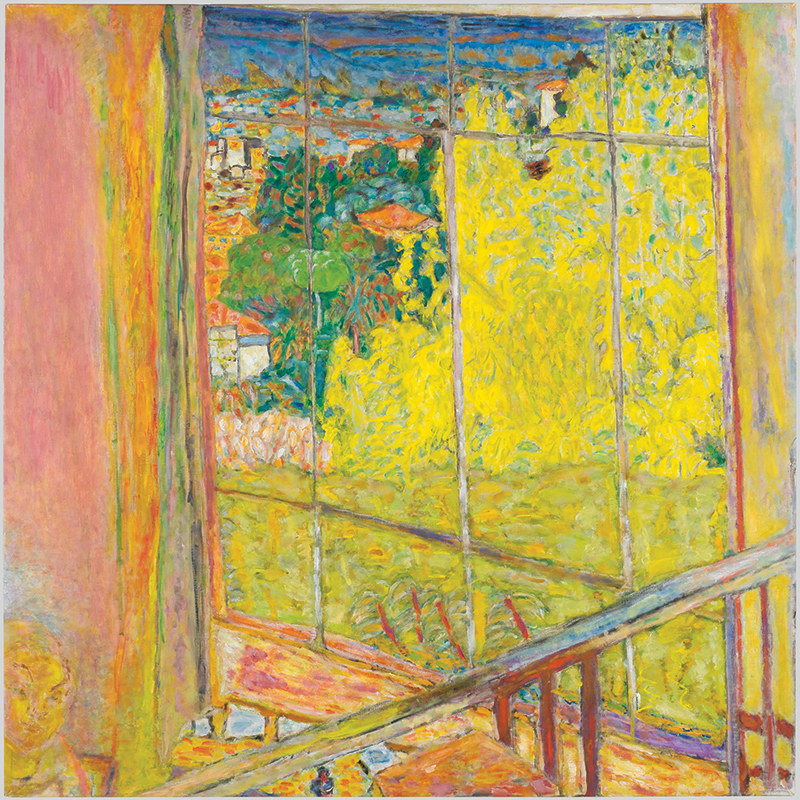 IMAGE CREDITS
Images courtesy of Tate © Tate, London, 2018 , Photograph of Pierre-Bonnard, Andre-Ostier, 1941, Pierre Bonnard L'atelier au mimosa 1939 – 46 Musée National d'Art Moderne – Centre Pompidou (Paris, France), Pierre-Bonnard, Dining Room in the Country, 1913
Bonnard was, along with Henri Matisse, one of the greatest colourists of the early 20th century. He preferred to work from memory, imaginatively capturing the spirit of a moment and expressing it through his unique handling of colour and innovative sense of composition.
This exhibition will concentrate on Bonnard's work from 1912, when colour became a dominant concern, until his death in 1947. It presents landscapes and intimate domestic scenes which capture moments in time – where someone has just left the room, a meal has just finished, a moment lost in the view from the window, or a stolen look at a partner.
The Royal Academy of Arts, Burlington House W1
Bill Viola/Michelangelo
Life Death Rebirth
26 January – 31 March 2019, Main Gallery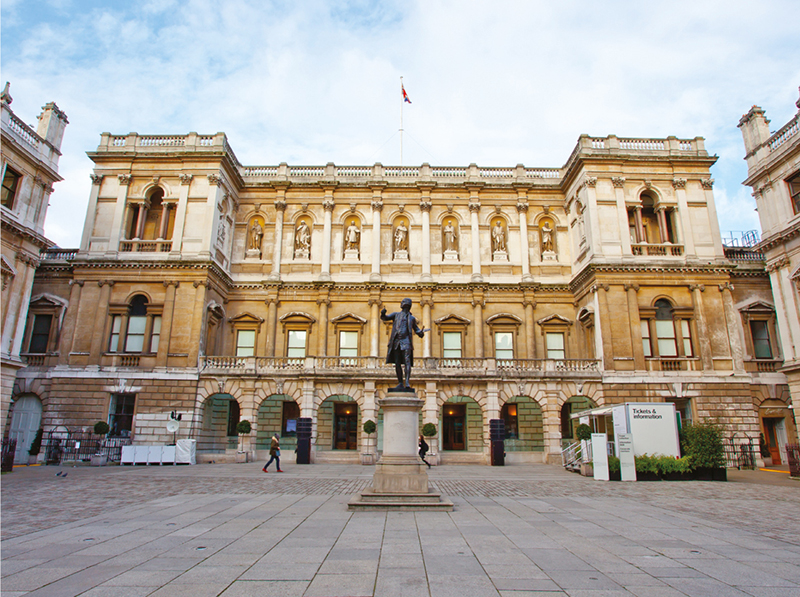 In January 2019 the RA will bring together two artists – born centuries apart – who explore the same universal themes with works of transcendent beauty and raw emotional power.
In contrast to the scale and grandeur of his frescoes and sculptures, Michelangelo's exquisite drawings take us closer to the emotional core of his work. Finished works in their own right, they were created as gifts and expressions of love, or as private and meditative reflections on his own mortality.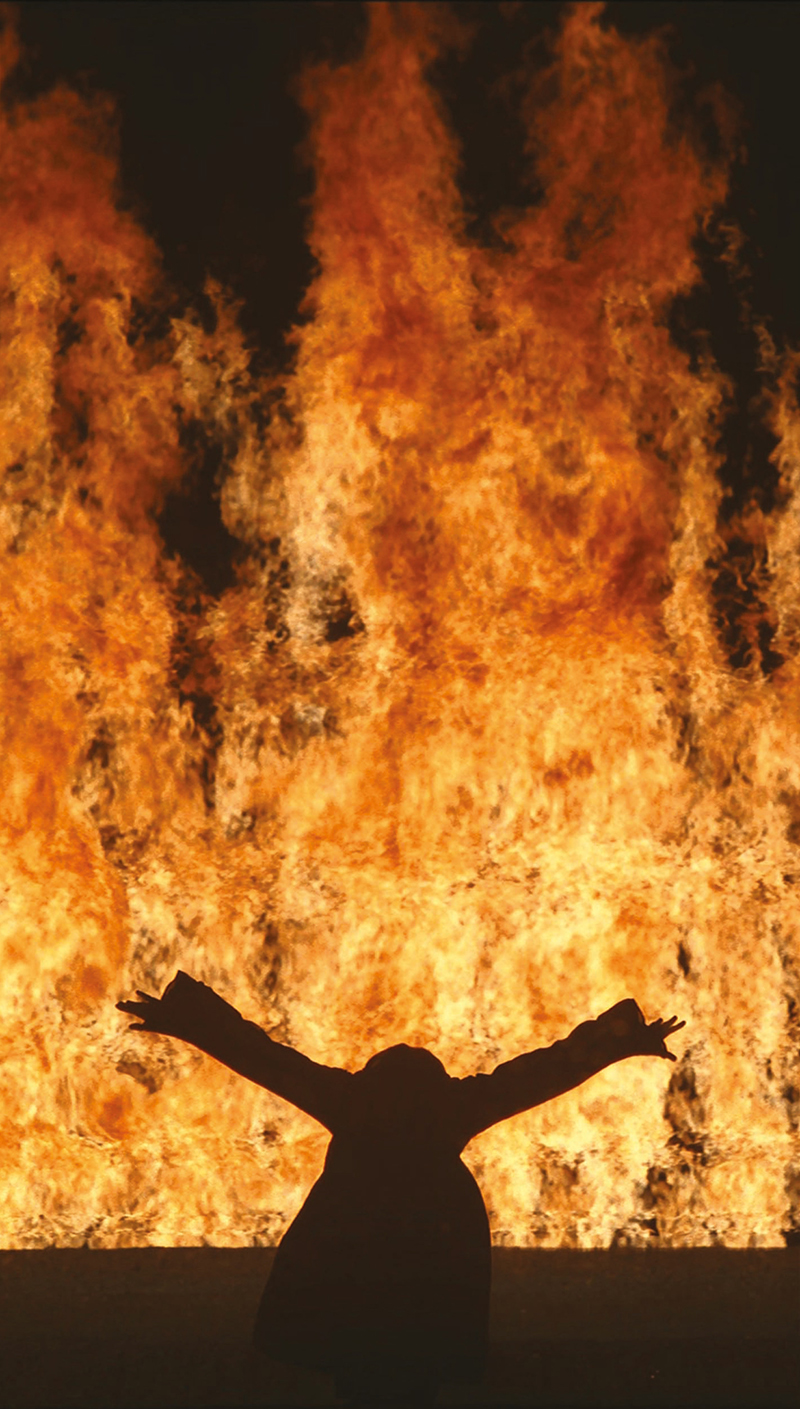 In 2006, pioneering video artist Bill Viola saw the finest of a collection of these drawings at Windsor Castle, and was astonished by the Renaissance master's expressive use of the body to convey emotional and spiritual states. Although created in a radically different medium, Viola's own works also grapple with life's fundamental questions, asking us to consider the thresholds between birth, life and death. Both artists harness the symbolic power of sacred art, and both show us physical extremes and moments of transcendence.
This exhibition will explore the affinities between Bill Viola and Michelangelo, and is conceived as an immersive journey through the cycle of life. You'll see a selection of Michelangelo's most poignant works, including those from Windsor such as his drawings of the Crucifixion, as well as Michelangelo's only marble sculpture in the UK, the Virgin and Child with the Infant St John.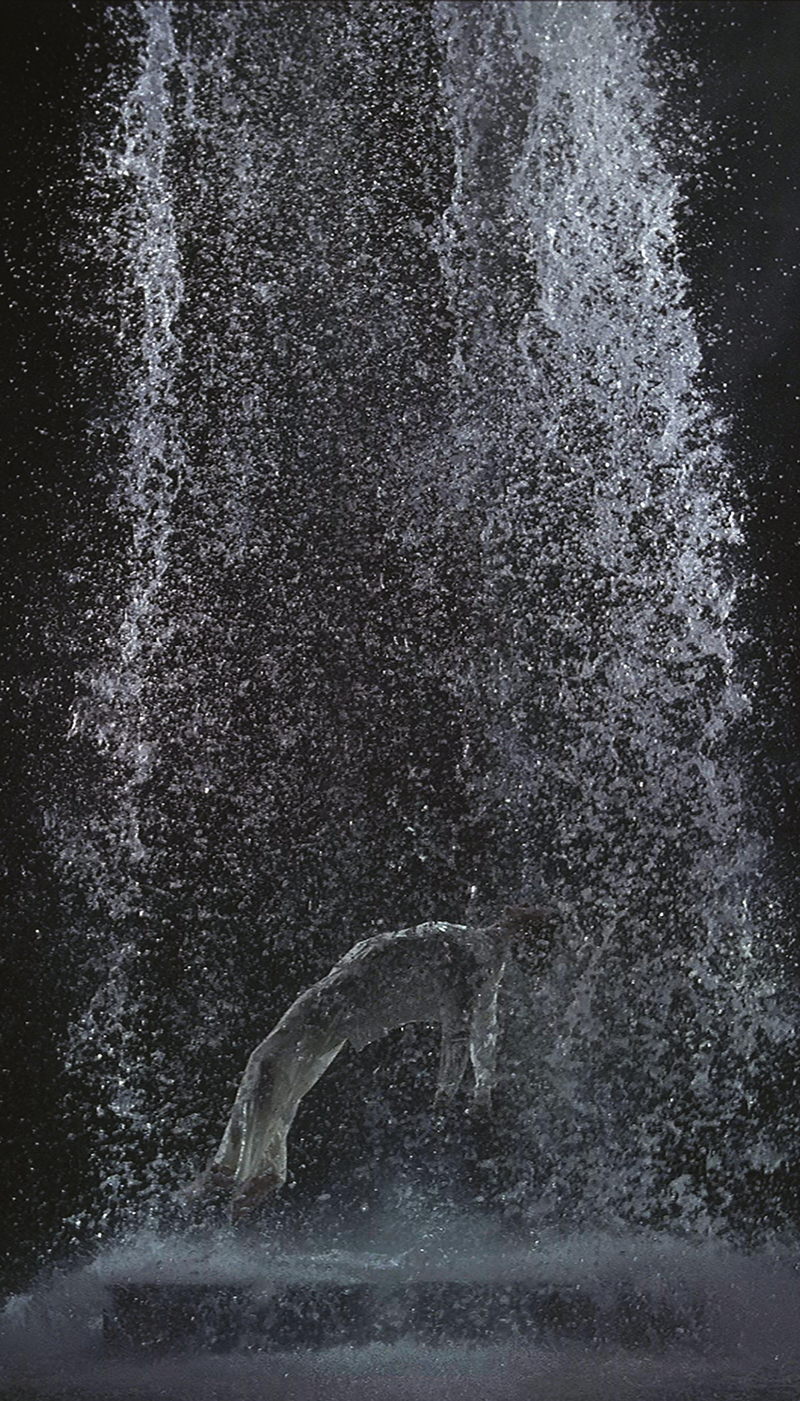 From Viola, you will see 12 major installations spanning his entire career, including the extraordinary Tristan's Ascension (The Sound of a Mountain Under a Waterfall), a five-metre-high projection depicting the ascent of the soul after death.
www​.roy​ala​cad​e​my​.org​.uk
National Portrait Gallery, St Martin's Place WC2
Elizabethan Treasures: Miniatures by Hilliard and Oliver
21 February – 19 May 2019, Porter Gallery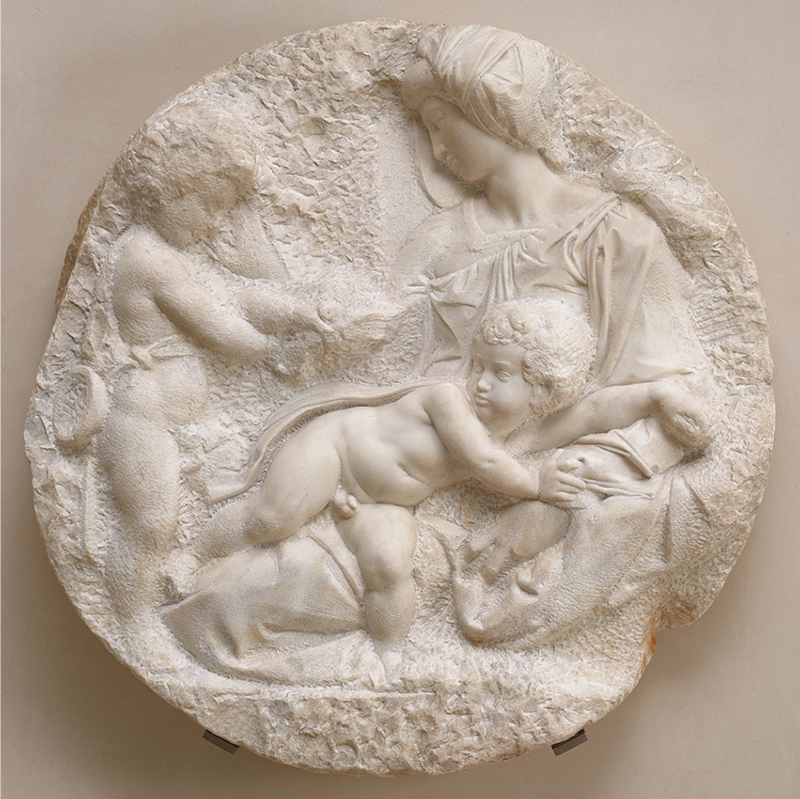 This will be the first major exhibition on Tudor and Jacobean portrait miniatures in the UK for over 35 years, Elizabethan Treasures: Miniatures by Hilliard and Oliver will bring together key works from the National Portrait Gallery and major loans from public and private collections to showcase the careers of the most skilled artists of the period, Nicholas Hilliard (1547? – 1619) and Isaac Oliver (c.1565 – 1617).
In the sixteenth and seventeenth centuries, miniature painting was regarded as an art form at which the English excelled above all others, and Hilliard and Oliver gained international fame and admiration. The exhibition will explore what these exquisite images reveal about identity, society and visual culture in Elizabethan and Jacobean England. Highlights include Hilliard and Oliver's portraits of Elizabeth I, as well as images of James I, his wife Anne of Denmark and his three children Henry, Elizabeth and Charles (later Charles I), and miniatures of some of the most famous figures of the day, such as Sir Walter Raleigh and Sir Francis Drake.
The V&A, Cromwell Road SW7
Christian Dior: Designer of Dreams
Opens 2nd February 2019, The Sainsbury Gallery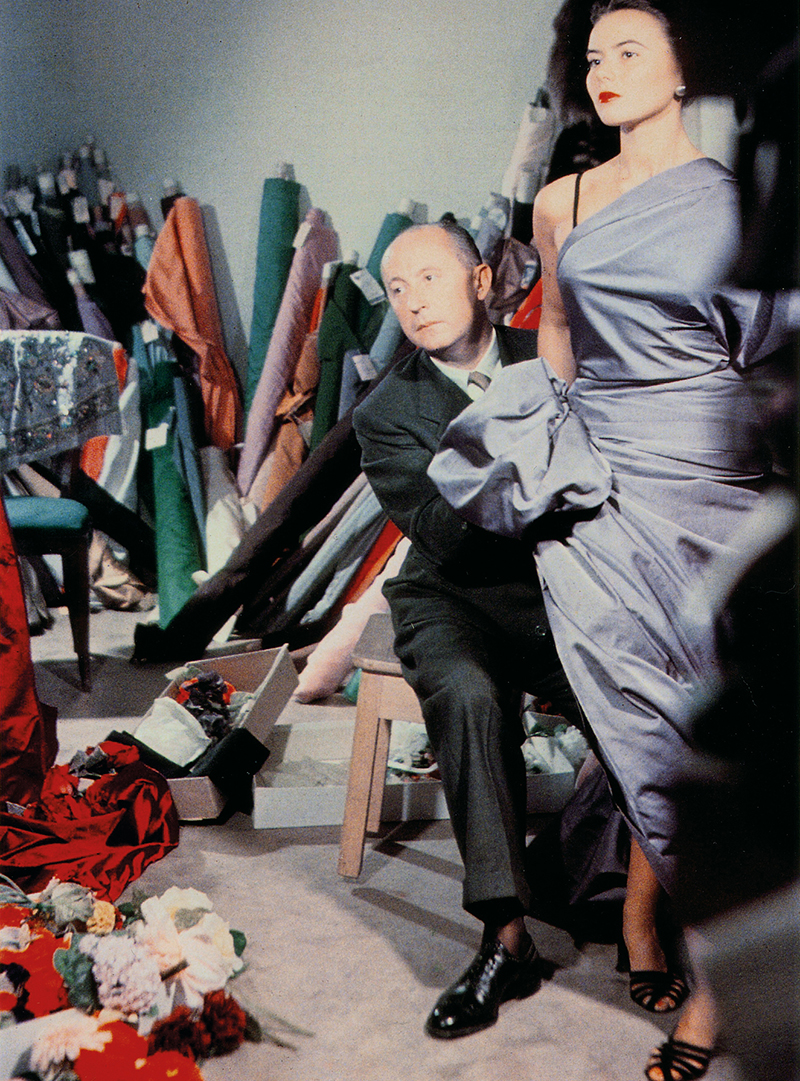 Christian Dior with model Sylvie, circa 1948. Courtesy of Christian Dior
Image courtesy of the Victoria and Albert Museum
"There is no other country in the world, besides my own, whose way of life I like so much. I love English traditions, English politeness, English architecture. I even love English cooking." Christian Dior
Spanning 1947 to the present day, this exhibition will trace the history and impact of one of the 20th century's most influential couturiers, exploring the enduring influence of the fashion house, and Dior's relationship with Britain.
This exhibition promises to be exceptional – advance booking is highly recommended.
IMAGE CREDITS
Images courtesy of the Royal Academy of Arts, Bill Viola, Tristan's Ascension (The Sound of a Mountain Under a Waterfall), 2005. Video/ sound installation. Performer: John Hay. Courtesy Bill Viola Studio. Photo: Kira Perov
Bill Viola, Fire Woman, 2005. Video/sound installation. Performer: Robin Bonaccorsi. Courtesy Bill Viola Studio. Photo: Kira Perov
Michelangelo Buonarroti, The Virgin and Child with the Infant St John, c.1504 – 05, Marble relief, 107 × 107 × 22 cm. Bequeathed by Sir George Beaumont, 1830 © Royal Academy of Arts, London. Photographer: Prudence Cuming Associates Limited. Courtyard – Royal Academy of Arts © Fraser Marr