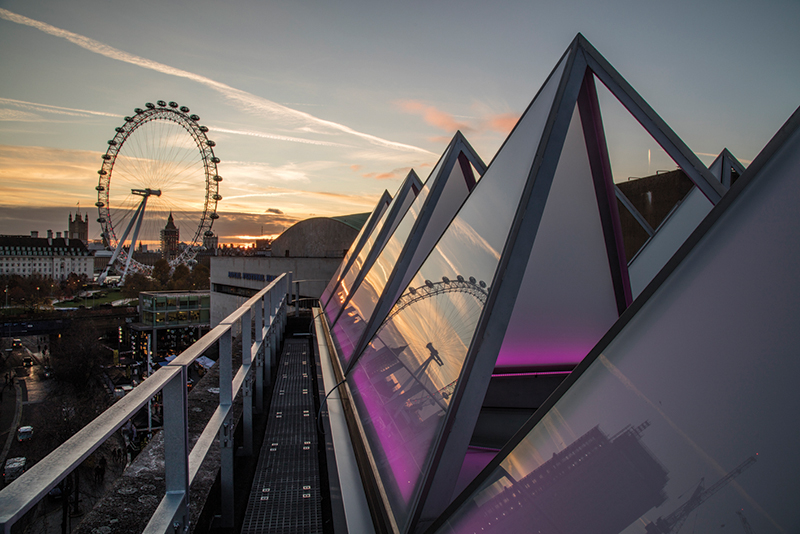 Following on from last months review of the cultural delights we can look forward to locally in 2019, for this February edition we have cast our net slightly further afield and it would appear women will remain a key theme for curators throughout 2019, together with emerging themes related to the historical environment.
Hayward Gallery, South Bank Centre, London
Diane Arbus: In the beginning

13

February – 

6

May

2019

Opening 13 February 2019, Hayward Gallery will present diane arbus: in the beginning, including nearly 100 photographs that redefine the achievement of one of the most prominent and influential artists of the 20th century.

The exhibition will take an in-depth look at the formative first half of Diane Arbus' career, from 1956 to 1962, when the American master developed the direct, psychologically acute style for which she later became so widely celebrated.

Presented across the upper floor of the Hayward Gallery, this solo show includes some fifty photographs which have never been shown in Europe, all vintage prints from the Diane Arbus Archive at The Metropolitan Museum of Art, New York.

www​.south​bank​cen​tre​.co​.uk/​v​e​n​u​e​s​/​h​a​y​w​a​r​d​-​g​a​llery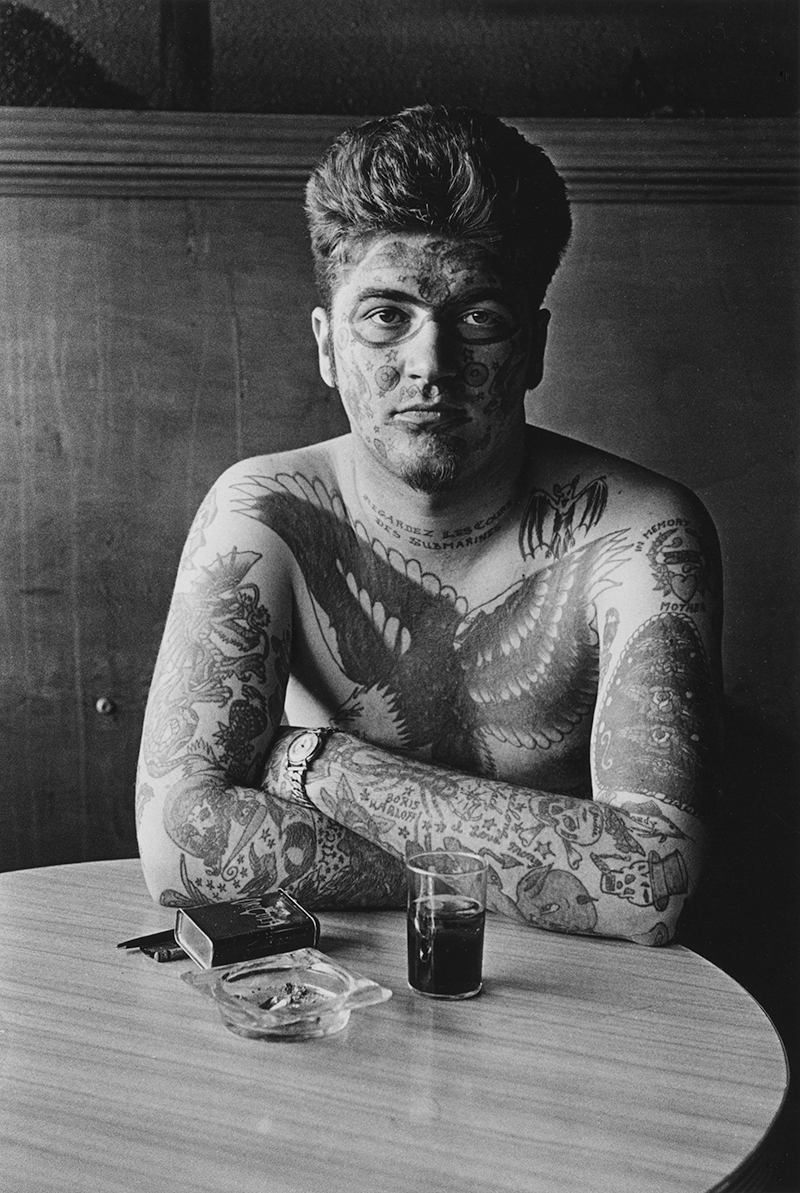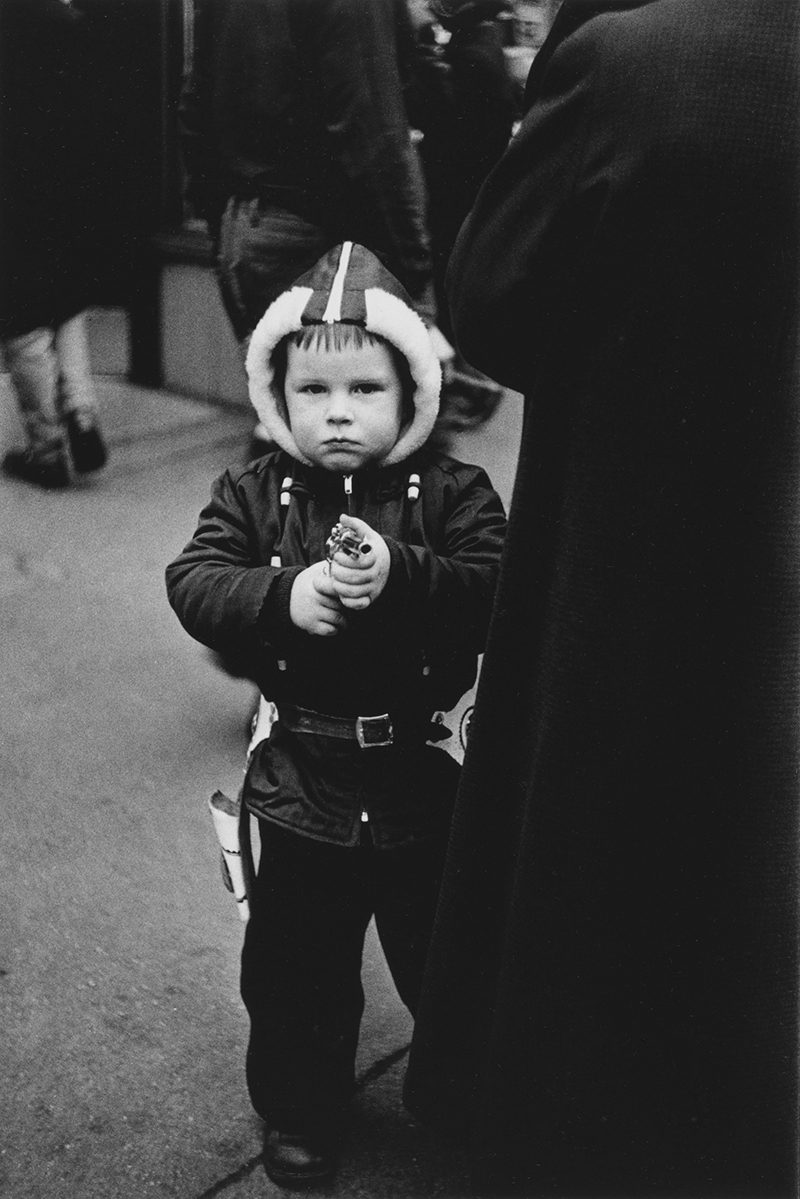 Images:
Jack Dracula at a bar, New London, Conn. 1961
Kid in a hooded jacket aiming a gun, N.Y.C. 1957
Both images: Courtesy The Metropolitan Museum of Art, New York. Copyright © The Estate of Diane Arbus, LLC. All Rights Reserved.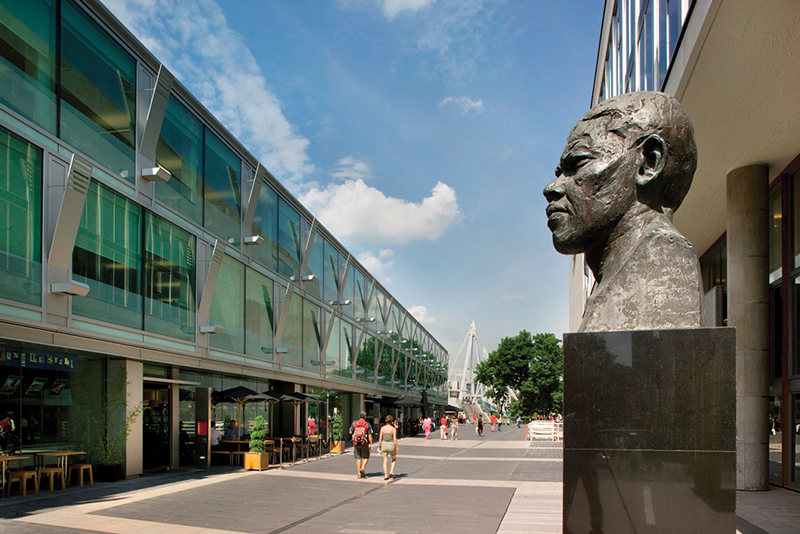 Festival Terrace. Copyright © Morley von Sternberg
Detail of Sixty Minute Spectrum (2017) by David Batchelor on display at Hayward Gallery.
© Morley Von Sternberg
Preston Park Museum
&

Grounds, Stockton-on-Tees North Yorkshire
Behind the Seams
Until

3

March

2019

Behind the Seams presents an exclusive handpicked collection of costumes from some of the large and small screen's best known and most loved productions.

The exhibition also provides a glimpse into the world of costume design and explores the story behind Angels Costumes, the world's longest established and largest professional costume house.

Visitors can view 35 costumes up close, some of which are the originals worn by the stars and others are exact replicas of the original designs. Hollywood and TV blockbusters featured include Dr Who, Game of Thrones, Peaky Blinders, The Crown, Bohemian Rhapsody, Downton Abbey, Poldark, Disney's The Nutcracker and the Four Realms, Disney's Beauty and the Beast, Shakespeare in Love, Memoirs of a Geisha, Cleopatra and Titanic.

Exhibition highlights include:
• Stunning Coronation dress worn by Claire Foy in the TV series The Crown
• Memorable outfits from Only Fools and Horses

Costumes worn by:
Aidan Turner in Poldark , Harrison Ford in Indiana Jones , Tom Baker in Dr Who , Batman and Robin
www​.pre​ston​park​mu​se​um​.co​.uk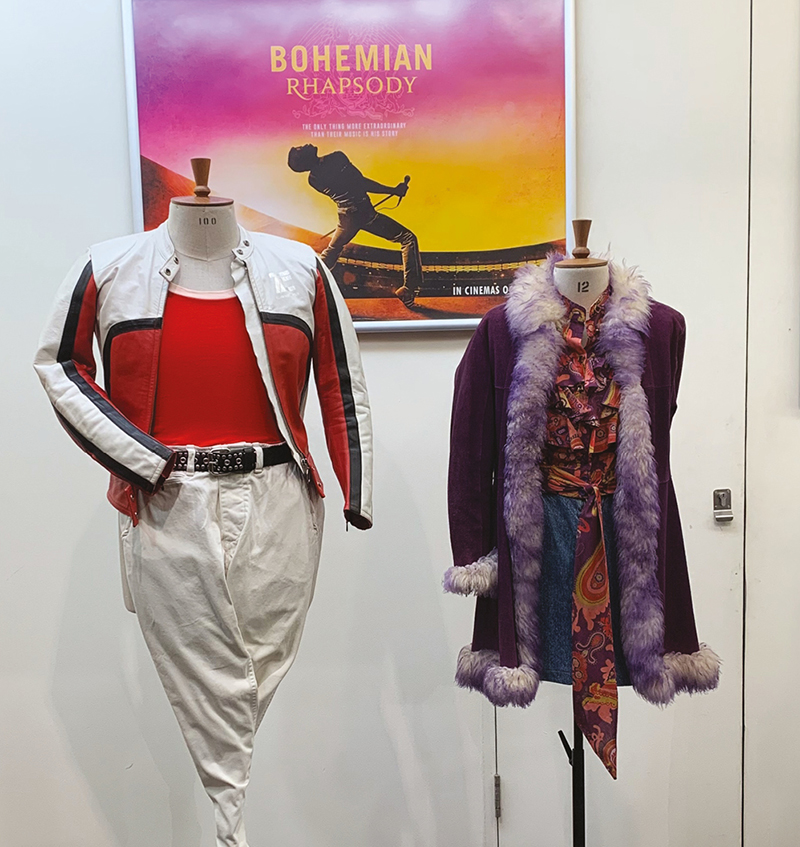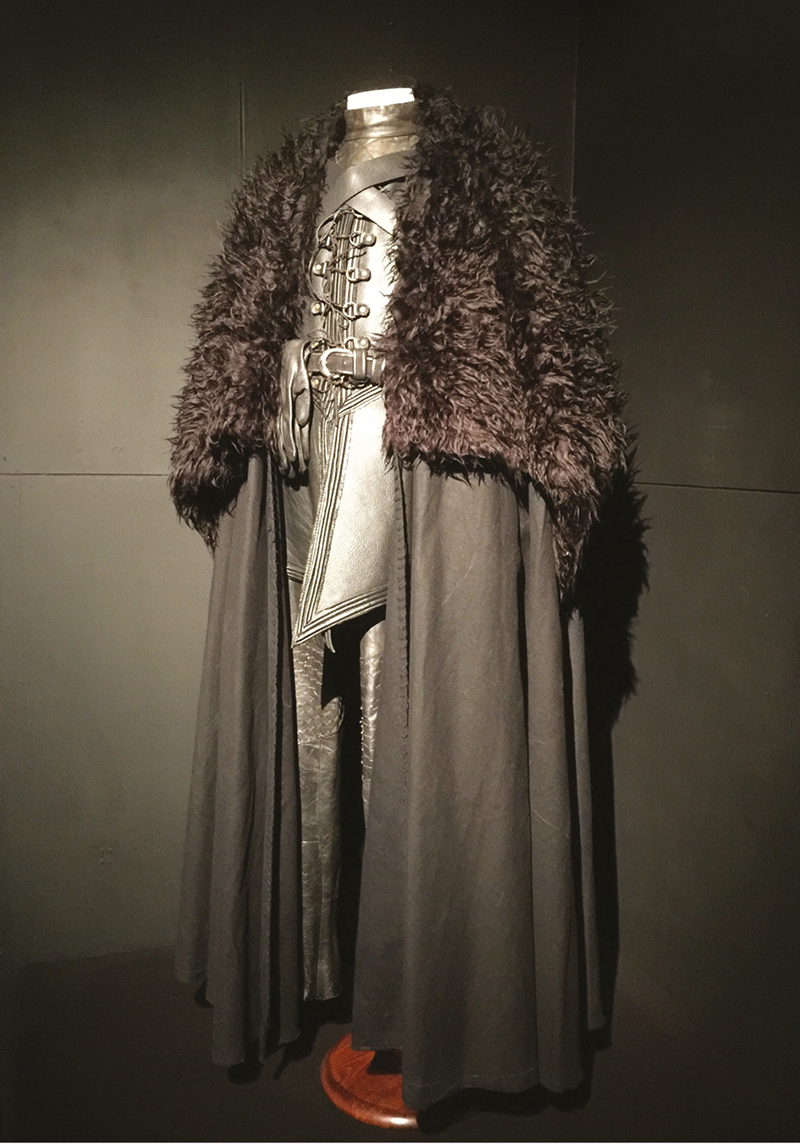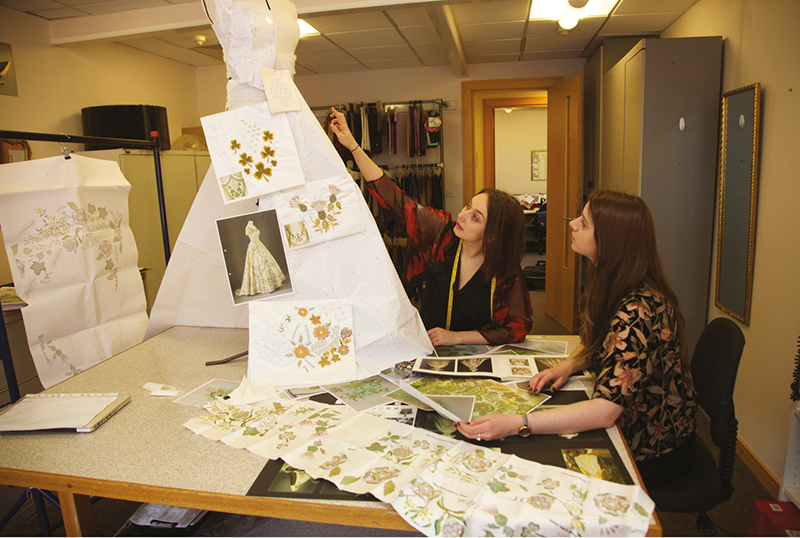 Images:
Some of the iconic costumes on display at Behind the Seams exhibition courtesy of Preston Park Museum & Grounds.
Fashion Museum, Bath Somerset
Royal Women: Alexandra, Mary, Elizabeth, Margaret: public life, personal style
Until

28

April

2019
Royal Women is a ​'family tree' exhibition looking at the clothes worn by successive generations of women in the Royal Family – Queen Alexandra, Queen Mary, Queen Elizabeth The Queen Mother, and Princess Margaret.
The exhibition examines their sartorial lives, looking at each woman's unique style, the role they played within the monarchy and how that was reflected in their choice of dress.
Speaking about the Fashion Museum and exhibition, exhibition curator, Elly Summers, explains: ​"The Fashion Museum is one of the world's great museum collections of historical fashionable dress and we are immensely fortunate that amongst its treasures it includes dress belonging to members of the Royal Family; we are equally fortunate in the loan of key pieces from the Royal Collection.
Exhibition highlights include:
• Wedding dress belonging to Alexandra, Princess of Wales (1863) On loan from the Royal Collection, the wedding dress is made of silk moiré and silver thread bodice and skirt. The bodice is trimmed with a deep frill of Honiton bobbin lace with a design of cornucopias, roses, shamrocks and thistles. The dress was re-modelled after the wedding to become an evening dress and part of the wedding trousseau.
• Dress and cape of gold lamé and turquoise cut velvet belonging to Queen Mary (1947) Made by Hartnell and worn by Queen Mary to the wedding of Princess Elizabeth and Lieutenant Philip Mountbatten RN at Wesminster Abbey in 1947. This historic commission for Hartnell included not only designing the wedding dress for the Princess, but also the dresses for her eight bridesmaids and members of her family.
• Grey silk satin ball gown worn by Queen Elizabeth The Queen Mother (1954) On long-term loan from the Royal Collection, the dress was made by Hartnell and worn to a dinner for educational charity the English Speaking Union in New York on 3 November 1954. Hartnell gowns were hugely labour intensive – at this time he employed 400 staff, from cutters and seamstresses to embroiderers.
• Christian Dior ​'Rose Pompon' strapless cream silk chiffon day dress worn by Princess Margaret (1952) The Princess wore this dress from Dior's ​'Rose Pompon' collection to Royal Ascot.
• Christian Dior strapless black lace evening dress worn by Princess Margaret (1953) Worn to a performance of Guys and Dolls at the London Coliseum on 23 July 1953, which Princess Margaret attended along with her sister The Queen and Prince Philip.
www​.fash​ion​mu​se​um​.co​.uk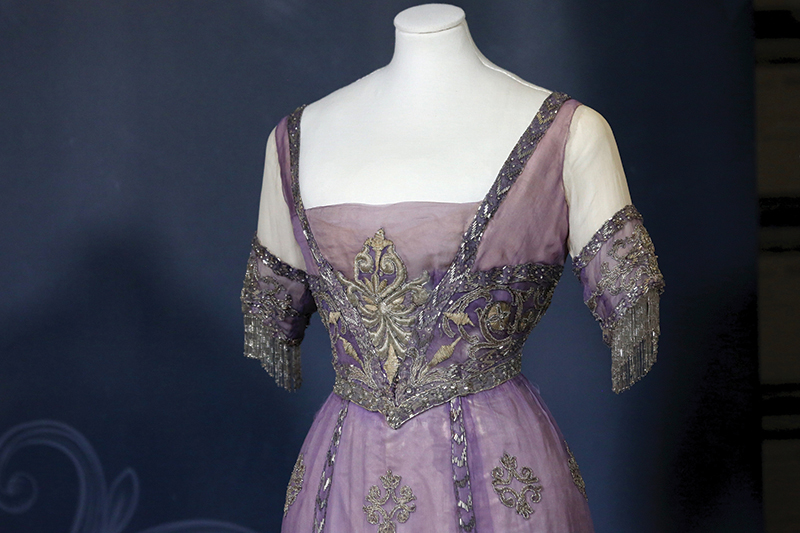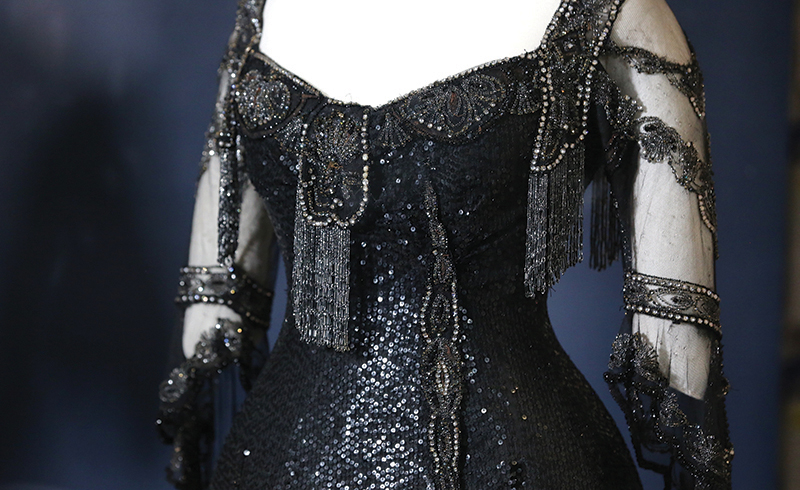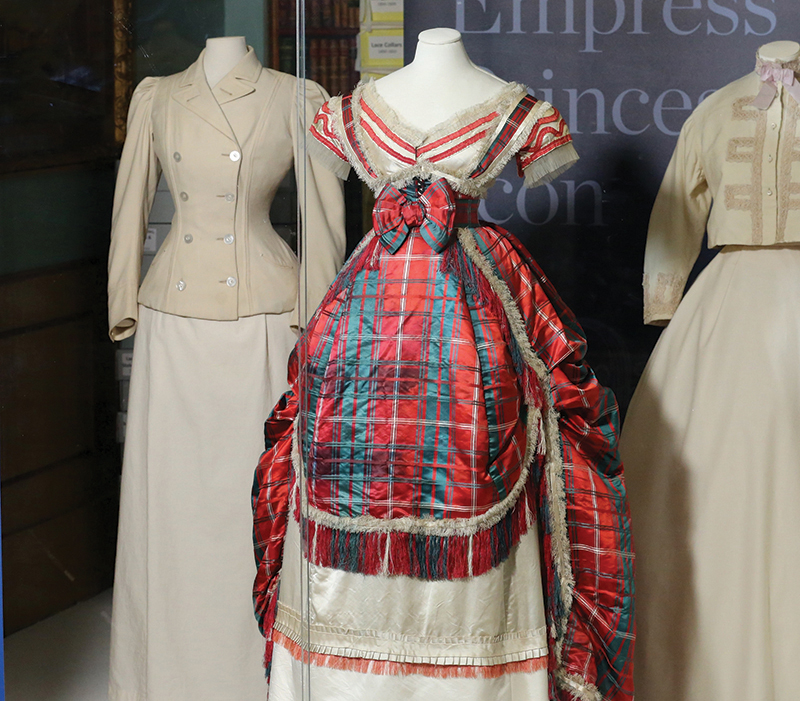 Images:
All images courtesy of Fashion Museum, Bath
Scarborough Museum, Scarborough North Yorkshire
Ancient Seas of the Yorkshire Coast
Until
19

July

2020

Ancient Seas of the Yorkshire coast is on display at the Rotunda Museum, part of Scarborough Museum. A story through time from Whitby to Flamborough Head, this exhibition dives into Yorkshire's ancient seas and brings visitors face to face with a range of prehistoric creatures. Displays cover almost 360 million years of history; from the Carboniferous period until the end of the last Ice Age 11,700 years ago.

Discover what terrifying creatures once hunted their prey in Yorkshire waters and much more…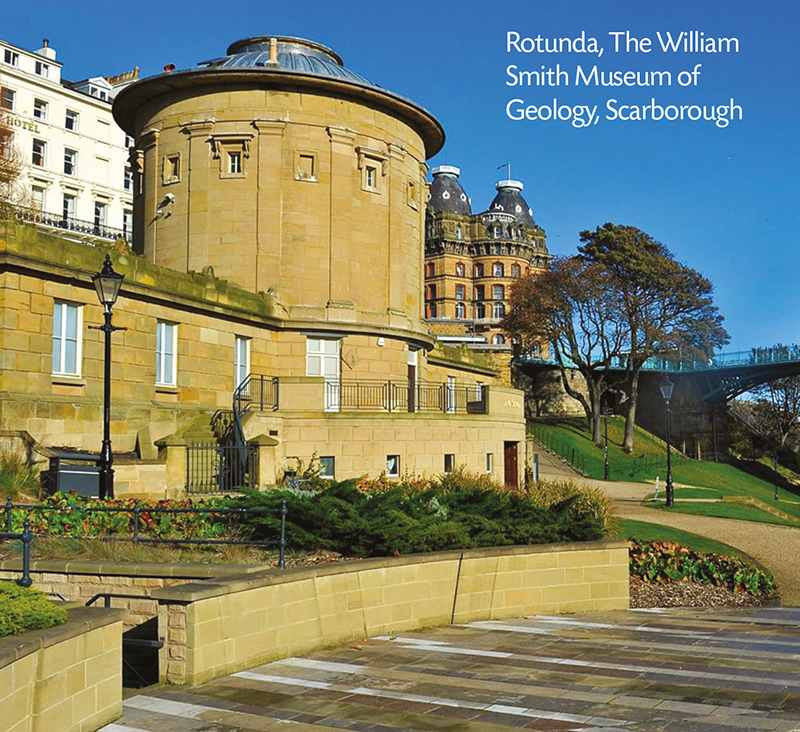 Exhibition highlights include:
• Fascinating collections of fossils
• Specially commissioned reconstructions of what marine life was like millions of years ago.
www​.scar​bor​ough​mu​se​um​strust​.com