Articulate – July

2017
Following on from last months article, where we explored the question of what motivates people not to just look at art but to actually buy it, for this months edition we speak to the featured artist Simone Riley about her reasons and what motivates her to make art.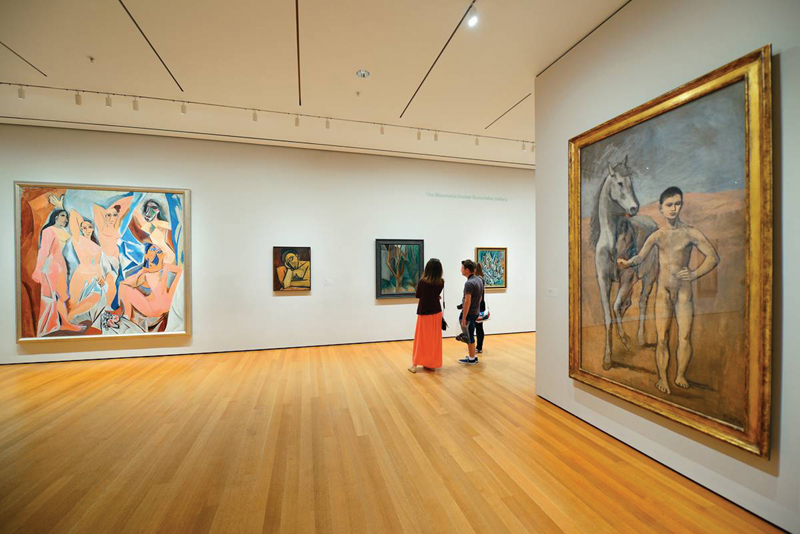 As with buying art, people create art for different reasons. For some it is all about the method; the process and skill required to depict reality, or their interpretation of reality, in an alternative dimension. For others it is about validation – to be recognized as being talented in their chosen field of expertise; because they have something significant to say that they cannot express in words or simply for relaxation and pleasure.
Whatever the reason however, most art requires a level of emotional engagement from the artist to give it life and most often the underlying motivation revolves around aspects of life and meaning; How we fit and function within the world and how we make sense of it.
Pablo Picasso (1881−1973) for example, was always eager to place himself in history, and some of his greatest works, such as Les Demoiselles d'Avignon (1907), refer to a wealth of past precedents – even while overturning them. Les Demoiselles d'Avignon (1907) – The Brothel on Avignon street – depicts five nude female figures working in a brothel. The emotion displayed in this work is the psychological trauma being exacted as a consequence of the awareness of dependence for survival on physical attributes. Les Demoiselles d'Avignon (1907) was acquired by MoMA in New York, through the Lillie P. Bliss Bequest in 1937.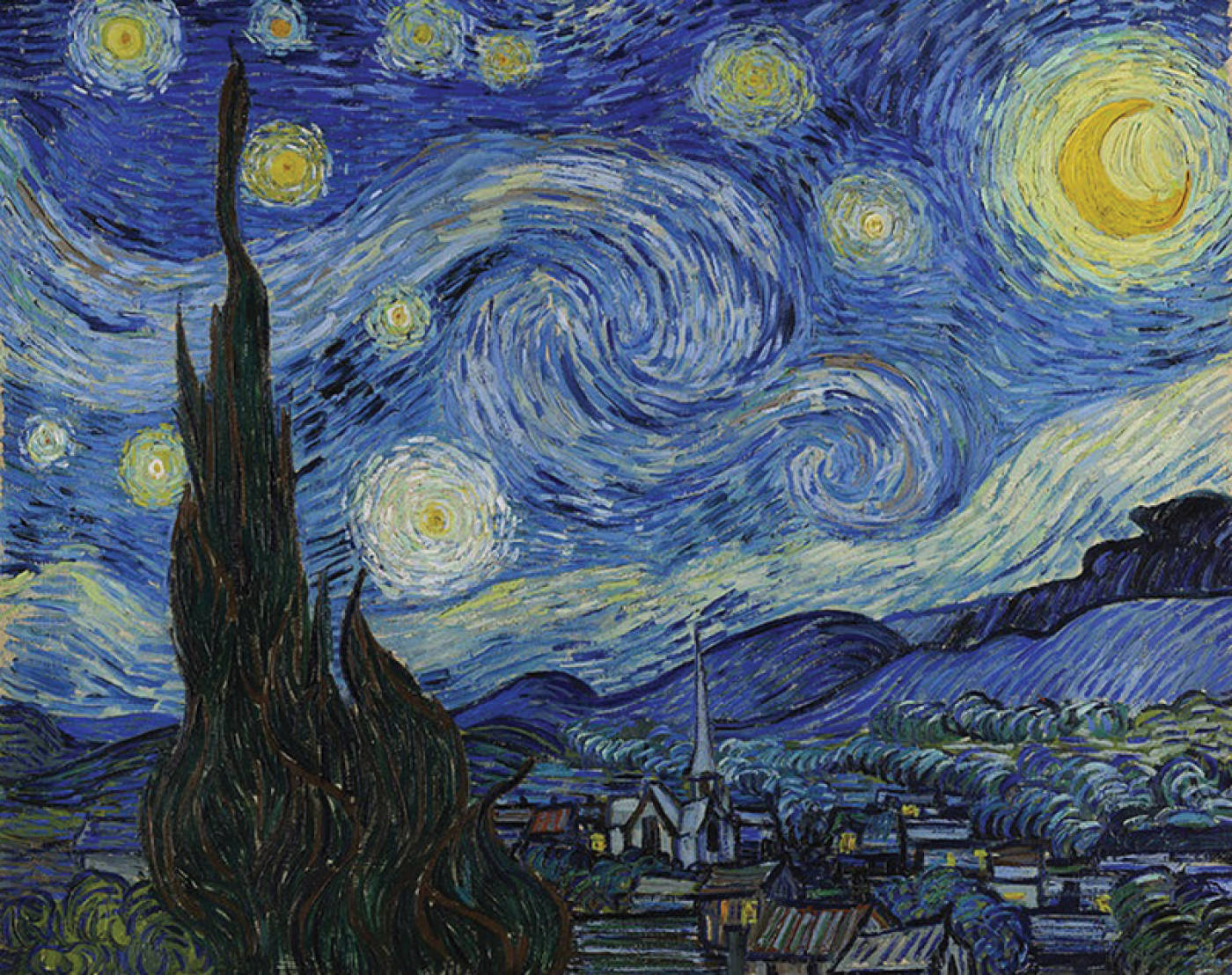 The mentally unstable and tortured artist Vincent Van Gogh on the other hand, always strove to articulate his own emotional and spiritual state through his paintings. Despite now being considered iconic, Van Gogh only actually sold one of his paintings during his lifetime. Most consider Starry Night to be the pinnacle of his achievements, painted as it was from memory not real life during his stay at the asylum of Saint-Paul-de-Mausole near Saint-Rémy-de-Provence. Starry Night (1889) is one of the most recognized images in the western world and was also acquired by MoMA in New York, through the Lillie P. Bliss Bequest in 1941.
Speaking to artist Simone Riley about her reasons and motivation, she says ​"Who I am as an artist today very much reflects both of my parents and their individual creative endeavours whilst I was growing up.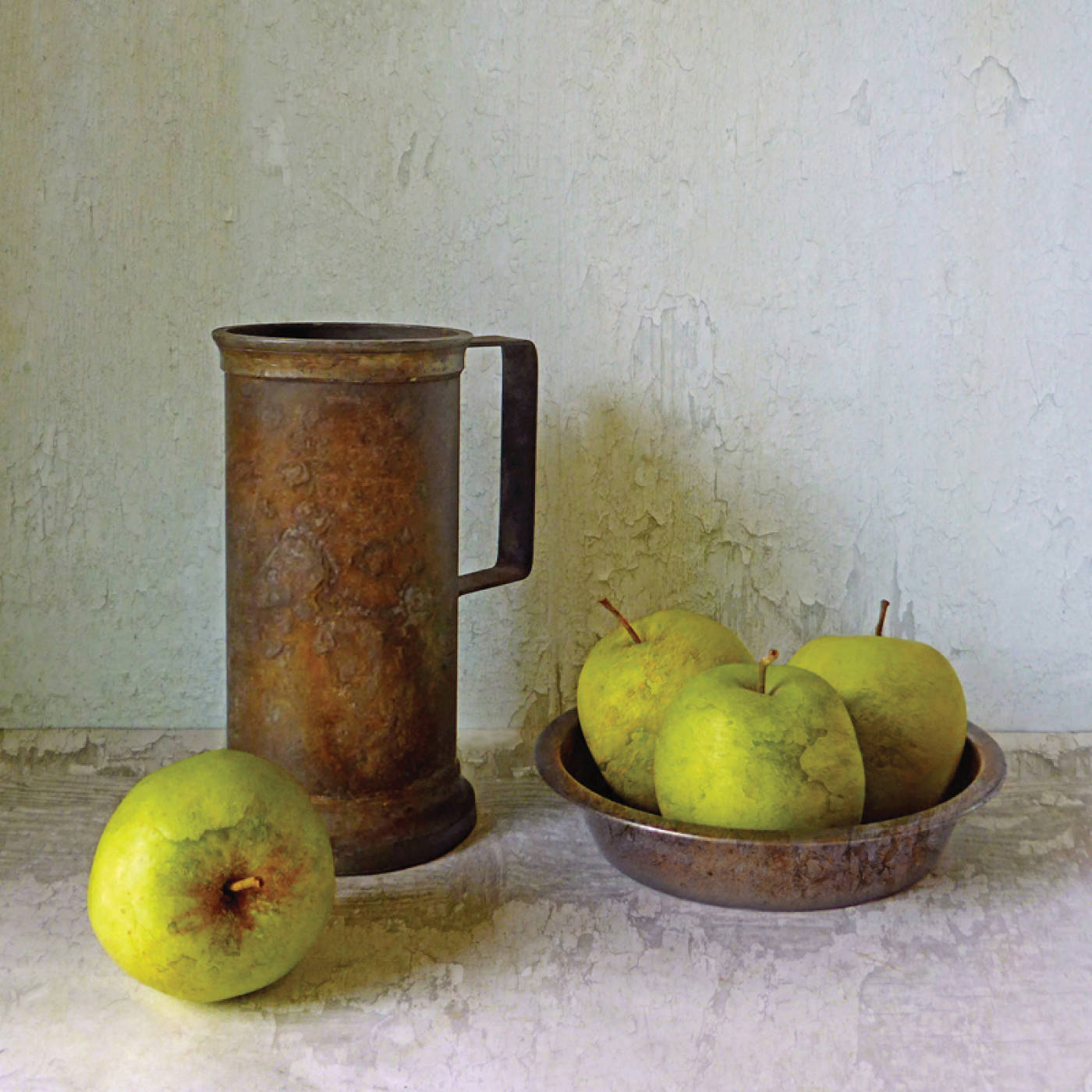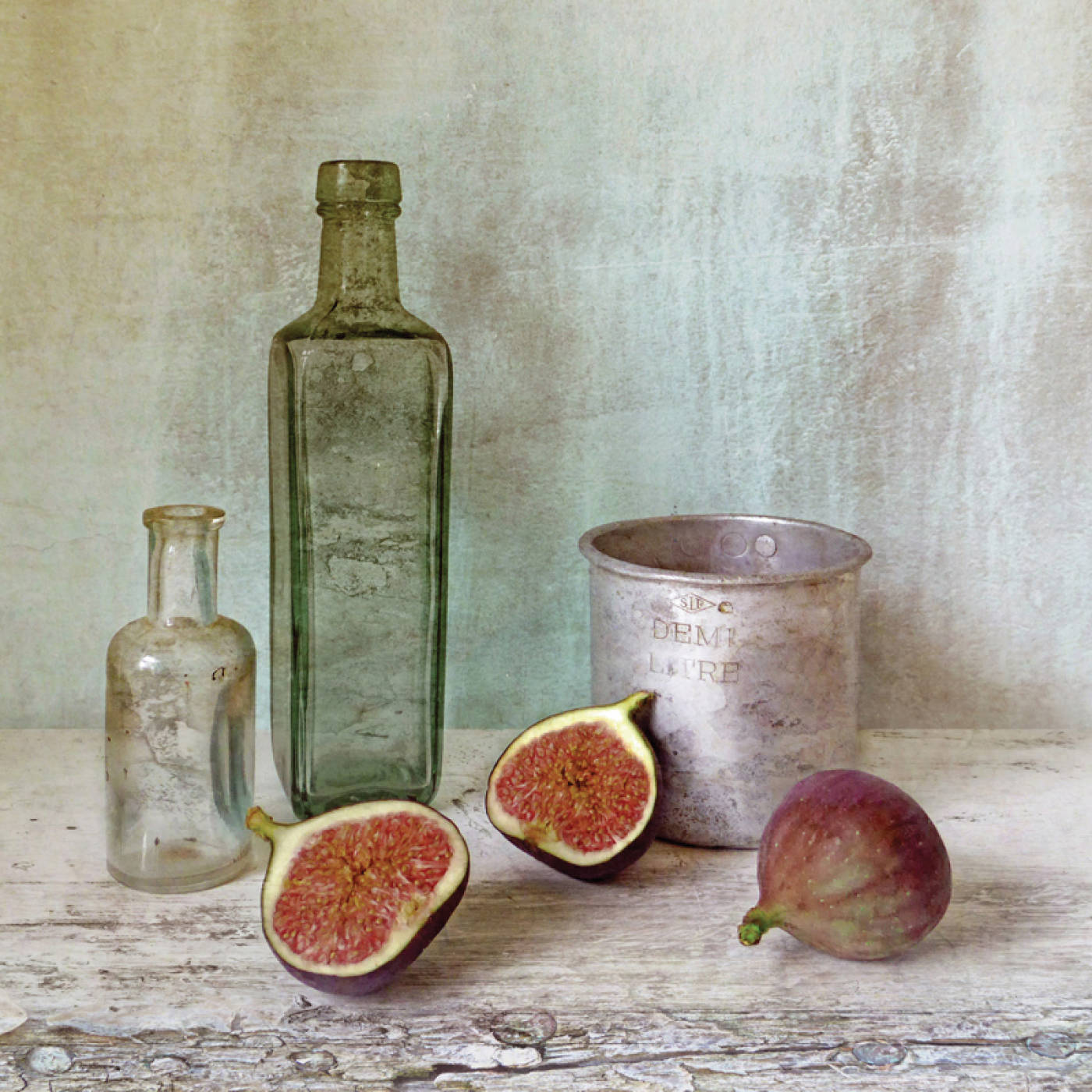 My mother was a painter and full on creative. She encouraged all and any creative endeavour from papier-mâché to oil painting. My dad was also a keen amateur photographer and I spent a lot of my free time with him pursuing his hobby.
I had a classic art college education but I studied graphic design as opposed to fine art as my father was concerned at that time that I wouldn't be able to earn a living as a fine artist and was adamant I should do something more vocational.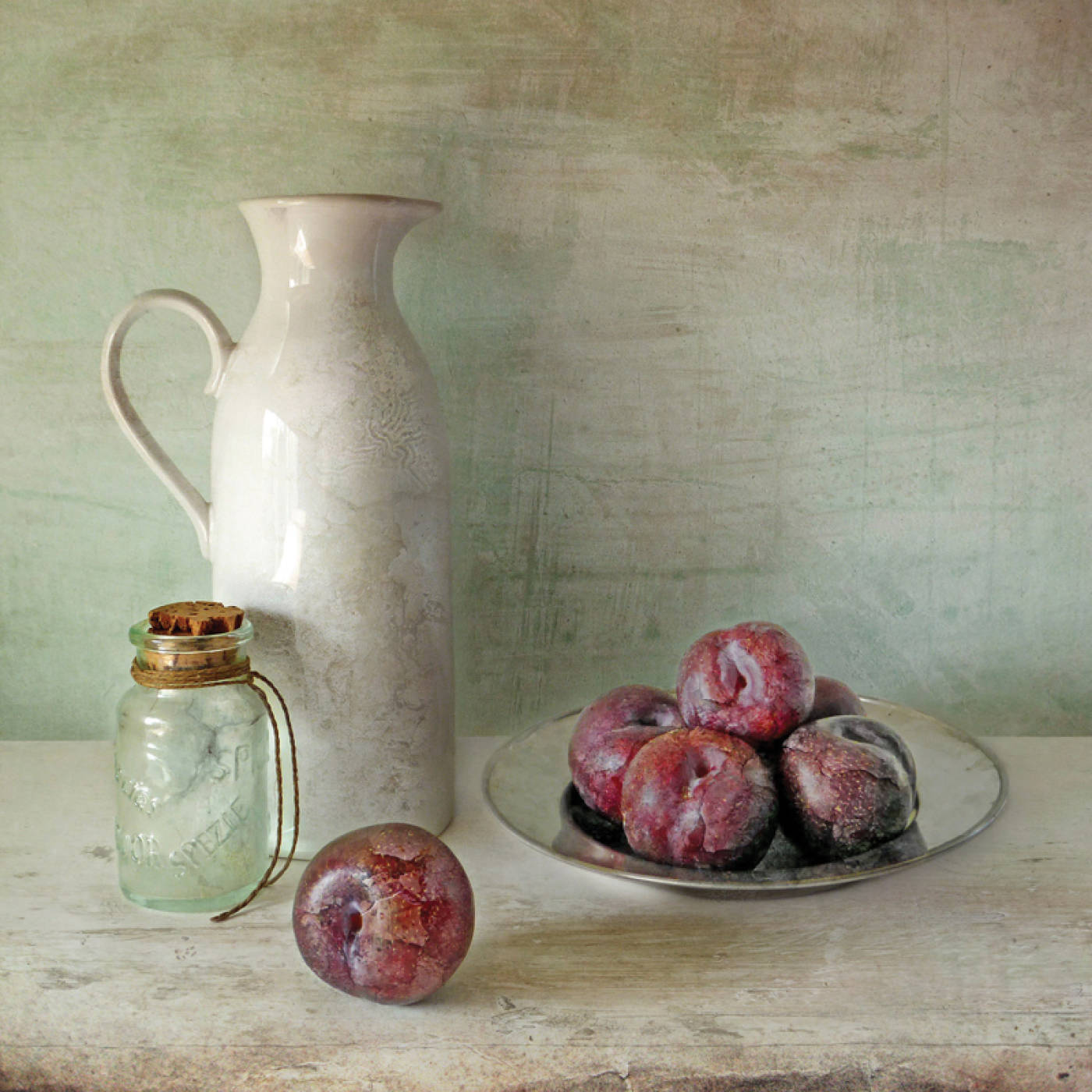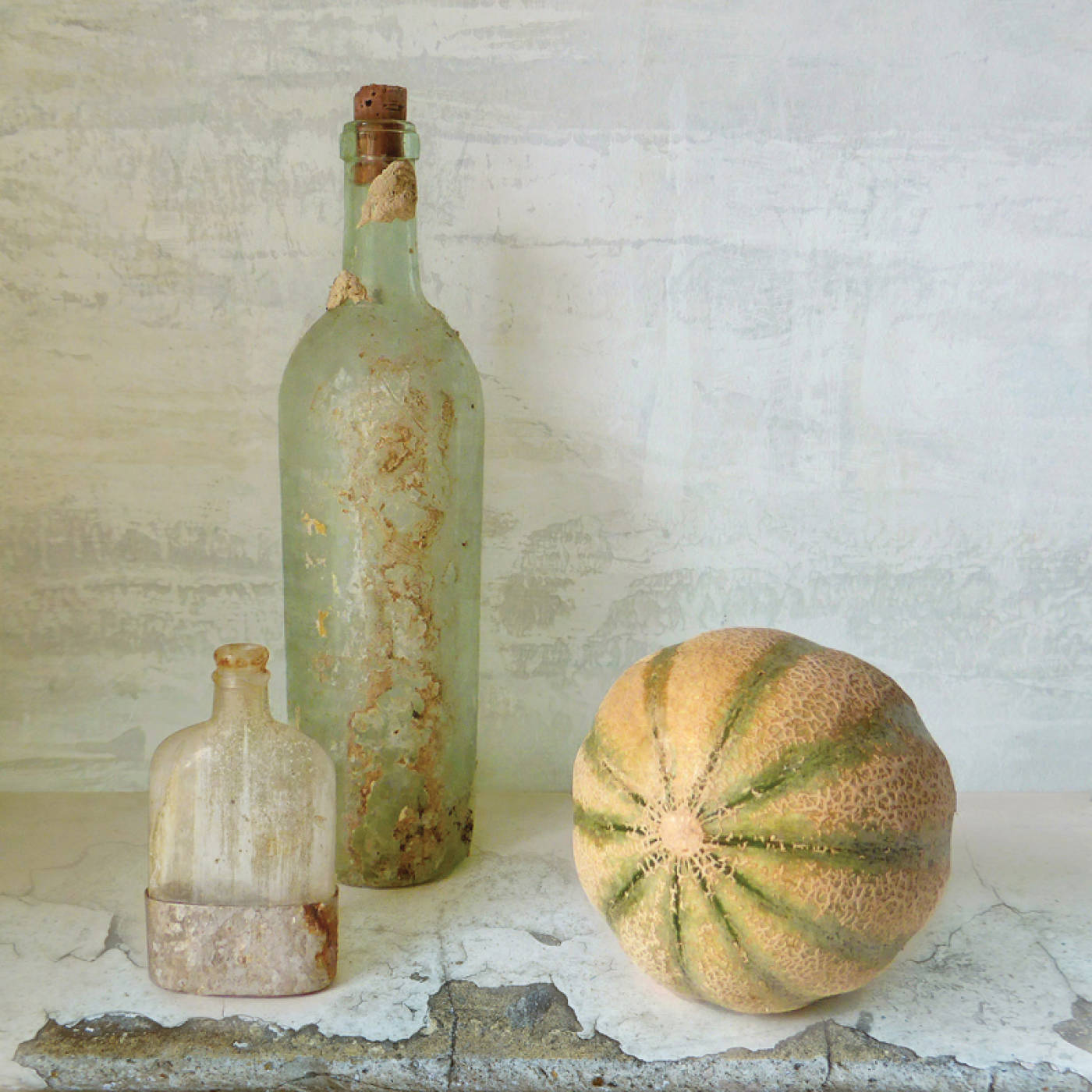 After Art College I worked in graphic design in London, but I found it very un-stimulating and commercial, so I left and took a job restoring chandeliers and antique glass, which included glass painting and gilding. The company I worked for held a Royal Warrant and also undertook work for many prominent middle-east families.
I went back to Art College in my 30's to complete a degree specialising in 3D, with the intention of changing career direction but post completion I was drawn once again to restoration, and became involved in a big project undertaken at the V&A, followed by painting and gilding work for a London based restoration company contracted to Sotheby's.
I also worked as a freelance calligrapher for quite a few years, taking on my mum's calligraphy clients after she died, most of which were London based Royal Institutions, Societies and Medical Colleges.
When my dad also subsequently died I decided the time was right to make a complete change and focus on making my own artwork, as opposed to restoring and repairing the work of others.
I had embraced photoshop and digital photography, working with layers and overlays prior to my dads death but I still held the pre-conception that this was not real art, so I started painting watercolours, with the purpose of approaching galleries. My watercolour paintings were accepted by Chalk Gallery Lewes, and subsequently I was able to introduce my digital artworks, which were really well received. This was really pleasing as this is where I feel I truly display my own self and my own unique voice as an artist.
I realise people are drawn to the subject matter of my photomontage images because the familiar everyday objects resonate with them emotionally, but for me that is not what my art is all about, that is just the vehicle. For me it is about reflecting on the past and historical works such as the ​'old masters' and reinterpreting and depicting them in my own new and very modern way.
Taking an original photograph and building up overlays, using multiple photographed textures from my own extensive collection, I create new unique images. Colour overlays/ alterations are also applied to all or just parts of the image. The finished artwork is therefore an amalgamation of many different layers, each with different effects applied, superimposed over the original image, with varying levels of translucency. Although these are digital works, all the images used are always my own, to ensure that each finished work is a totally ​'one-off' original piece."
Simone Riley's work is currently available to view and buy at WING Art Gallery, High Street, Wadhurst as part of the ​"Country Life" exhibition and at Chalk Gallery, North Street, Lewes, where Simone is a Director and current chair.
www​.wingart​gallery​.com
www​.chalk​gallerylewes​.co​.uk
Simone is happy to work to commission.
simoneriley22@​gmail.​com
www​.simoner​i​ley​.co​.uk
If you are interested in buying original art, a personalised art advisory service gives you access to your own expert curator, free of charge. For further details please email: Lesley@​pureartsgroup.​co.​uk