Articulate – June

2016
Colours, like features, follow the changes of the emotions. – Pablo Picasso
For this summer edition we are going to immerse ourselves in colour!
Colour is an emotive and intrinsic element of all our lives. It forms a vital link in both our verbal and non-verbal communication. We use colour to describe our moods, for example people are described as green with envy or red with rage. We use colour to describe the world around us. A grey day for example implies depressing. Colour symbolism is embedded in our culture. We have traffic lights of red and green, indicating when we can stop and go. We have blue for boys and pink for girls and we have colours to denote political persuasions, religious ceremonies, traditions and festivities. Red and green for instance are commonly associated with Christmas; orange and black with Halloween.
Colour is actually light of different wavelengths and frequencies. Each colour has its own properties with its own wavelength and frequency. The visible colour spectrum is made up of seven main colours: violet, indigo, blue, green, yellow, orange and red. Our eyes can only detect three of these colours, which we call primary colours; red, blue and green. Our brains do the rest of the work, mixing these colours together to produce all the other colours we can see. Although white is often referred to as a colour, it is generally not included in the scientific spectrum as it is in fact made up of all the colours. Isaac Newton proved that white light is indeed made up of colours when he passed natural sunlight through a glass prism, resulting in a rainbow being projected onto a surface.
If you are Interested in all things colour: The Colour Group, founded in 1940, is an interdisciplinary society that draws together people interested in all aspects of colour – its perception, measurement, reproduction and artistic expression – www​.colour​.org​.uk. They are part of the International colour association – www​.aic​-col​or​.org
The artists featured in the Artist Focus section this month all have an intimate relationship with colour. Philip works with the colours of the season, whereas Richard explores the suggestive nature of colour, through layering and abstract form. Mike Tann works with bright primary colours to create his striking and amusing canvas.
Both Mike Tann and Philip Richardson will be exhibiting in SENSATION at Wing Gallery, Wadhurst 16 June – 16 July 2016.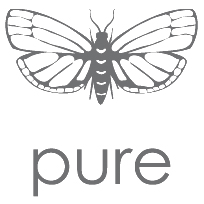 PURE

Arts Group membership applications are Now Open
To apply please visit the website www​.purearts​group​.co​.uk
PURE Arts Group presents a regular programme of networking, mentoring and exhibition opportunities. Join us for a year of membership and the opportunity to be selected for our annual showcase exhibition, which takes place in October at the historic PowderMills Hotel, Battle, in conjunction with the Battle International Arts & Music Festival.
Membership applications close midnight 3 July 2016.
Facebook/Twitter: Pure arts group
E: info@​pureartsgroup.​co.​uk
Artists in Focus
Richard Heys
Richard was born and raised in West Yorkshire on a farm nestled in Chew Valley.
"…a valley of waterways and reservoirs over looked by the moors and grit stone crags of the Peak District. These rock strewn hillsides, rivers and springs became my rocky guardians and enlivened the landscape of my childhood and have remained in my inner life ever since. The potentiality of nature to suggest censure or succour informs my artistic practise to this day".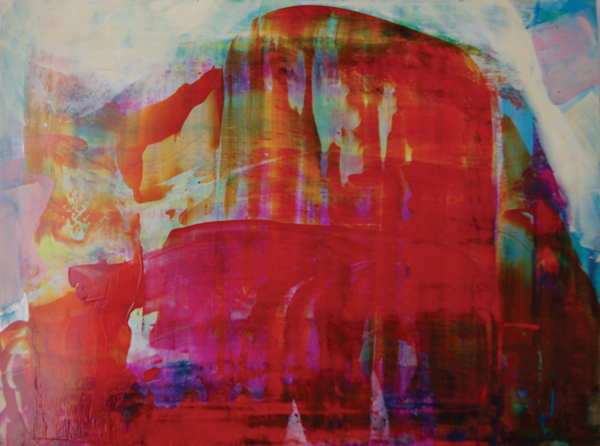 Richard works primarily as a painter and sculptor. His drawing and painting explore the suggestive nature of colour and form and the substance of paint and ground.
"For me painting has a hidden potential. As a search for meaning and authenticity, it becomes an essential expression of individuality and spirit. Each artwork is a statement arrived at through a long process accomplished by means of opaque and transparent layering. Absences and removals build tensions and a wealth of texture and meaning as one state supersedes another. The finished piece offers a new vantage point, a new ​"countenance" in the world, unique and radiant".
Richard will be participating in South East Open Studios throughout June. The opening times and dates for his studio can found on the website
www​.seos​-art​.org/​r​i​c​h​a​r​d​-heys
www​.richardian​heys​.co​.uk
Philip Richardson
Educated at St George's, Harpenden, Philip attributes much of his motivation for making art to his great art teacher ​"who set me on my way, he taught me to start exploring the intellectual elements in painting". Following a formal art training, Philip moved to Italy in 1997 in order to paint full time and learn about light and colour. In 1997 he moved to Northern Spain to work from a different landscape and subsequently to Catalonia. He is currently living and working in Southern France.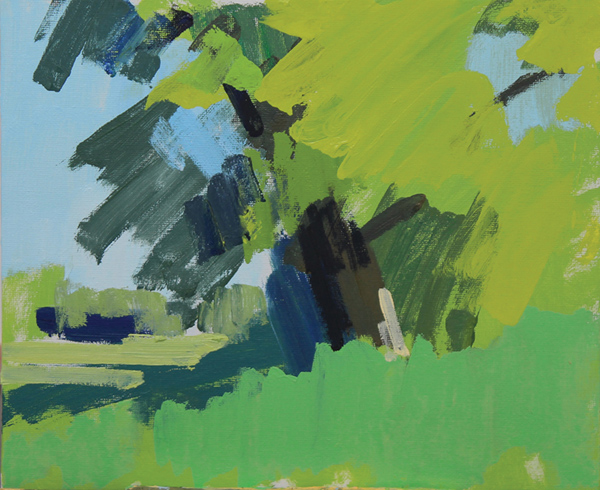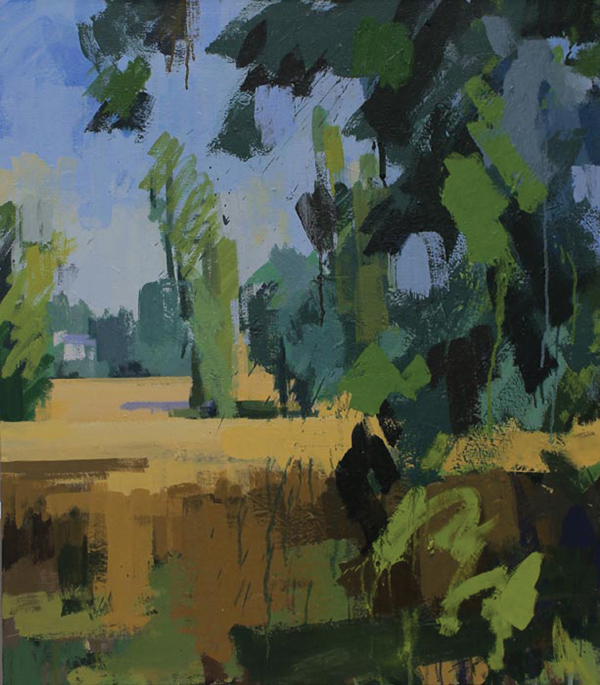 Philip says of his work:"Every paint-mark I put down is concerned with its effect on, and effect from, the other marks already within the canvas rectangle; I make little attempt at making these marks the building-blocks of a recognisable image, yet to my constant surprise the image appears by itself over time. Observation is the source material for the marks I put down, but I choose tone, colour, and dynamic in my observation rather than detail. This I am sure is closer to how we perceive actuality.
The magical yin-yang tension between the abstract construction of coloured marks and the image for me is one of the most important elements in painting, yet the hardest to convincingly achieve without one eclipsing the other."
www​.philip​-richard​son​.com
Mike Tann
Mike was born and raised in the South of England and has a technical background as an engineer. He has always been interested in art but until recently, only on a part time basis. Now retired, Mike works full time on his art practice, painting and also making assemblages, compendiums and automatons.
​"The 3D work I produce requires a certain amount of engineering, which carries my past career into my current artwork. With regards to painting, I use acrylics because of the bold colours that are available and the initial impact that this can give".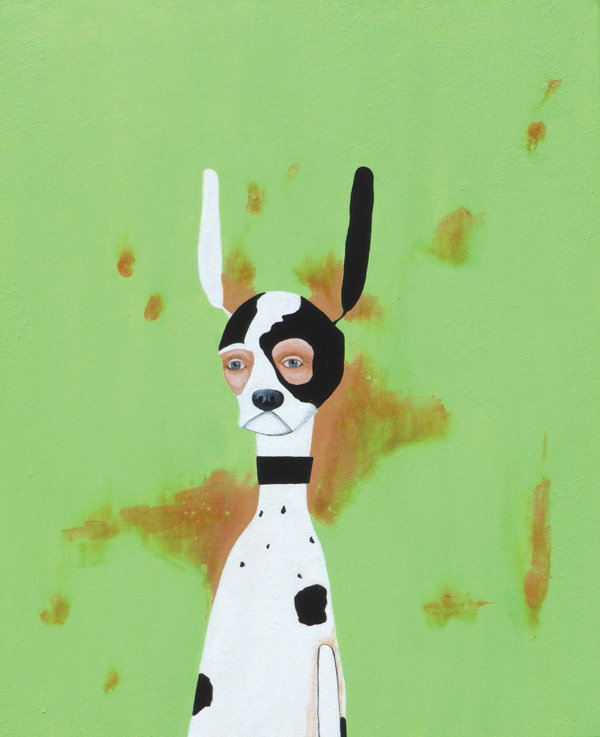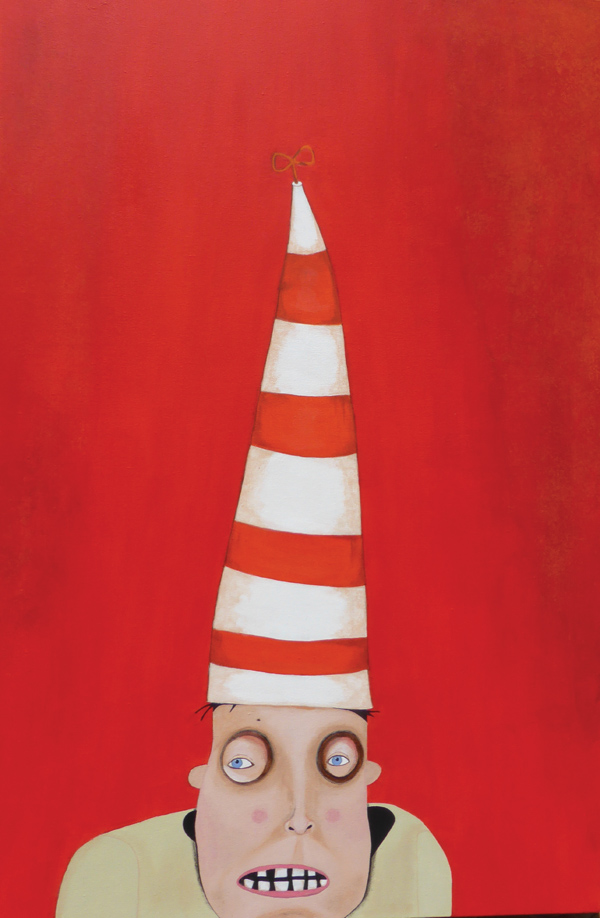 Mikes paintings, assemblages, compendiums, and automatons are all created in a quirky and sometimes spooky way! Humour and primary colours are key features.
"I like to put the viewer off balance and let them create their own story around the work. If I can do that I think that I have achieved my goal".
www​.mike​tann​.com