Your home should tell the story of who you are and be a collection of what you love – Nate Berkus
When should I hire an Interior designer?
Now the clocks have moved forward, many us will be thinking about spring-cleaning and considering potential building upgrades, redecoration and maybe even the purchase of some new furniture and soft furnishings. I myself have been considering this over the last month or so and became quite confused as to which professionals I should turn to when it comes to the various individual design and decoration elements.

To unpick this conundrum for me, I turned to specialist Interior designer Vincent Matthews for some advice and guidance:

"In the UK, the media and public often confuse the roles of interior designers and interior decorators – two distinctly different professions. The National Council For Interior Design Qualification describes the difference as follows:

'Many people use the terms ​"interior design" and ​"interior decorating" interchangeably, but these professions differ in critical ways. Interior design is the art and science of understanding people's behaviour to create functional spaces within a building. Decoration is the furnishing or adorning of a space with fashionable or beautiful things.'

In short, interior designers may also decorate, but decorators rarely design.

Interior designers devise creative and technically based solutions within a structure that are functional, attractive and beneficial to the occupants' quality of life and culture. The designs they create respond to and compliment the building shell and acknowledge the physical location and social context of the project. The interior design process follows a systematic and coordinated methodology — including research, analysis and integration of knowledge into the creative process — ​"to satisfy the needs and resources of the client". Interior designers must also adhere to a code of practice and regulatory requirements, encouraging the principles of environmental sustainability.

The website qprac​tice​.com explains the interior design process as follows:

​

'

Interior designers apply creative and technical solutions within a structure that are functional, attractive and beneficial to the occupants' quality of life and culture.'

Being an interior designer also involves a considerable degree of personal interaction and deep psychological understanding of the clients needs, aspirations and dreams as well as their financial capacity.

​

'

Interior design can be deeply introspective and personalised to a client's every need.'

A key difference between interior designers and Interior decorators is their formal qualifications. An Interior designer is usually professionally qualified with a minimum of a 3‑year degree or diploma equivalent. Interior decorators are usually self-taught and can practice without any formal qualifications. Some do study on short diploma courses but most top interior decorators will have worked with an experienced senior interior decorator in a company, as an assistant or equivalent and learnt their skills that way, serving a sort of apprenticeship.

Another profession that can sometimes be confused with an interior designer is a draftsman. An interior designer will work out and draw up their own uniquely conceived designs, with an artistic eye for scale, proportion and style of the spaces, whereas a draftsman is largely a technician, who would draw up and detail someone else's design."

So, the key difference between the two professions appears to me to be uniqueness?
​"Yes, Interior decoration is largely about taste and décor; selecting from pre existing products and designs and/or mass produced, ready made items; furnishings, antiques, carpets, curtains, wallpapers and accessories etc. Often working closely with the client as well as an interior designer and/or RIBA qualified architect, the interior decorator will create mood boards featuring colour, texture, furniture items and accessories for the client to respond to and select from.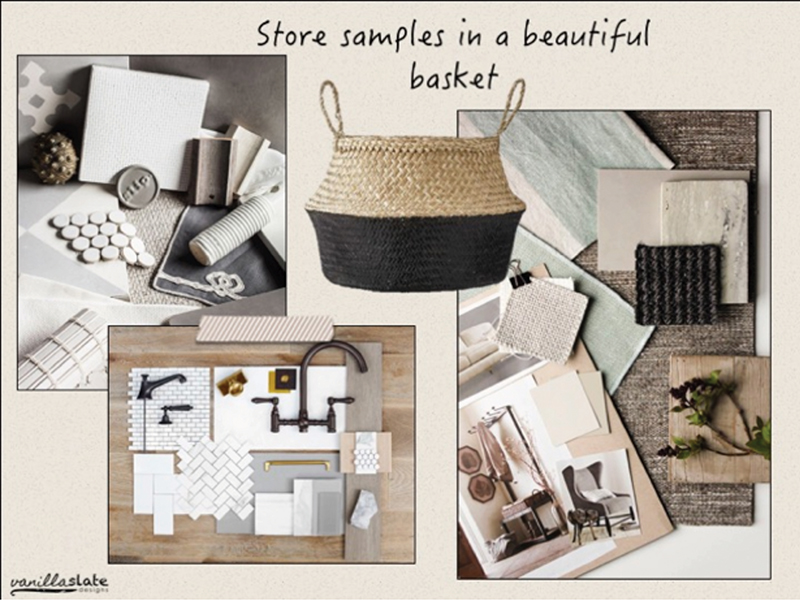 Example Mood Boards:
Interior design is about bespoke, unique and customised design, for interior and exterior fixtures and fittings such as windows, doors, shutters, cornices and mouldings and interior furniture, such as cabinetry and tables. The designer may use pre existing designs as a starting or reference point but all completed designs will be unique and bespoke to the client.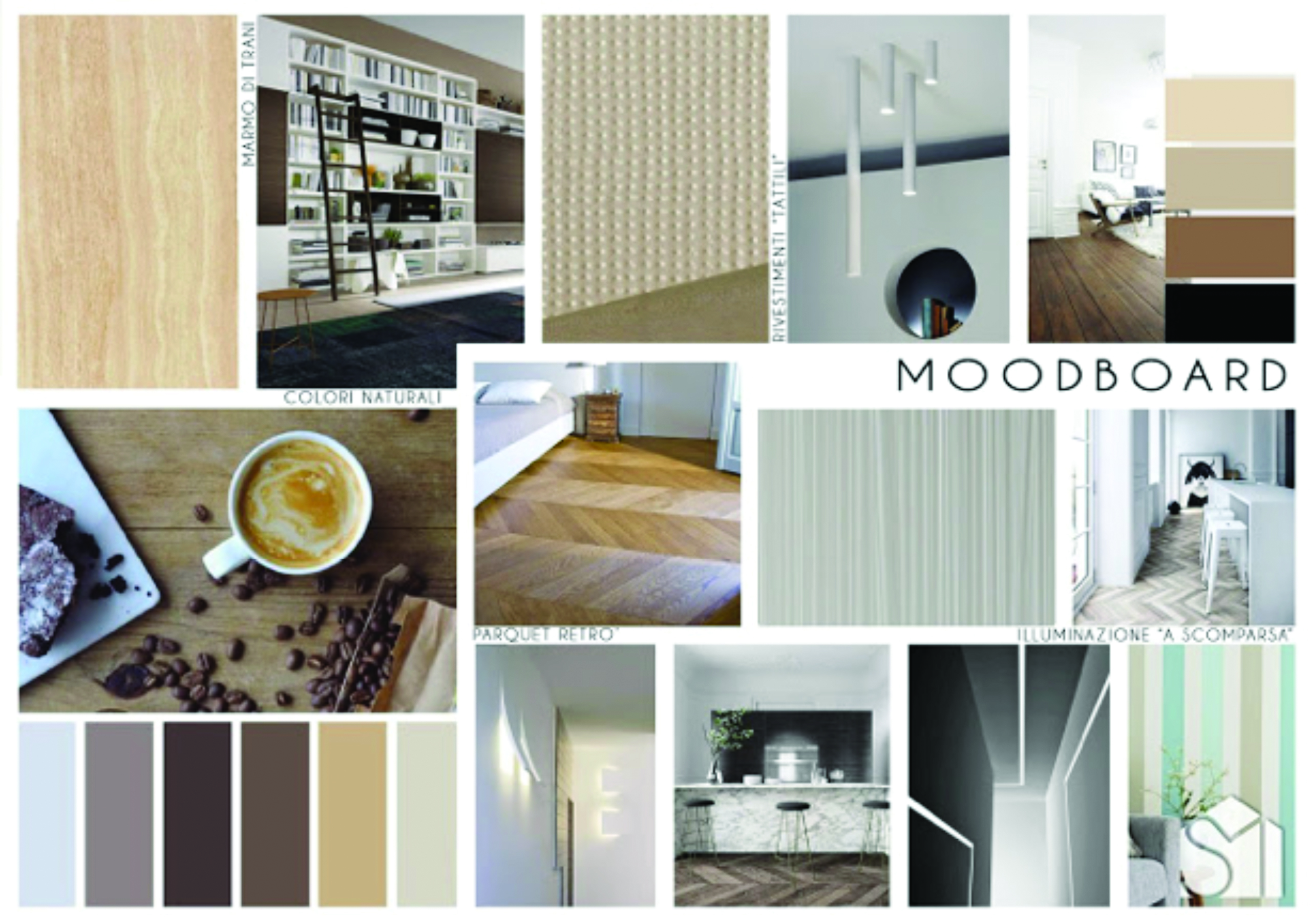 'The details are not the details, they make the design' – Charles Eames
Drawing, whether on a computer or by hand, is the key process of an interior designer and is the primary means of communication with the clients and builders/consultants. These drawings will also be used to evidence compliance with regulations, listed buildings requirements, etc. An interior designer often has to work closely with architects, structural engineers, service consultants, quantity surveyors, joiners, plasters, builders, etc., to co-ordinate everyone's requirements into the design drawings, especially on very large projects, which would be a real team effort.
Interior design is both a creative but also highly technical field, often overlapping closely with the work of an architect. The designer will plan out the spaces, producing furniture layouts incorporating electrical location plans, to ensure that the lights and power outlets are all in the right places. This ensures the rooms work for the client and that door positions, radiator positions, air conditioning units and joinery are all in the right locations, to work with the layout of the room's interior decoration. The designer will produce scaled elevations and full size details for joinery, plaster work, marble work, stone work, metalwork, etc. and where required, design bathrooms, dressing rooms, kitchens, libraries, staircases, panelling, doors, furniture and other specialist items, such as furniture, respecting the style and period of the building involved.
Example Interior design drawings: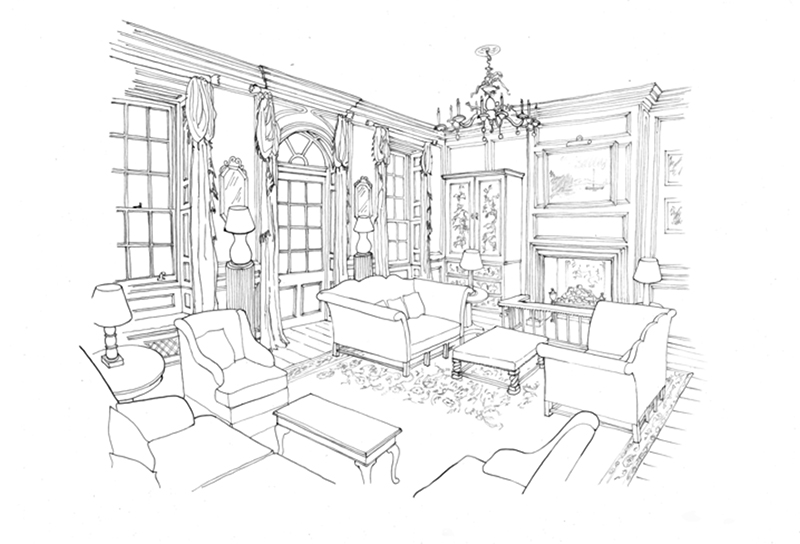 As well as residential interiors, Interior designers also work on the designs for hotels, offices, shops, restaurants, kitchens, exhibitions, yacht interiors and even aeroplane interiors. If working on period properties, they are usually also tasked with researching the buildings history, including information relating to the design details, as required by ​'Listed Buildings'."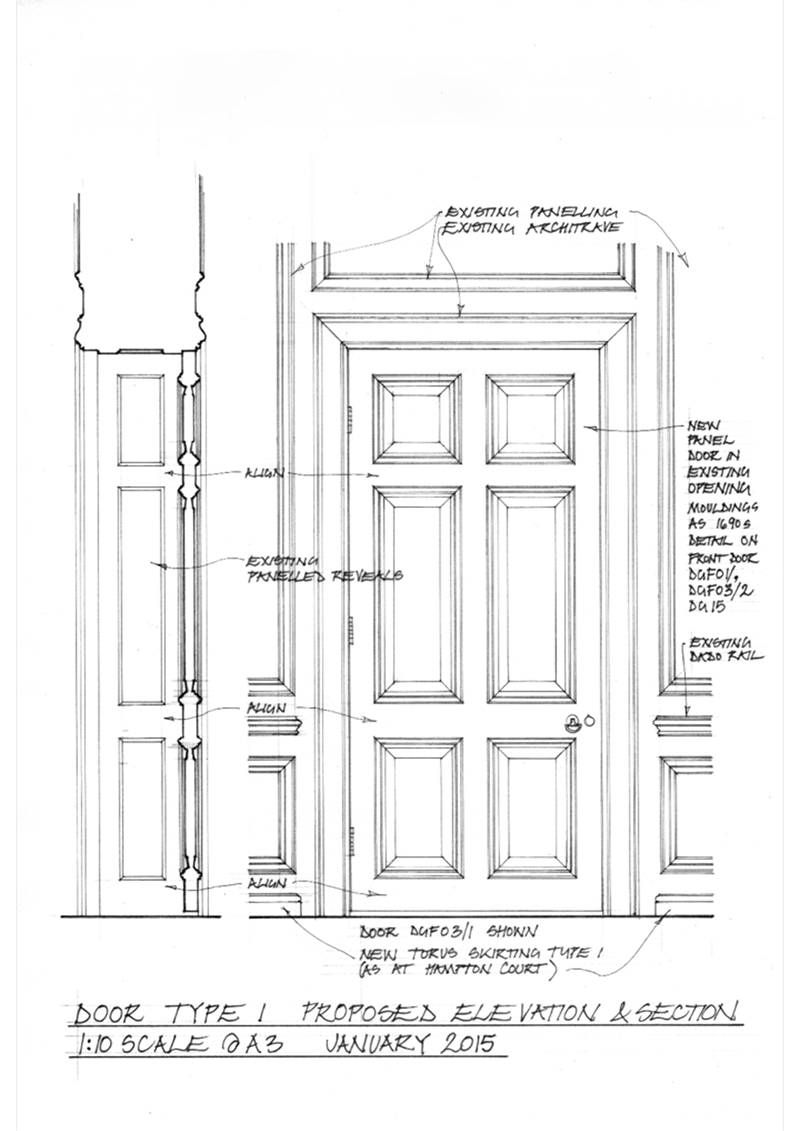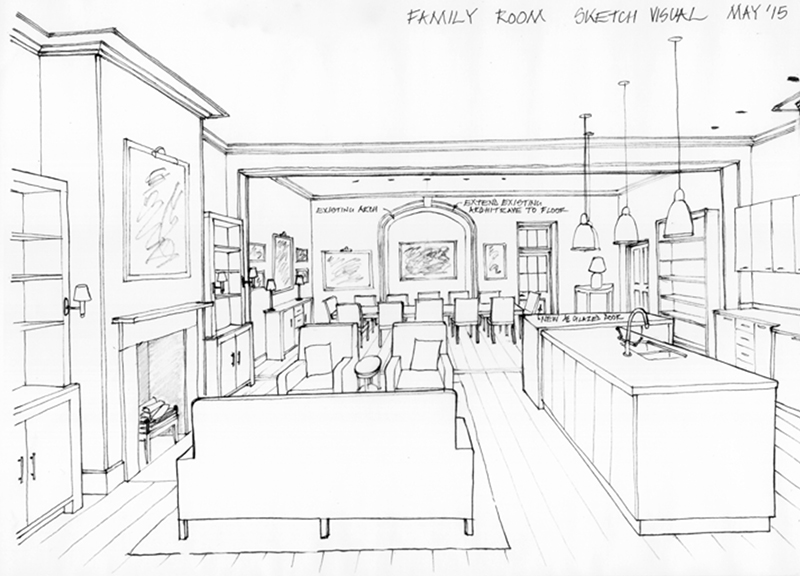 Hopefully Vincent's explanation will help you decide exactly which professional or combination of professionals you need to employ to achieve the desired outcome on any projects you are considering, now or in the future. It has certainly helped clarify things for me.
Interior Design images supplied by Vincent Matthews
SGFA

– Specialist Interior Designer and past associate director – Sibyl Colefax and John Fowler Design Studio.
Vincent@​vincentmatthewsdesign.​co.​uk
https://​www​.linkedin​.com/​i​n​/​v​i​n​c​e​n​t​-​m​a​t​t​h​e​w​s​-​s​g​f​a​-​

9

​

0

​

9

​b​

6016

/