"

The aim of art is to represent not the outward appearance of things, but their inward significance." Aristotle

Traditionally, the word woven conjured up images of country people, engaged in traditional country crafts – weaving baskets; working on a loom; spinning yarn on a wheel etc.!

As with most things in life however, the actual definition is much broader, meaning to create form by combining two or more elements or details into a connected whole.

Within contemporary art many artists regularly combine two or more elements within their creative practice, continually experimenting and pushing the boundaries of what is possible.

As a consequence, the boundaries between what is now perceived as pure or fine art and applied art [or craft], have become increasingly blurred.
For a clear and definitive view on what can be classed as pure art and what is applied/craft, I think we can still refer back to our ancestors of the Romantic period (1800 – 1850). During this time art came to be seen as ​"a special faculty of the human mind to be classified with religion and science" and was defined as the creation of works or object, not intended for practical use. I think this definition still holds true in today's contemporary fine art marketplace, however, like the word woven, the art world it encompasses is now much broader and diverse.

In order to demonstrate the breadth and diversity of contemporary fine art today, many galleries are putting on specialist exhibitions, focusing on the traditional skills and craft based techniques, now regularly employed by contemporary fine artists in their work. One such exhibition taking place this summer at WING Art Gallery in Wadhurst is WOVEN.

Opening on Saturday 30th May in conjunction with the Spring Weald Wool Fair, WOVEN will showcase artwork by a selected group of contemporary artists, whose work pushes the boundaries of both convention and process in their individual specialism. The exhibition will also feature a series of bespoke demonstrations and classes, ranging from costumed life drawing with Draw artist Shelley Morrow to hand spinning demonstrations by local artisan Shirley Rotherea.

Exhibitors will include textile artists Julia Desch, Ptolemy Mann, Marina Elphick, Anne Kelly and recent UCA graduate Ellie Rothero, Draw artist Shelley Morrow, mixed media artists Dizzy Pragnell and Freya von Bulow Papercouture, ceramicists Kate Schuricht and Jane Richardson and Master Print Maker Brenda Hartill RE.

WING Art Gallery is one of East Sussex's best kept secrets. Opened by sculptor Gavin Roweth in November 2012 – situated in the heart of the charming Wealden village of Wadhurst, WING exhibits paintings and sculpture by a selection of established regional and UK artists.

The first Weald Wool Fair took place in Wadhurst in August 2014 and proved so popular; attracting over 2,000 visitors – the organiser's have three wool fairs planned for 2015. The first of these will take place on 30th May and will again be spread out throughout the village of Wadhurst. The fair will feature over 50 stalls, demonstrations and activities; local, regional and speciality wools, yarns and fleeces and selected local food producers – Meet the makers, talk to weavers, felters, knitters, spinners and dyers and much more.

WOVEN at Wing Art Gallery, High Street, Wadhurst will be open Tuesday – Saturday 10am – 5pm from Saturday 30th May.

www​.wingart​gallery​.com
www​.weald​wool​fair​.co​.uk
www​.purearts​group​.co​.uk
Exhibiting Artist Focus


WOVEN

at

WING

Art Gallery,
Wadhurst

30

May –

24

June

2015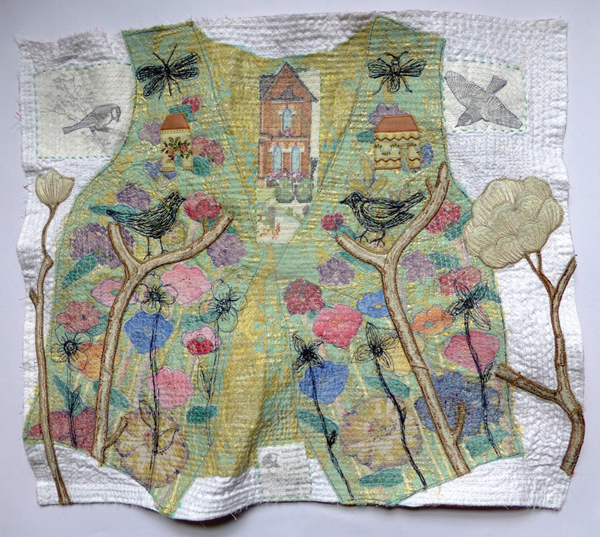 Anne Kelly
Anne is an artist, tutor and author based in Tunbridge Wells. She collects recycled fabric, paper and ephemera using collage, stitch, photographic and print processes to create a range of work, most of which is framed. Her inspirations are travel, memory and vintage imagery from a variety of sources.
www​.annekel​ly​tex​tiles​.com

Dizzy Pragnell
Dizzy Pragnell's work is a curious interpretation of seemingly everyday ingredients; encouraging the viewer to look with fresh eyes at the familiar. Her vegetable and fruit papyrus explores the role played by the ingredients, as symbols of reproductive nature, which give man foods essential for survival.
www​.dizzyprag​nell​prints​.co​.uk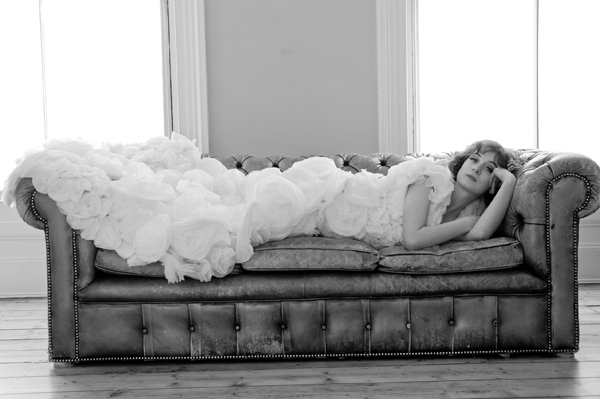 Freya von Bulow Papercouture
Freya von Bulow is a designer of bespoke papercouture.
She designs bespoke creations for projects as diverse as the Pharmapack trade fair at the Porte de Versaille exhibition centre to Brighton Fashion Week, with appearances at Glastonbury and one off photography shoots thrown in for good measure.
Her work pushes every boundary and convention of both fashion and fine art.
www​.freyavon​bu​low​.com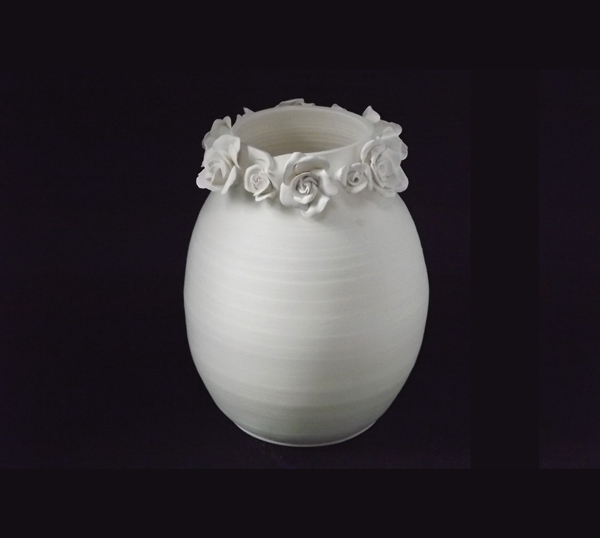 Jane Richardson
Jane is based in rural Kent and works from her garden studio where she creates exquisite individual ceramic sculptures.
Travelling exposed her to ceramics from all over the world and these influences along with her studies in the arts and ballet have contributed to her work.
Jane often works at night; during this quiet time she produces a range of work reflecting moods and feelings, most especially evident in her figurative work.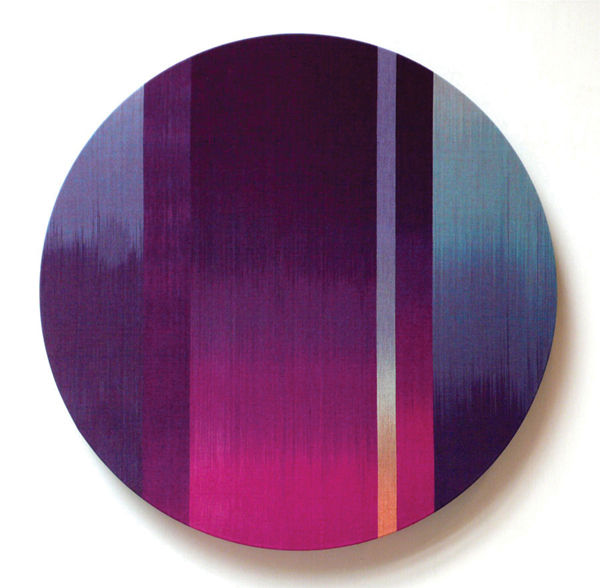 Ptolemy Mann
Ptolemy Mann has been creating colourful artwork from her studio since 1997; Architectural, geometric and sophisticated wall based artwork for public and private clients, using her signature hand dyed and woven techniques, alongside a commercial output of fabrics and linens.
Her unique approach to hand dyeing and weaving in a dynamic modern context brings her craft into the 21st century. A modern-day Bauhaus philosophy of product and art making combined with intelligent colour theory underpins all of her work.
Ptolemy recently featured in the Craft Councils Crafts Magazine Spring Edition.
www​.ptole​my​mann​.com