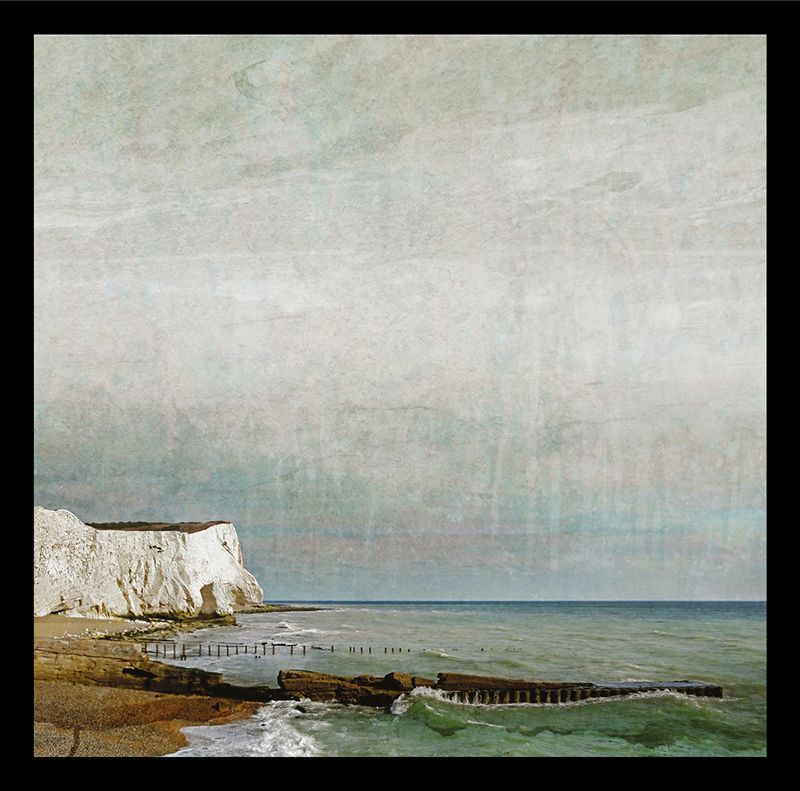 Simone has developed her own unique style and technique, creating images that sit between photography and fine art. Her digital photomontage pieces are created by taking an original photograph and building up overlays, involving photographed textures and subtle colours.
She is always inspired by textures and has consequently built up an extensive photographic collection over the years, which includes images of old walls, peeling paint, rust, weathered wood and many other worn surfaces of various kinds.
The finished artworks are an amalgamation of many different layers and often combine elements taken from several different images. Describing this process in more detail, Simone explains:
"I take a photograph of a chosen'subject' and then use Photoshop to build up and superimpose layers of these textures, onto the original image. This can be a Still Life composition, or a Landscape, or something more Abstract – but the subjects I choose just give the piece a ​'structure', a ​'focal point', a ​'composition' – it is the layers of various textures that give the pieces a sense of atmosphere and depth and subtlety, which is what makes them what they are – no longer a photo, something that looks more like a painting but isn't – but in a way blurs the boundaries between the two. Each piece usually involves about 12 to 15 layers – not all of which are visible in an obvious way – but are still ​'perceived' by the viewer whether they know it or not. If I were to show you a piece of my work and then remove the layers one by one, you would be able to notice the difference, and although it would be very subtle, it is the subtlety and the detail that give the artworks their depth and ​'painterly' quality."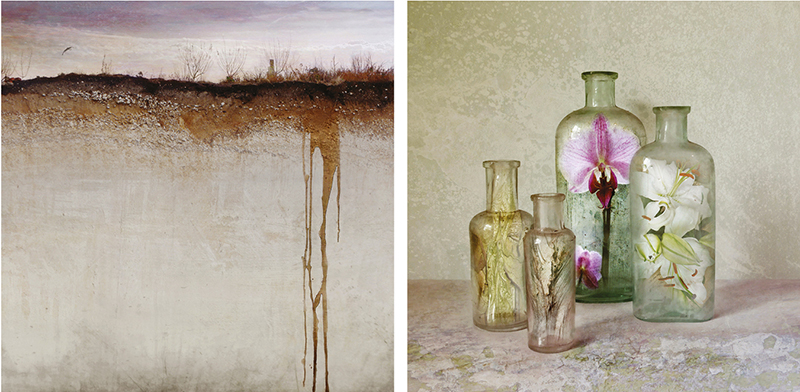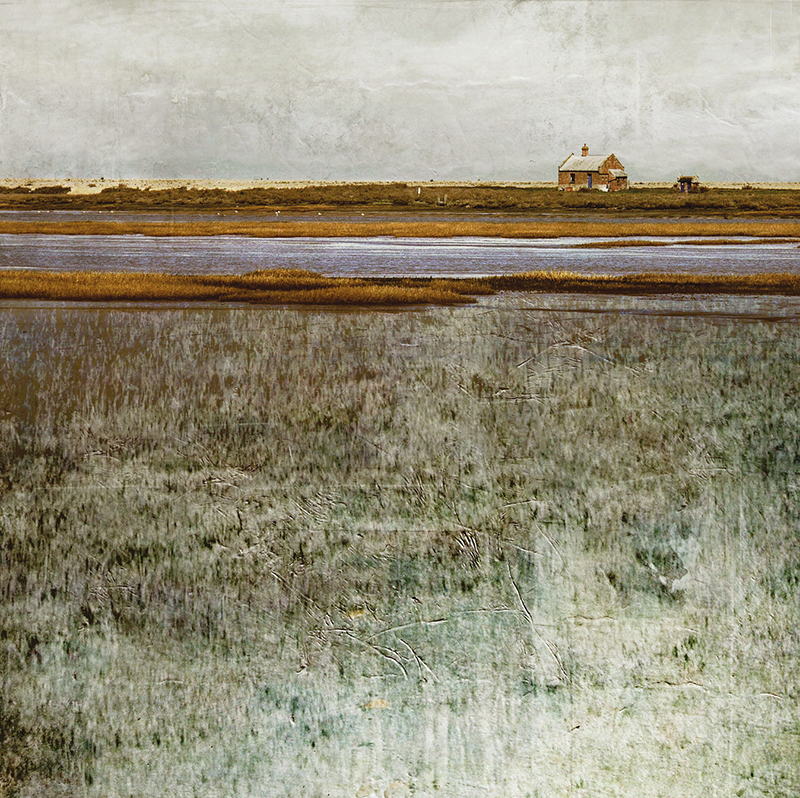 Although Simone's artworks are produced and printed digitally, all the images and textures used are from her own photographic collection, ensuring each artwork is totally original and, for the most part, they are also printed and sold as one off editions.
This original print integrity has recently been recognised and rewarded by the Royal Society of Painter Printmakers (RE), with Brenda Hartill RE awarding Simone ​"best overall artist" for her artwork exhibited at the prestigious PURE Autumn Art Fair and the RE council selecting her to exhibit in the forthcoming exhibition ​'The Masters: Screen & Stone' at Bankside Gallery, London – 7th to 18th November 2018.
CONTACT
E: simoneriley22@​gmail.​com
www​.simoner​i​ley​.co​.uk
face​book​.com/​s​i​m​o​n​e​r​i​l​eyart
insta​gram​.com/​s​i​m​o​n​e​r​i​ley22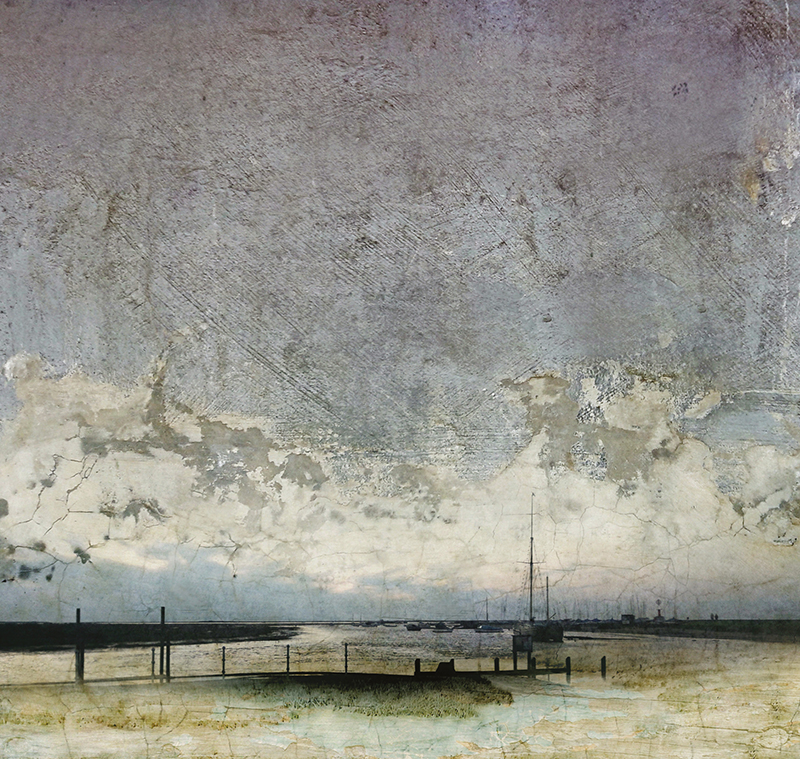 What is an original print?
A print is an image, which has been transferred from one surface to another. Many pictures which are sold today as ​"original prints" or even ​"limited edition prints" however, are actually photographic reproductions of artworks that exist as originals in another medium. Essentially they are just good quality, electronically generated, Giclée prints, created using inkjet printers.
An exception to this is the relatively new genre of ​'digital art', which utilizes the Giclée method of printing, but is not a reproduction as described above. Digital art is an original artwork in its own right, as it does not exist in any other form prior to being printed.
Anita Klein's explanation gives further clarity on this explanation: ​"Real artists' original prints are different from reproductions in that they are original works of art in their own right. There is no original painting or drawing. Instead the image is conceived by the artist as a print from the outset.
An original print is an image produced from a surface on which the artist has worked, such as a stone or wood block, a computer screen or a copper plate. This surface is intended by the artist to be a stage in the creation of the artwork. Thus the original work of art in this case is the print itself rather than the block or plate from which it is printed."
– Anita Klein PPRE, Hon. RWS