Articulate
​

"

Creativity takes courage." – Henri Matisse
Drawing is one of the oldest forms of human expression, with evidence for its existence preceding that of written communication.
The term drawing is applied to works that vary greatly in technique. It has been understood in different ways at different times and is difficult to define. During the Renaissance the term ​'disegno' implied drawing both as a technique to be distinguished from colouring and also as the creative idea made visible in the preliminary sketch.
The Shorter Oxford Dictionary defines drawing as:
​'the formation of a line by drawing some tracing instrument from point to point of a surface; representation by lines; delineation as distinguished from painting…the arrangement of lines which determine form.'
Despite this insistence on the formation of line and the implied lack of colour, few would deny that a work formed by dots or shading or wholly in line but in a range of colours is a drawing.
Drawing is one of the major forms of expression within the visual arts and many famous artists over the centuries have stressed its importance:
Leonardo da Vinci (1452 – 1519)
​'The young man should first learn perspective, then the proportions of objects. Next, copy work after the hand of a good master, to gain the habit of drawing parts of the body well; and then to work from nature, to confirm the lessons learned.'
Michelangelo (1475 – 1564)
​'Let whoever may have attained to so much as to have the power of drawing know that he holds a great treasure.'
Titian (c.1487/1490 – 1576)
​'It is not bright colours but good drawing that makes figures beautiful.'
In a recent Interview with Vincent Mathews and John Bird on behalf of Pure Fine Art, Jackie Devereux PSGFA, President of the Society of Graphic Fine Art (the Drawing Society) added to the debate with regard to drawing within the current School curriculum. She said ​"I have felt strongly about this for a long time. I think it's wrong and we should get back to basics. Drawing skills should most definitely be taught throughout a child's life. It should be regarded as a natural part of one's development – enabling everyone to look, see and interpret – is of paramount importance to that development".
To read Interview in full please visit
www​.fad​magazine​.com
www​.purearts​group​.co​.uk
Vincent Matthews SGFA
Vincent is a multi media artist based in Northiam, East Sussex. He loves to use his sketches from observation for his etching aquatints and drawings. He firmly believes that by sitting outside sketching from observation, interpreting what one sees with marks, much more is absorbed; experiencing the place in a way that just does not happen with a split second photograph.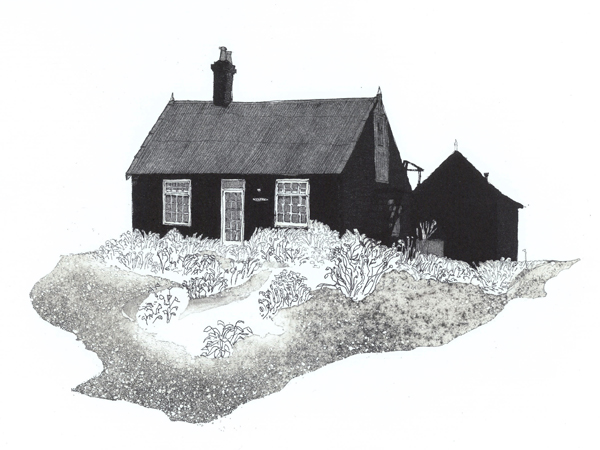 Prospect Cottage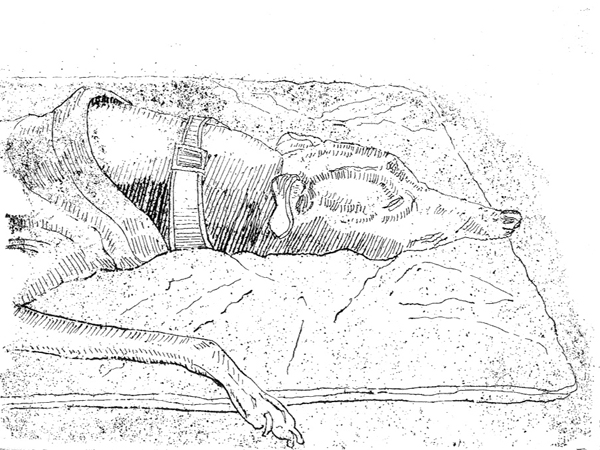 Smokey
When using this information to produce his etchings, he is relying on his sketches, memory and the character of the medium. He likes to pair back the drawing and to add abstract slabs of aquatint tone onto them, sometimes adding some variation in the mark and quality of line by using an intaglio engraving burin. He is also very interested in playing with white spaces and what is left out being as important as what is left in. Vincent's work is largely inspired by the landscape around Rye and Dungeness.
www​.vin​cent​matthewsart​.co​.uk
Shelley Morrow
Shelley is a Brighton based Artist. She studied Fine Art at Camberwell School of Arts, specialising in sculpture and is a co-founder of Draw; running and teaching life drawing sessions in the centre of Brighton.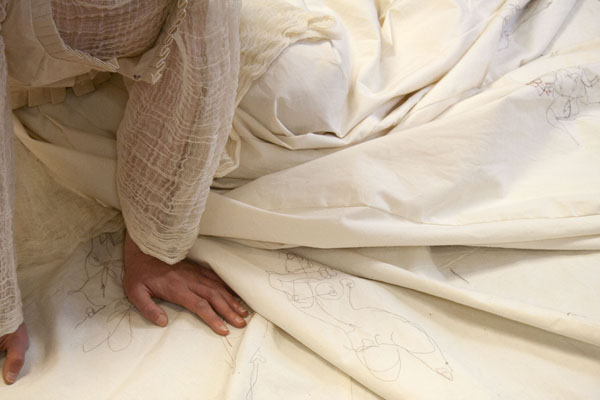 Life Drawing Dress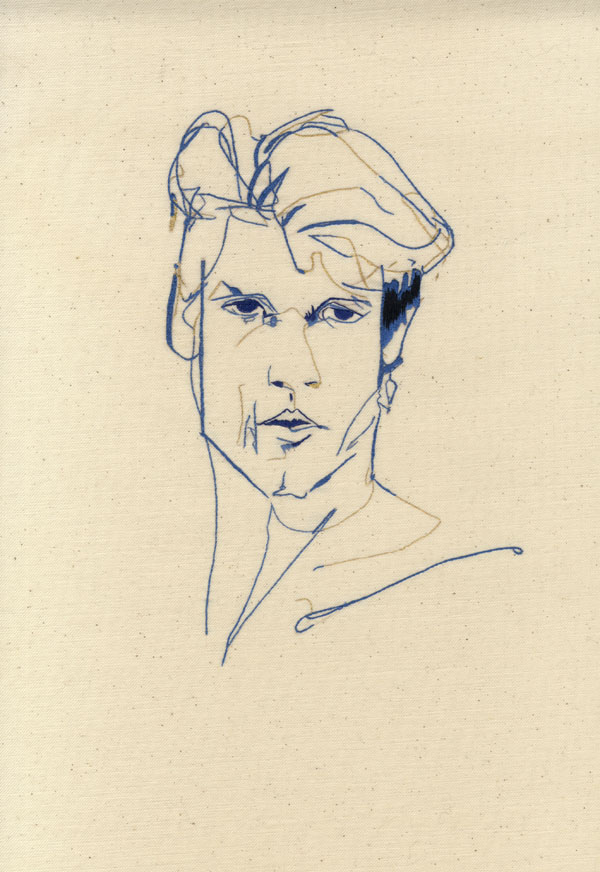 Blue Boy
Much of her work is based around the drawings she makes at the studio and for the past few years, she has been developing these drawings using hand embroidery and etchings. She likes to take a speedily drawn gestural pose and transform this through a slower more meticulous planned process.
Embroidery and etching have much to recommend themselves in terms of colour, texture, historical and contemporary possibilities and Shelley employs these mediums in conjunction with drawing to underpin her practice.
www​.shel​ley​mor​row​.com
www​.draw​-brighton​.co​.uk