Pure Autumn Art Fair
Powdermills Hotel,
Battle TN

33

0

SP


24

th Oct –

1

st Nov

2015
The prestigious PURE Autumn Art Fair returns to the beautiful and historic PowderMills Hotel in Battle, East Sussex this October as part of the Battle Arts & Music Festival.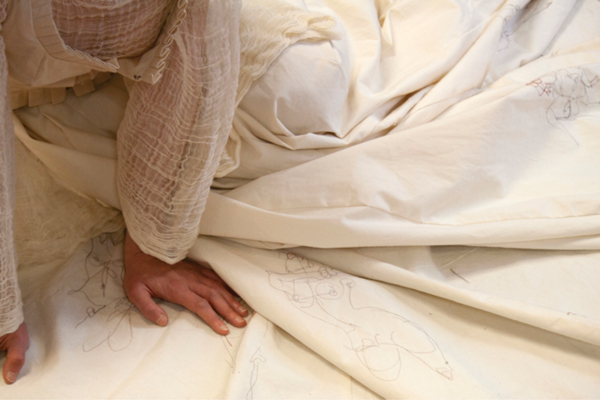 The PowderMills is a stunning privately owned 18th Century listed Country House nestling in 150 acres of beautiful parklands, woods and large lakes, situated just outside the historic town of Battle, adjoining the famous Battlefield of 1066.
The Hotel and Orangery Restaurant are open to non-residents for morning coffee, lunch, afternoon teas, light snacks and dinner.
Now in its 6th year, PURE is a selected art fair showcasing the brightest upcoming and more established talent. It features the work of some sixty artists working across all fine art media including painting, drawing, printmaking, photography, sculpture, ceramics and glass. Via its bursary programme, it also offers a first step on the ladder to a small number of highly talented London Art Academy students.
From its location at the very heart of 1066 Country, PURE provides the perfect opportunity for collectors to uncover new talent in a truly inspirational setting.
This years artist selection panel included Antony Penrose, Director of the Lee Miller Archive, Linda Salway, Head of Creative Arts Development at Eastbourne college, Ryan Stanier, Fair Director The Other Art Fair and Jennifer West, Director of Gallery North and founding member of the Hailsham Festival.
Exhibiting Artists will include Julian Sutherland Beatson, Glyndebourne resident artist, who has been selected for the second year. Mary Beaney, co founder of the Chalk Gallery Lewes, which this year celebrates its 10th Anniversary with a showcase exhibition at the Towner Gallery (2nd – 14th October). Leila Godden and Louisa Crispin, current Chairman and Vice Chairman of the Chalk Gallery, Lewes. Dani Humberstone SWA (Society of Women artists), who has recently been elected to the Society Council and Will Taylor, Past President of the SGFA (Society of Graphic Fine Art – The Drawing Society).
A full list of exhibiting artists can be seen on the PURE Arts Group website www​.purearts​group​.co​.uk
For this 6th edition PURE will also be participating in The BIG DRAW and their #DrawingChangesLives campaign. As part of the Art Fair they will be presenting a special feature weekend on drawing, led by artist Shelley Morrow and featuring renowned costumed life model Francesca Cluney (pictured wearing the Life Drawing dress)
This event will take place over the weekend of the 24 – 25 October between 11am – 4pm and is free of charge and open to all.
www​.pow​der​mill​shotel​.com
www​.bat​tle​fes​ti​val​.co​.uk
www​.the​big​draw​.org
www​.sgfa​.org​.uk
Artists in Focus
Julian Sutherland Beatson
The main theme of Julian's work in the recent past has been the marking and celebration of a specific time and place. With his current paintings he aim's to mark the changing mood and seasons reflected in the world around us.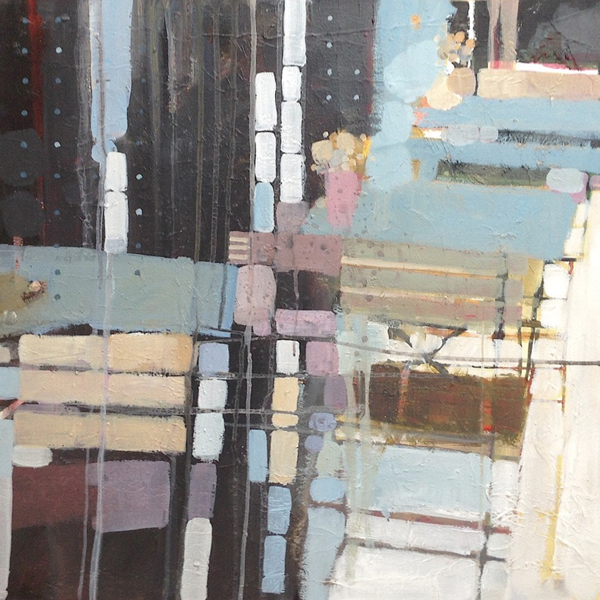 Octavia1
The work reflects the prevailing seasonal conditions, yet is also affected by Julian's emotional mood and need for say, sun, cold, or just something different. These personal needs inform the work to a large extent and the paintings are a record of a particular point in his own personal history.
Louisa Crispin AUA
Lost in a World of intricate observations from nature, a chance opportunity brought a small twig with tiny crab apples. Now Louisa is captivated by the way Lichen grows and enjoys searching for just the right stick, studying the detail before capturing it on beautiful smooth Strathmore Bristol Board using ultra sharp Staedtler pencils. Texture, shadows, silhouettes & movement created with marks and tone – it's rarely about the colour: recent work concentrates on the detail.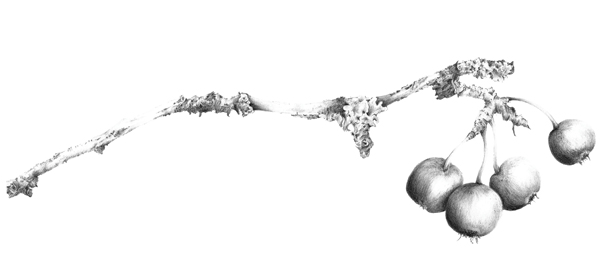 Lichen on Crab Apple
Will Taylor SGFA
Will is a printmaker based in Rye. His work is always founded in traditional technique, with a strong element of draughtsmanship. He has explored a number of themes, including animals, natural sciences, and paintings and etchings inspired by his travels.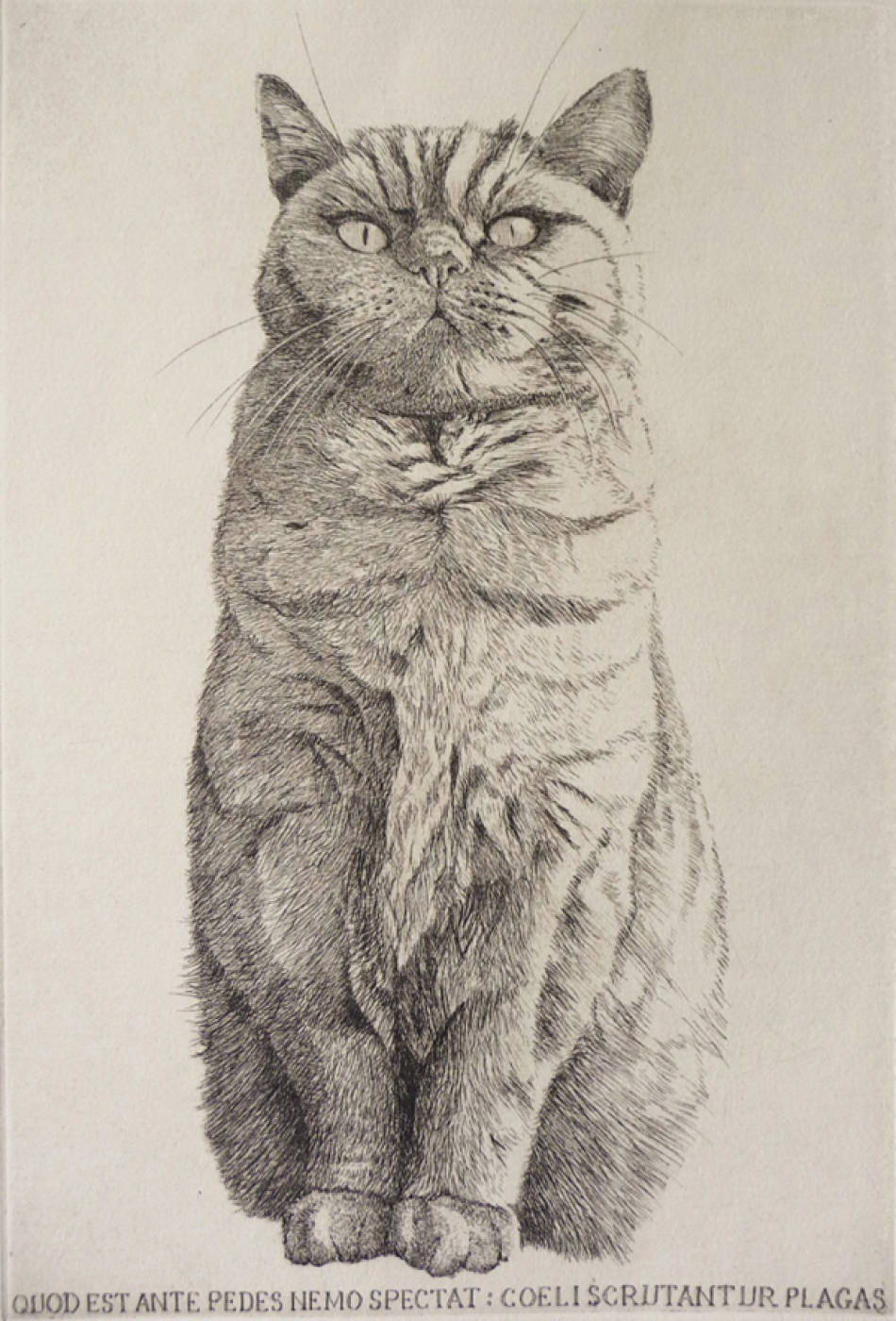 Nemo Spectat
Jonathan Hateley
Jonathan is a sculptor based in Tonbridge, Kent. His sculptures are produced in bronze and resin bronze casts, suitable for indoors, outdoor public spaces and the garden.

All from One
Jonathan says of his work ​"I am inspired by all aspects of nature including ourselves. Working in clay, I enjoy the challenge of creating what's in front of me or in my head to illustrate an idea. Detailing or creating a texture is part of my process and I often use bas-relief on the surface of my sculptures, attempting to draw you in from the initial form and more recently, hand painting to accentuate that relief."
www​.soci​ety​-women​-artists​.org​.uk