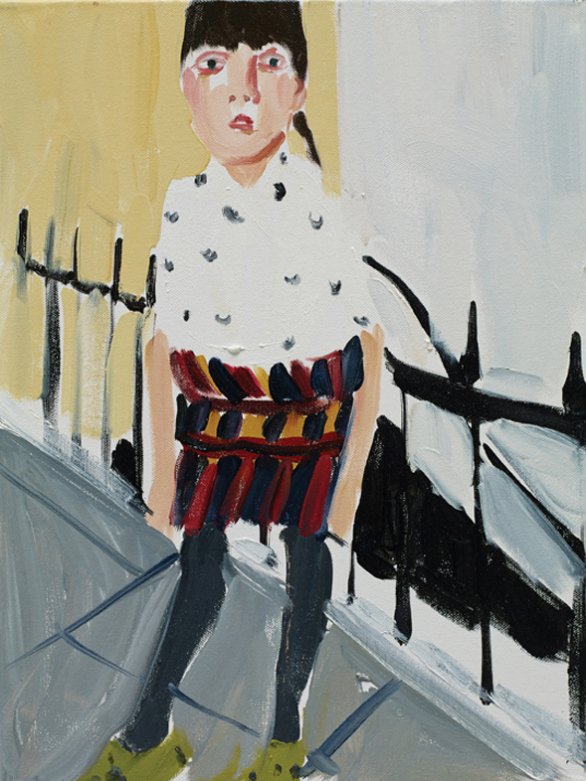 The Real World – Go Figure!
Despite how it sounds, the term figurative is not and never has been limited to ​"art that represents the human figure," although human and animal figures are frequent subjects.
Figurative art, sometimes written as figurativism, historically referred to artwork; principally painting and sculpture – that was clearly derived from a real object source.
However, as contemporary culture as a whole has developed, the parameters of this definition have broadened and the term is now used to describe any form of art that retains strong references to the real world, including the satirical and abstract.
Figurative art is actually based on an implied understanding of abstracted shapes: even the figure sculptures of Ancient Greece were not naturalistic; Their forms being idealised and geometric.
Contemporary artists continue to push the boundaries of this genre; exploring and developing ideas – reflecting the continued development of modern life, technology and the wider contemporary art world.
One such contemporary female artist who is blazing a trail in this area is Chantal Joffe. Best known for her expressive studies of women and children, Joffes style is constantly evolving.
The 45 year-old artist paints images ripped from fashion magazines or photographs of friends holding their babies; the feminine world becomes a dark, loaded, highly sexualized place under her stewardship.
She distorts the women in her frames for ultimate psychological effect. But the subjects rarely seem like victims, even if the brushstrokes are hard and unforgiving. She is a massive fan of fashion and sees what she does as high celebration. She paints models like Freja Beha, Kate Moss, and Lara Stone because they seem to her like storybook characters come to life. In 2012 Joffe collaborated with fashion photographer Miles Aldridge, painting his wife, model Kristen McMenamy, in Joffe's studio, while Aldridge shot film. This painting was included in the artist's 2012 solo show, at Cheim & Read gallery, New York.
Joffe's love of the fashion industry has proven reciprocal. Stella McCartney is one designer who collects Joffe's work. Joffe has painted all three of McCartney's children (the paintings hang in the Stella McCartney store in London) and also shot models backstage at McCartney's Fall 2009 show in Paris.
Chantal Joffe's latest solo exhibition – Beside the Seaside – Opens 31 January at Jerwood Gallery, Hastings
This show will feature a number of new and unseen works painted specifically for the exhibition, along with a selection of works spanning the past 13 years.
Joffe has long-standing links with Hastings and regularly visits family who live in the town. The coastal landscape is an intoxicating inspiration for her and she spends a great deal of time sitting on the beach, drawing.
Possessing a humorous eye for everyday awkwardness and an enlivening facility with paint, Joffe brings a combination of intuition and honesty to the genre of figurative art.
Her fluid and deliberately disintegrating painting style is carried out on a scale that boldly distorts the familiar figurative elements of her work, and serves to heighten the sense of the physicality of paint and the process of painting itself.
The exhibition is co-curated by Rose Wylie; an artist who in her late 70s saw blossoming critical recognition. Wylie launched Jerwood Gallery's exhibition programme in 2012 with the first retrospective of her work in the UK, Big Boys Sit in the Front.
Exhibition runs until 12 April 2015
www​.jer​woodgallery​.org
www​.pure​fin​eart​.org​.uk