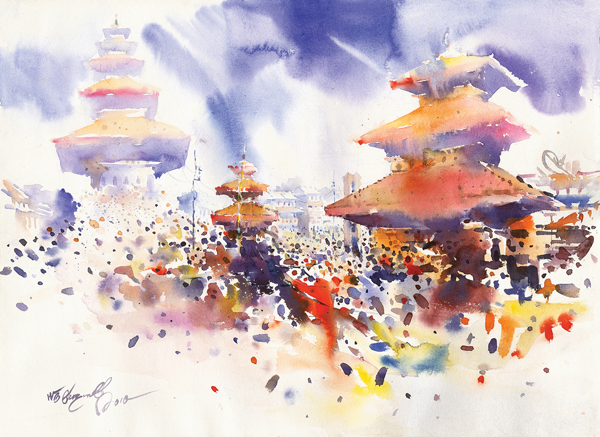 Talented Nepali artist NB Gurung has teamed up with Grierson Publications to produce a Limited Edition range of Giclée prints to raise funds for the Earthquake Response Fund through the Gurkha Welfare Trust. The image is entitled Bhaktapur Sky (main picture above), a superb watercolour interpretation of Bhaktapur Durbar Square, executed by the artist shortly after the earthquakes that hit Nepal earlier this year.
It's a compelling and poignant work that really touched a chord with NB's emotions following the tragic events in his beloved country, a place he holds sacred in his heart. In his own words:
'The painting, executed in a semi-realistic way, was an impression after two massive earthquakes were felt upon the historic Bhaktapur Durbar Square. The earthquake destroyed millions of properties, killed thousands of people along with vast amounts of historic heritage. It made me feel bitter at losing my own incredible guardian, making me an orphan! The dominant entity of clouds across the painting is a cry for its lost glory…'
NB Gurung, April 2015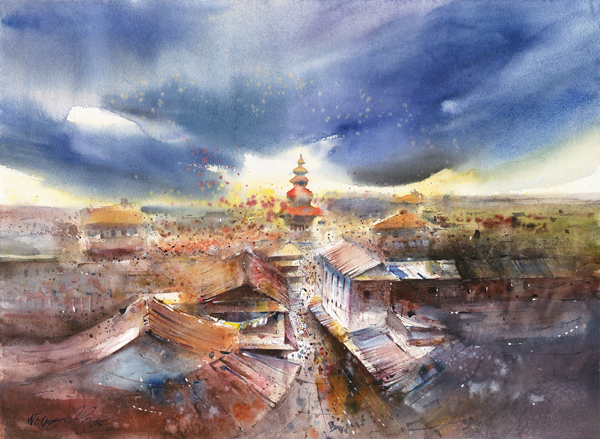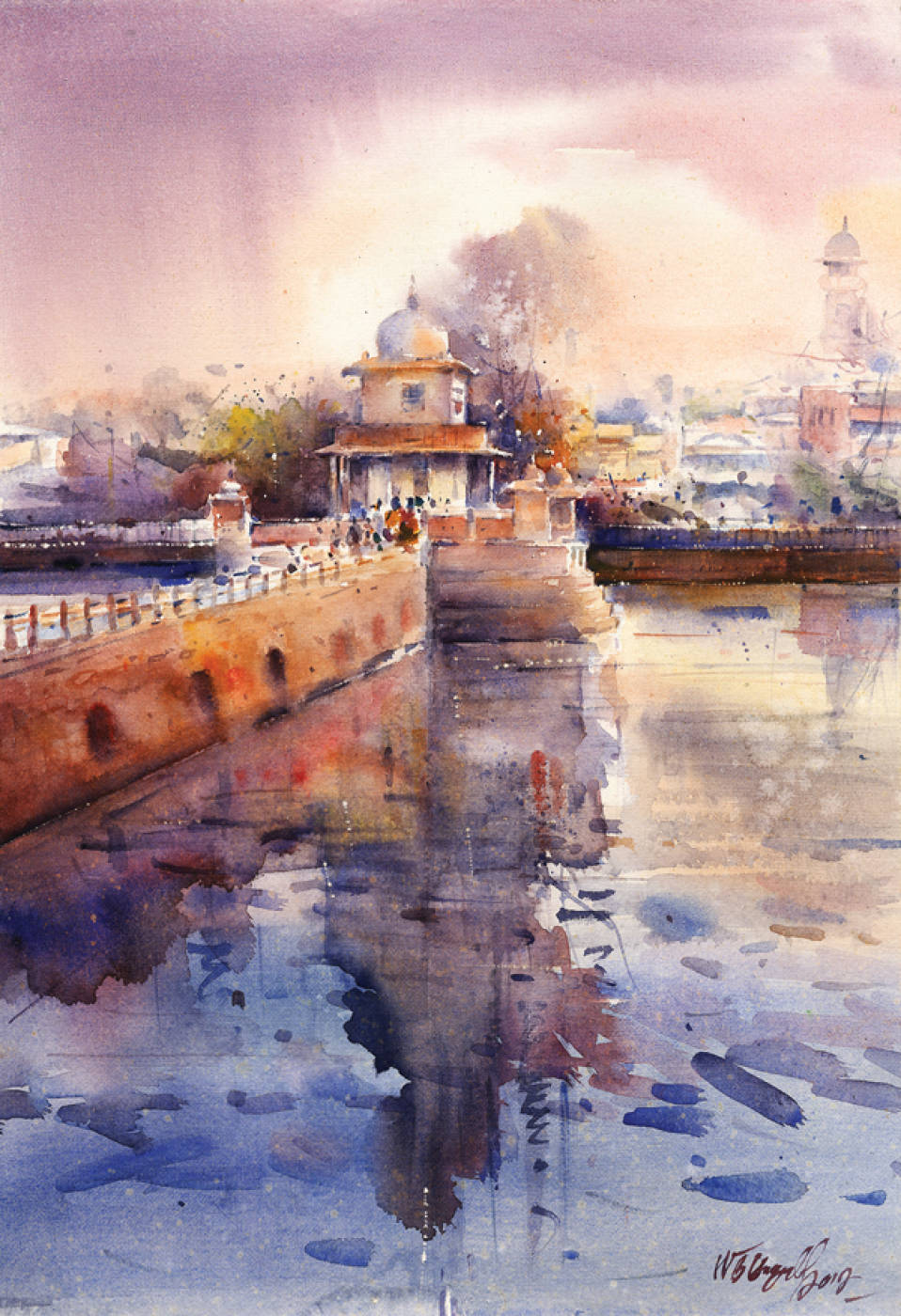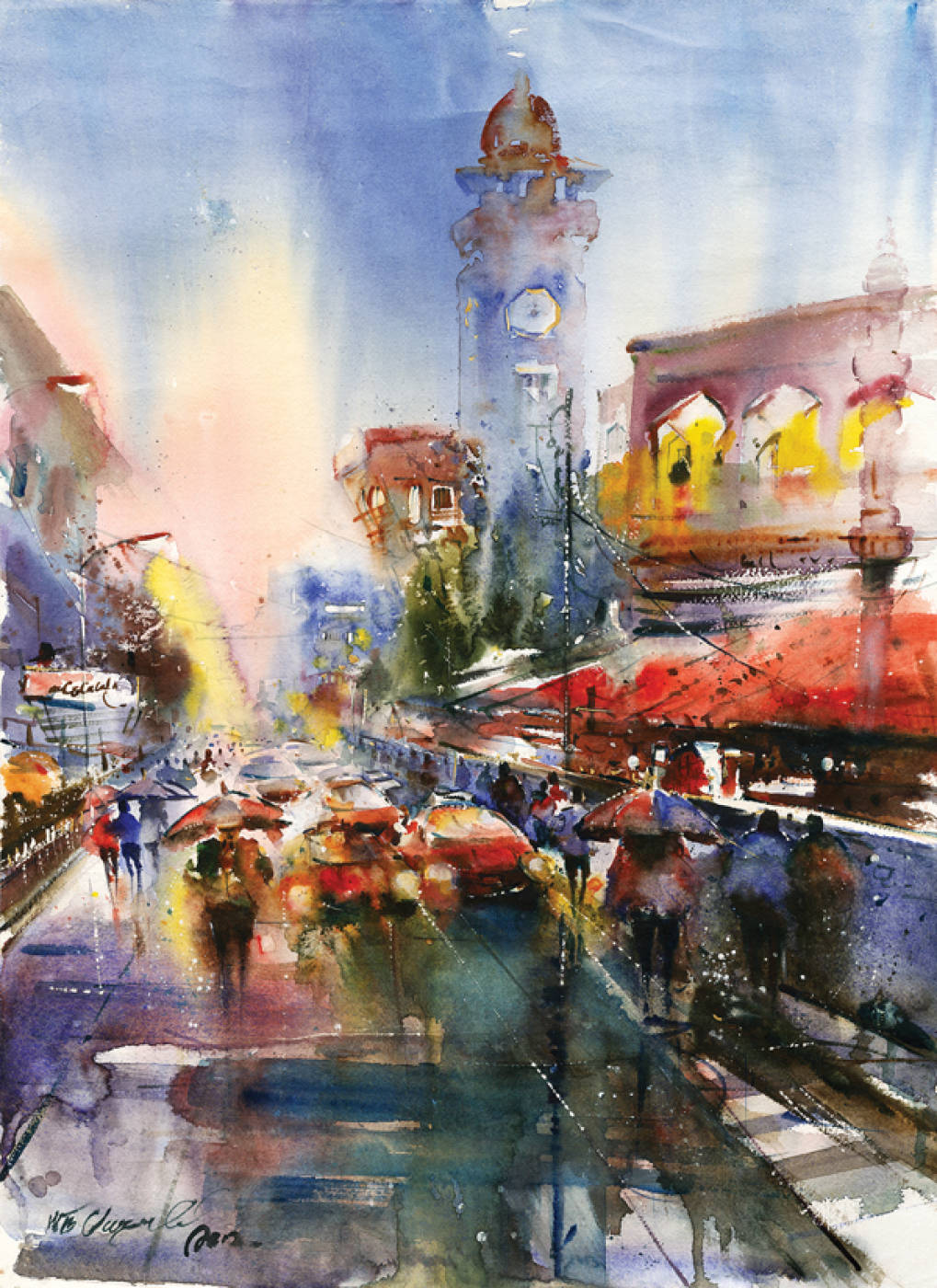 Grierson Publications is incredibly proud to showcase Kathmandu-based artist extraordinaire NB Gurung. Artist Gurung and Grierson Publications go back a long way and have undertaken many projects together. Post the devastating 2015 Nepal earthquake the people at Grierson strongly believe that it has further unleashed the artist's talent and insights. Many of the World Heritage sites are extremely damaged or some not still standing, making NB's pre- and post-earthquake works even more poignant.
All originals (framed) and superb quality Giclée prints are for sale and to view, so please do make an appointment to visit their lovely space in Cranbrook or for more information visit
All images ©Grierson Publications 2015
Grierson Publications | 11 – 13 Stone Street | Cranbrook | Kent TN17 3HF | 01580 715856 | 07970 413492
annie@​griersonpublications.​com
Grierson Publications is very proud to work closely with the Gurkha Welfare Trust who benefit from sales of the works
Supporting the Gurkha Welfare Trust Registered Charity Number: 1103669