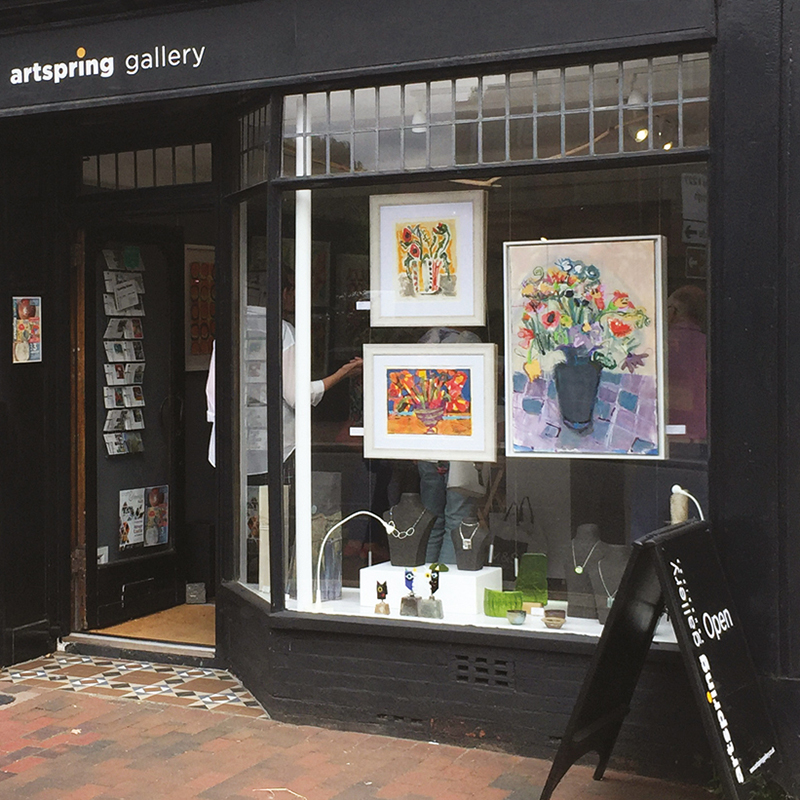 As autumn approaches we look forward to a season of brilliant colours but there is always an array of colour year-round at Artspring Gallery in Tonbridge. This artist-run collective has a new Autumn Art exhibition of members work starting at the beginning of September and will also be showcasing work by three guest artists. An exciting online shop will be launching in the same month.
After more than three successful years trading on Tonbridge High Street, ArtSpring Gallery is thrilled to announce that it is expanding. From mid September an online shop will showcase a more extensive collection of members' work than can to be seen in the gallery. Accessed via the Artspring Gallery website, there will be free delivery on orders to the UK or a ​'click and collect from the gallery' option. For more information and updates on when the shop goes live, follow them on social media at @artspringallery or sign up to their monthly newsletter via the website www​.art​spring​gallery​.co​.uk
Newest Artspring member is Caroline Fraser, whose landscape photography arises from her passion for the natural world, and has become her way to express the fragility and transience of our lives and the world that we live in. Her preference for remote landscapes has taken her to the highlands of Scotland, Iceland, New Zealand's South Island and most recently Greenland. Caroline is an Associate of the Royal Photographic Society and her work has been exhibited in London, Rye, Scotland and Japan.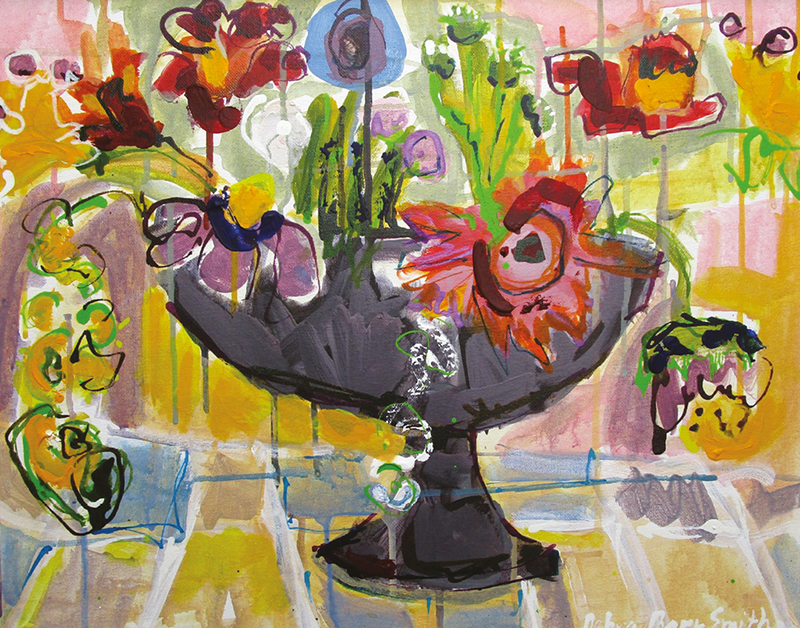 Guest artist Debra Barr-Smith's artwork will be in Artspring until the end of September. Debra's paintings are filled with colour and exuberance. She strives for the playful and the uplifting. Subject matter focuses on beauty in the natural world and the human form. Debra has exhibited with the prestigious Singer-Friedlander Show at The Mall Galleries, and the Royal Watercolour Society Gallery at Bankside and has also appeared on the popular television programme Watercolour Challenge.
Two guest ceramicists will also be at Artspring until the end of September: Gary Edwards and Gillian Highland. Gary likes to work intuitively with his materials with a minimum of equipment and basic tools. His colour palette is quite muted with the occasional burst of colour, primarily blue – his favourite colour.
Gillian Highland has a theme of balance throughout her work, the phases of the moon cycle, the rotation of day and night and the inevitability of the relentlessness of time passing. Her work is influenced by the landscape in which she lives and uses various mediums of reduced stoneware, earthenware, lustre glazes and raku for decoration.
The gallery is open Tuesdays to Saturdays, but viewings can also be arranged at other times to suit a busy schedule. Just contact the gallery to arrange a visit. We invite you to come and discover work by our current members and guests and you might just find that piece of art, ceramics or glass you've been looking for.
ArtSpring Gallery, 167 High Street, Tonbridge TN9 1BX Tel: 01732 365924
Nearest car park: Kinnings Row, Tonbridge TN9 1NP
Opening times: Tues – Sat 10:30 – 17:00 Open other times by appointment