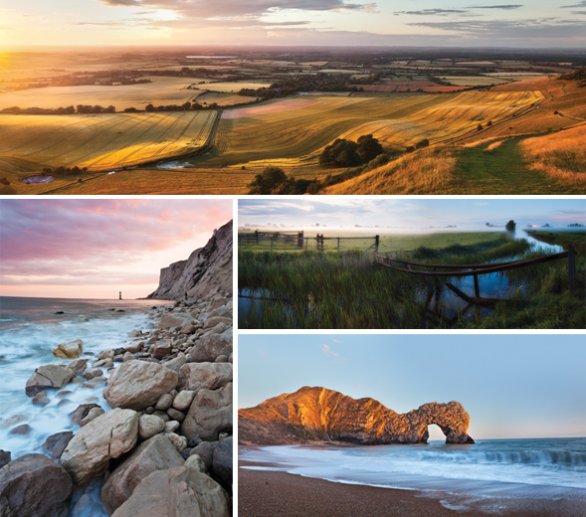 Award-winning front page photographer
As a young boy, Simon Masters was always fascinated by nature. Raised in rural sussex much of his time was spent in the outdoors exploring the streams and woodlands that surrounded his home. A love of photography developed from a young age.
Fields of Gold was taken on a beautiful summers evening from where the Long Man of Wilmington stands. The final bursts of golden light rake across the landscape creating soft shadows in the folds of the hills, a view the Long Man has gazed at for many hundreds of years. On close inspection a mysterious crop circle is revealed, which can be faintly seen in the distant fields below. This part of the South Downs is a place of fond childhood memories for Simon where he and his family would often come to enjoy the many footpaths and walks.
The Landscape Photographer Of the Year is an accolade many landscape photographers aspire too achieve. The competition was founded by renowned British landscape photographer Charlie Waite. Simons image Fields of Gold was selected from approximately 20,000 images and awarded a commendation in this years competition. The competition is in its eighth year and winning images appeared at London Waterloo for a two month exhibition, along with a place in the LPOTY collection eight book.
More of Simon's landscape photography can be found on his website where you can view or purchase his artwork. He is also available for commissioned work, providing photographic and advertising imagery for businesses.
www​.simon​mas​ter​spho​tog​ra​phy​.com
07789996870