Coming soon to Turner Contemporary: Jean Arp;
The Poetry of Forms


13

October

2017

–

14

January

2018
This Autumn Turner Contemporary presents Arp: The Poetry of Forms, the first exhibition of Jean Arp's work in the UK since 1966.
As well as over 70 loans of work – the majority of which have not been on display previously in the UK – the exhibition will include publications of Arp's poetry and writings, showcasing the intersection between Arp's poetic and visual art practice.
Arp: The Poetry of Forms marks an extraordinary opportunity to explore the works of Jean Arp(1886 – 1966), one of the most versatile abstract artists of the 20th century, in a new context, at Turner Contemporary.
A pioneer in his use of ​'chance' in the creation of his work, he was also a poet, moving freely between media, materials and languages throughout his career. His playful collages, paintings and sculptures were rooted in nature, suggesting plants, animals, the human body and other organic forms.
Rather than copying the natural world, Arp sought to create a new visual language that was itself part of nature. Interested in ideas of transformation and growth, his biomorphic sculptures in plaster, stone and bronze suggest nature in of states of flux and change.
Arp influenced many artistic developments of the 20th century from abstraction and surrealism, to constructivism. He was a key member of groups including Der Blaue Reiter, Dada, and Abstraction-Création and embraced collaboration as part of his practice, in particular with his longtime artistic partner and wife, Sophie Taeuber.
Arp: The Poetry of Forms is the first exhibition of Jean Arp's work in the UK since his death in 1966 and is organised in collaboration with the Kröller-Müller Museum in The Netherlands.
Throughout Arp: The Poetry of Forms, Turner Contemporary will also be showing Tracey Emin, My Bed and a selection of works by JMW Turner, chosen by Emin.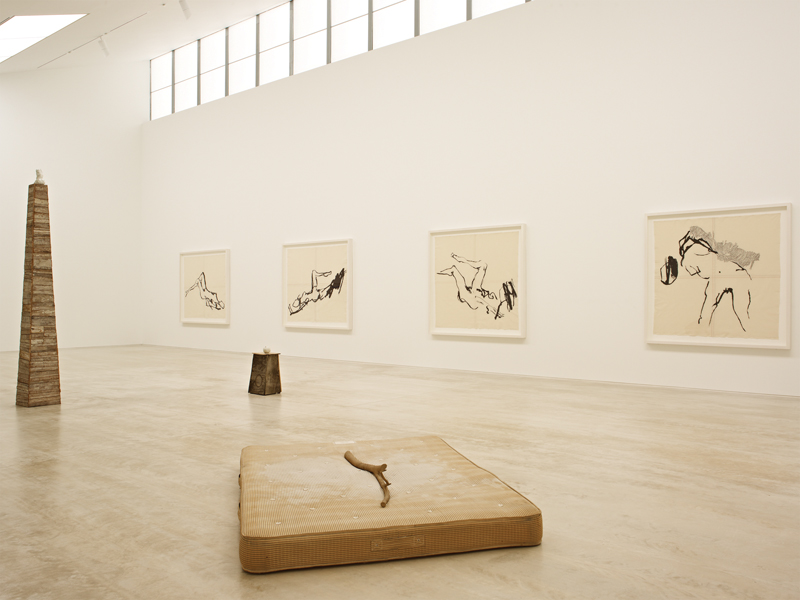 Tracey Emin's iconic and controversial installation My Bed will also be on display at Turner Contemporary this autumn
Photo credit: Stephen White
See what's on at the gallery this summer, plan your visit and find out more at
www​.turn​er​con​tem​po​rary​.org
A Margate Story: Michael Craig Martin creates a limited edition print for Turner Contemporary
Created by Sir Michael Craig-Martin especially for Turner Contemporary, Turning Pages (2016) celebrates the gallery's only permanent artwork which has been positioned in the Sunley Gallery, above the information desk since the gallery opened.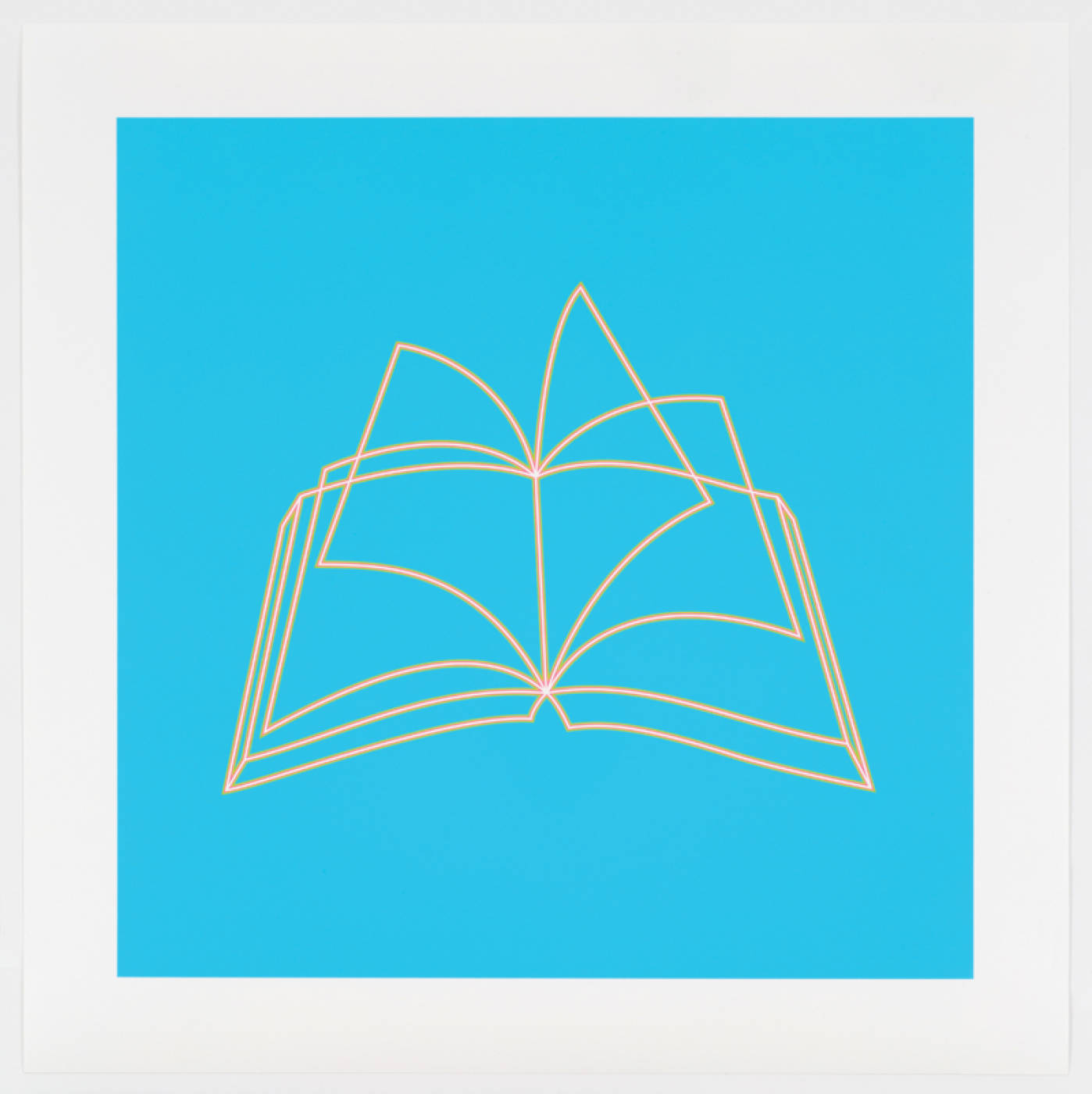 Created by Michael Craig-Martin for Turner Contemporary, Turning Pages (2016) represents the iconic open book motif in the artists' distinctive style
Credit: Turning Pages (2016), Michael Craig-Martin
The neon work Turning Pages (2011) is a recreation of Craig-Martin's first ever public commission for Margate Library in 1975 and was installed in the Sunley Gallery for Turner Contemporary's opening in 2011.
"It was intended by Margate as a commemorative gesture to the retiring librarian", he recalled ​"and they were looking for something like a bronze anchor". But Craig-Martin decided instead to work with white neon on the brick wall above the building's entrance. He produced an outline image of an open book, its pages continually turning.
This exclusive print represents the iconic open book motif in Craig-Martin's distinctive style, offering you the opportunity to own an artwork by an internationally renowned artist which is also a special part of Margate's history.
All proceeds from sales of this print will support Turner Contemporary's ground breaking exhibitions and learning programmes.
A limited number of copies 1 – 40 of this exclusive print are available to purchase. These are priced at £900 (unframed), £1080 (framed) inclusive of VAT.You can enquire at Turner Contemporary's shop.
Email marketing@​turnercontemporary.​org or call 01843 233 000.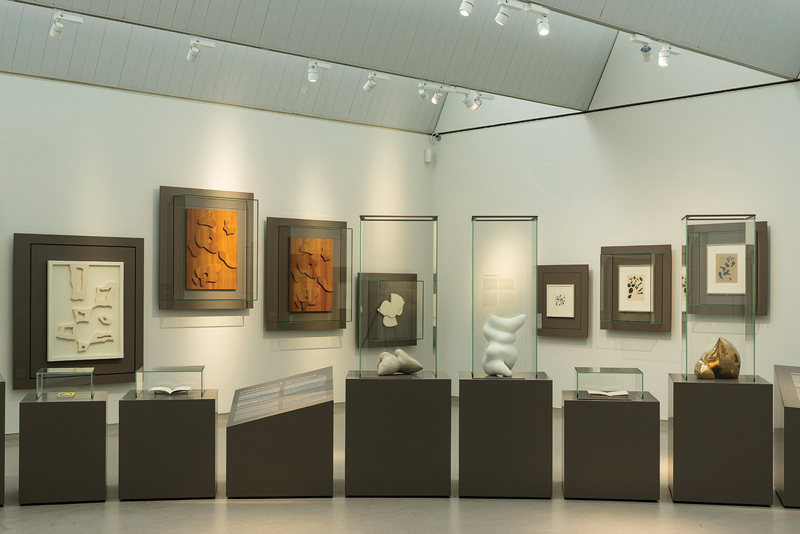 Arp: The Poetry of Forms is currently on display in the Kröller-Müller Museum, in the Netherlands.
Photo credit: Turner Contemporary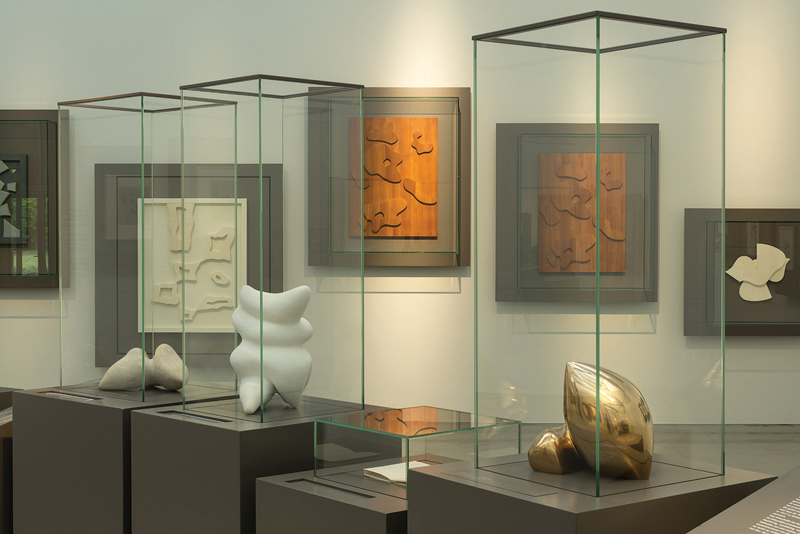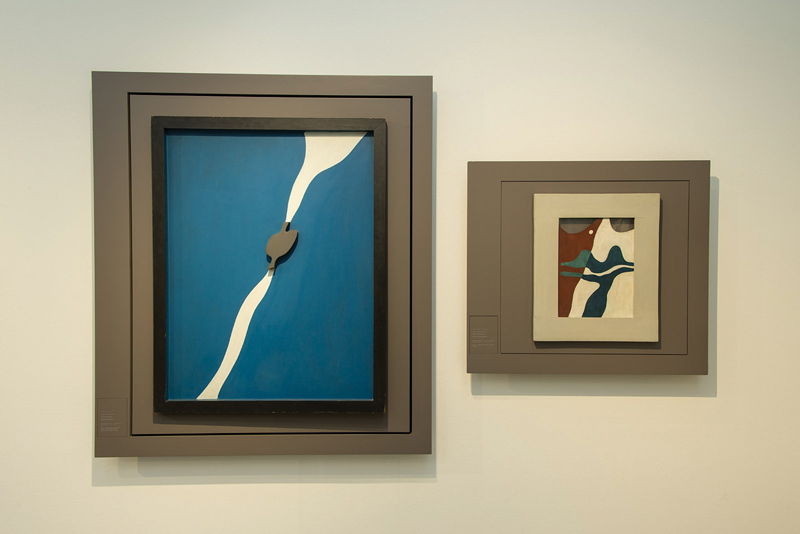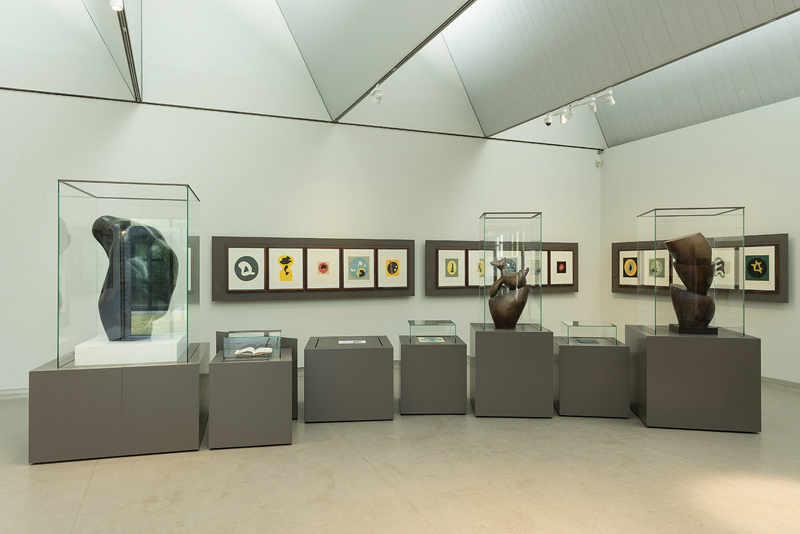 Three ways that you can support Turner Contemporary's work
Turner Contemporary rely on the support of donors, patrons and funders to deliver a broad and ambitious programme and to keep the gallery free and open to all.
Here are three ways you can support.
1. Next time you visit, make a donation, your donation will go straight towards supporting the work that Turner Contemporary do – including bringing world class artworks to Margate from across the globe and providing art materials and supplies for their learning programme. You can also donate on the website or via text (Text TURN01 to 70070 followed by the amount that you'd like to donate).
2. Become a Patron, be the first to know about new developments and their upcoming programme, benefit from a discount in the shop and café and get invitations behind the scenes and to exhibition previews. Your support will be recognised on the honours board as you enter the gallery. (£83.33/month, £1000/year)
3. Could your company work with Turner Contemporary? By becoming a Corporate Patron or sponsor, you can work with the gallery to create a package that extends your company's reach, and reflects your ambitions and social endeavours. From networking opportunities, to the use of space and exhibition previews for your clients – the team can create bespoke packages to suit your needs.