One of the longest established businesses on The Pantiles is the Fairfax Gallery, where contemporary art is juxtaposed within its spacious listed building on the Lower Walk. The gallery was established in 1995 and holds ongoing art exhibitions featuring established, award-winning and emerging artists, so there is always something for visitors to enjoy.
The Pantiles provides a great backdrop for the Fairfax Gallery, with so many specialist shops and wonderful places to eat and drink creating a unique visitor experience.
In the ever-evolving world of art, there is still no better way to appreciate original artworks than to view them at your leisure, in the relaxed, unpressured environment of the Fairfax Gallery. In the undiluted world of millions of artists images on social media, the Fairfax helps distil the strongest work of various artist and genre in one place. This is done by researching as well as looking through over 1000 artist applications each year and selecting the strongest to join its stable of artists.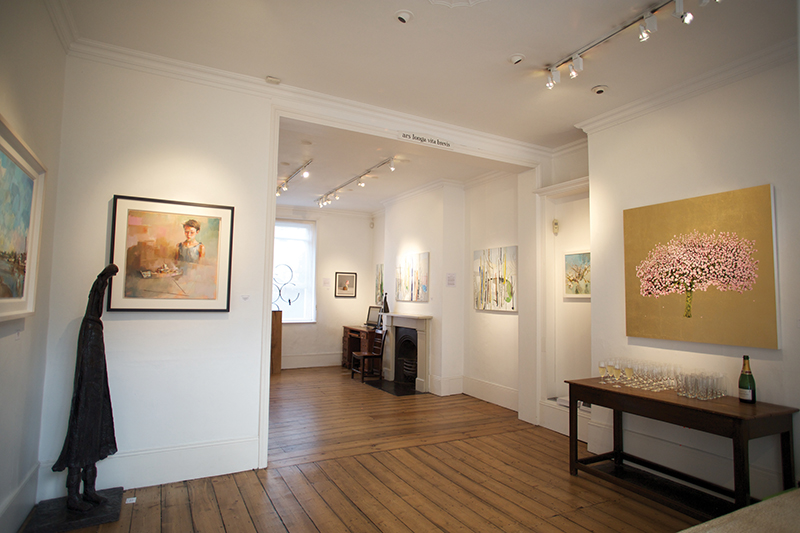 The Fairfax's beautiful period building retains many of its residential features thus helping clients visualise how works may look in their homes. At all times the gallery boasts a stock over 100 paintings ranging from landscapes to figure paintings and abstract art, as well as sculpture for the home or garden. Increasingly popular with clients is the option to view paintings in their own homes. This has proved a great way to find a centrepiece or with a grand project.
The gallery keeps its standards high by surrounding itself by an ever growing stable of successful artists, some of whom it has been working with since its opening exhibition nearly 25 years ago. The gallery's success has enabled it to grow beyond Tunbridge Wells, with a permanent Gallery in Burnham Market as well as flying the flag for Tunbridge Wells at major art fairs in London, New York, Hong Kong and Singapore.
The Fairfax Gallery genuinely exhibits a standard of art rarely seen outside London (no surprise as it had a gallery in Chelsea for 7 years). This achievement was highlighted in 2016 when it was voted ​'Best Gallery' in Kent in the Muddy Stilettoes Awards against strong competition such as the Turner gallery.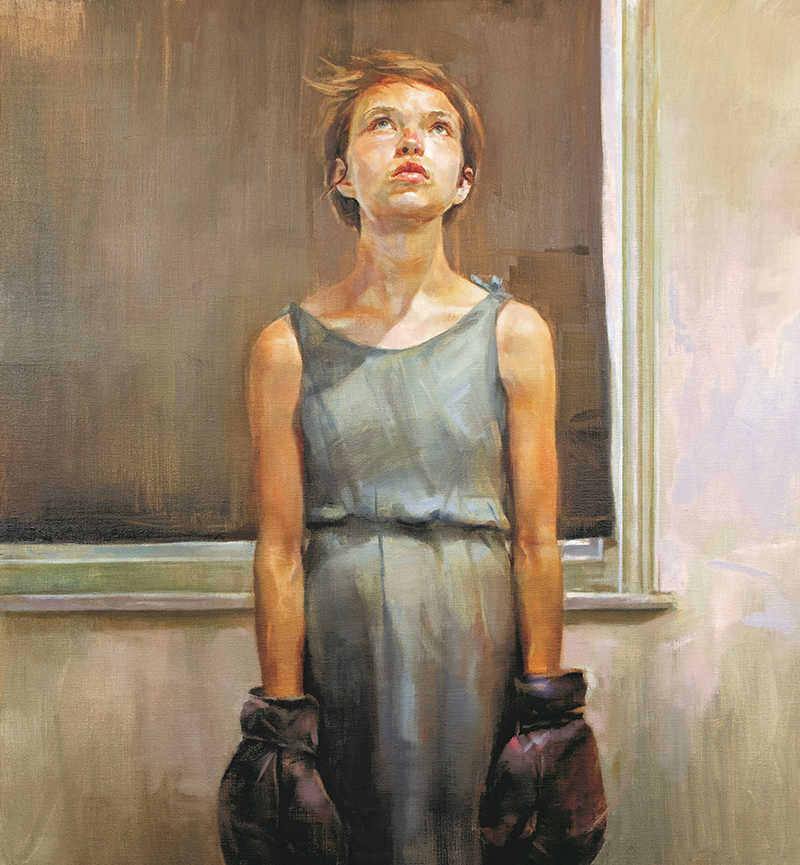 At the end of April the Fairfax Gallery will be holding an exhibition by Shaun Ferguson, a talented figure painter, who after graduating from The Royal Academy Schools, won the ​'Discerning Eye, New Discovery Award', at the time the largest financial prize for an open competition in the UK. In June the Fairfax Gallery will hold an extra special exhibition to celebrate its 25th Anniversary. The landmark show will feature new paintings and sculpture from its most popular artists along with a catalogue to accompany the event.
23 The Pantiles, Tunbridge Wells TN2 5TD
Tel: 01892 525525
www​.fair​fax​gallery​.com