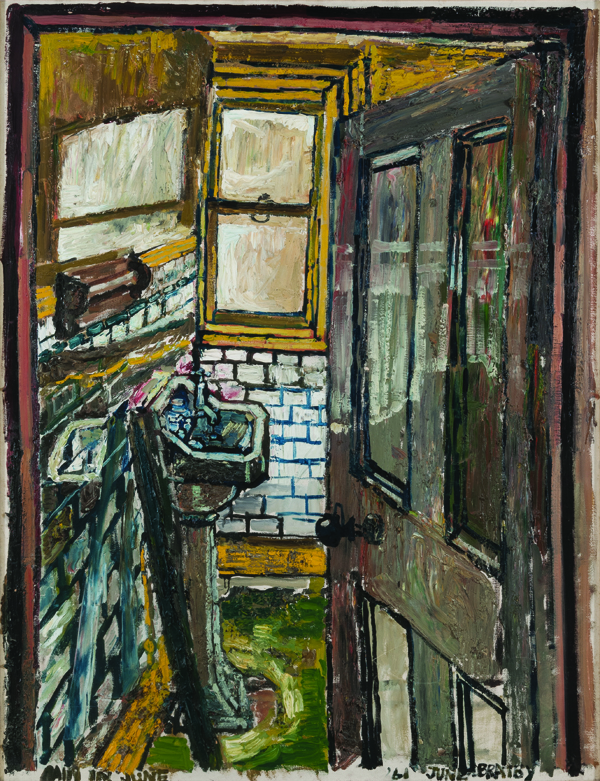 John Bratby: Everything but the Kitchen Sink,
including the Kitchen Sink


30

January –

17

April

2016


Jerwood Gallery, Hastings
John Bratby was a prolific painter, writer and enfant terrible of the British art scene during the 1950's and 60's. He died in his adopted home town of Hastings in 1992 whilst walking home from his local chippy the day after his 64th birthday.
Rather than create a traditional retrospective of his oeuvre – it is believed Bratby painted over 3,000 works – Jerwood Gallery, in collaboration with Bratby's family, friends and colleagues, launched a rare opportunity for the UK public to shape the content of a major gallery exhibition. It called for submissions of privately owned Bratby's, along with personal recollections, letters and photos. The response was staggering.
Hundreds of people (including many household names) got in touch with their remarkable – and often totally unknown until now – Bratby works and stories. The works uncovered are astonishing and reveal the incredible passion of his collectors.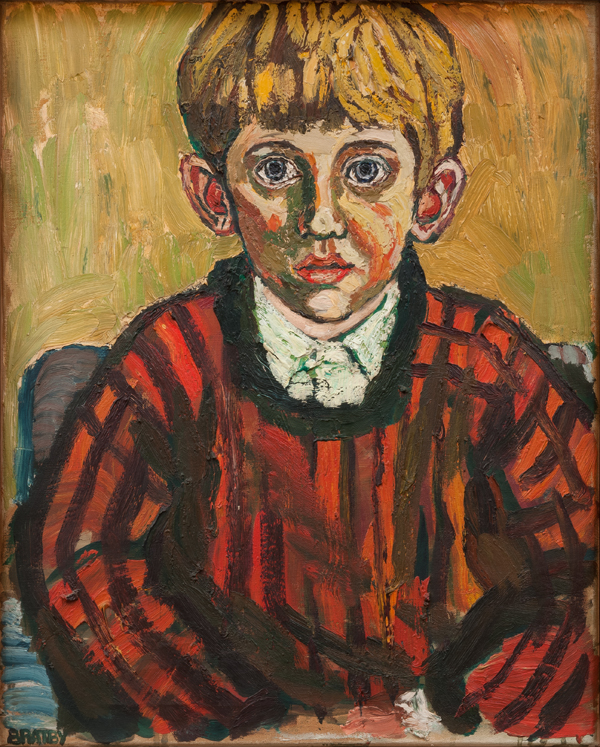 An independent panel of Bratby's dealer Julian Hartnoll (also owner of the Bratby archive), Bratby's friend and assistant Charlie Reeves, Exhibition Curator Victoria Howarth, artist Tom Hammick and Mark Ellin from Burstow & Hewett auctioneers and valuers, had the unenviable job of whittling down the submissions. They formed a shortlist of portraits, landscapes, still lives and drawings from across the UK that will feature in John Bratby: Everything but the Kitchen Sink, including the Kitchen Sink. The exhibition will take up the entire ground floor of Jerwood Gallery.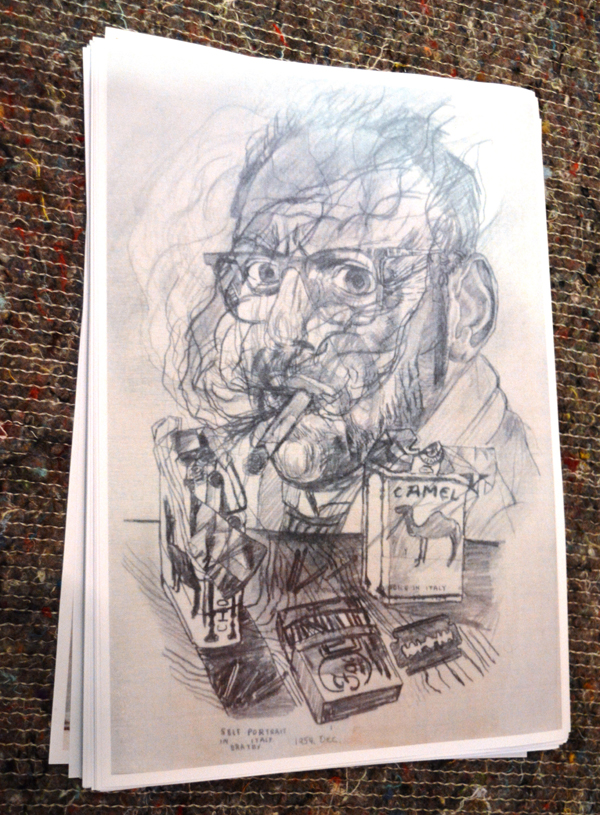 Bratby painted a whole raft of celebrities and notable figures during his life. Included in the exhibition will be a portrait of Sir Paul McCartney, painted in 1967 at the height of the Beatles' fame, the Monty Python star Michael Palin who wrote about the experience of sitting for Bratby in his book Halfway to Hollywood – Diaries 1980 – 88 and is lending his 1981 portrait. Also in the exhibition will be a portrait of Lord and Lady Richard Attenborough (1967). Seen in public for the first time will be his portrait of actor Tom Bell (painted in 1979 when he was starring in Bent, lent by Tom's partner Frances Tempest), agony aunt Claire Rayner (1981, lent by her son the journalist and food critic Jay Rayner), author Sir Malcolm Bradbury (1982, lent by his son Dominic), and the comedian Arthur Askey (1967),
We will also get to meet Bratby himself as the exhibition features several self-portraits – including Self Portrait with David and Friend (1965) and Self Portrait with a Sunflower (1977) from the collection of Bratby's widow Patti, who is lending a number of her paintings to the show. Patti herself is featured in many works (such as Patti Seated, 1978) as is the artist's first wife, Jean (Jean Tired, 1955). Bratby's son David is lending the beautiful 1959 charcoal drawing David Bratby as a child his father did of him. Another portrait of David is being lent by Room with a View actor Julian Sands, who has a considerable Bratby collection and is lending five works to the exhibition, including a spectacular Nude – apparently a favourite work of late artist Lucian Freud. We even get to meet the family pets, such as Angora Rabbit (1983), owned by Patti Bratby.
Bratby admired Van Gogh and repeatedly produced paintings featuring sunflowers and we will see a number in the show, including Sunflower Pool II (1959) and Sunflowers 11 (1967), plus other still lives (such as Still Life with Oranges, 19). Bratby's impasto brushwork also captured memorable landscapes, represented in the show by works inspired by his trips to Venice.
Due to the overwhelming amount of previously unseen archive material offered to Jerwood Gallery, one room of the exhibition will be a recreation of Bratby's domestic environment.
Patti Bratby, John's widow, says ​"I'm so excited about this project and the final exhibition I can't stop thinking about it. John worked with great intensity – from one seed out of packet of the Van Gogh variety John did 55 paintings in 18 days. I cannot wait to see so many of his works collected together in Hastings."
Jerwood Gallery Director Liz Gilmore says ". A retrospective of John Bratby's work is long overdue, and where better for it to take place than in the town that he made his home. John Bratby was a complex and intense personality but I hope the show captures some of his moments of genius. We hope our exhibition will rediscover and celebrate the man who put everything but the kitchen sink, including the kitchen sink, into his art."
For more information about John Bratby: Everything but the Kitchen Sink, Including the Kitchen Sink follow @jerwoodgallery on Twitter and visit www​.jer​woodgallery​.org