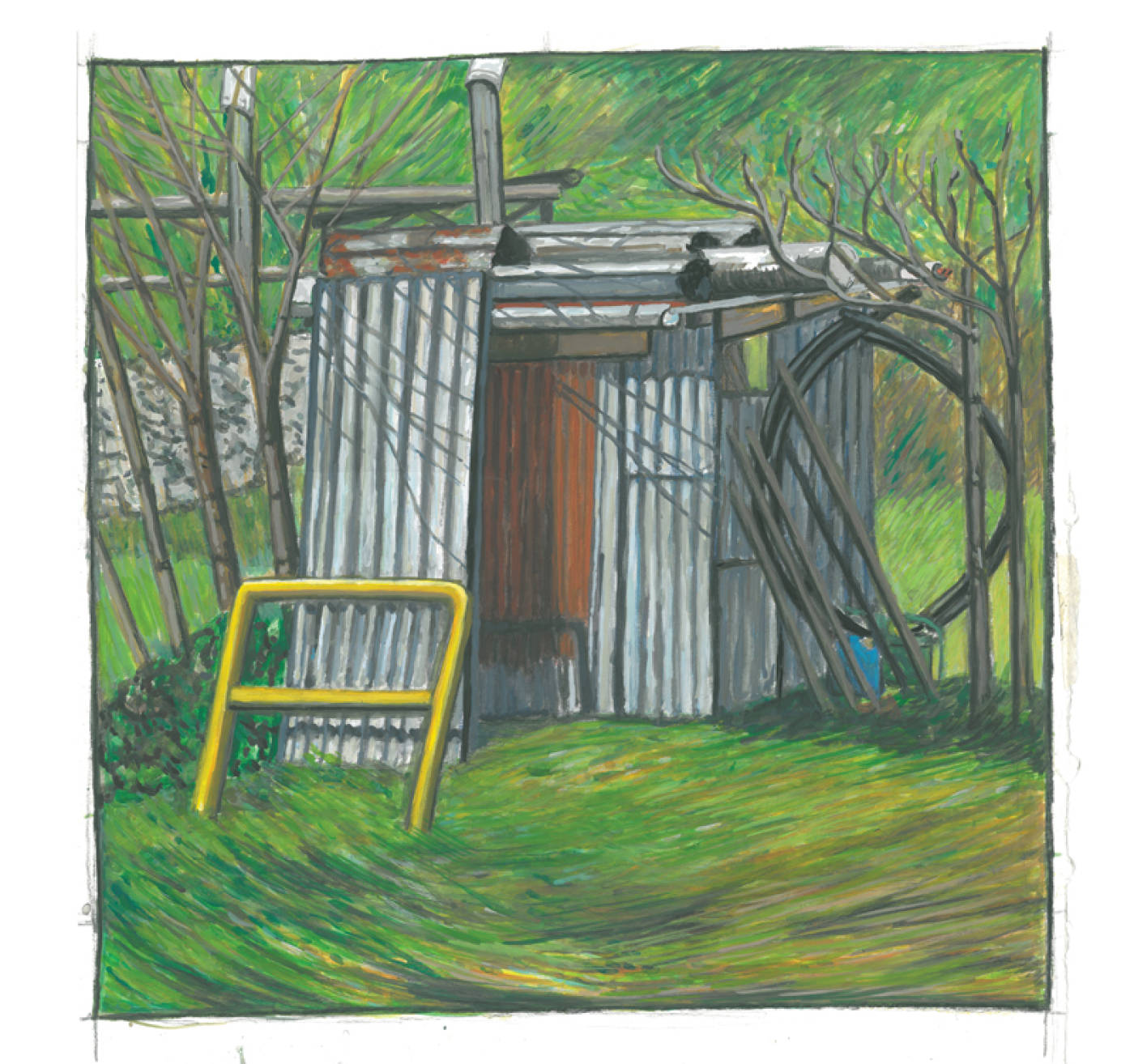 Evolving Moments
Noël, whose family home is in East Sussex, but now lives in Vienna, Austria, with his wife and young son, says he is excited at the prospect of returning to the capital where he last held an exhibition in 2015.
"Although I have had several shows in Austria, and taken part in the Vienna Art Week for the past two years, I felt it was important to have an exhibition of my smaller works so that people in the UK, who have shown an interest in my work in the past, could have the opportunity of seeing for themselves what I have been doing and where my painting is at the present time. This provides the ​'evolving' aspect of my show. In the main it will be a work-in-progress exhibition. I am intending to release a new catalogue of finished works in 2018. My paintings take a considerable time to produce from concept to the finished work and this is the importance of ​'moments' in the title.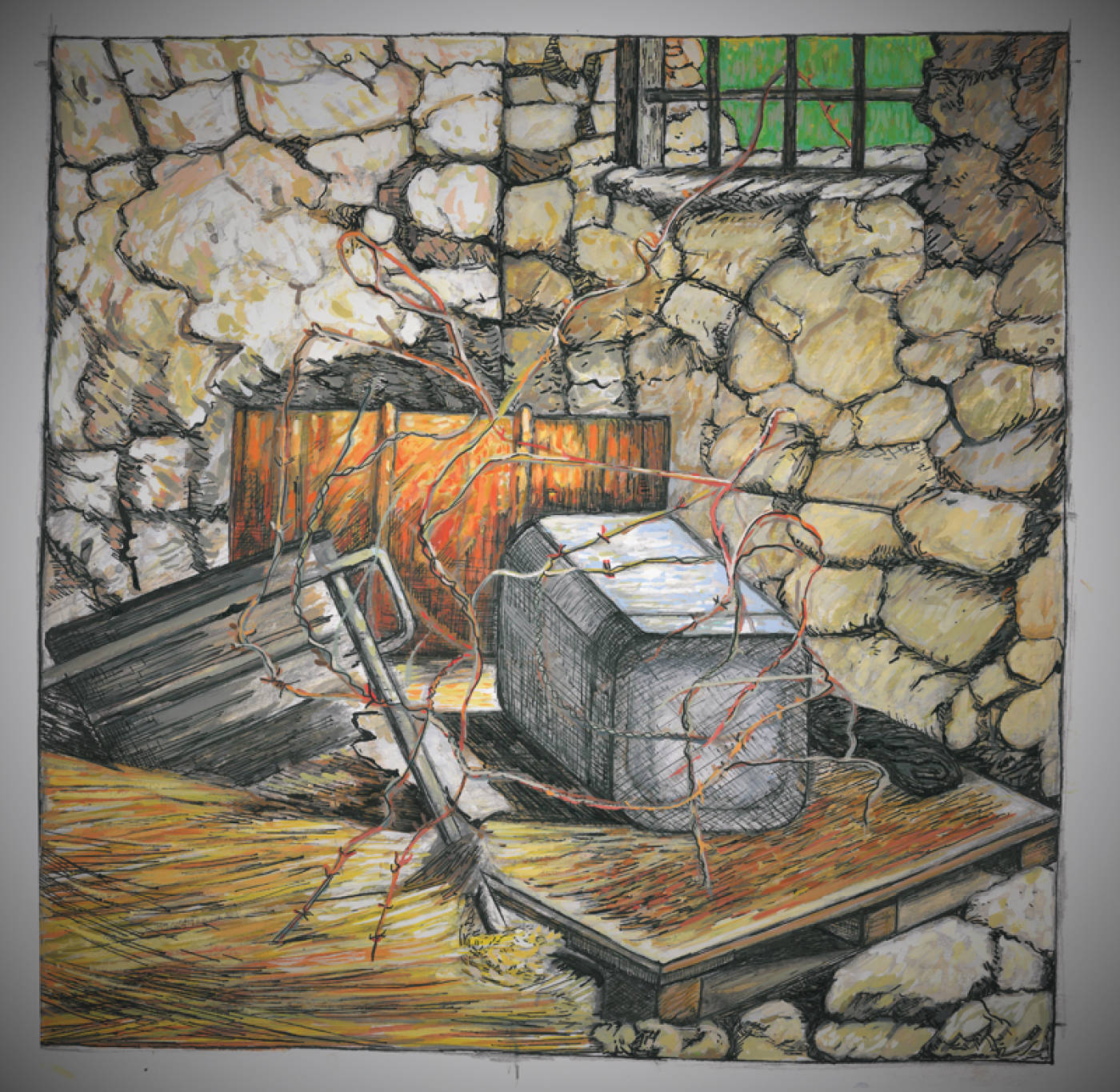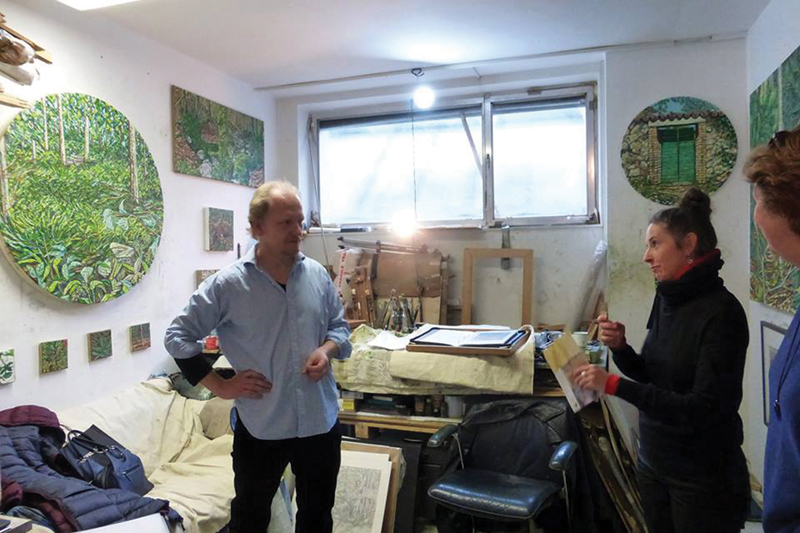 All my paintings are formed around very simple moments that I encounter in the landscape. Particularly when I am walking in the woods and hills, the Weinerwald, which surround Vienna. These moments form the essence of my work which I then transform into greater moments as the painting begins to take its course in my studio. But I remain steadfast in my determination that the moment which first inspired me should remain. This transfer, or transformation, can be seen in my oil painting entitled ​'Log Pond' (120cm x 120cm), illustrated, where the paint lies thick on the surface of the canvas.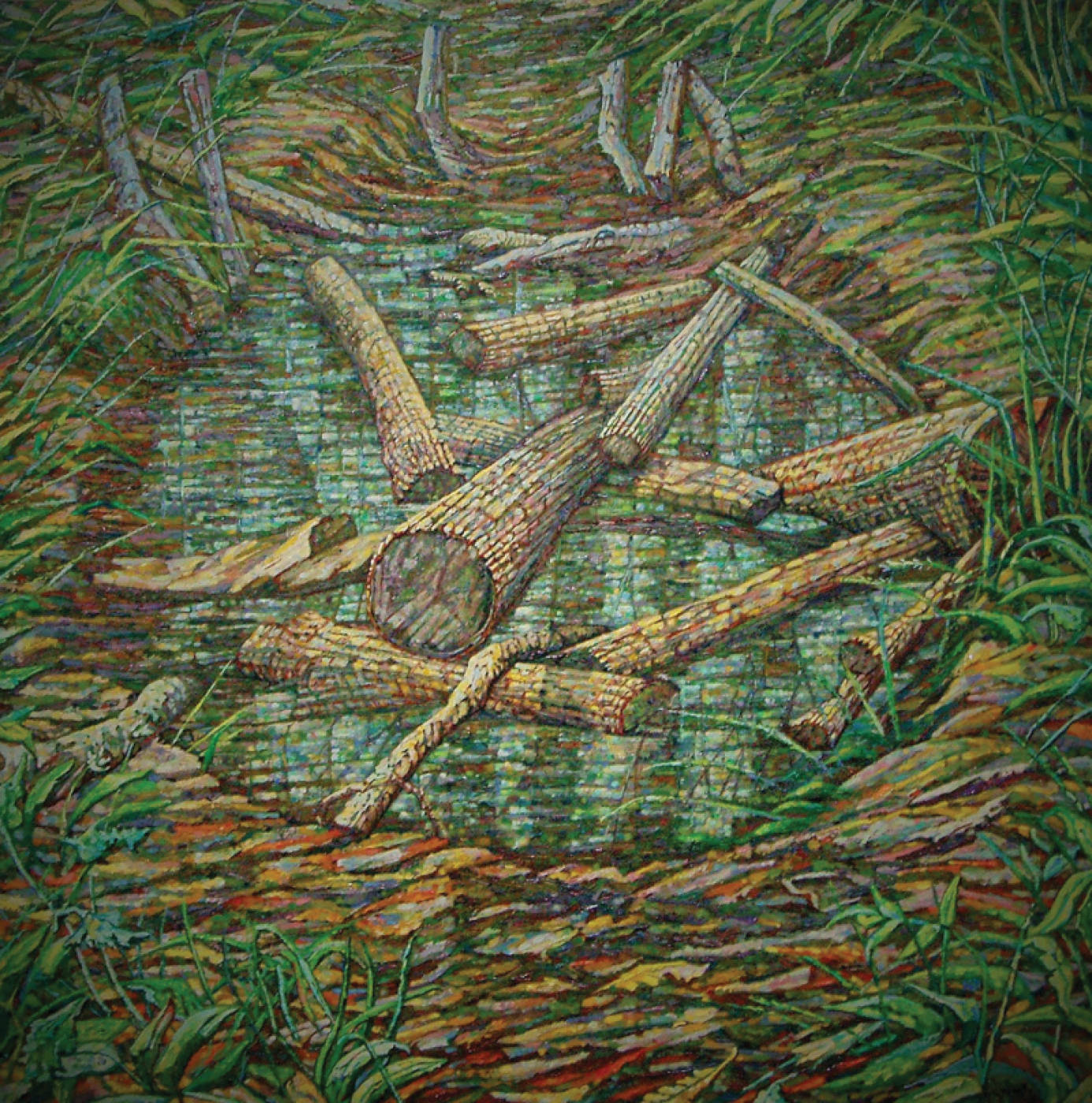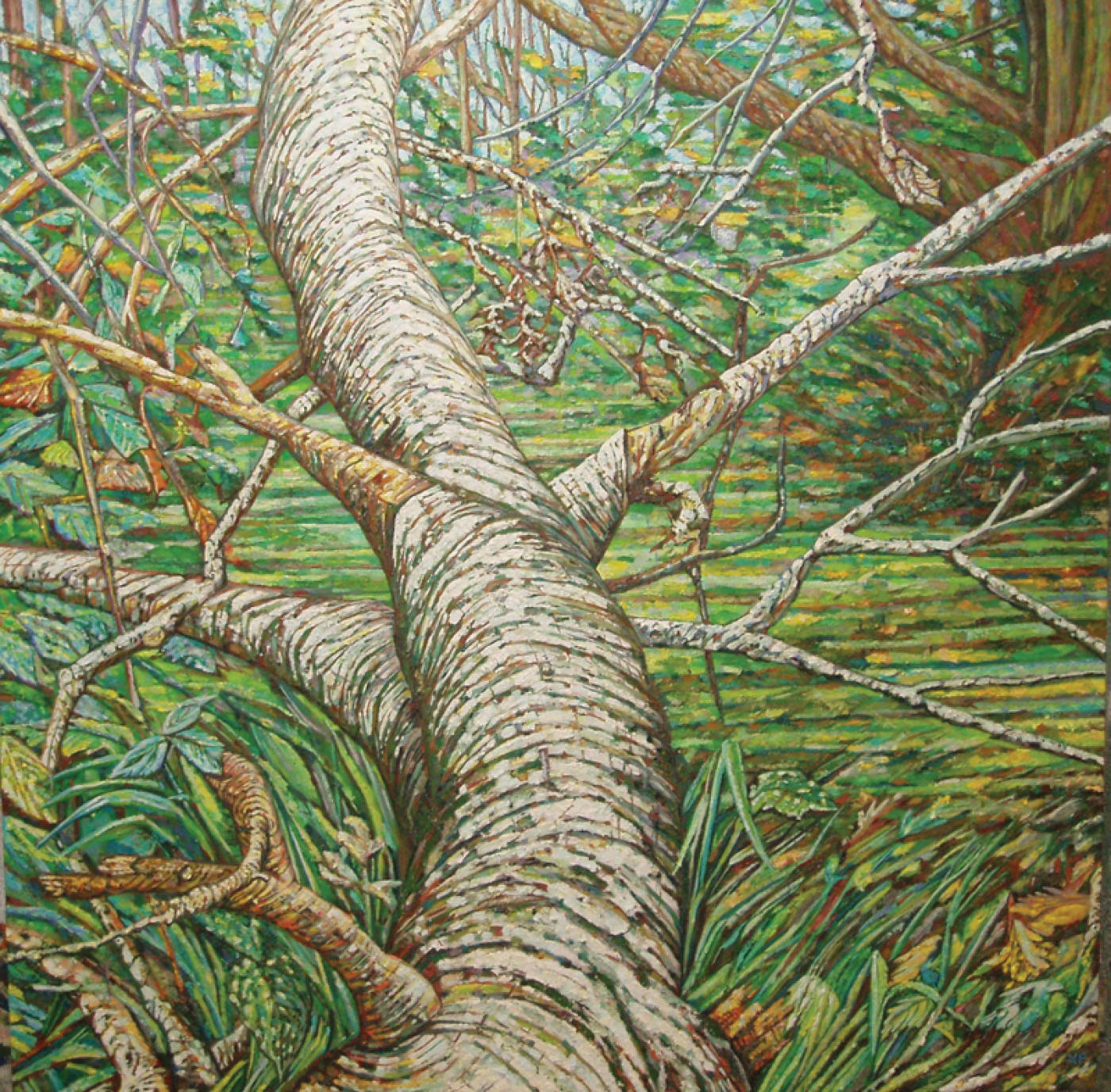 The need to thicken the paint developed out of several snow paintings. I found myself layering on the paint almost as snow itself. I then began to wonder could I do this with other subjects within my work? My most recent paintings have a higher degree of surface to them. The grass and leaves in the foreground of some of my paintings, have become almost three-dimensional. I aim to take the viewer away from the subjects within the painting and back to the substance that I have always loved – the paint!"
Gallery 54 is an intimate space in the heart of Mayfair's historic Shepherd Market. The gallery will be open each day from 10 am to 8 pm. You are invited to join the artist for a glass of wine from 6 pm onwards..
Gallery 54, Shepherd Market, Mayfair, London W1J 7QX
www​.noel​paine​.com
n.​paine@​virgin.​net
07925 538800