Exceptional work in leather
Artist Georgina Brett Chinnery creates birds in unique style
Georgina Brett Chinnery uses leather as her medium to create sculptural forms and objets d' art which exploit traditional tooling, braiding, gilding and stitching techniques, celebrating the tactile essence of material.'Bird Brain', her current series of sculptural forms, invites us to delve into the conscious and ask how we see ourselves and others. Each a form of archetype, these birds are chosen to represent chapters on the road to awareness, for nothing is always as it seems. The endeavour of the labour intensive making process parallels our continuous striving for clarity and serenity. Brett Chinnery's artistry is in the seemingly effortless combining of material, process and meaning, her exceptional work has earned her the Cockpit Arts / Leathersellers' Award for two years running.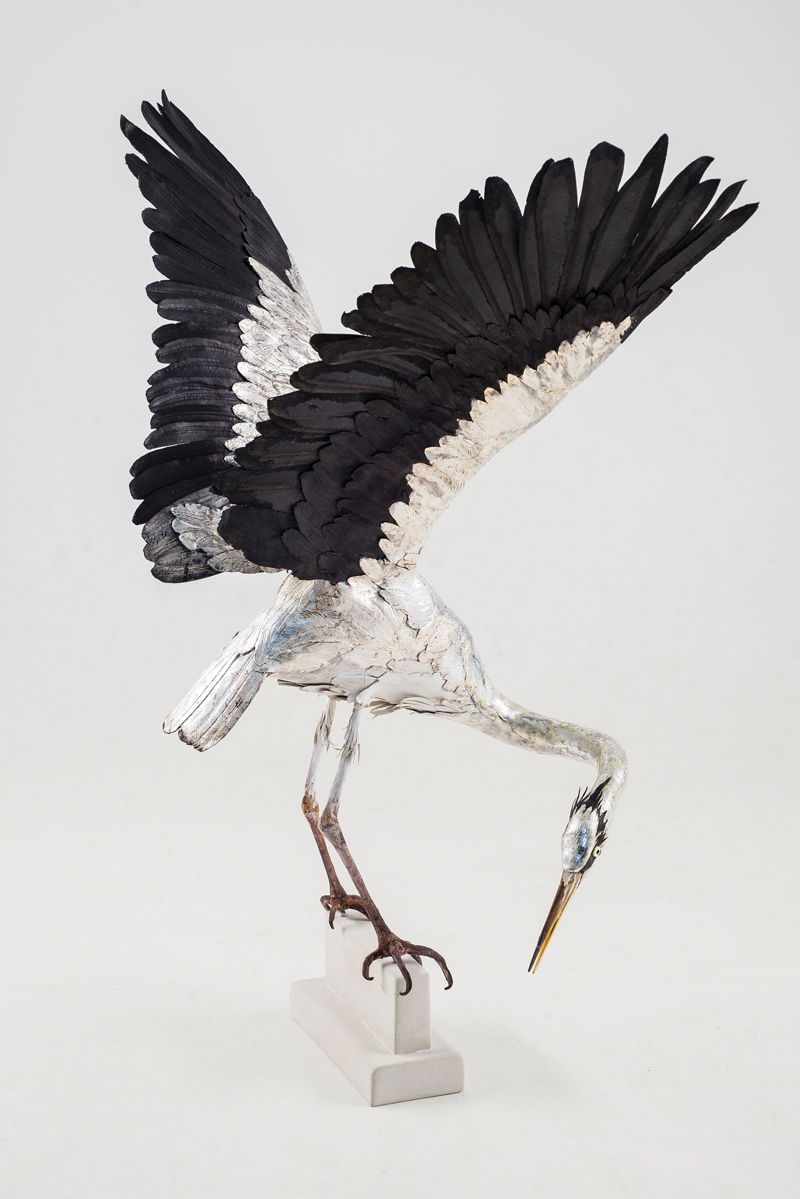 Georgina studied 3D Design at St. Albans School of Art and subsequently went on to learn the craft of upholstery. Utilising these skills she started making her own bespoke furniture which sold at Liberty together with private and commercial clients worldwide, and her work has been featured in numerous publications.
The idea of trying out leather on a popular design led her on a new path. She undertook a short course on decorated leather and showed her first collection ​'Flora and Fauna' in the Project Space at Collect The International Art Fair for Contemporary Objects, held at the Saatchi Gallery in 2011.
Georgina works to commission together with selling her work at Art Fairs and through her website. Her next show will be with Pure Arts October 7 – 14 at Powdermills Hotel Battle.
Tel: 07958611910
georgina@​georginabrettchinnery.​com