Exciting times ahead for

WING

Art Gallery
With a new artist in residence and upcoming exhibitions to look forward to…
Exciting times lie ahead for WING Gallery as Dani Humberstone VP SWA joins the team from across the road at the ART SHOP. Dani will be painting in the gallery from the 2nd May, so why not pop in and see her and take a look at her latest work on the easel as it comes to life. The Gallery will also be open late night until 8pm on one Thursday every month; a perfect opportunity to meet friends and browse whilst sipping on a chilled glass of bubbly! You can visit their website for details and date announcements on facebook and twitter.

Dani has been chair of the annual September Art Exhibition since 2011 and owner of the ART SHOP for some 16 years. However, having recently taken up a council position and role of Vice President with the Society of Women Artist, based at the Mall Galleries in London, it is now time for her to make some changes and hand over the rains of these endeavours to new stewardship. Dani says of these changes ​"I am really looking forward to being ​'Artist in residence' at WING and bringing my experience of curating and managing exhibitions to the gallery – continuing to help WING remain a destination gallery for both makers and lovers of art"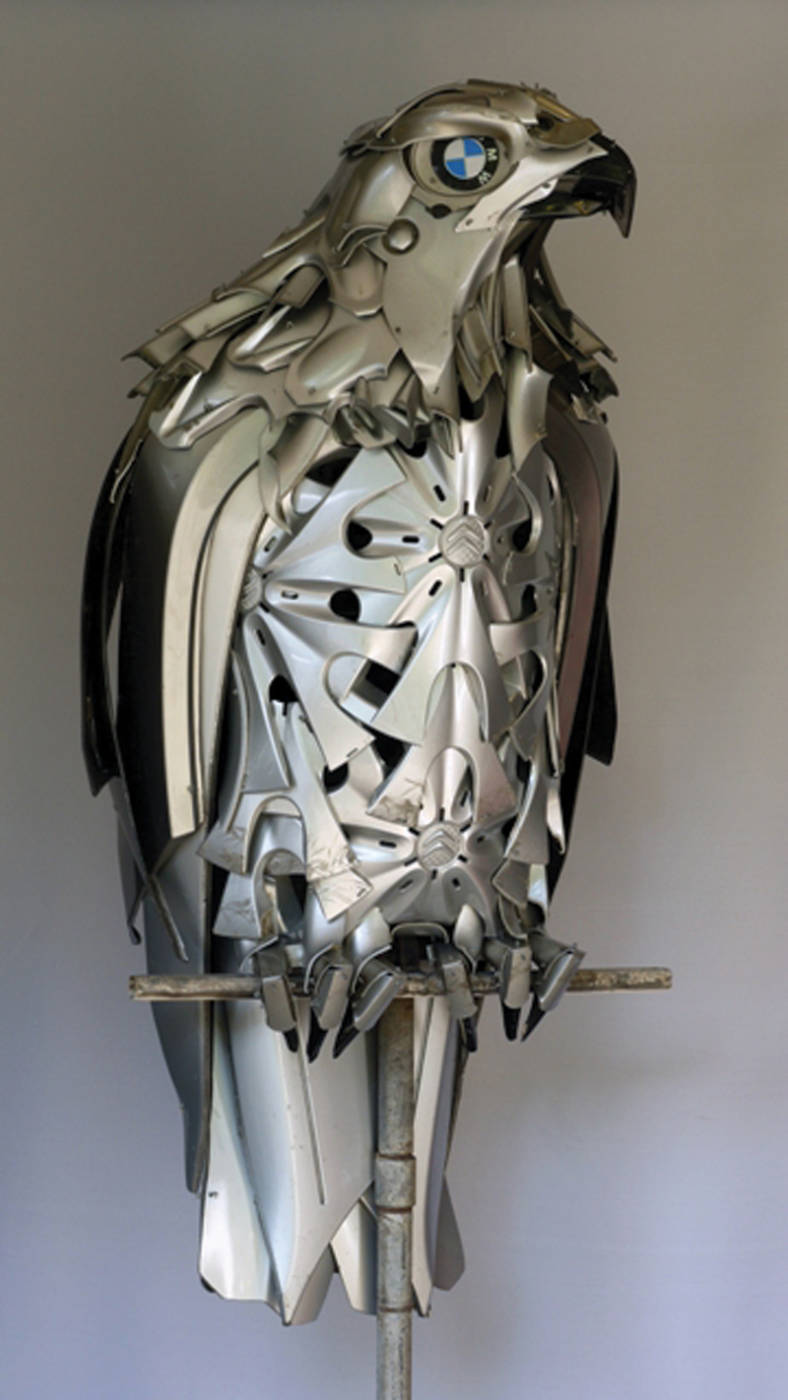 Falcon by Brighton based Ptolemy Elrington
The first feature exhibition of the 2017 season opened at WING on the 22nd April and runs until 13th May. Titled ​"The Sculpture Show", it showcases the artwork of 10 talented sculptors including Peter Clarke, Jenna Gearing, Jonathan Hateley, Gavin Roweth, Genie Cutts, Camilla Le May, Mia Zervudachi, Ptolemy Elrington and Tom Nicholson Smith.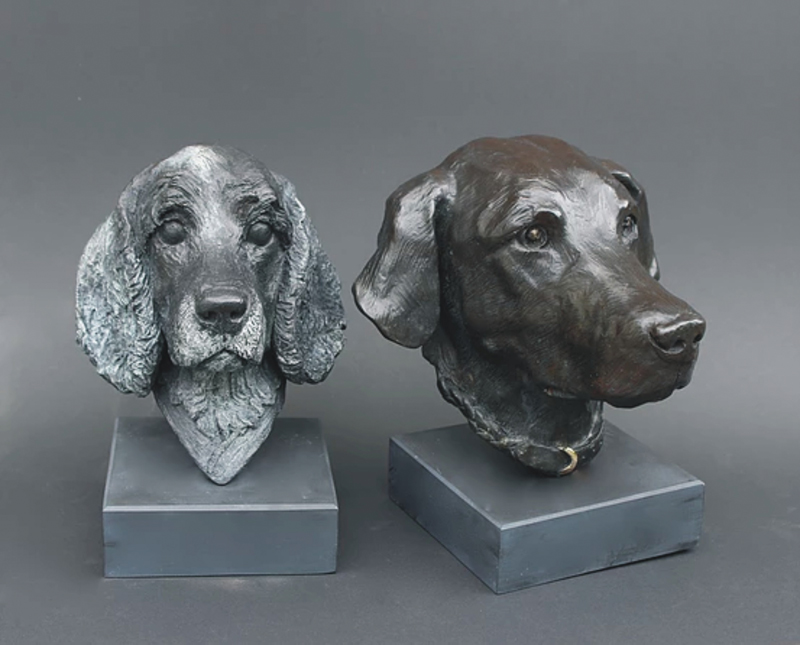 Bronze Dog Heads by recent graduate of Mayfield School Jenna Gearing
The gallery is available for private hire for events. They also host a range of workshops and classes throughout the year. If you are interested in hearing more or require further information you can email www​.wingart​gallery​.com to join the mailing list or request a private hire events pack. You can also keep up to date with all gallery happenings on twitter, facebook and Instagram.
WING GALLERY, High Street, Wadhurst TN5 6AA
Open Monday – Saturday 10am – 5pm
www​.wingart​gallery​.com