Gone to the Dogs
A new exhibition at the West End House Gallery 27th May – 10th July
Gallery owners, Karen Papworth and Patricia Hawkins have managed to source a wide range of new work from artists, both local and from further afield. A trip to Bath resulted in the them being able to show a collection of work by Sally Muir who has won acclaim for her daily postings, A Dog a Day.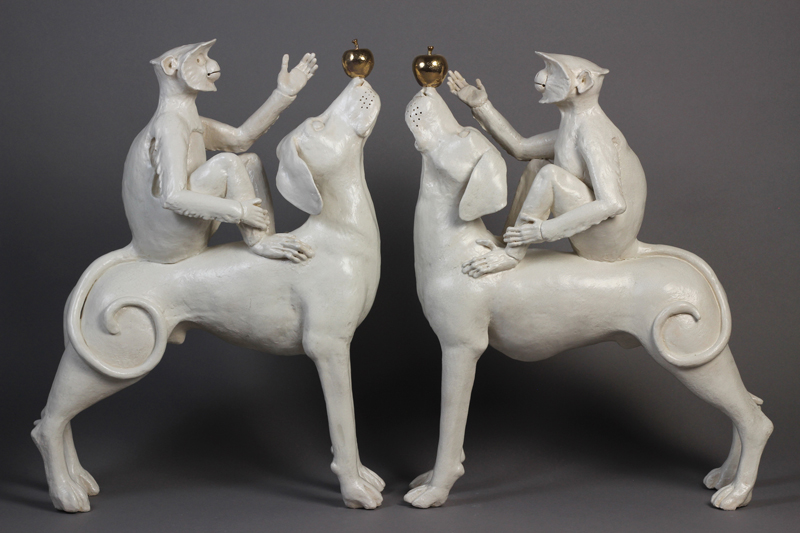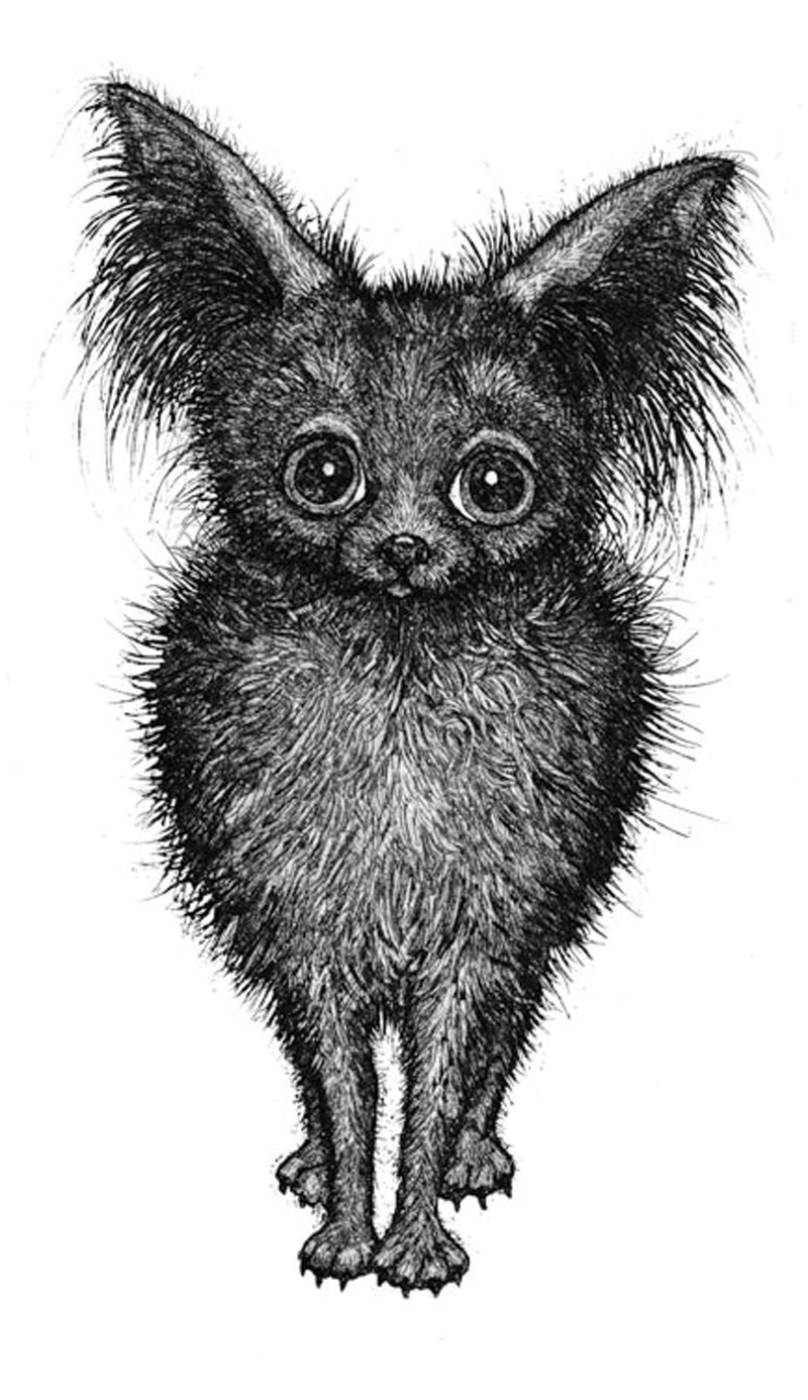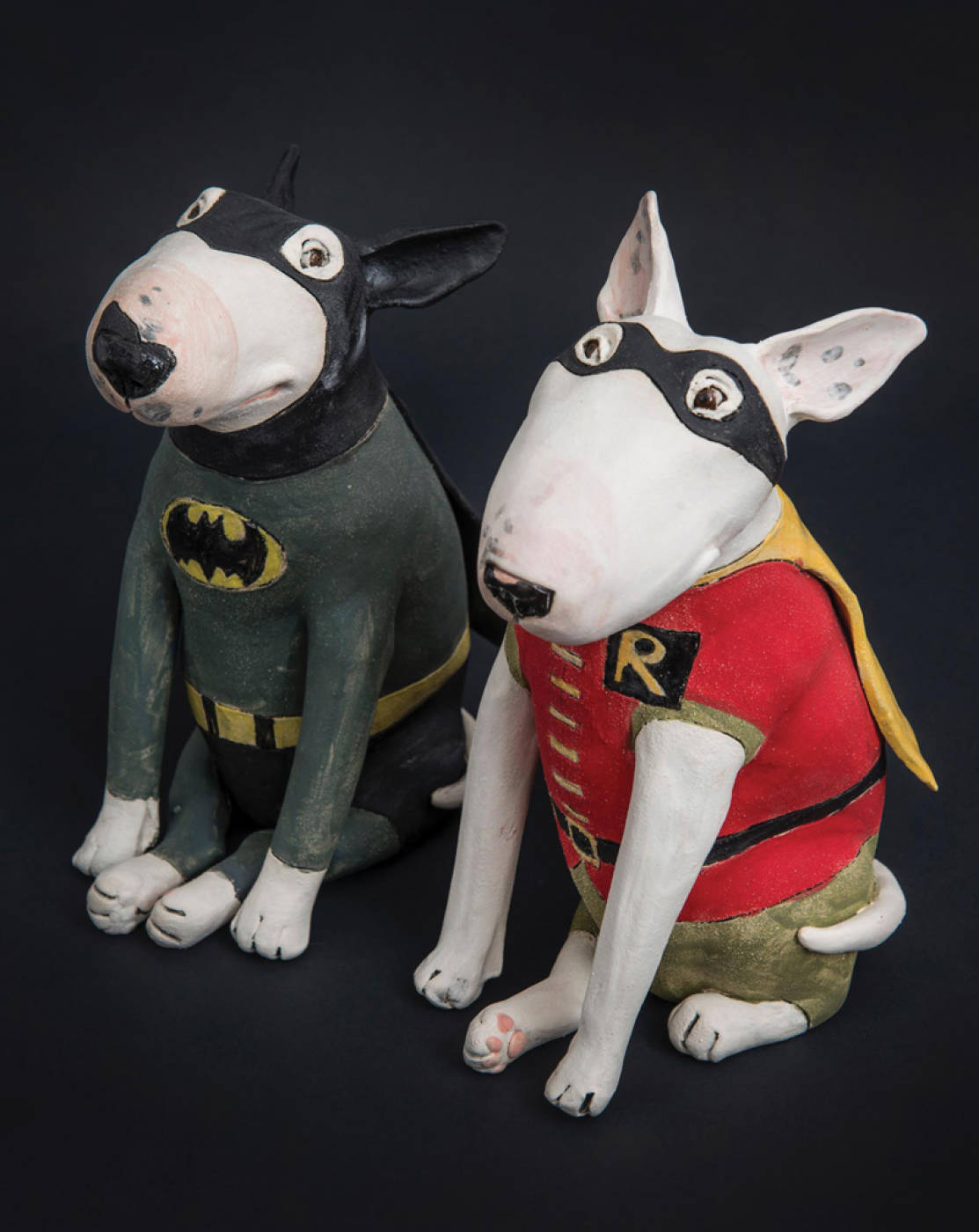 There will be paintings, prints, ceramics and sculpture… even some Dachshund earrings. Other artists exhibiting will include Anna Wilson Patterson, Sonia Rollo, Alison Read and the lovely people at Cranbrook Iron
"We can't quite remember when we decided to place a bowl of Bonios on the front desk of the gallery, but we think it was only a couple of days after we opened. Since then, a constant stream of four legged friends have appeared at our door with a hopeful look in their eyes. So, being such a dog friendly gallery, it seemed only right and proper that we should host an exhibition in celebration of all things canine" commented Karen Papworth.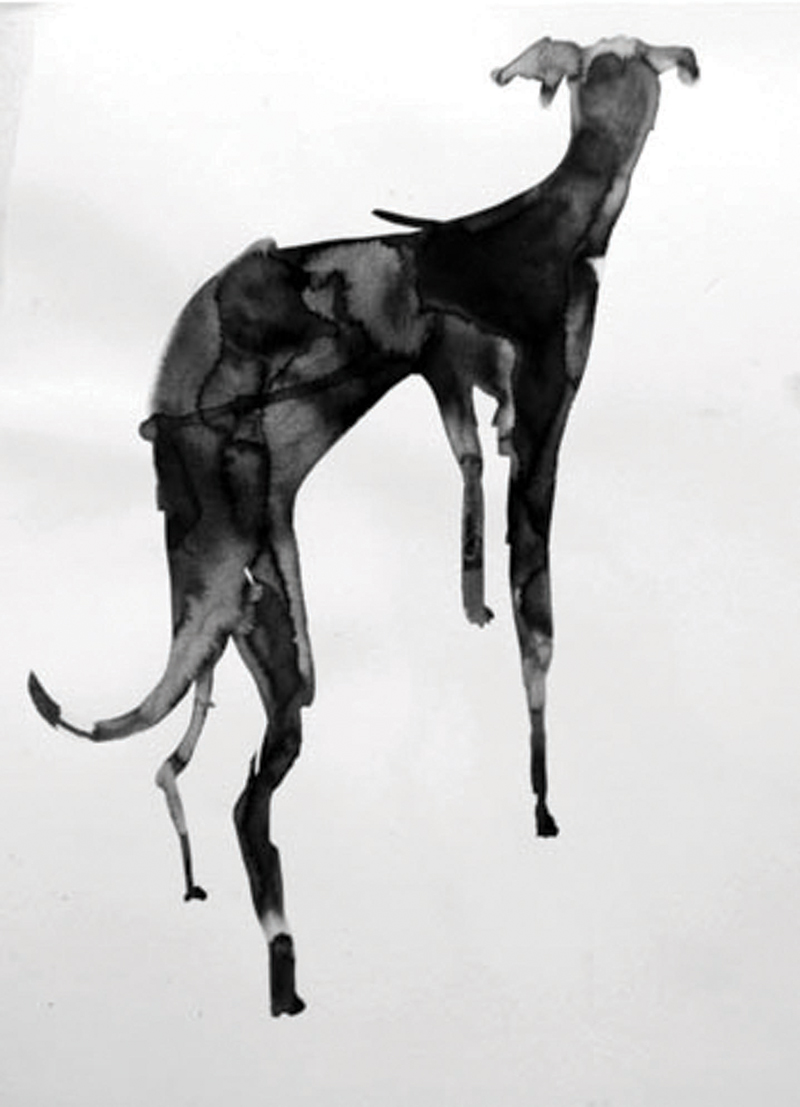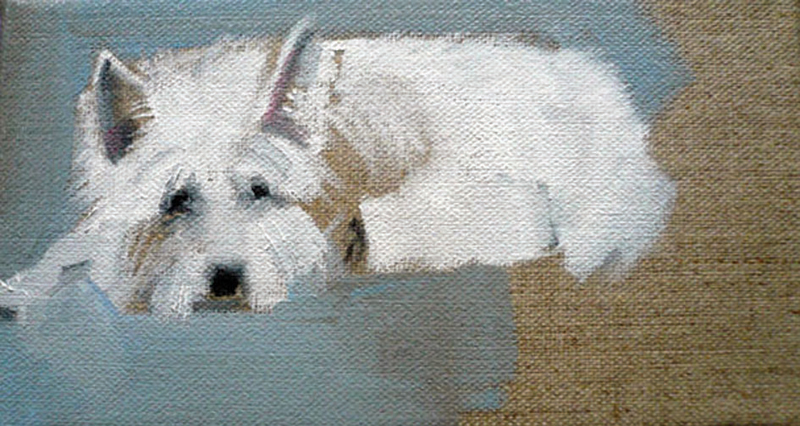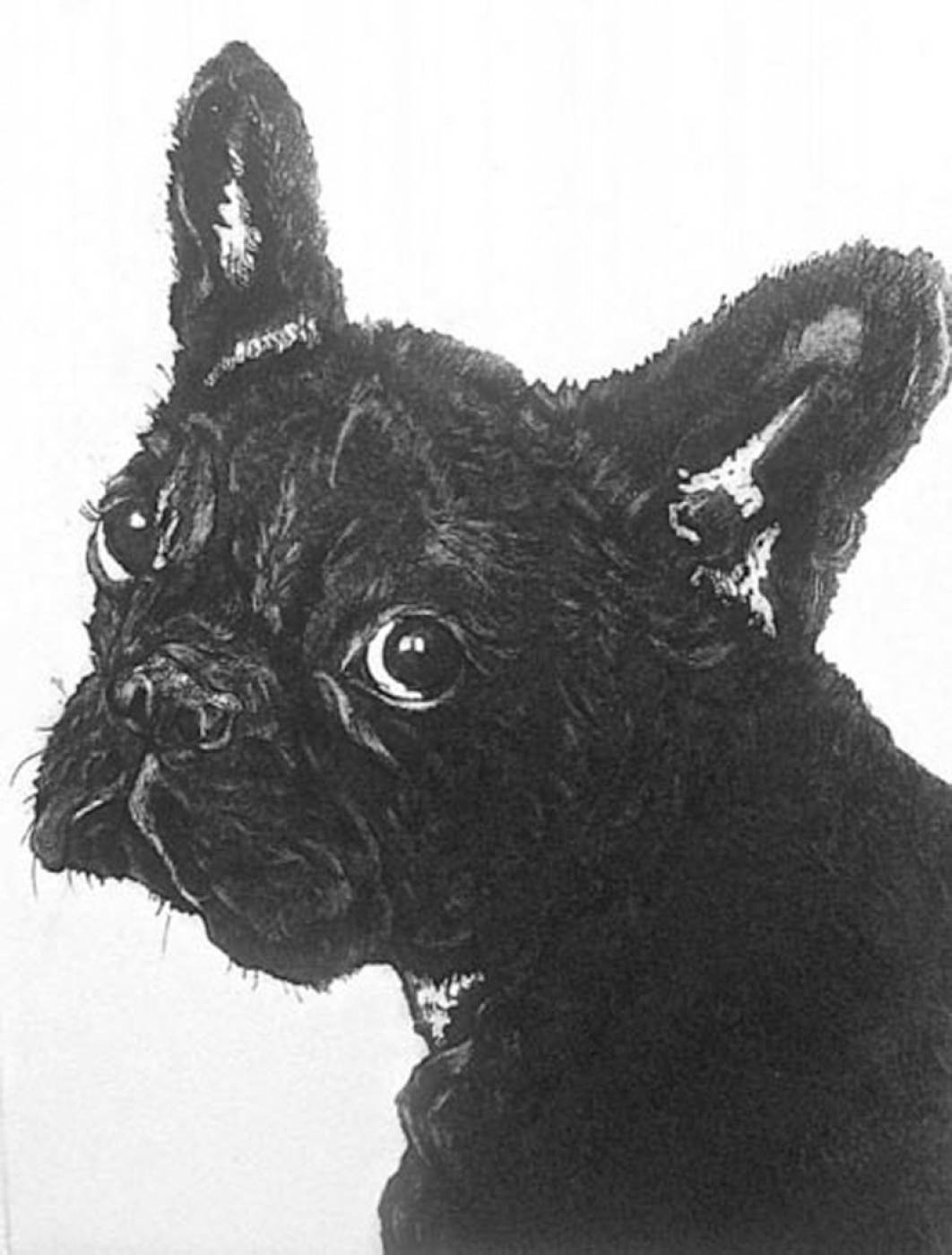 "We are opening the exhibition by encouraging art loving dogs and their owners to visit the gallery during the weekend of 27th & 28th May when the water bowls will be filled and there will be a constant supply of fizz for the humans and biscuits for the well behaved dogs. All we ask is that tails are kept under control (and please bring your own poo bags!) " concluded Patricia.
Situated in the beautiful, historic village of Smarden, West End House Gallery shows original artworks and crafts including paintings, prints, ceramics, jewellery and glass by a range of renowned artists and makers. It is run by two (over) enthusiastic local artists, Karen Papworth and Patricia Hawkins.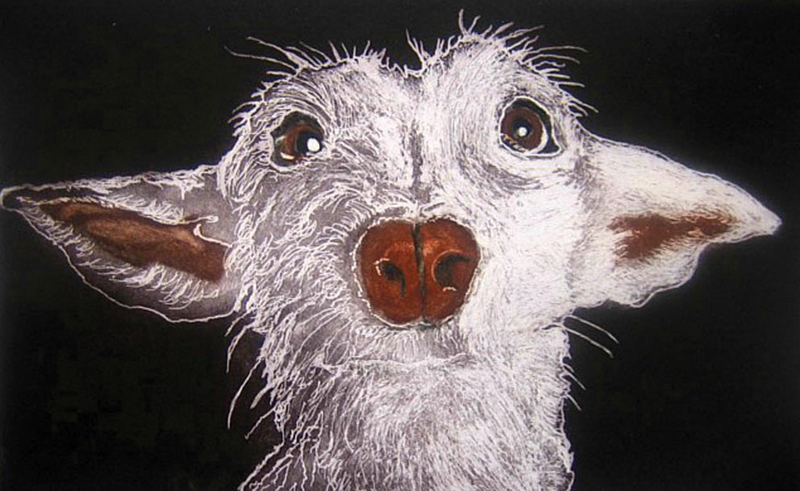 They run four to five themed exhibitions a year, with a lovely eclectic mixed display in between. Karen and Patricia's aim is to make the gallery space a friendly and stimulating environment with inspiring work, at all prices. As well as the artwork on show, they have publications to view and leaflets and information about the events and shows.

The next exhibition Gone to the Dogs runs from 27th May to 10th July 2017 with a Special preview weekend 27th & 28th May 10am-5pm
Water Lane, Smarden, Kent TN27 8QB
Open Thursday to Monday, 10am-5pm
Telephone: 01233 770261
www​.west​-end​-house​-gallery​.co​.uk
spike.​pia@​west-​end-​house-​gallery.​co.​uk