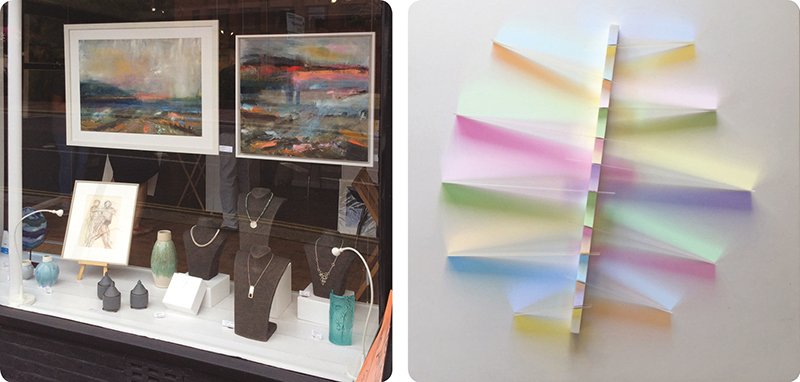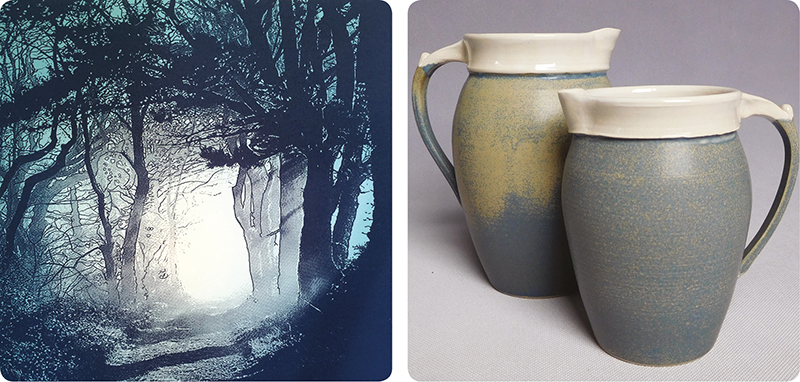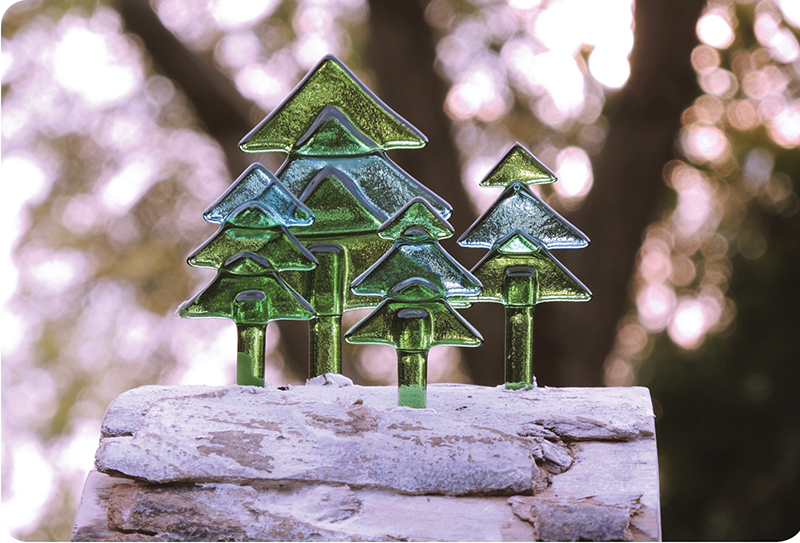 This artist collective gallery showcases a great range of fine contemporary art suitable as gifts all year round, not just for the coming season. Go along and browse around a stunning range of wall art as well as a vibrant selection of jewellery, glassware, pottery and ceramics. There is always one of the artists on duty, with a warm welcome and an opportunity to discuss items in the Gallery first hand.
Ever changing work
ArtSpring focuses on a frequently changing exhibition of members' work and a continuing programme of guest artists. The newest member is Anne McArdle who has a fascination with enamelling. Most of her inspiration comes from living in the beautiful Kent countryside and regular trips to the coast around Hastings. Anne works on copper and uses many enamelling techniques such as powder, wet process, and wet lay enamels and likes to experiment with techniques ​'just to see where it takes me'.
Guest artist debut
The gallery's guest artist for October and November is the Tonbridge-based painter Julie G Frampton, who is also a member of the Earthbound Women art group. Julie mostly chooses things close to her – the trees in her garden, the pots in her kitchen as the subjects of her work. Using a variety of drawing and painting materials, she works until the image has a vibration and a sense of something just captured, as a moment seen on the surface of water broken by the wind. The work on display will also include glass art by Hildegard Pax, who has just won the ​'Best Mixed Media' Prize at the PURE Autumn Art Fair in Battle.
Tonbridge Christmas Festival
ArtSpring will be linking in with the Tonbridge Christmas Festival on Sunday 25 November and staying open until 6:30. For the First Thursday late openings in November and December the gallery will be joining with the OBS Gallery at Tonbridge School (just a short walk away) and not closing its doors until 8pm. This is when you can view both exhibitions in a relaxed manner, meet some of the artists and enjoy a glass of Prosecco too!
Unique handmade items
An exciting range of unique handmade items and decorations, especially created with the Christmas season in mind will be in the Gallery so do go along and have a browse. These will include glass trees on mini logs and glass snowflakes of various colours and sizes. Visitors can take the opportunity to enter the Christmas prize draw to win a £50 voucher to spend in the gallery. All you have to do is leave your name and contact details in the glass jar on the desk – it's that simple! As well as choosing a gift for someone else you could end up with a gift for yourself! There are many reasons to visit ArtSpring Gallery so do go along – they are open every day in December, closing at 3:00pm on Christmas Eve.
ArtSpring Gallery
167 High Street, Tonbridge TN9 1BX Tel: 01732 365924
Nearest car park: Kinnings Row, Tonbridge TN9 1NP
Opening times:
Tues – Sat 10:30 – 17:30, Sundays & Bank Holidays 11:00 – 16:00, First Thursdays: 10:30 – 20:00
www​.art​spring​gallery​.co​.uk