Grierson showcases
NB

Gurung – Artist of Nepal

In his 17 years as a watercolour artist NB Gurung has twice been selected as a judge and member of the International Watercolor Society's Art Contest and Grierson Publications is incredibly proud to showcase some of NB's finest original watercolours, acrylics and high quality Giclée prints. Artist Gurung and Grierson Publications go back a long way and have undertaken many projects together. Post the devastating 2015 Nepal earthquake all we at GP can say is that it has further unleashed the artist's talent and insights. Many of the scenes of World Heritage sites are extremely damaged or some not still standing, making NB's pre- and post-earthquake works even more poignant.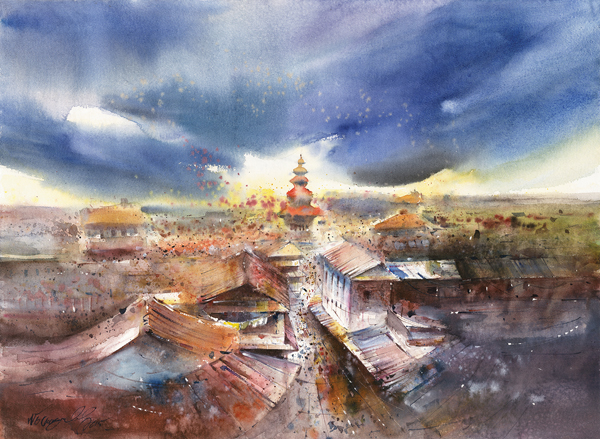 Bhaktapur Sky – after the earthquake. GP has produced a Limited Edition of 250 Giclée prints supporting the Gurkha Welfare Trust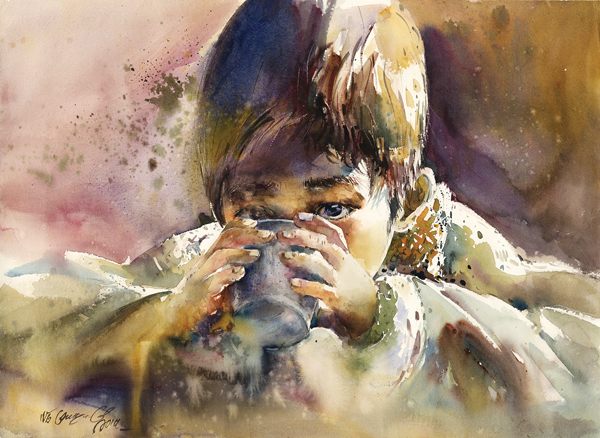 Thirst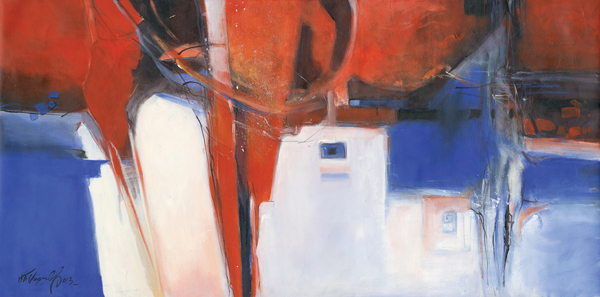 Composition
Born in 1976 in Lekhnath, Nepal, NB's artistic passion began as a young child and with huge encouragement and much hardship eventually set himself up as a freelance artist after gaining his university degree. Living with his family in Kathmandu, NB is beginning to receive worldwide acclaim for his superb and unique style of painting. Predominantly a watercolourist he has had his art showcased around the world. His originals are outstanding – mainly depicting scenes of his beloved Nepal, also portraits and abstracts with a difference!
Grierson Publication's Giclée prints of NB's originals are of a quality second to none
All originals (framed) and Giclée prints are for sale and to view, so please do make an appointment to visit this lovely space in Cranbrook or for more information visit www​.nbgu​run​gart​.com
All images ©Grierson Publications 2015
Grierson Publication | 1 – 13 Stone Street | Cranbrook | Kent TN17 3HF
01580 715856 | 07970 413492
annie@​griersonpublications.​com
Grierson Publications is very proud to work closely with the Gurkha Welfare Trust who benefit from sales of the works
Supporting the Gurkha Welfare Trust
Registered Charity Number: 1103669