Exciting times lie ahead as the newly named Hastings Contemporary re-opens its doors to the public in July of 2019. The award-winning gallery positioned right on the town's beach, celebrates its transition from Jerwood Gallery to a fully-fledged independent space. Opening on 6th of July 2019 with a new name and a new sense of purpose, the shimmering award-winning building will continue on its mission to show the very best of modern British and international contemporary art.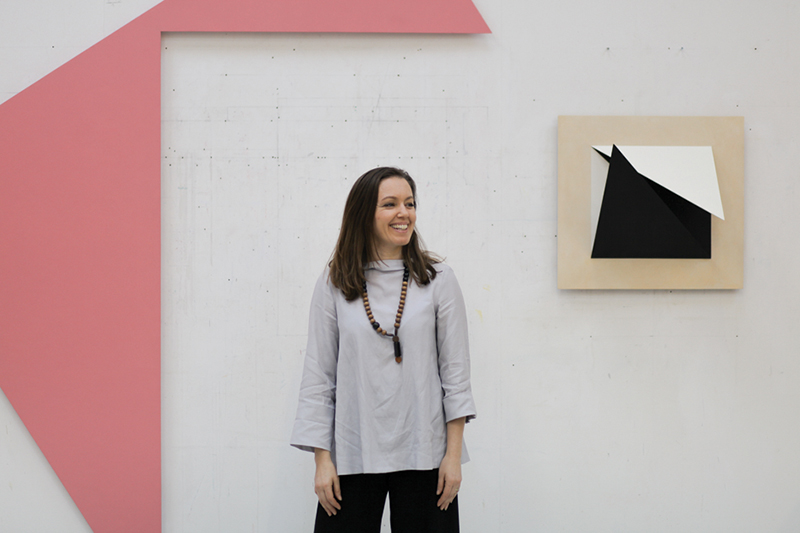 Gallery Director Liz Gilmore in front of John Carter Exhibition
Hastings Contemporary are delighted to unveil two inaugural major exhibitions, Tal R: eventually all museums will be ships and Roy Oxlade: Shine Out Fair Sun.
TAL R: EVENTUALLY ALL MUSEUMS WILL BE SHIPS will explore the work of international contemporary artist Tal R and includes new works across a range of media. Renowned for his unique ability to experiment, reinterpret and create afresh, Tal R is a versatile artist whose work explores and takes inspiration from his surroundings.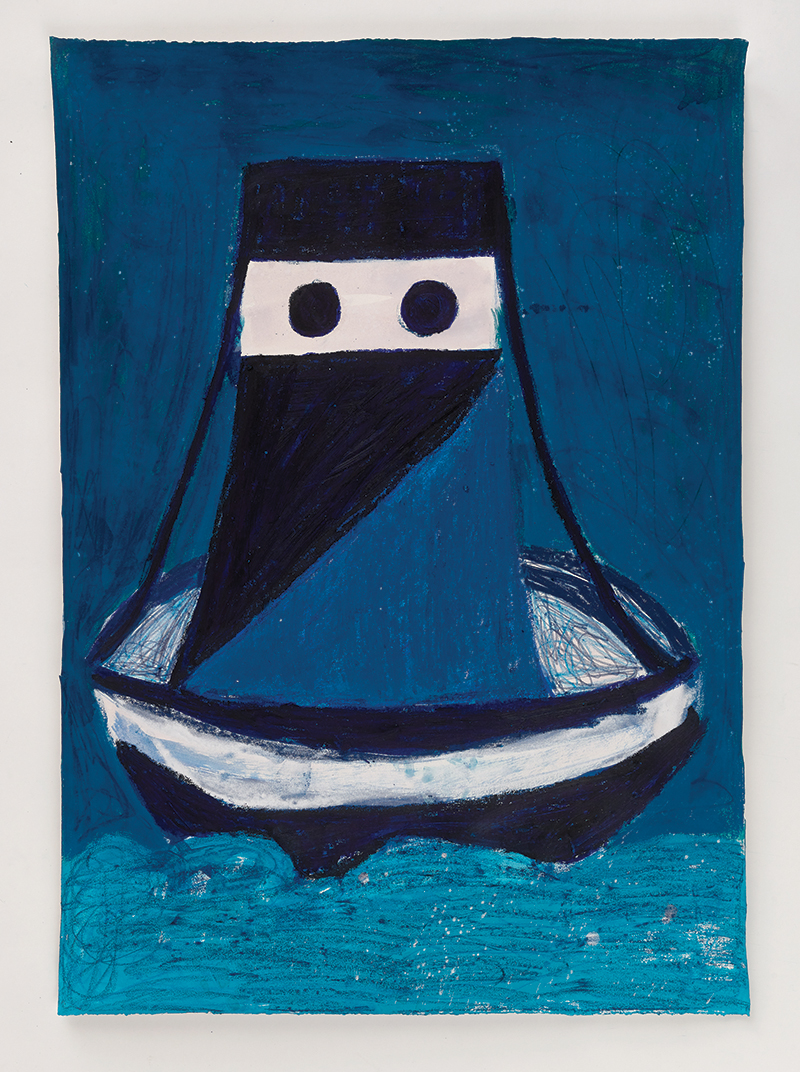 Tal R: Untitled (Blue Ship series), date unknown, oil stick on paper © Paradis/Tal R – Copenhagen, and Victoria Miro – London/Venice

Tal R: Yellow Monkey, 2019, oil on canvas ©Paradis/Tal R – Copenhagen and Victoria Miro – London/Venice. Photographer: Anders Sune Berg
ROY OXLADE: SHINE OUT FAIR SUN is the first major public gallery exhibition of British artist Roy Oxlade (1924−2014). Described in the Guardian as ​'one of the most impressive British painters of the past 50 years', Oxlade was an artist, art writer and highly influential teacher. His approach to painting was instinctual, energetic and bold. The exhibition will include some of Oxlade's earliest paintings from the 1950s while studying under David Bomberg and will give visitors the opportunity to encounter a prolific and previously overlooked artist.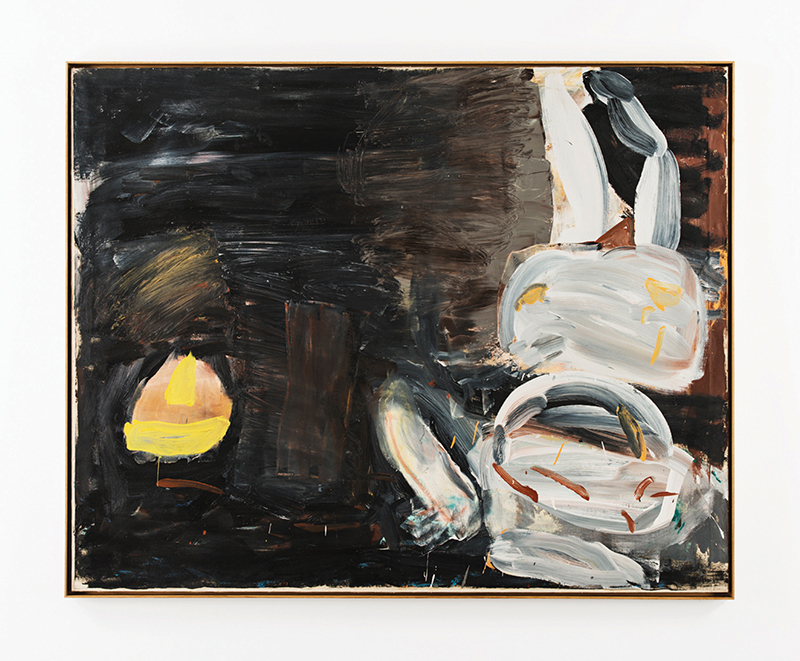 Roy Oxlade: Lemon Squeezer, 1987, oil on canvas, private collection © Estate of Roy Oxlade, courtesy Alison Jacques Gallery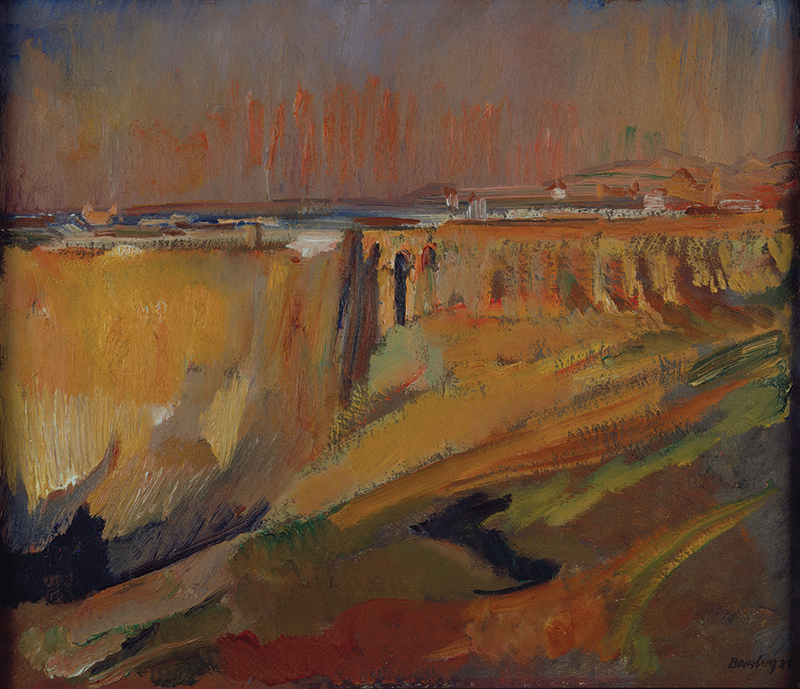 David Bomberg: The Old City and Cathedral, Ronda, 1935, oil on panel © The Estate of David Bomberg. All Rights Reserved, DACS 2019, photograph courtesy Daniel Katz Gallery
The two main exhibitions will be accompanied by a one room display of work by celebrated British modernist, David Bomberg (1890−1957). Bomberg is hailed as a master of the modern era, who invigorated British painting and taught a generation of painters who emerged in the 1950s including Frank Auerbach, Leon Kossoff, and Roy Oxlade.
Loved by both young and older audiences alike, Hastings Contemporary's first Art Patron, Sir Quentin Blake, will be showing new work especially created for the opening, QUENTIN BLAKE: THE NEW DRESS. Blake has responded to the transformation of the gallery by producing a series of tender and intricate sketchbook drawings of characters exploring transformation and structure via fashioned outfits. All works featured have been produced using graphite on paper.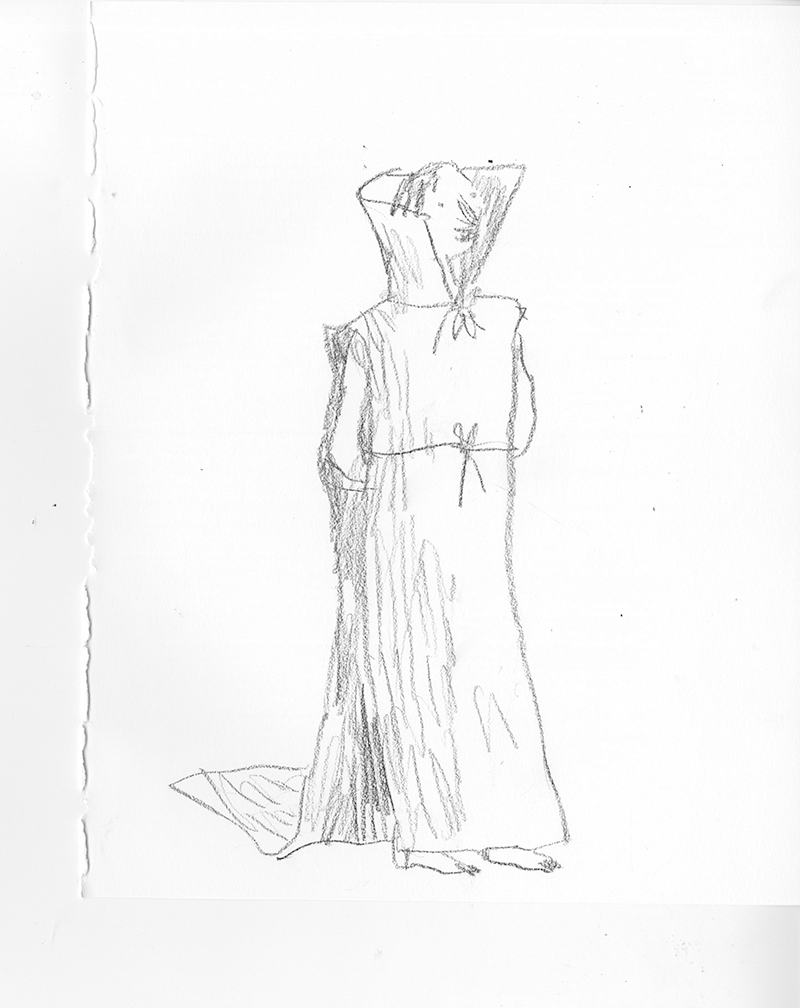 Quentin Blake: From The New Dress sketchbook series 2019, graphite on paper © Quentin Blake
Learning and Participation are at the forefront of the gallery's aspirations, with an excellent record of providing engaging and nurturing experiences for a wide-range of people. Going forward the gallery will expand the formal learning programmes working with nearly every school in Hastings and St Leonard's including children and young people, teachers, babies and pre-school kids and the highly successful Youth Group.
Hastings Contemporary also draws in new audiences and promotes different means of engagement in imaginative ways, mindful of the oasis of peace and tranquility a gallery can provide, the stimulation to creativity and the proven benefits to mental health and wellbeing. There is a wealth of opportunity to access the gallery in different ways.
Whilst the gallery is an important international centre, its vision of supporting the local community and South East region is of equal importance. Work in partnership with other outreach organisations and free evenings once a month are designed to enable the widest possible audiences. There is also an exciting members programme and calendar of special events which enables entry throughout the year for a one-off members fee. Membership is subsidised and there are local half price entry prices and multiple discounted rates. Visit their website and then come along. You would be very welcome!
• Date: Saturday 6th and Sunday 7th July 2019
• Times: 11am – 5pm (last admission 4.30pm, both days)
• Location: Hastings Contemporary, Rock-a-Nore Road, Hastings Old Town, TN34 3DW