Home from home – Kettle's Yard at Jerwood Gallery
Paying to see the contents Horizons of someone else's home may seem odd but when they are the treasures of Kettle's Yard, the price of admission is worth every penny.
Horizons: Kettle's Yard at Jerwood Gallery (12 September 2015 – 3 January 2016) brings works by some of the 20th century's most important and influential artists to the Hastings gallery for the very first time.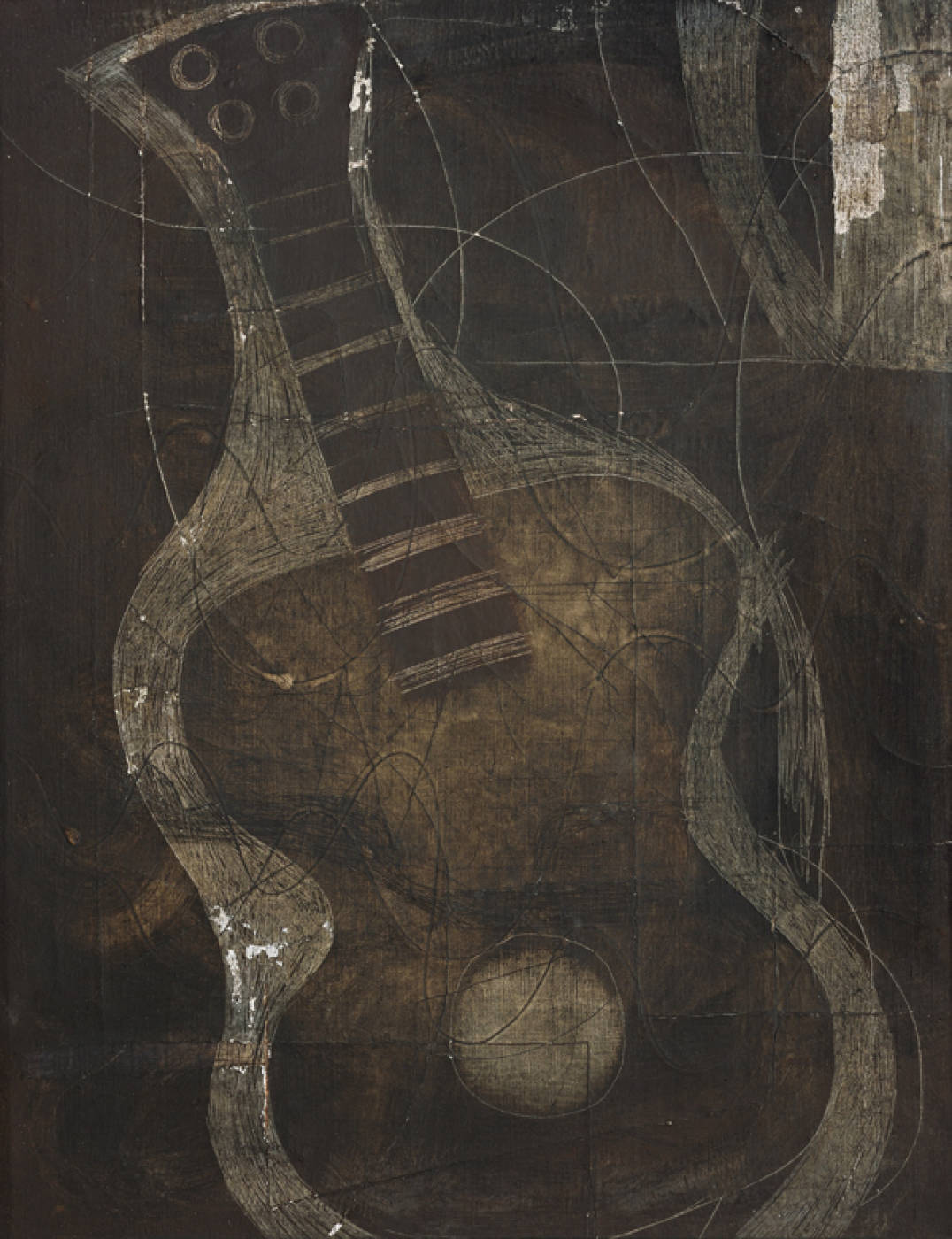 Ben Nicholson, 1933 (guitar) copyright Angela Verren-Taunt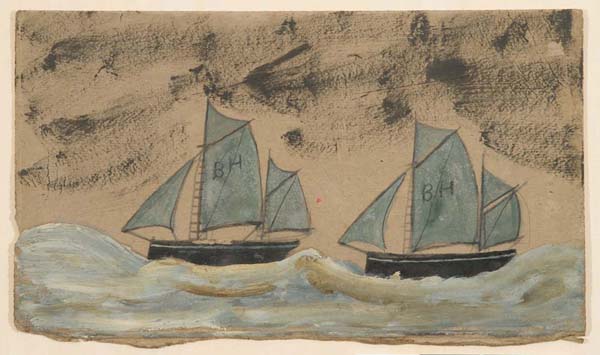 Alfred Wallis, Two Boats, 1940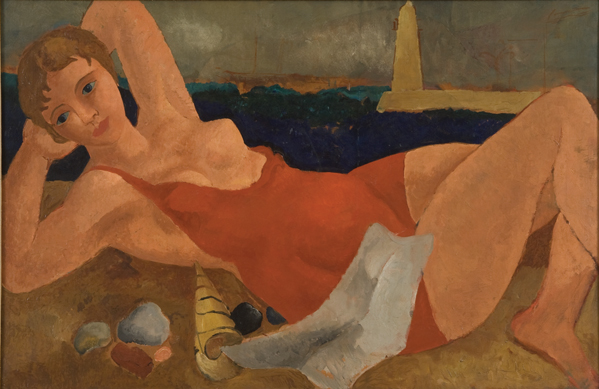 Christopher Wood, The Bather, 1926
Kettle's Yard was the Cambridge home of Jim and Helen Ede, who created an impressive collection of British and European art. During his life, Jim had been a curator at London's Tate Gallery and liked to refer to himself as a ​'friend of artists'. It was indeed through these friendships that the Edes acquired many of the objects and paintings that became the Kettle's Yard collection.
With a curator's eye and flair for displaying the works, Jim created what Jerwood Gallery Director Liz Gilmore calls ​'grand domestic' – in that he transformed a family home into something far greater through the incredible artworks within.
Much as Kettle's Yard was a home, it also became a unique space in which to see works by the likes of Constantin Brancusi, Georges Braque, Ben Nicholson, Christopher Wood, Henri Gaudier-Brzeska, Henry Moore and Barbara Hepworth.
Jim was particularly fascinated by the display of artwork and natural objects together with the possibilities of natural light to transform objects – a factor that influenced HAT Projects, the architects of Jerwood Gallery, in their award-winning design.
When the couple retired to Edinburgh in 1973, they gave the house to Cambridge University. The house has been maintained as Ede originally intended and welcomes visitors to explore the collection in this unique setting. Now, due to a two-year capital redevelopment programme at Kettle's Yard, the full collection is available to tour for the first time in its history. Jerwood Gallery is the first venue to stage a major exhibition of specially selected works from the house.
Horizons: Kettle's Yard at Jerwood Gallery will be exhibited across several spaces within the building, with works from the gallery's permanent collection of 20th and 21st century British art filling the other areas.
"There are numerous links between the collections," adds Jerwood Gallery's Director Liz Gilmore. ​"For example work by Ben and Winifred Nicholson, Christopher Wood, Alfred Wallis, Paul Feiler, Augustus John and William Scott feature in both collections. Horizons will also provide us with an opportunity to examine the European influences in the Cambridge collection, such as that of Georges Braque and Brancusi, combined with their British counterparts. The exhibition takes a thematic approach, rather than replicating the display at Kettle's Yard, allowing visitors to see paintings in one space, sculptures in another, and so on."
Christopher Wood, who tragically died at the age of 29 and could have been one of the great English Modernists had he lived longer, was treated like a son by Ben and Winifred Nicholson. His Building the Boat, Tréboul will travel to Hastings, alongside works by his mentor. Similarly, Ben Nicholson's regular visits to Paris in 1932⁄33 also forged a relationship with Picasso and other established artists such as Braque, Brancusi and Mondrian.
In a life not completely removed from that of the Bloomsbury Set, famously said to ​'live in Squares, paint in circles and love in triangles', Nicholson divorced fellow artist Winifred, prior to marrying sculptor Barbara Hepworth. Works by both women will be on display as part of Horizons.
It was while living in St Ives, which also became a haven for European and Jewish artists escaping the fascist belief that modern art was degenerate, that Nicholson and Wood met local fisherman, scrap merchant and self-taught painter, Alfred Wallis. Describing Wallis' oeuvre as ​'never paintings but actual events' it was Nicholson and Wood who were inspired by their discovery of a man, whom had never had an art lesson in his life. Inevitably, Nicholson and Wood introduced Jim Ede to Wallis, setting him on the road to wider acclaim.
William Scott, who was introduced to Jim Edes by Nicholson, is renowned for his still life paintings of domestic objects, such as pots and saucepans, eggs, toasting forks and candlesticks on a bare kitchen table. He chose these objects simply because they provided contrasting shapes that he could arrange against simple backgrounds, often to elegant effect.
Explaining this, he said in the late 1940's: ​"If the guitar was to Braque his Madonna, the frying pan could be my guitar," adding ​"I chose … objects without any glamour, a few eggs, a toasting fork. I wanted my pictures to have a painting not literary success."
Now, the work of some of the most brilliant minds and artists of the 20th century will have a new, albeit brief, home at Jerwood Gallery. You should go and see it, before it moves again.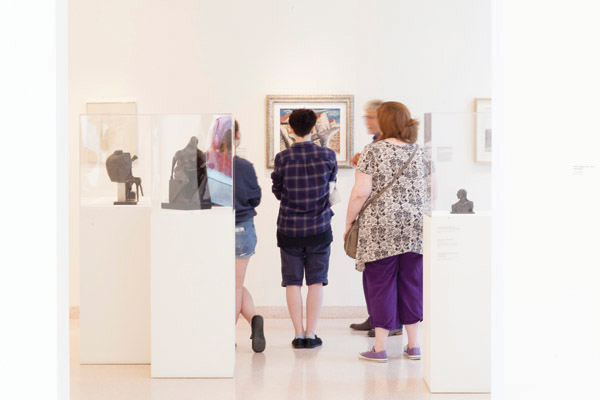 ©Sam Roberts
For more information about Horizons: Kettle's Yard at Jerwood Gallery, Hastings follow @jerwoodgallery on Twitter and visit www​.jer​woodgallery​.org