The art of dining
We all know that the experience of dining is not just about the sense of taste: it uses all our senses. So it seems a logical progression for restaurants to expand the dining experience with art. A recent exhibition at Thackeray's 3 AA Rosette Award restaurant in Tunbridge Wells included works by high-profile artists such as Peter Blake, Damien Hirst and Anthony Micallef. I asked the manager Gary Beach what was the inspiration behind Art de Cuisine?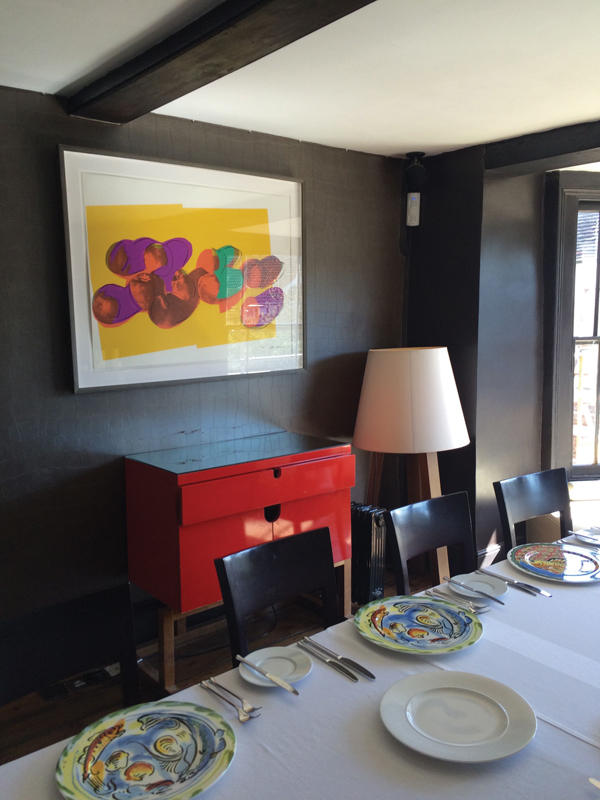 GB: ​"Guests now are so much more sophisticated in their dining requirements; we cannot presume that serving great food is enough. I have long been an admirer of contemporary art, for the same reason as my love for food has evolved: it is all about triggering a very personal emotional response, something which is very unique to each individual. At Thackeray's we have always tried to be innovative offering our guests something a bit different; with the accessibility of contemporary art and the broad spectrum of its appeal, this seemed like a natural evolution to enhance the overall sensory experience. As with good food, good art is no longer seen as an elitist folly, so we are hoping not only to add to what we are doing at Thackeray's, but also to provide our customers with the opportunity to view amazing works of art which you would have to travel a fair distance to find under one roof!"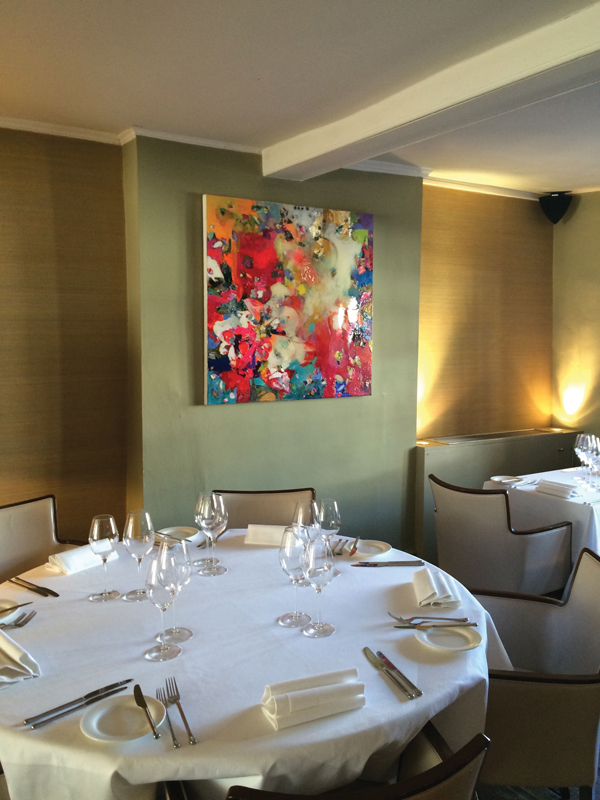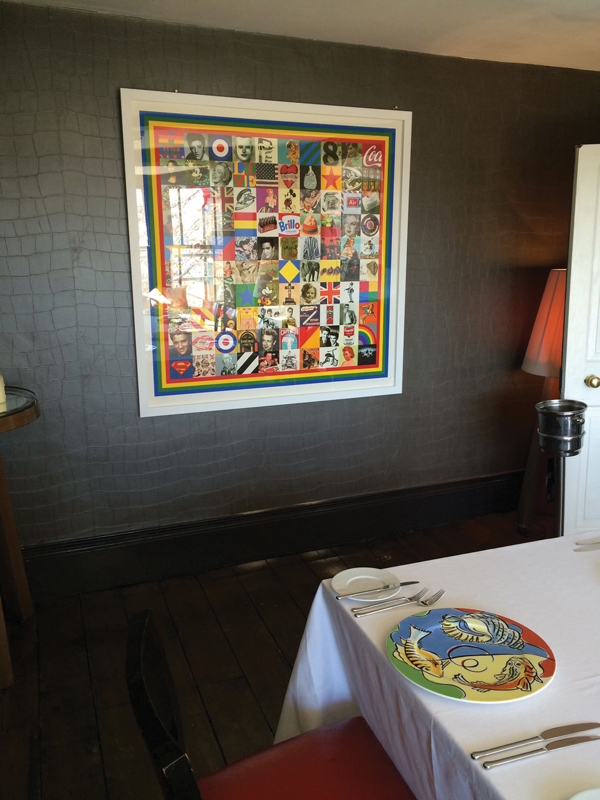 The Art de Cuisine evenings are held at various times throughout the year. Price for the event price is £60, this includes a glass of bubbles and canapés on arrival followed by a five-course meal, and the opportunity to view the artworks on display at the restaurant. Next Art De Cuisine is 13th August 2015.
I have one ticket for the event to give away: to enter email iaysha@​iaysha.​com with
'Art de cuisine competition' in the subject line. Closing deadline is 5pm, Friday 31st July.
To book Art de Cuisine, email me at iaysha@​iaysha.​com
What to see…
Rachel Howard: At Sea, Jerwood Gallery, Hastings, until 4 October:
The largest solo exhibition by leading British artist Rachel Howard, whose distinctive, abstract paintings have been globally recognised and are held in many prestigious international collections. She paints a multitude of human experiences and emotions, and has created a significant body of new work for this exhibition.
Grayson Perry: Provincial Punk, Turner Contemporary, Margate, until 13 September:
More than 50 works tracing Perry's development from a young artist forging his own language in Thatcherite 1980s Britain through to his work today. The exhibition, which is exclusive to the Turner Contemporary, explores the idea of ​'Provincial Punk' as an anti-elitist and teasingly unfashionable spirit of creativity at the heart of Perry's work.
William Gear 1915 – 1997: The painter that Britain forgot, Towner Gallery, Eastbourne, until 27 September:
To mark the centenary of Gear's birth, this large-scale retrospective seeks to position him in his rightful place as one of the most advanced abstract painters in Britain.
To get regular updates from Iaysha on the world of art, subscribe to her newsletter via her website: www​.iaysha​.com or follow her on twitter @iaysha_art