To get regular updates from Iaysha on the world of art, subscribe to her newsletter via her website: www​.iaysha​.com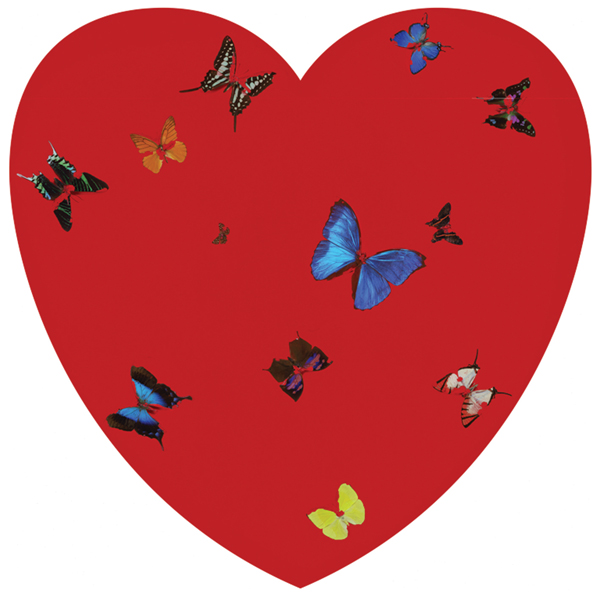 Damien Hirst's long-awaited new art complex in South London finally opens this summer. More than a decade in development, it will house Modern and contemporary works drawn from Hirst's personal 2,000-strong collection, as well as natural history objects linked to his fascination with death. The centre will have a changing programme of solo and group exhibitions of Hirst's contemporaries, including Jeff Koons, Sarah Lucas and Tracey Emin, alongside key Modern pieces by Francis Bacon and Pablo Picasso.
Not to be missed
Magnificent Obsessions: The Artist as Collector, The Barbican Art Gallery,
12 February – 25 May. This is the first major exhibition in the UK to present the fascinating personal collections of post-war and contemporary artists. Ranging from mass-produced memorabilia and popular collectibles to one-of-a-kind curiosities, rarefied artefacts, and specimens, these collections provide insight into the inspirations, influences, motives and obsessions of artists. Presented alongside examples of their work, their collections help to elucidate their art. Featured artists include Peter Blake, Edmund Waal, Damien Hirst, Hanne Darboven, Howard Hodgkin, Arman and Andy Warhol.
Something for the weekend
Is Hastings the new Hoxton? It has become an art destination in its own right, being now filled with trendy cafes, bars boutiques and galleries. The town has always had its alternative side without being too trendy, cool or contrived. With its relaxed, easy sea-side location, you can be sure of finding a quirky little gallery, or you can venture to the Jerwood, where you can view some of the best art of the 20th and 21st century. If you are planning on staying the weekend, a favourite of mine is the Old Rectory, a stunning little retreat in the old town.
What to see…
Inventing Impressionism,
The National Gallery,
4 March – 31 May.
A unique exhibition bringing together 85 masterpieces made world famous by an entrepreneurial art dealer who nearly bankrupted himself twice trying to build an audience for the impressionist movement in the 1870s. Paul Durand-Ruel's influence was such that Monet said: ​"Without him, we wouldn't have survived."
Self: Image & Identity,
Turner Contemporary,
Margate, until 10 May.
This installation of over 100 works looks at the role of self-portraiture and how it is shifting in a world of selfies, from Sir Anthony van Dyck's last Self-portrait of 1640 – 1 through to influential modern and contemporary artist Louise Bourgeois.
Beside the Seaside,
Chantal Joffe, Jerwood Gallery, Hastings,
until 12 April.
2015 is set to be Joffe's year – with exhibitions in New York and the National Portrait Gallery – so it is fitting that she is kicking off the new season at the Jerwood. Hew powerful portraits, mostly of women and children, have astonishing insight, integrity and humour.