The art of collecting art
You can buy art as an investment, but my suggestion is to go with pieces that move you, inspire you and make your heart sing— from experience, prices often increase soon after purchase – although I have always purchased from the heart, not for financial reasons.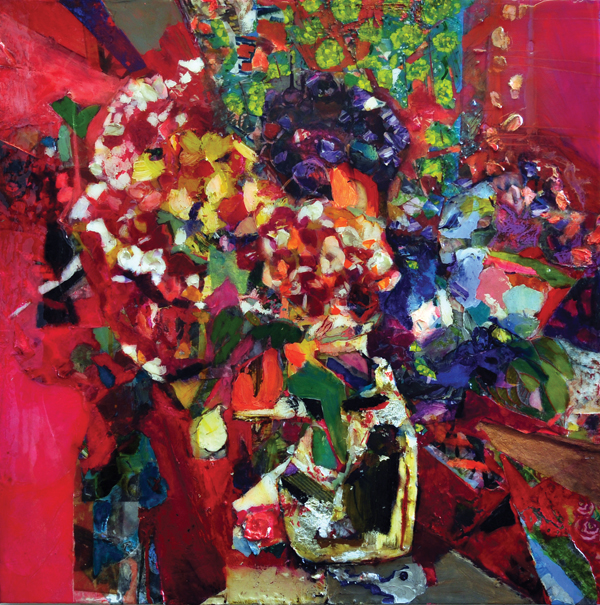 Hubble Bouquet – 76cm x 76cm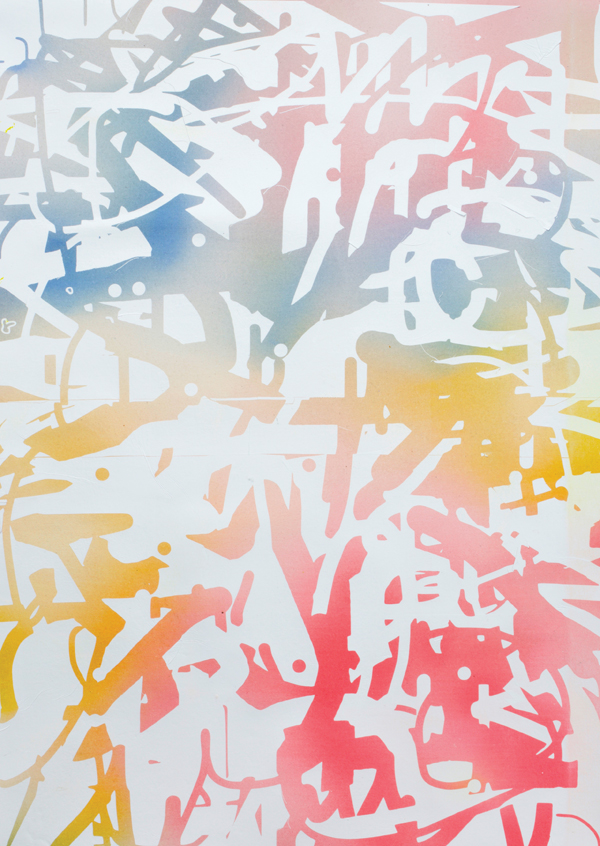 Look for trends: Untitled ll 420mmx595mm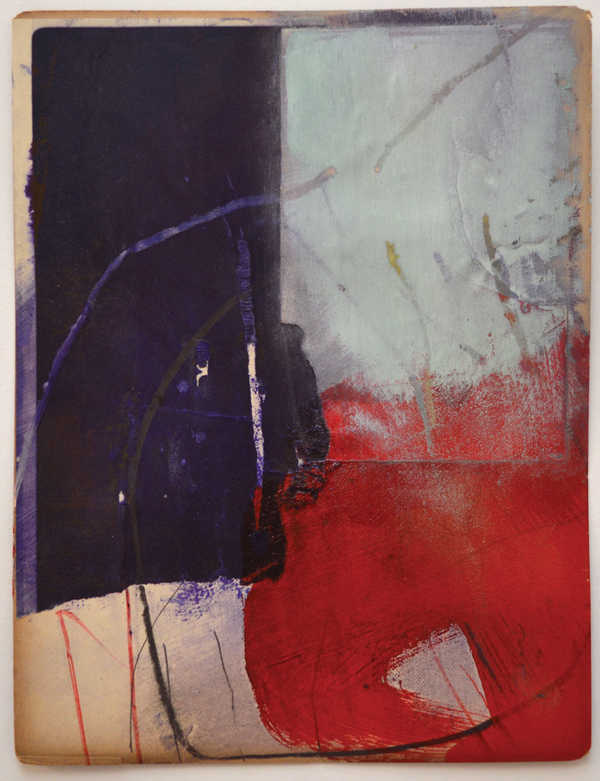 Paperwork 3: Acrylic, graphite and ink on found bookend
For someone new to buying art, I always encourage visiting galleries or even auctions and do the research. One can easily research artists and galleries on line but for me the experience of actually visiting galleries and meeting the artists is unsurpassed. This is where the role of an art advisor can really make a difference and my clients benefit from the knowledge gained of many years in the art world.
If you like a particular artist but find their prices are too expensive, you may want to research the auctions or work with a consultant to try and locate works via private collectors.
For new and emerging artists, enlisting the services of an expert can prove extremely enlightening with the ability to source the artists worth collecting.
Collecting Art for me is not only a great adventure but is truly healing on so many levels. Looking at a piece of art can bring so much joy and fill our lives with inspiration as well as adorning our walls with beauty.
Here are some shows that will help to find new up and coming artist from all genres
A great opportunity to see what lies ahead for the arts
Lynn Painter
Stainers Guide Prize 2016. Mall Galleries.
The Mall, London SW1
7 March 2016 to
13 March 2016.
Free admission
Now in its eleventh year, the Lynn Painter-Stainers Prize is an open competition, which en-courages the very best creative representational painting and promotes the skill of draughtsmanship. Created in 2005 by The Worshipful Company of Painter-Stainers and The Lynn Foundation, the competition is one of the most prestigious awards for artists in the UK, this year offering total prize money of £30,000. The exhibition will feature the very best in British figurative painting, showcasing work of both established and young contemporary artists, as chosen by a panel of highly regarded art world figures.
To get regular updates from Iaysha on the world of art, subscribe to her newsletter via her website:
www​.iaysha​.com or follow her on twitter @iaysha_art