To get regular updates from Iaysha on the world of art, subscribe to her newsletter via her website: www​.iaysha​.com
One to own
An exclusive opportunity for Aspect County Readers to own Circus 3D triptych by Peter Blake, one of Britain's best-loved artists and pioneer of the Pop Art movement. His fascination with the eccentric led to these beautiful box-framed 3D sculptural artworks, in which two audience collages flank a central, eclectic orchestra collage, the work being inspired by a 19th century pop-up book about a circus. Iaysha Art Consultancy presents this exclusive opportunity to Aspect County Readers to own these beautiful works at £3000 each, with a limited edition of 60. A small number are available individually. Email iaysha@​iaysha.​com with ​'Aspect County Peter Blake Circus' in the subject line.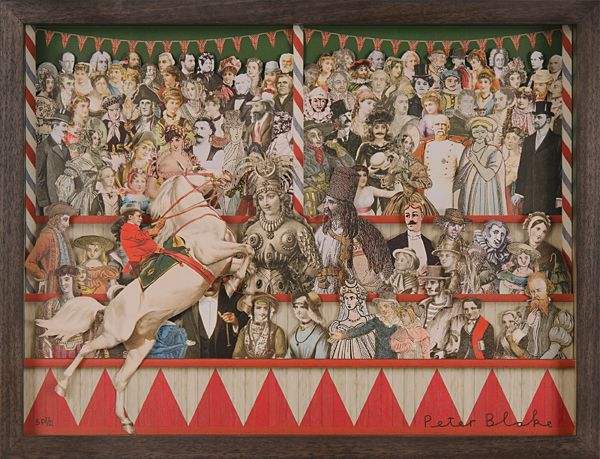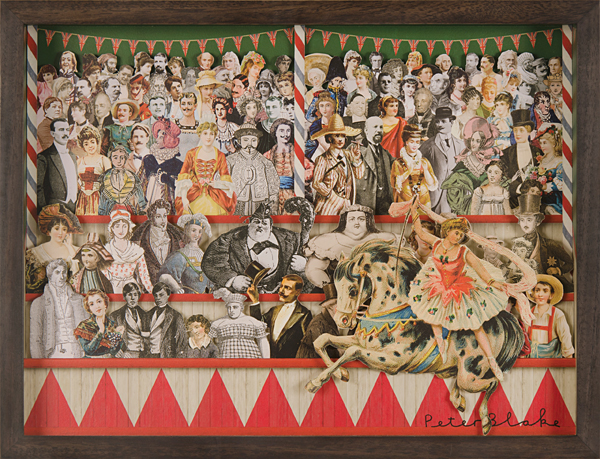 Not to be missed
Victoria & Albert Museum, Alexander Mc Queen – Savage Beauty, until 2 August. This is the same exhibition that was originally mounted at the Metropolitan Museum of Art in New York in 2011, which became one of the museum's top 10 most visited exhibitions of all time. The largest retrospective of the late designer's work to be presented in Europe, it showcases his visionary creations from his 1992 MA graduate collection to his unfinished A/W 2010 collection. McQueen's designs are presented with the dramatic staging and sense of spectacle synonymous with his runway shows.
Something for the weekend
Samuel Goldwyn Family Collection of Modern Art Masterpieces, Sotheby's, New York
Indulge yourself and cross the Atlantic to take a peep at the modern art masterpieces collected by Hollywood royalty that are going under the hammer at Sotheby's in a series of auctions beginning in May 2015. Oscar-winning producer Samuel Goldwyn Sr. assembled a core group of works during Hollywood's Golden Age, including standout pieces by artists such as Pablo Picasso and Henri Matisse. Samuel Goldwyn Jr. in turn judiciously added to the collection, bringing in important works by David Hockney, Milton Avery, Diego Rivera and more. Picasso's Femme au Chignon dans un Fauteuil is estimated to achieve $12 – 18 million.
What to see…
Carols Amorales, We Will See How Everything Reverberates, Turner Contemporary, Margate, until 6 Sept:
As part of the Year of Mexico in the UK and the UK in Mexico in 2015 Turner Contemporary is presenting Mexican artist Amorales' sculpture of over 30 different suspended cymbals that create a large-scale mobile as well as a huge musical instrument.
Sonia Delaunay, Tate Modern London, until 9 Aug: Sonia Delaunay (1885 – 1979)
was a key figure in the Parisian avant-garde and became the European doyenne of abstract art. This is the first UK retrospective to assess the breadth of her vibrant artistic practice. It features ground-breaking paintings, textiles and clothes, as well as the results of her innovative collaborations with poets, choreographers and manufacturers, from Diaghilev to Liberty.
Wildlife Photographer of the Year, Brighton Museum, until 6 Sept:
Awe-inspiring images capturing fascinating animal behaviour and breath-taking wild landscapes in this world-renowned exhibition, on loan from the Natural History Museum, London.