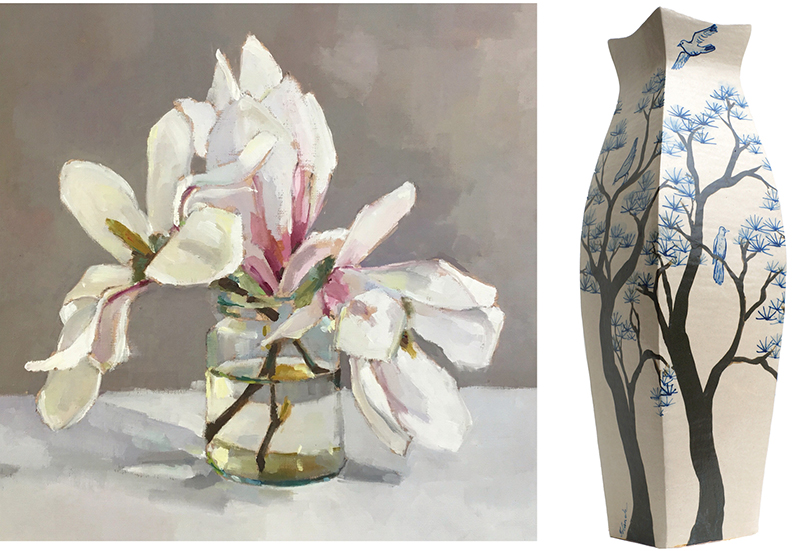 Cranbrook Art Show's 2018 artists are inspired by many things; the simple beauty of shells, the cycle of growth and decay in nature, the drama of landscapes, water, the sea and skies, animals and how they move or behave.
They have an acute awareness of light, beauty and the resilience of nature, whilst also acknowledging its fragility. Some are drawn to shapes, colour and memories of holidays and experiences.
Expressing themselves in a variety of different styles and processes, some include found materials or create unexpected effects that add texture or produce still life paintings of objects gathered from home with seasonal fruit and flowers. Colour may be used to express an emotion or tell a story that may involve humour.
Much time is often spent observing and sketching before the making, painting or printmaking process begins. Artists experiment with techniques and materials, like to challenge themselves, learn, improve and move forward with their art practices.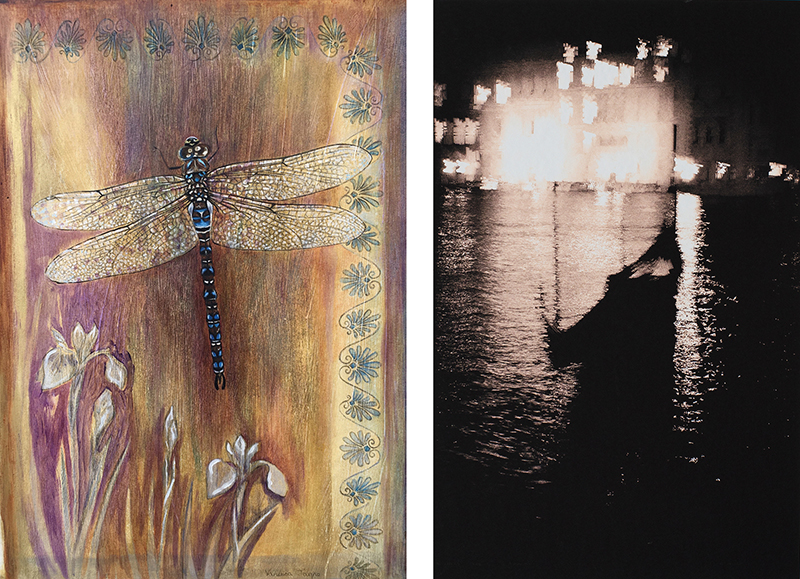 There will be a mix of art forms to enjoy at the Art Show. Abstract or ​'looser' work using bright colour, bold fluid lines or pattern, the use of alternative photographic processes. Pots, platters and tiles with lively flowing figures alongside birds and animal ceramics. Detailed watercolours and printmaking on paper and textiles.
The setting for the Art Show is the Vestry Hall in Cranbrook, a landmark building positioned at a bend in the road, where it can be seen all the way down the High Street. Wind your way up the stone spiral staircase to the magnificent vaulted hall. The town has plenty of free parking and cafes for light meals. There are a number of independent shops to visit and there are several good local pubs in and around the town.

The show is open from Thursday 8th to Saturday 10th November 10am – 5pm with late night opening on Friday until 7pm. You can get in touch for an invitation to the Drinks and Canapés evening on Wednesday 7th November, 6.30 – 9.00 pm..