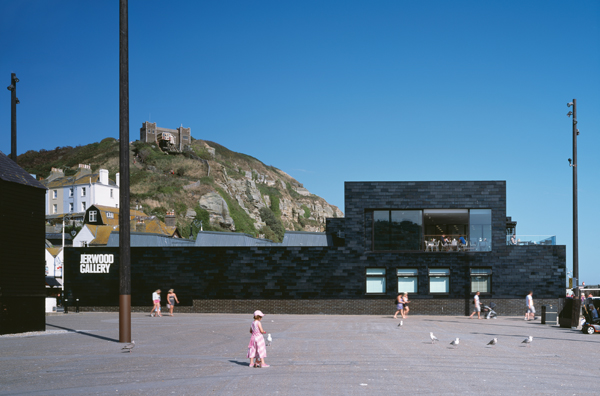 Nestling amongst the shingle, beached fishing boats and tower-like ​'net shops' is Hastings' Jerwood Gallery. The building's black clad exterior pays homage to its unique, enigmatic neighbours. Just as they were constructed to perfectly house and dry fishing nets, Jerwood Gallery has been beautifully designed to display art.
Sitting on the old town's historic ​'Stade', it is appropriate that the gallery is staging a Festival of the Sea this summer, featuring the work of celebrated artists Rachel Howard, Quentin Blake and LS Lowry.
Hailed by Damien Hirst as ​"brilliant", Rachel Howard's bright and abstract paintings cover a multitude of human experiences and emotions.
Rachel Howard: At Sea (18 July to 4 October) brings many of these strands together, along with the influence of the gallery's own collection of 20th and 21st century art. There will be over a dozen new paintings, all painted in oil on canvas, in both large and small-scale formats.
"I grew up on a farm near the sea on the North East coast of England and having a permanent horizon every day to look at gives a wonderful reassurance in what can be at times a very uncertain world. My show at Jerwood Gallery explores both these aspects of certainty and uncertainty," Howard explains.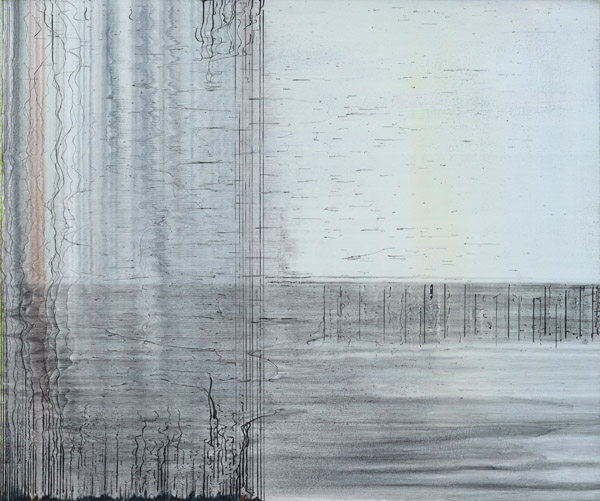 Rachel Howard, I Can Save You, 2015 © the artist. Courtesy Blain|Southern. Photograph by Prudence Cuming
The inimitable Sir Quentin Blake barely needs any introduction. The Hastings resident's work is famous the world over and is synonymous with Roald Dahl's children's books.
Quentin Blake: Life Under Water – A Hastings Celebration (2nd July – 6th September 2015) captures the vitality of the land, but sets it beneath the waves. Hence pirates swirl merrily around in the briny, with dogs chasing sticks, children playing on the beach, street performers, Morris dancers and fish.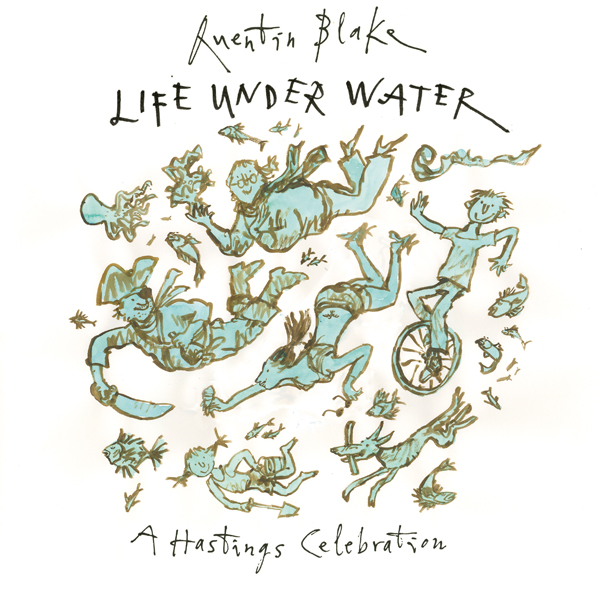 Quentin Blake, Life Under Water – A Hastings Celebration, 2015 © the artist
Given his reputation as an illustrator of books for youngsters, Sir Quentin is at pains to explain: ​"It's not an exhibition for children, even though it's one that they won't have any difficulty with, and it's not a collection of drawings by me that Jerwood Gallery happens to be putting on. I have created it specifically for the gallery and the works won't appear anywhere else."
The awesome power of Britain's coast held a strange fascination for Laurence Stephen Lowry RA (1887−1976), one of our most famous and instantly recognisable painters. He once said, ​"It's the battle of life – the turbulence of the sea. I have been fond of the sea all my life, how wonderful it is, yet how terrible it is".
This may surprise those more familiar with Brian and Michael's folksy 1978 hit about Lowry and the ​'Matchstalk Men and Matchstalk Cats and Dogs' depicted in his industrial cityscapes. Jerwood Gallery's Lowry by the Sea
(11 June to 1 November 2015) will do much to reveal the artist's less well known sea paintings.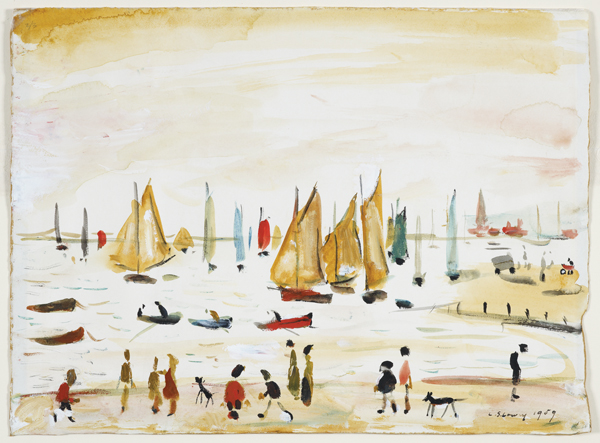 LS Lowry, Yachts, 1959. Courtesy The Lowry Collection, Salford
From people at play on beaches, to peacefully moored coal barges and pastel-coloured sailing boats, Lowry painted the sea in many forms and for Lowry by the Sea, the gallery has brought together eighteen paintings for this significant re-examination of the artist's work.
If you are a Hastings area resident, Jerwood Gallery entry is priced at just £3 per adult, £1.50 child, or £8 for a family ticket (please bring proof of address).
By becoming a Member or Friend of Jerwood Gallery, you can support this important not-for-profit organisation, whilst enjoying free entry to all exhibitions, throughout the year.
For more information about the Festival of the Sea or the gallery, visit jer​woodgallery​.org and follow @jerwoodgallery on Twitter.