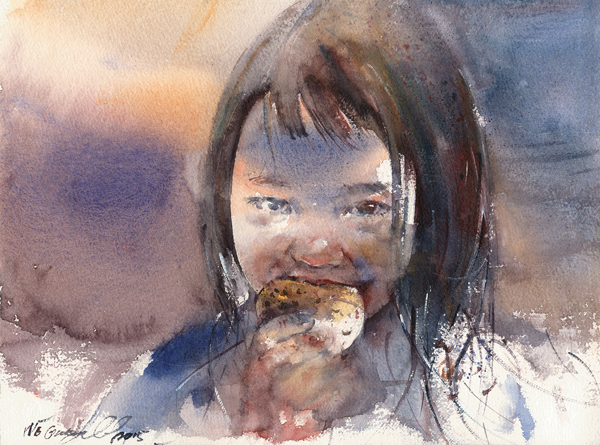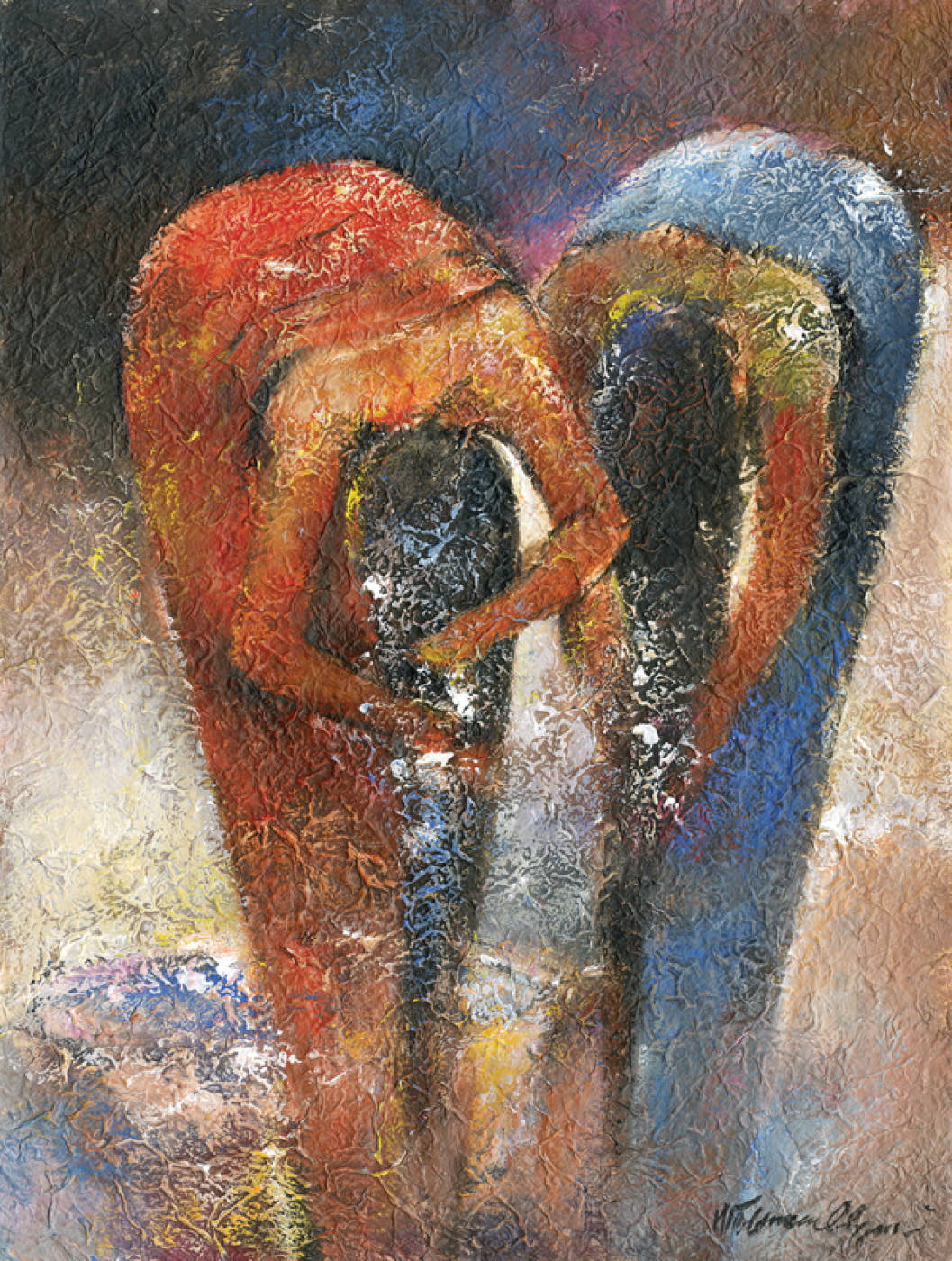 NB Gurung – based in Kathmandu, and an artist who doesn't sit still! Living his life through art his passion shines through and inspires others along the way. Seeing the artist at work gives a huge insight into the beauty and inspiration of his subject matter. From the breathtaking and diverse scenery of Nepal to its people, of so many cultures, languages and lifestyles NB captures it all in his unique way. Sitting on the pavement watching the world go by or in the jungle capturing the colours that only Nepal can produce – the effect and finished result is the same – outstanding! One day NB may be working with children traumatised by the earthquake to help them express themselves through art, the next holding a workshop for foreign artists or organising a trip to showcase his work. Whether working with watercolour or acrylic, landscape or portraits his talent and creativity know no bounds!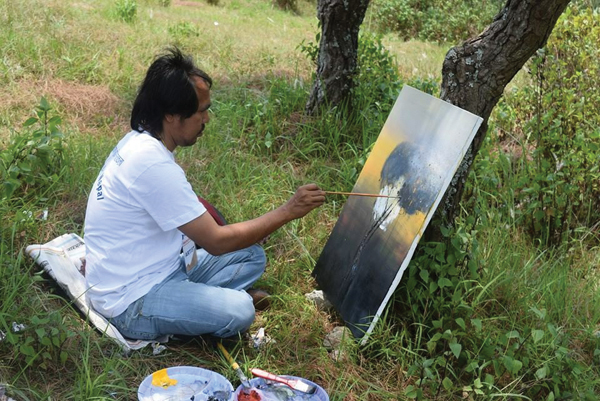 All originals (framed) and Giclée prints are for sale and to view, so you can make an appointment to visit Grierson in Cranbrook or for more information see www​.nbgu​run​gart​.com
All images ©Grierson Publications 2015
You can visit the Grierson stand at St Ronan's School Christmas Fair, Water Lane, Hawkhurst TN18 5DJ on Saturday 5th December from 10am to 3pm. All art available.
Grierson Publications is very proud to work closely with the Gurkha Welfare Trust who benefit from sales of the works
Supporting the Gurkha Welfare Trust. Registered Charity Number: 1103669