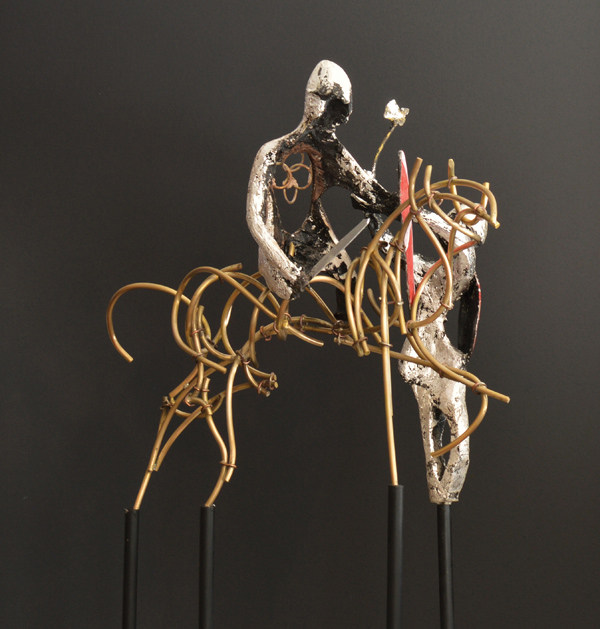 Major Battle sculpture commission
Commemorative sculpture expected to boost tourism & business
Site of the Battle of Hastings in 1066, the historic town of Battle in East Sussex is now bustling with independent, family run businesses and is the home of English Heritage jewel, Battle Abbey. Built on the instruction of Pope Alexander II to atone for the bloodshed of 1066, Battle Abbey is currently the only public commemoration of the battle that changed the course of English history 950 years ago.
But all that is now set to change – newly elected Mayor of Battle, David Furness, is leading the charge to permanently mark the 950th anniversary of the great battle with a major public sculpture commission. He explains ​"Unbelievably, although Battle is the actual site of the Battle of Hastings, no lasting public work to mark the conquest has been commissioned since 1071!
In 2015 Battle Town Council launched a public competition inviting designs for a commemoration. Sixty entries were received and Battle resident, Kenneth Higgs, was selected from the shortlist of those with the most votes. Said Mr Higgs ​"I was delighted and proud that my design was chosen out of so many. It will look stunning on the roundabout – I do hope it's erected in 2016."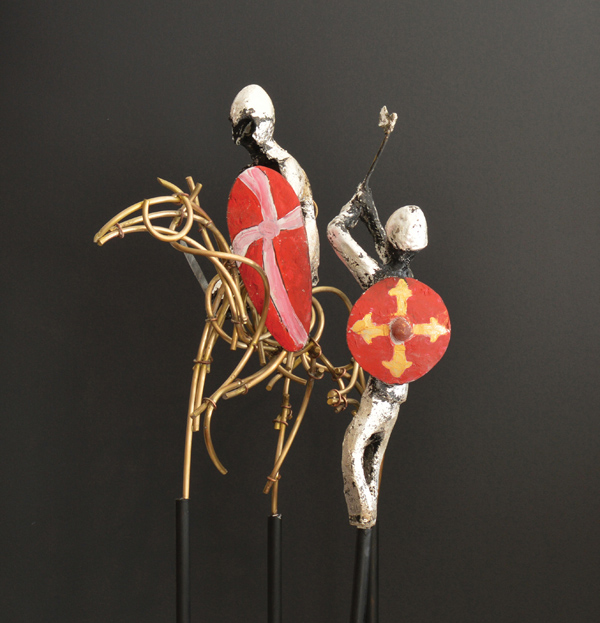 The commission is believed to potentially be one the great sculpture commissions of our time and will without doubt attract attention from around the world. Internationally renowned sculptor Guy Portelli will create the piece and he intends to pay homage, not just to lives lost on both opposing sides, but to animals lost in all conflicts since. He says ​"It's a unique coincidence that so many historical lines converge in 2016. The Queen's (whose grandfather 22 times removed was William the Conqueror) 90th birthday, the referendum to either remove or reinforce our bonds with Europe, and anniversaries of the first and second world wars. All these historical events need to be honoured within this sculpture and I'm thrilled to be a part of both marking, and making, history in Battle."
And Mr Higgs will be pleased to know the sculpture is planned for installation on the date of the Norman landings at Pevensey on September 28th, and officially unveiled on the date of the battle itself, October 14th.
The siting of the sculpture at the main entry point to the town from the north and west is additionally expected to lead to a positive impact on business in Battle town centre. With Battle Abbey on the southerly entrance, visitors will walk the full length of the town's High Street to visit both commemorative sites. Paula Williams, founder of BRITISH Design BRITISH Made on the High Street believes it can only augment everything Battle has to offer, saying ​"Guy Portelli's sculpture will undoubtedly boost footfall towards the north end of town, unifying both ends of our High St".
The sculpture will be paid for by public donations and fund-raising is now underway. David Furness is currently approaching local businesses, groups and individuals to invite contributions, large or small, and is receiving overwhelming public support. Additionally, a crowd-funding account has been created and individuals can contribute to this historic project on www​.gofundme​.com/​1​0​6​6​S​c​u​l​pture with anything from £1 to £10,000. Furness is adamant that this must be a ​'monument of the people' and not reliant on public finances. He says ​"The outcome of the Battle of Hastings set England on a new course. Wouldn't it be wonderful if, in 2016, we were to leave a monument that will last for hundreds of years, marking this momentous occasion and remembering all that have fallen in combat since that nation defining moment."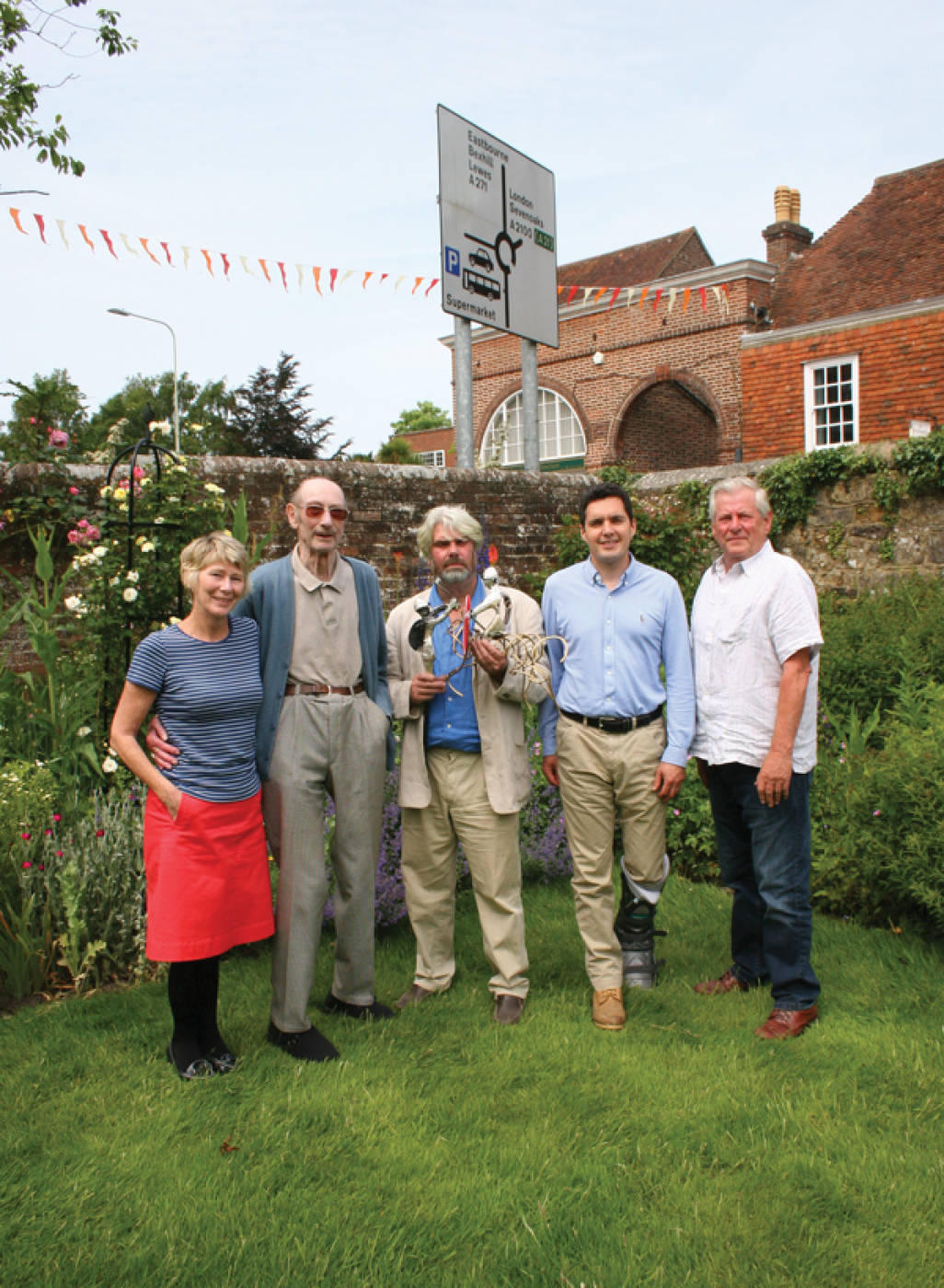 Photographed at The Almonry and Battle Museum gardens are left to right:
Jane Ellis, 1066 Country Marketing. Kenneth Higgs, winning designer. Guy Portelli, sculptor. Huw Merriman, MP for Battle & Bexhill.David Furness, Mayor of Battle