The December Art Show is holding its 5th annual show at The Powdermills Hotel, Powdermill Lane, Battle from 1st to 9th December from 10am till 4pm daily. More than 20 talented Artists and makers will be exhibiting their work for sale.
There will be a wonderful mixture of exciting and varied work on show:
Paintings from Neal Scrase and Anna-Marie Buss – surrealism. Nicola colbran – Wildlife in oil and watercolour. Ruth Cowell – Landscape in vivid acrylic. Bethan Archer – Enormous portraits of people and animals in oil. Jenny Thompson – Eclectic studies of interiors, daily life and still life in acrylic. Julie Frampton – Animals and birds intricately depicted in natural wool. The Arts Portfolio – a selection of landscape, seascape and abstract in various media. The Life Group, showing life drawing in various media.
Sculpture from Richard Field – Figurative in metal and glass. Jackie Summerfield – wildlife and figurative ceramics. Claudia Wiegand – decorative and contemporary fused glass. The Arts Portfolio – working in wood, clay and metals.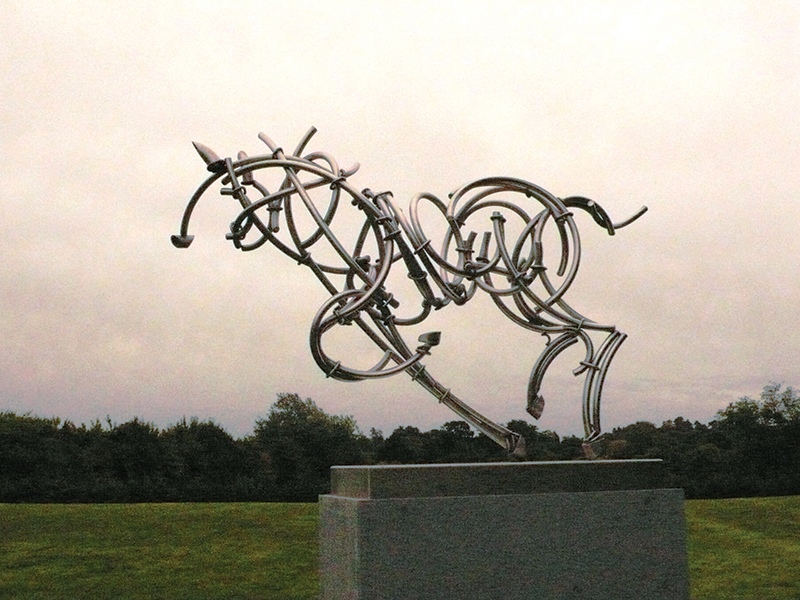 GUY PORTELLI – Whose work is internationally known will be showing his incredible sculpture. You will probably have seen his amazing horse and rider on the Battle roundabout. Guy's charming watercolours will also be for sale.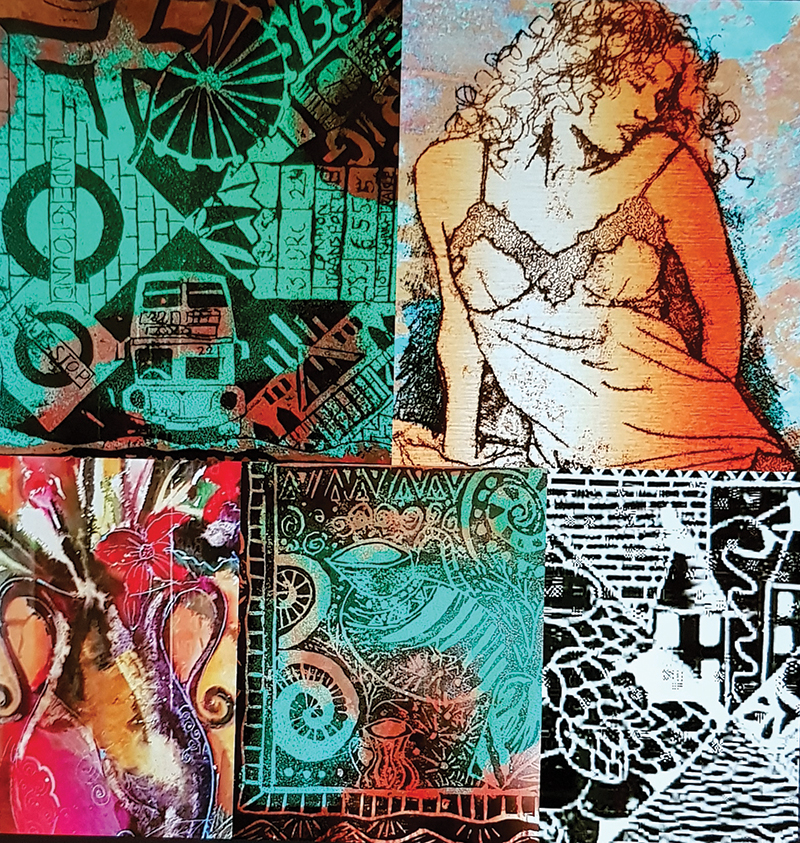 CLAIRE DOMINIC – Is inspired by nature, architecture, people and patterns. Currently she works in lino and transfers her designs onto aged cooper, producing unique pieces of artwork.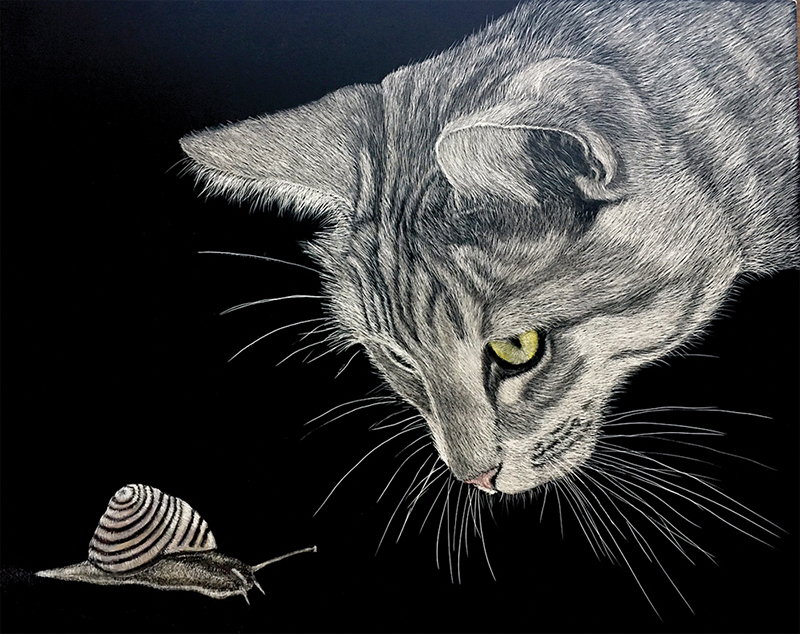 JENNY DALLYWATER – Specialises in creating finely detailed work of wildlife and domestic creatures in the medium of scratchboard, using a sharp blade to remove the Indian ink from white clay covered board to create very fine and lifelike detail.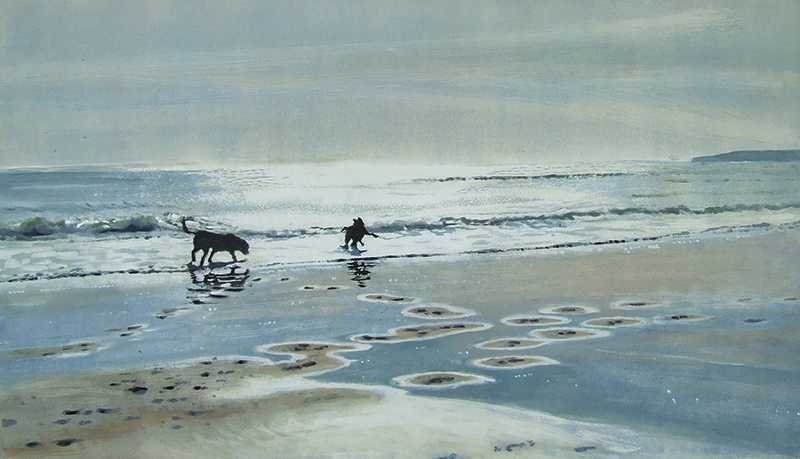 AMANDA AVERILLO – As a painter and printmaker, Amanda creates light filled, luminous seascapes using the painterly mono print technique to produce her stunning atmospheric work.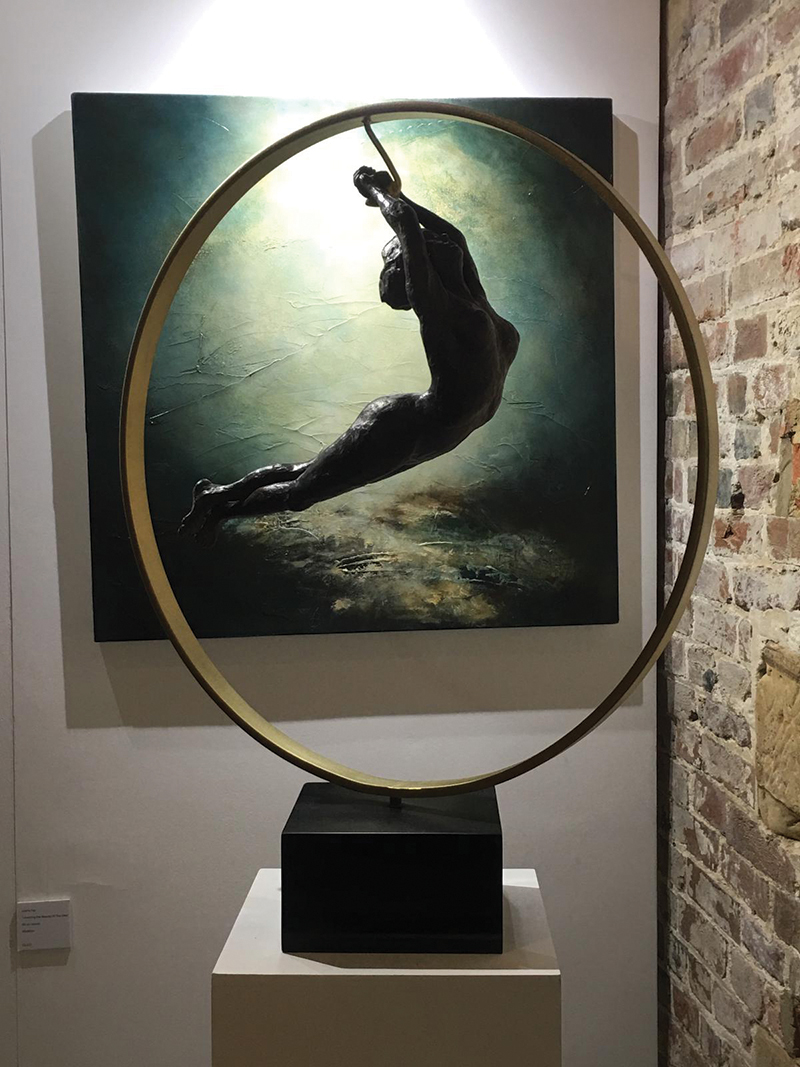 RICHARD FIELD – A figurative sculptor, whose work captures a moment in time. Richard uses materials including bronze, steel, slate and glass which highlight the juxtaposition and fragility.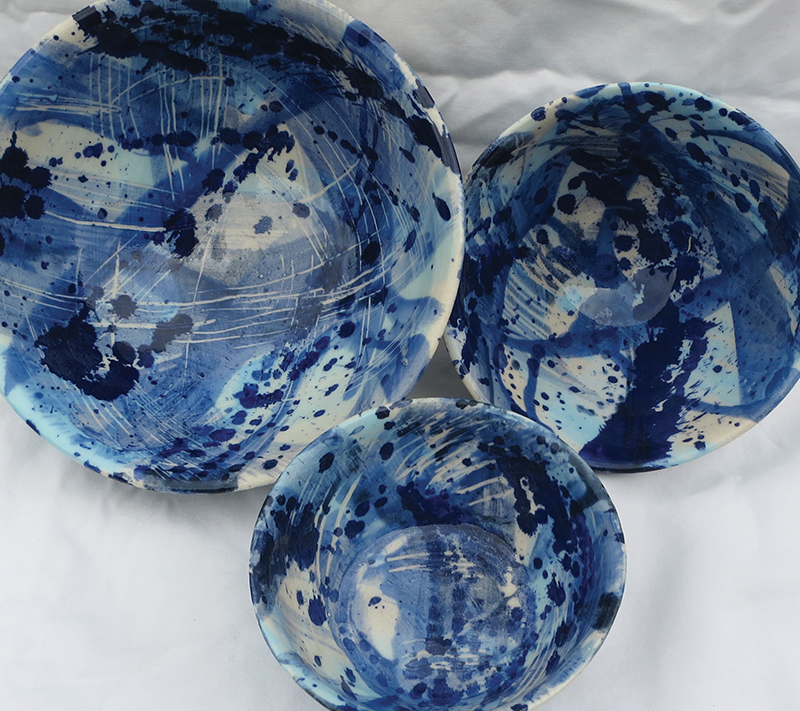 SALLY GRAFTON – Produces her handmade ceramics in East Sussex, for every day use. Durable Stoneware clay is hand decorated with her charming designs. Food safe and dishwasher proof
Jewellery, scarves, textiles, cards and unique gifts will also be available for sale.
Coffee, Tea, Cake and mince pies will be served on Saturday the 1st – so go along to enjoy the event and meet the artists.
The Cloisters. Powdermills Hotel. Battle TN33 0SP. Enquiries telephone 01580 753438