Making Furniture with Designer Chris Bose
Chris began his working life as a young apprentice jockey in the grounds of The Royal Calcutta Turf Club, Calcutta, India. In 1975 just before completing his training he left India with his family to begin a new life in England.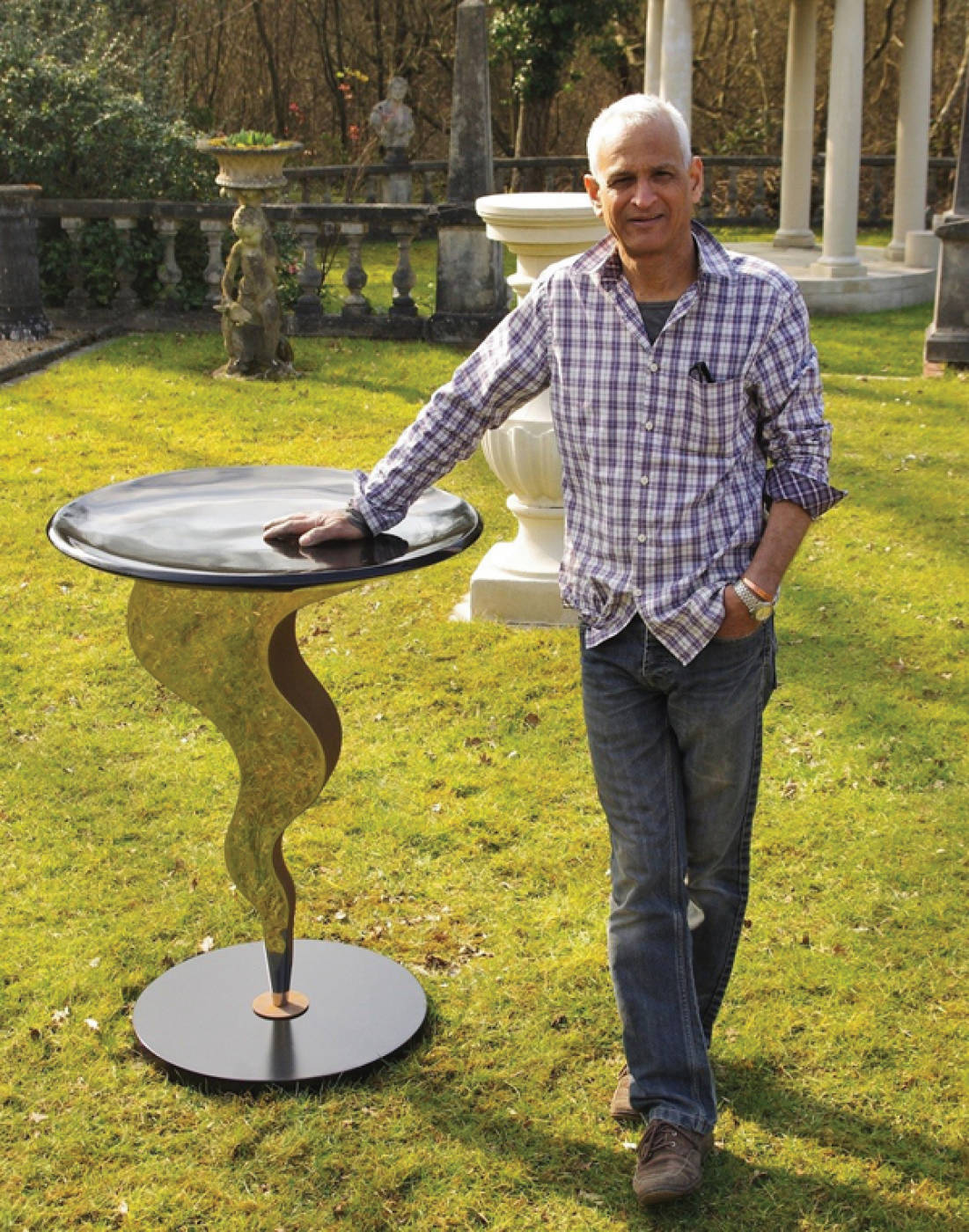 The move brought a change of career and leaving his jockey life behind Chris worked for several years in surface preparation and anti-corrosion treatment, later moving on to start a business specialising in the same field. He experimented with thermal spray (real metal coating) and after much testing took the application one step further from anti-corrosion to aesthetically durable metal finishing.The finishes are now used on most of the furniture that Chris produces and by designers and architects on projects such as The Tower of London, The Natural History Museum and other prestigious projects.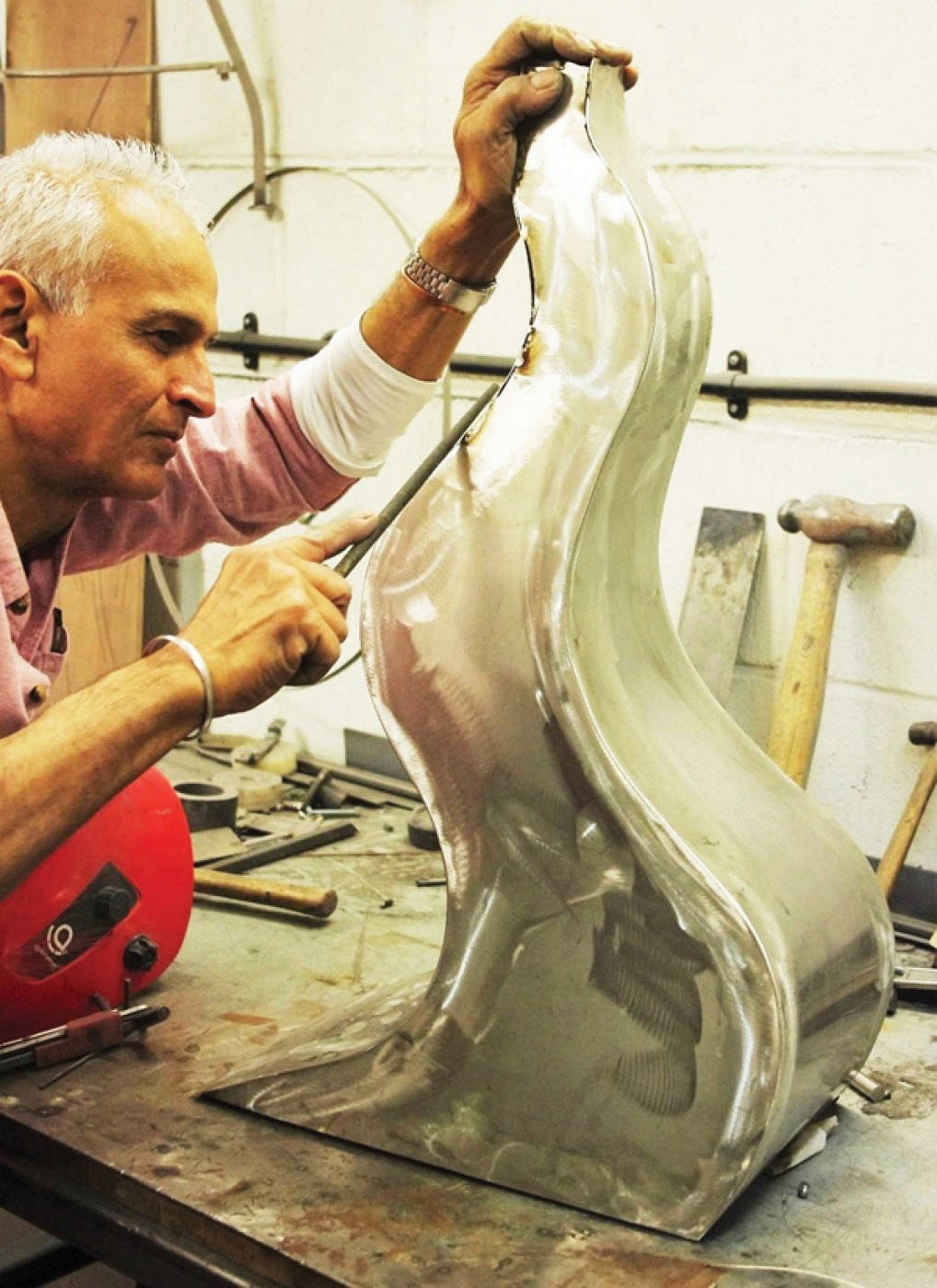 At that time he also began making furniture – functional tables and chairs that were commissioned for hotels and bars. Being practical by nature and with a wealth of ideas Chris wasted no time as the creative juices flowed.
Chris' earliest inspiration for furniture production came from his first-hand childhood experiences of Indian street scenes. Watching metal workers with basic yet skilful tools ease, bend and shape metal to produce practical, affordable furniture left a lasting impression. Those images from the streets of Calcutta remained vibrant, giving Chris the drive and inspiration to move forward.
But with an admiration for good and distinctive furniture design,Chris embarked on a journey to design and produce beautiful individual pieces that pushed boundaries and stood out from the crowd. Using his specialist metal finishes ensured the ultimate bespoke finish.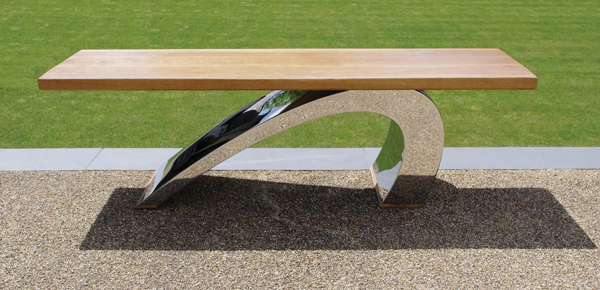 The Surf Bench is a piece he is particularly proud of. Unique in appearance, The Surf defies gravity by way of cantilever. ​"I wanted to make something that was so striking that people wouldn't forget it," says Chris. ​"The bench/table is incredibly strong but has a simple elegance that I love."
His latest creation The Genie is another favourite as this too required engineering expertise to create the pivotal point on which the bird bath stands. Not just a functional piece, the Genie doubles as a contemporary garden sculpture.
"I have an endless stream of ideas flowing in my head that will never change because I love making furniture. The only dilemma is which one to produce next.'
Having no formal design training has not held Chris back, in fact the opposite could be said. When it comes to practical thinking and solving design problems Chris is always able to find a creative solution.
"Looking back at my life in India, I realize just how much I was inspired by watching those street workers. People with very little in terms of wealth become resourceful in all aspects of life ‑where there's a will there's a way."
"Making furniture that's full of surprises and gets people talking is what it's all about," says Chris. ​"I love the challenge that making each new piece brings, but most of all I just love what I do."
Chris now works with his wife Suna combining ideas and creating an ever increasing range of furniture with a bespoke service also available. A workshop/showroom will soon be opening at their Uckfield workshop.
3 Panhard Buildings
Bell Lane
Bellbrook Industrial Estate
Uckfield East Sussex TN22 1QL
01825 765612
sales@​chrisbose.​co.​uk
www​.artis​ticmet​als​.co​.uk