"

Much is Done"by the Sussex Stitchers
Offering endless aspects of textile creation and decoration
Let me introduce you to the Sussex Stitchers. Technically, they are your local members of the Embroiderers' Guild, currently celebrating 40 years of blissful existence. ​"We like to think we are much more fun, user friendly, and less formal than that sounds. We come from all corners of nearby communities and walks of life to learn and partake in endless aspects of textile creation and decoration.", commented Sue Clark of The Sussex Stitchers.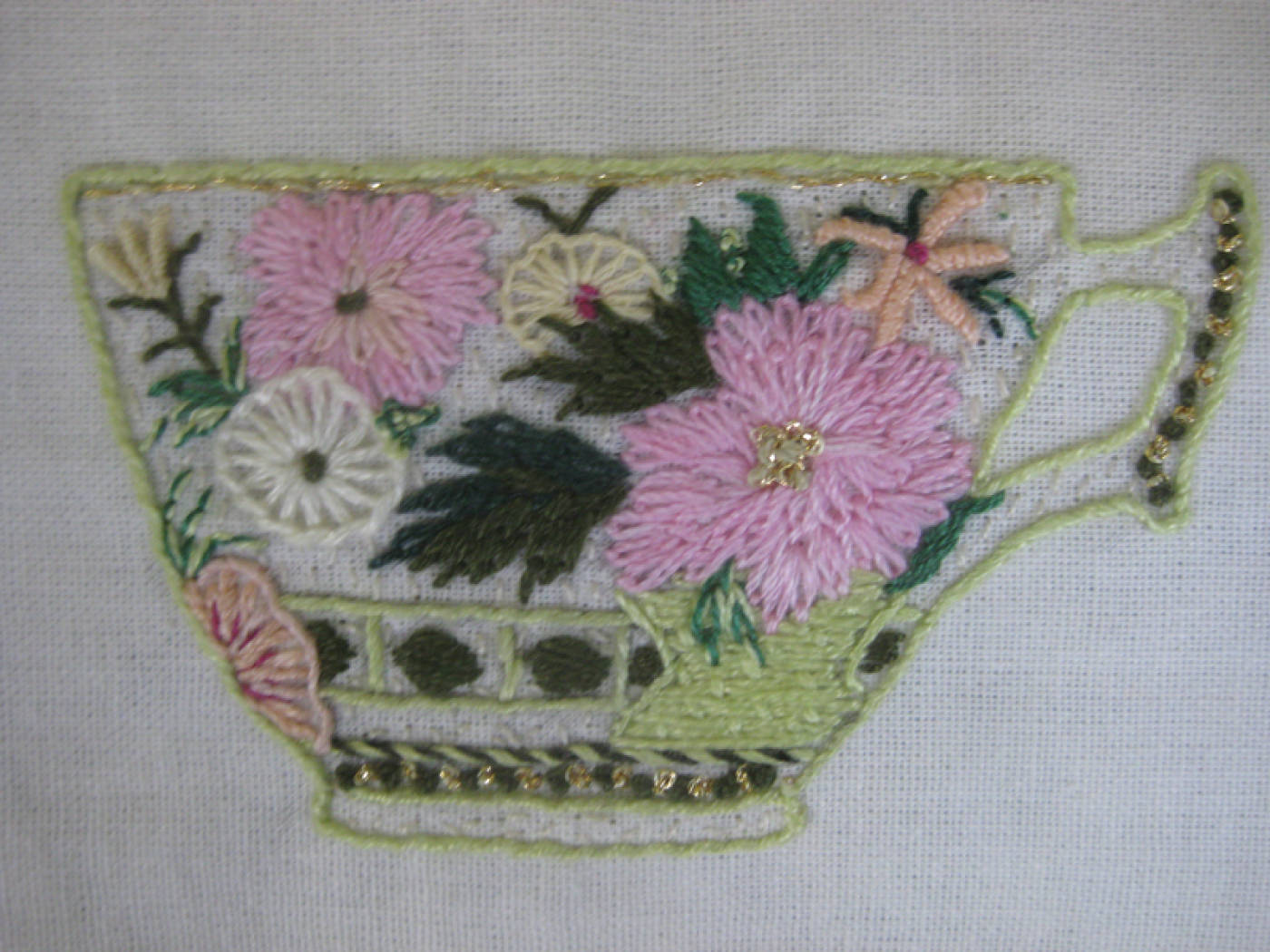 The Stitchers love to celebrate local events such as the opening of new hospitals and schools as well as those of national status. Last year they created exhibits for the 300th anniversary of Capability Brown for Standen House, part of a nationwide initiative and have previously restored significant treasures for Batemans in Burwash and Monk's House in Rodmell, all National Trust properties in our beautiful Sussex locality. They have also produced decorative panels to be seen in the Conquest Hospital and a school in Eastbourne. The Sussex Stitchers are are currently planning their projects for 2018.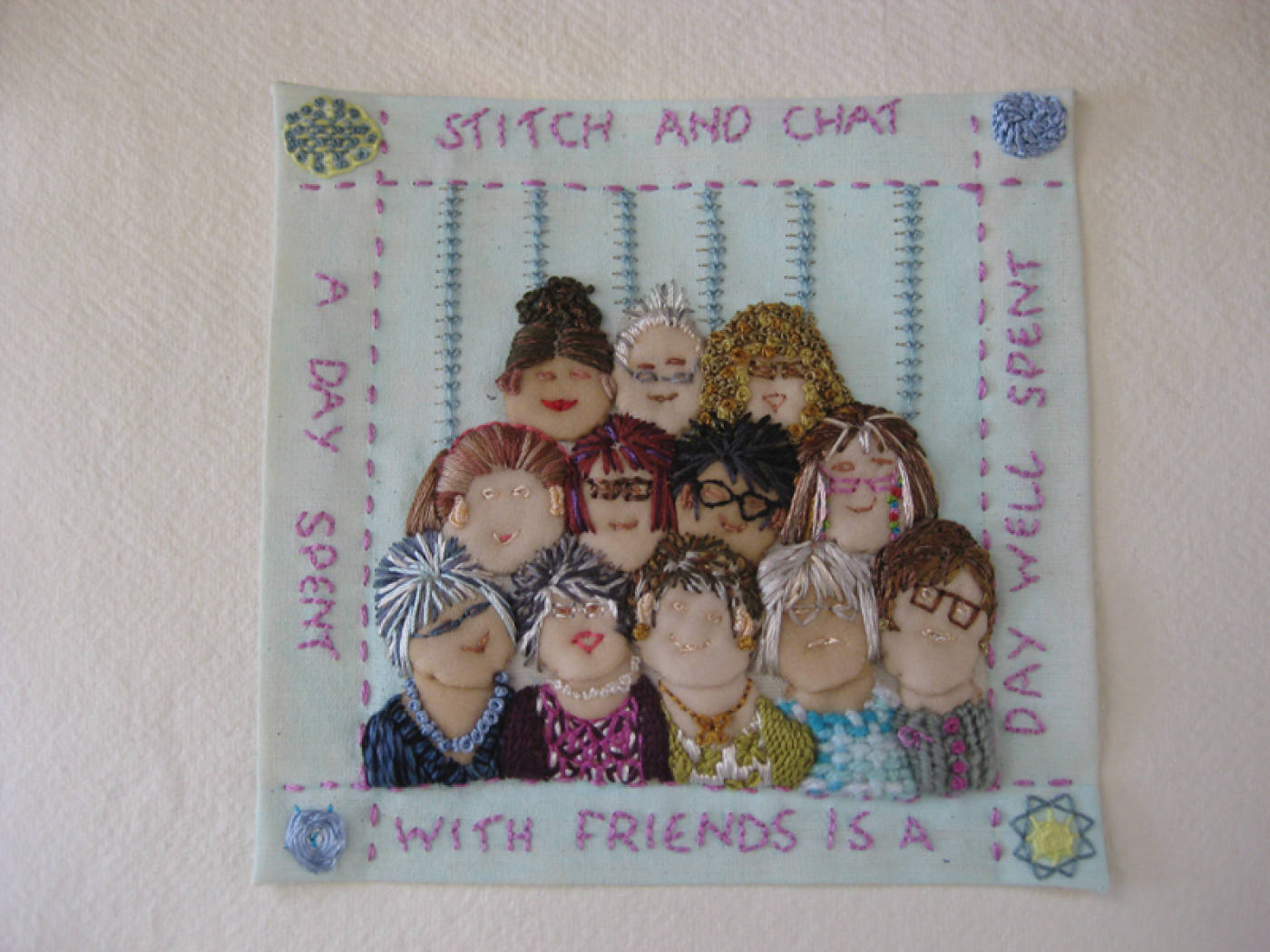 For many of the stitchers this has been a lifelong craze, though some were initially rather nervous about where and how to start the art, being barely able jiggle threads on fabric on arrival. No matter, the Sussex Stitchers welcome newcomers, experienced or not, and encourage them to blossom. ​"We create decorative fabrics then embellishment follows using whatever comes to hand, including the traditional silks, cottons and wools. Re-incarnation technology with glue guns, soluble fabrics, soldering irons and the like whilst less favoured by the National Trust gives us a sense of exploration. The Sussex landscape and coast inspires greatly and the countryside and beaches bear many bits and bobs ripe for inclusion in a project. Consequent achievements can be stunning, especially with a little help from friends" continued Sue.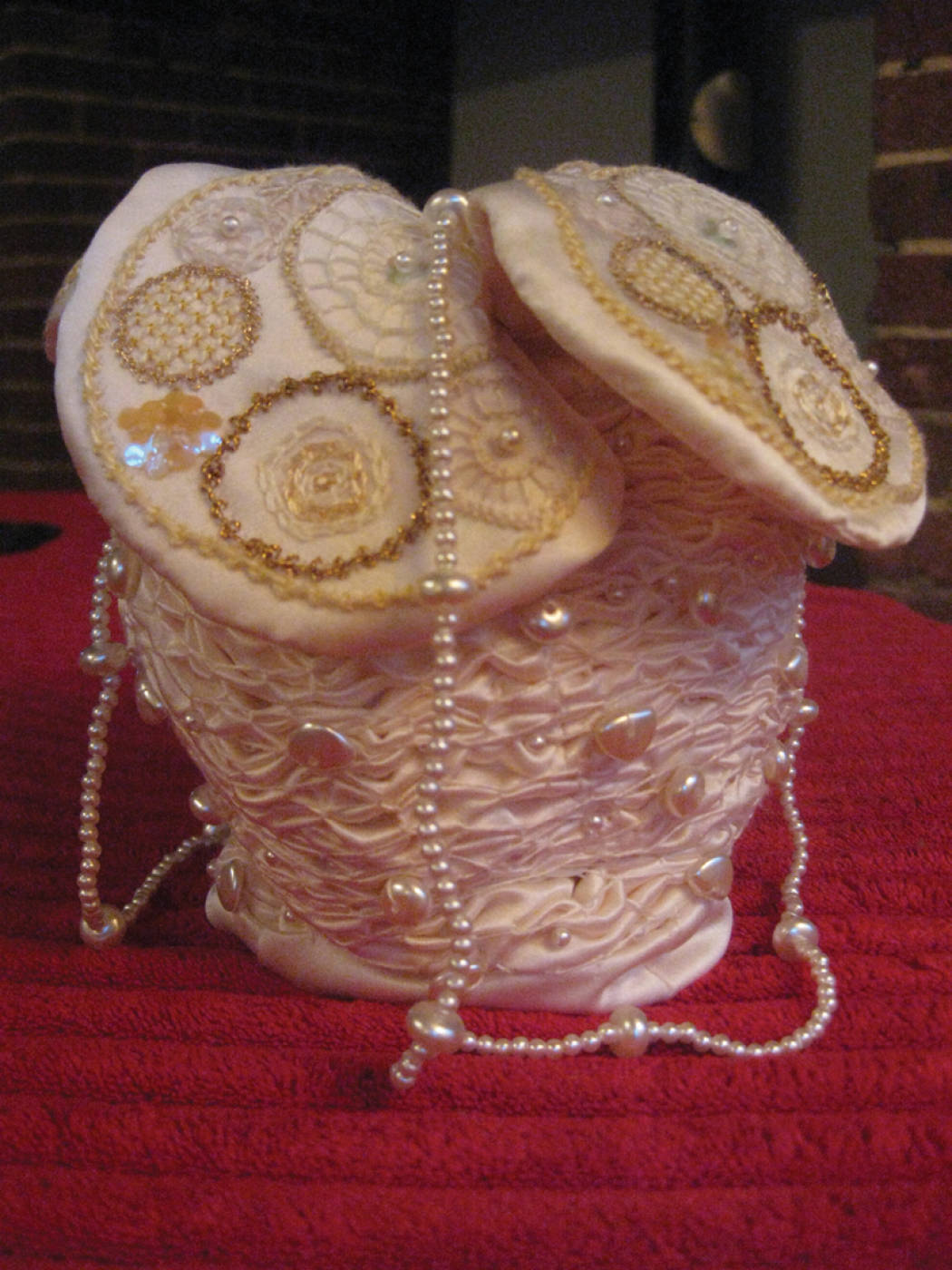 "Our contact details are below if you would like to visit us with a mind to joining our group. We are renowned for being all inclusive, sharing our various skills, techniques and enthusiasm in our monthly gatherings. More significantly, we take pleasure in the putting of thread to fabric, whilst enjoying each other's friendship and company, generally over tea and the all important cake"
You can visit their forthcoming exhibition of work, ​"Much is Done" in Alfriston, in the barn at the Much Ado Bookshop. This will be open between 2.00 and 5.00pm on Friday 10th November and 10.00am until 5.00pm on Saturday and Sunday 11th and 12th November. Many pieces will be for sale should you wish to admire them for even longer and 10% of funds raised will be donated to charity.
Sue Clark is from the Sussex Stitchers (The East Sussex Branch of the Embroiderers' Guild)
See them on Facebook
Telephone 01435 830160
seestraight@​tesco.​net