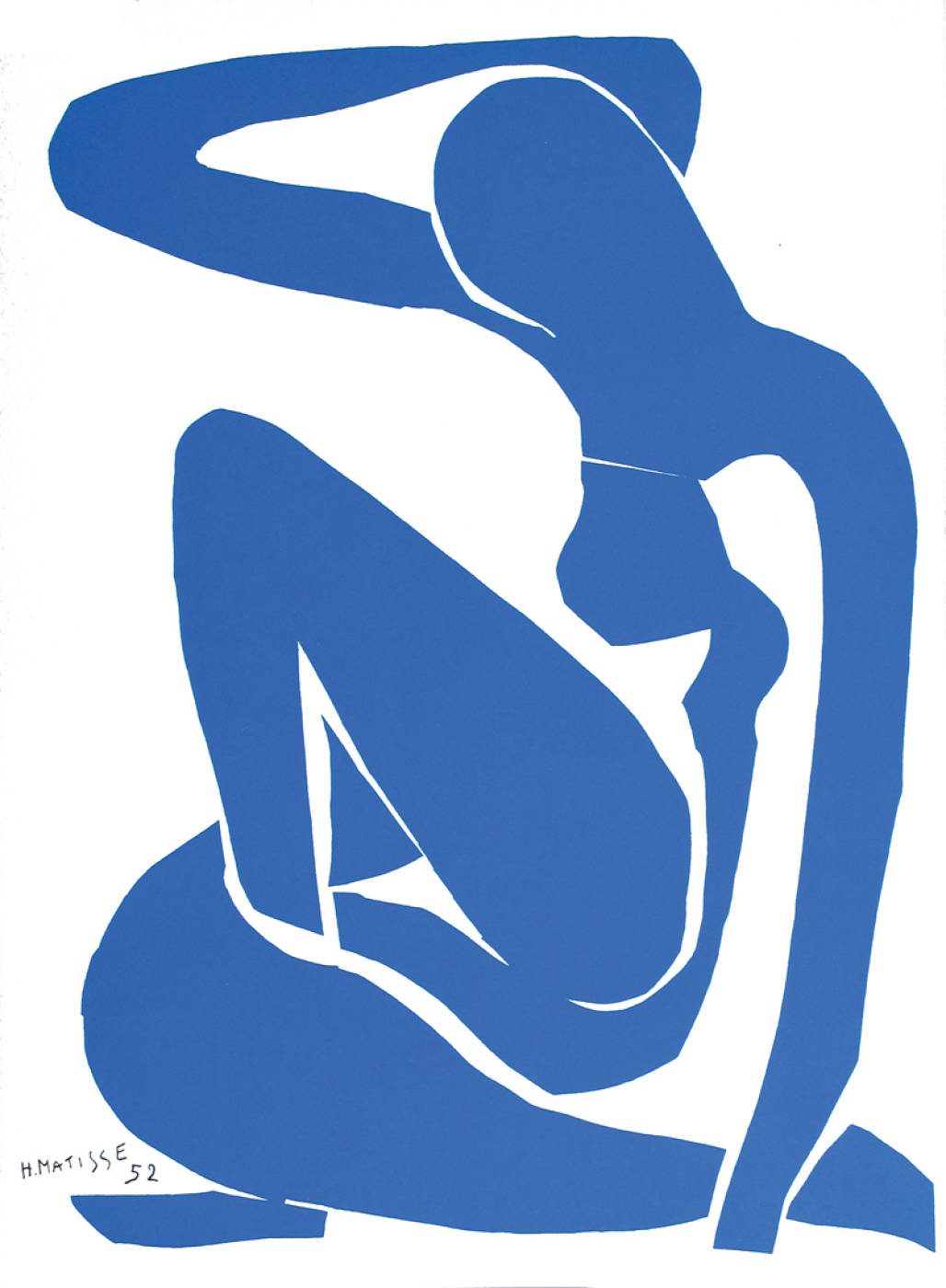 Murmurations Gallery Modern Masters Exhibition – Henri Matisse,

1869

–

1954
Murmurations Gallery in Bexhill-on-sea, will be holding a selling exhibition of Henri Matisse original lithographs from 1st ‑27th August. It will be the first time that original lithographs from one of the leading Modern Masters of 20th Century Art will be exhibiting in Bexhill. Henri Matisse was a French painter, sculptor, graphic artist, and designer. From c.1920 he enjoyed an international reputation as, with Picasso, the foremost painter of his time. He was the supreme master in those trends in 20th century art, which are represented by calligraphic pattern and the abstract use of pure colour.
From 1917 he spent much of his time on the Riviera, mainly at Nice and Venice. The luxuriously sensual works he painted there – odalisques, still lives of tropical fruits and flowers, and glowing interiors – are irradiated with the strong sun and rich colours of the south. Following two major operations for duodenal cancer in 1941, Matisse was confined to bed or a wheelchair, but he worked until the end of his life.
This exhibition brings together over 50 original lithographs of his ​'Poem Illustrations' and ​'Paper Cut-outs' that made up a large body of work in his later years.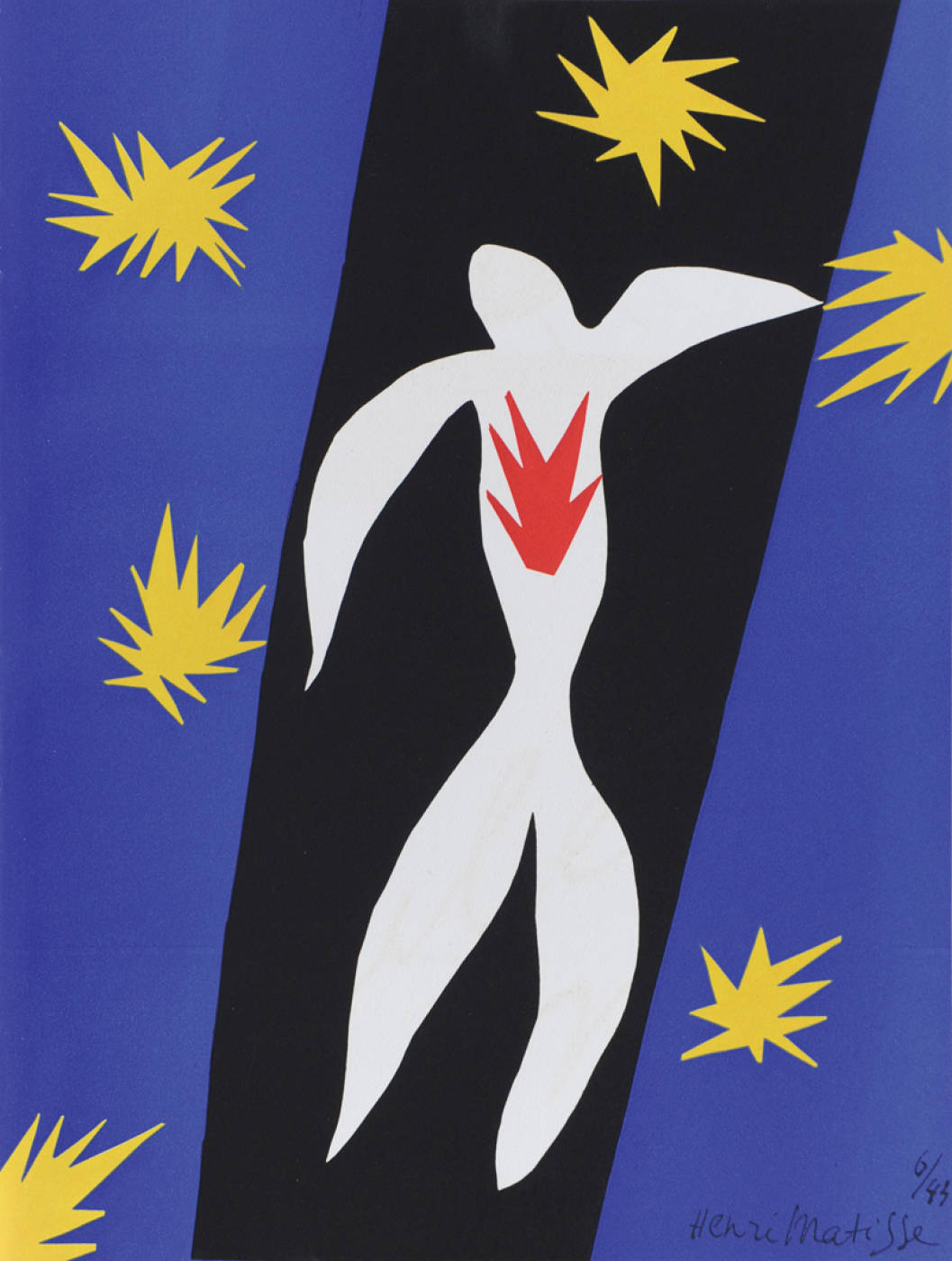 After his operations in 1941, Matisse began one of his most complicated and successful printmaking projects, Florilege des Amours Ronsard, illustrating the love poems of 16th Century French Renaissance poet Pierre de Ronsard. The imagery created by Ronsard's poems lent themselves well to Matisse's favoured theme of fruits, flowers, portraits and the female form. Arguably the loveliest of the prints are those that remain close those motifs Matisse knew by heart and for which he had abiding fondness, these include botanical shapes or condensed female portraits for example. Also included intermittently are certain studio objects that can be seen migrating from painting to painting; a fluted vase or tobacco jar.
Mattise expanded the commission from 30 to 126 illustrations during the several revisions made over a seven-year interim. He had full control over selection and interpretation of verses, page layouts, paper quality, and typeface.
This now very rare suite was printed by Mourlot Frères in Paris on pure rag tinted wove Papeteriesd'Arches paper in an edition of 320 sets only, of which 300 were for sale.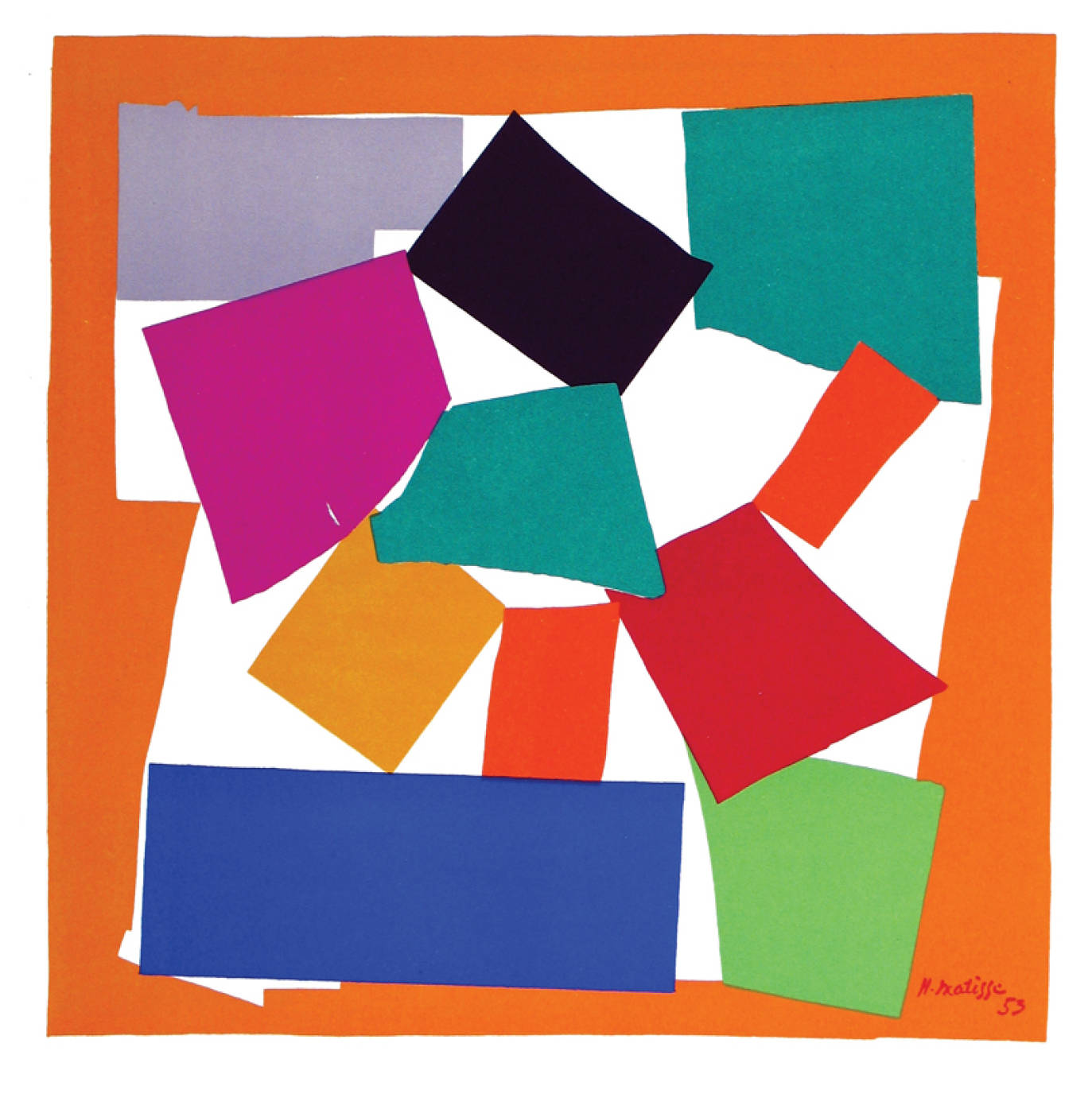 In his bed-ridden final years Matisse also embarked on another kind of highly original work, using brightly coloured cut-out paper shapes (gouaches découpées) arranged into purely abstract patterns (L'Escargot, Tate, London, 1953). The colours he used in his cut-outs were often so strong that his doctor advised him to wear dark glasses. They must rank among the most joyous works ever created by an artist in old age.
Matisse personally directed and supervised the first ​'pulls' of the coloured lithographs during 1954 in collaboration with the renowned lithographers Mourlot Freres of Paris. The printers, founded in 1921, worked with many of the great artists of the 20th century, including Picasso, Vlaminck, Bonnard, Dufy, Miro etc.
Unlike many of his great contemporaries, Matisse did not attempt to express in his work the troubled times through which he lived. ​'What I dream of,' he wrote, ​'is an art of balance, of purity and serenity devoid of troubling or disturbing subject-matter … like a comforting influence, a mental balm – something like a good armchair in which one rests from physical fatigue.'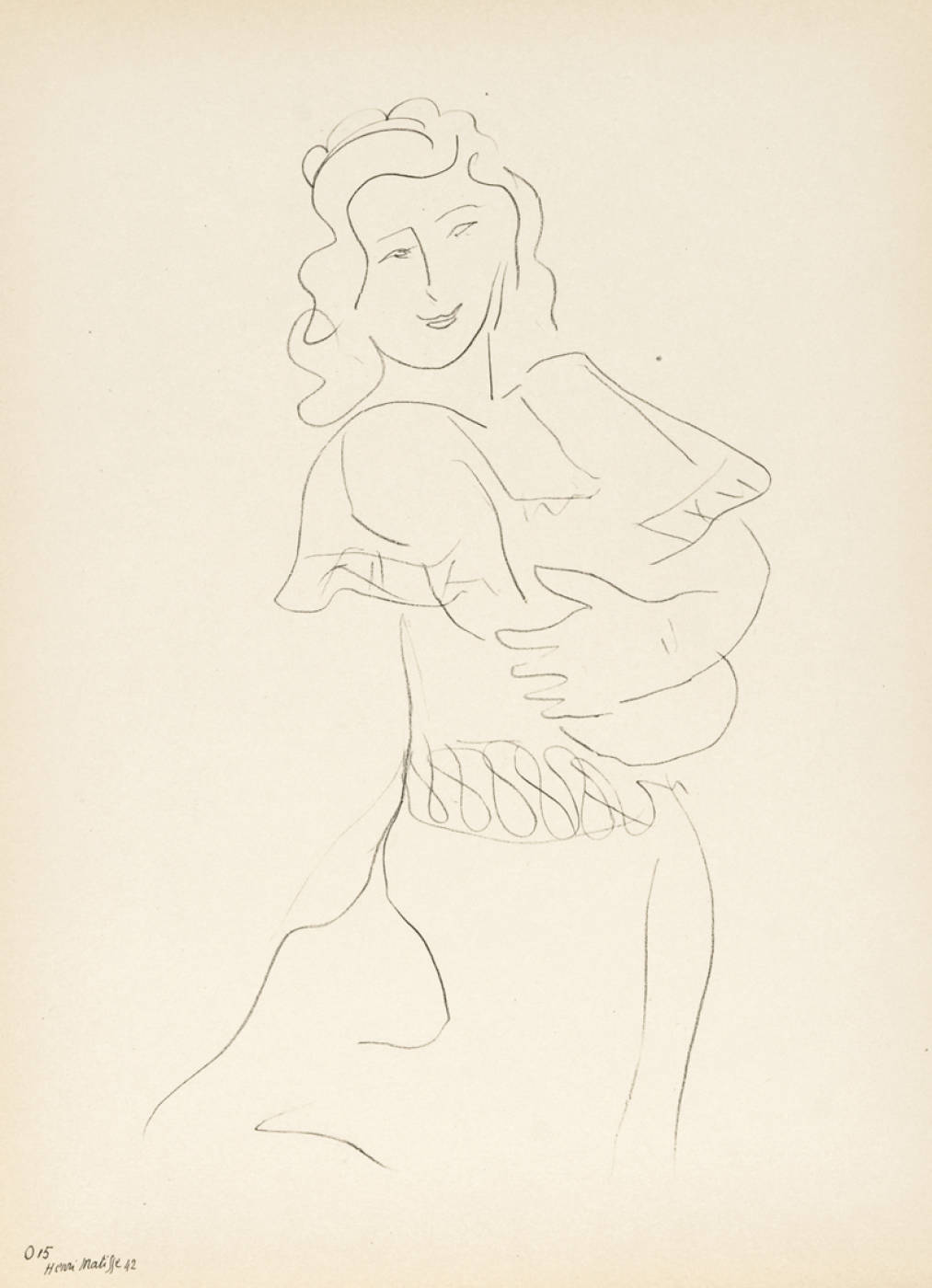 A private view of this exhibition will be held on 1st August 5.30pm – 8.30pm.
17A Parkhurst Rd, Bexhill-on-sea, TN40 1DE.Open Tues-Sun. 10.30am – 4.30pm.
Info@​murmurationsgallery.​co.​uk,
www​.mur​mu​ra​tions​gallery​.co​.uk