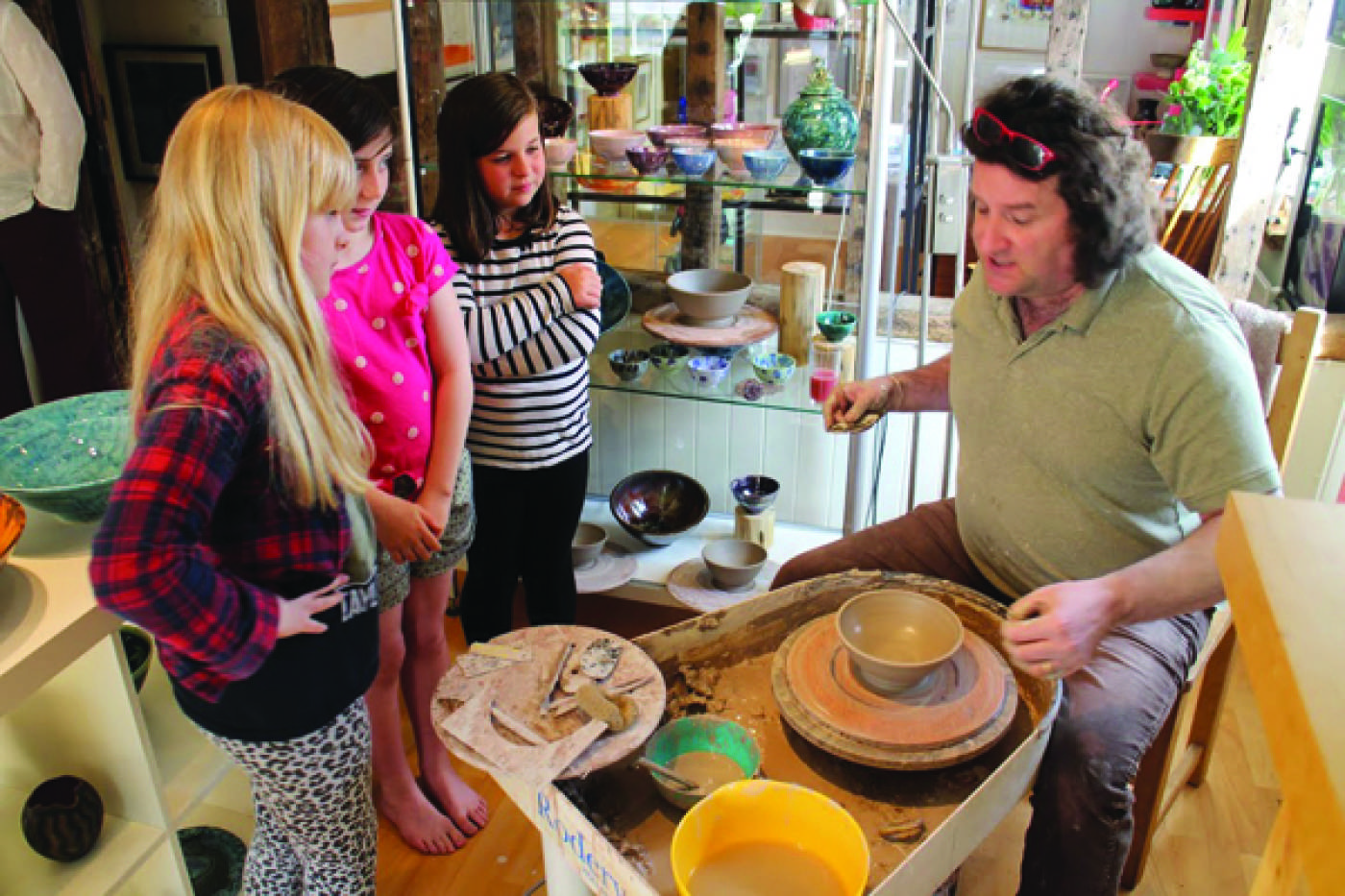 The Corner Shop Gallery is the latest edition to the ever expanding cultural centre that Battle has become in recent years.
Corner Shop Gallery (incorporating the former Stan Rosenthal Gallery) is a new showcase of locally based talent. Their overall ethos from conception has been to provide a venue where local makers can exhibit beautiful and high quality art at affordable prices.
The gallery launched the new name with a special Makers Day recently, where the potters gave a demonstration of their throwing skills and people were able to meet and chat to the photographers, Artists, fused glass and jewellery makers. This will be followed up soon with a special Raku Party with ceramicists Daimian Barclay-Deane, Jane Bridger and Mike Goddard. You can follow the forthcoming events on face​book​.com/​c​o​r​n​e​r​s​h​o​p​g​a​llery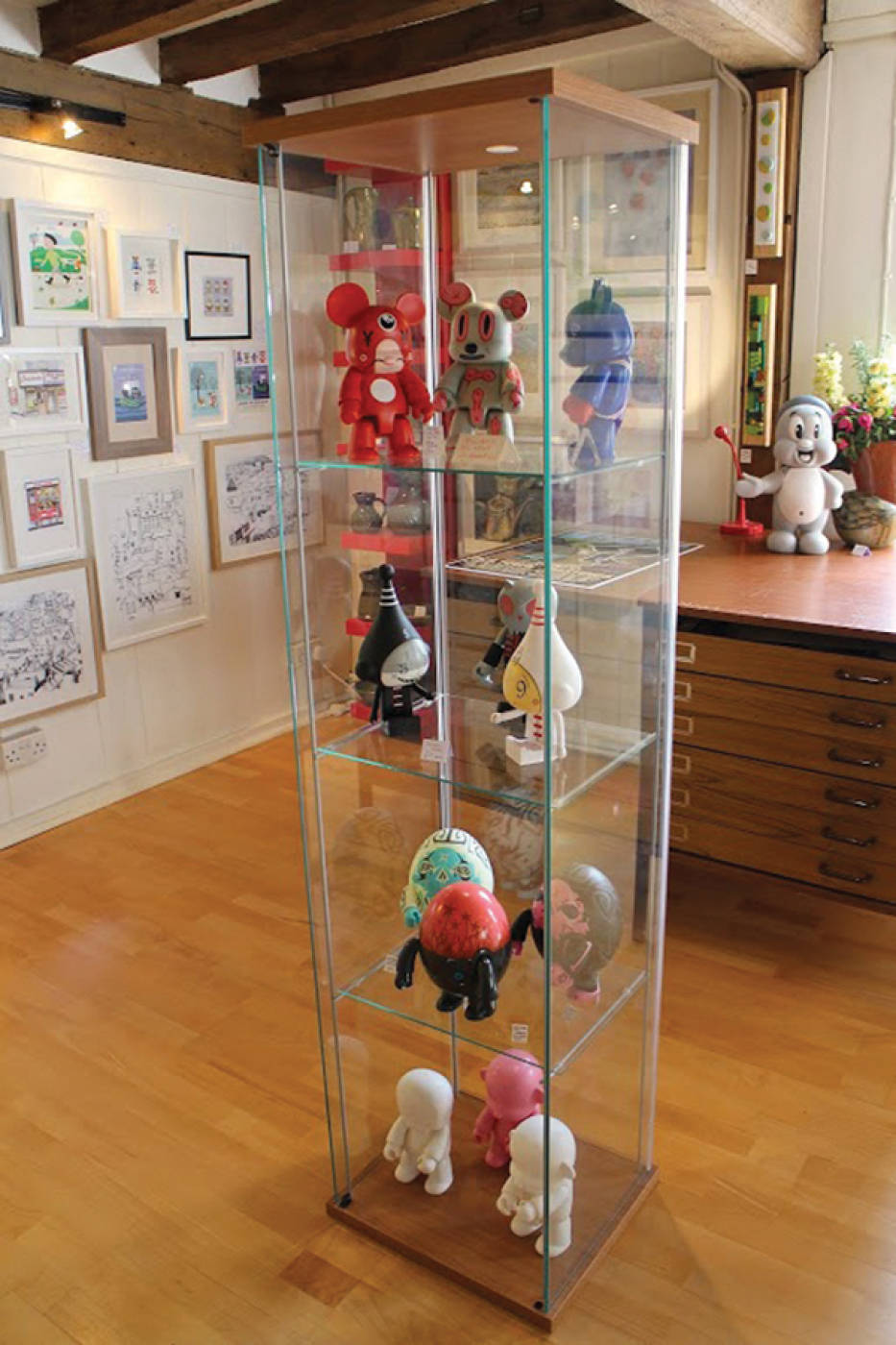 The gallery launched with the current exhibition of, Paintings, prints and photography by established artists Stan Rosenthal, Steve Boydell and John Powell-Jones.
Stunning images by Artist/Illustrators Thea Brine and Jon Higham, who regularly work for The Guardian and BBC publications, along with the images and ceramics of Sue Cooper, whose drawings are often used to accompany her partner's poetry.
Colourful fused glass and jewellery by Rachel Hoath and Hazel Willis. Sculptural pieces by Steve Lovatt and Kelly Johnston.
Handmade textiles designed by Stan Rosenthal, but also including images based on Kandinsky, Klimt, Hundertwasser, Matisse etc.
For a limited period they also have a selection of second-hand books for sale, primarily art, psychology and consciousness studies.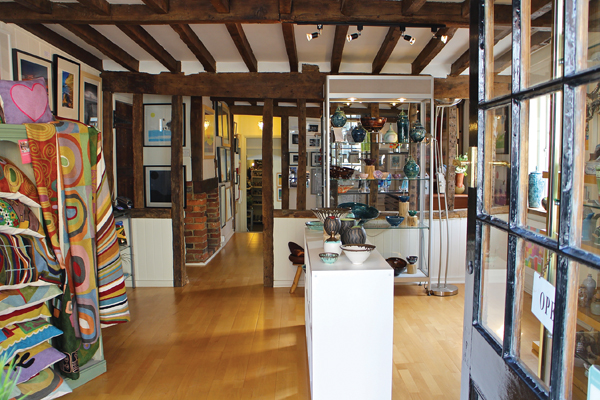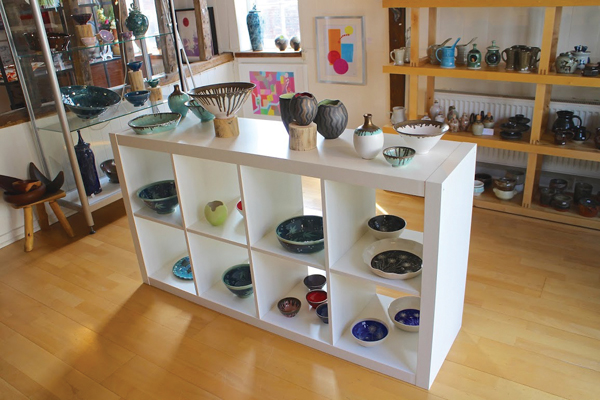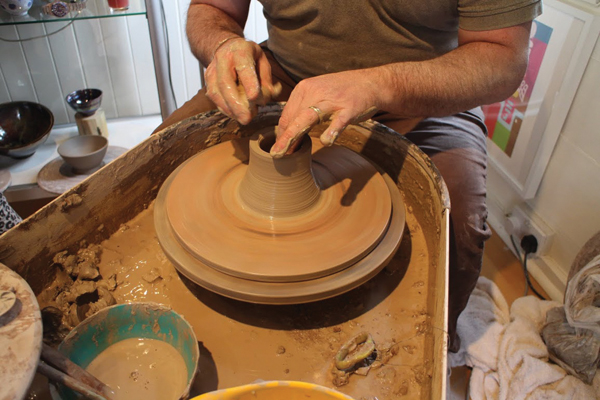 However their biggest selection is now set over to the wealth of ceramic talent from the surrounding area. The colourful, vibrant work of Daimian Barclay-Deane, the fantastic and functional stoneware of Mike Goddard, the fine, elegant bowls of Jane Bridger.
There is also a collection of vintage ceramics, again with the focus on local potteries, Hastings, Rye, Iden, Aylesford, Dickerware amongst many others.
You can find the gallery on the Corner of the Mount Street car park in Battle. They offer a warm welcome to those who wish to browse without the pressure to make a purchase, in the hope that when you do wish to purchase a special gift or something for your home you will think Corner Shop Gallery.
www​.cor​ner​shop​gallery​.co​.uk
nicky@​cornershopgallery.​co.​uk
Tel: 01424 775386⁄0781 6644963