Small is beautiful – Find space for a musical work of art in your home
'People often tell me that they don't have room for a piano. Partly, of course, this is a question of priorities, because often the best space is taken up by a widescreen TV. In the first house I bought we never had a TV, there was room for just an 8' concert grand and a small chair, and it was perfect. When people tell me that they don't have space, I love being able to show them that in fact they do. They are often surprised to find out is that there are pianos that can fit in the smallest of spaces.'
David Winston of Period Piano Company, in Biddenden, took us on a tour of his workshop to prove his point.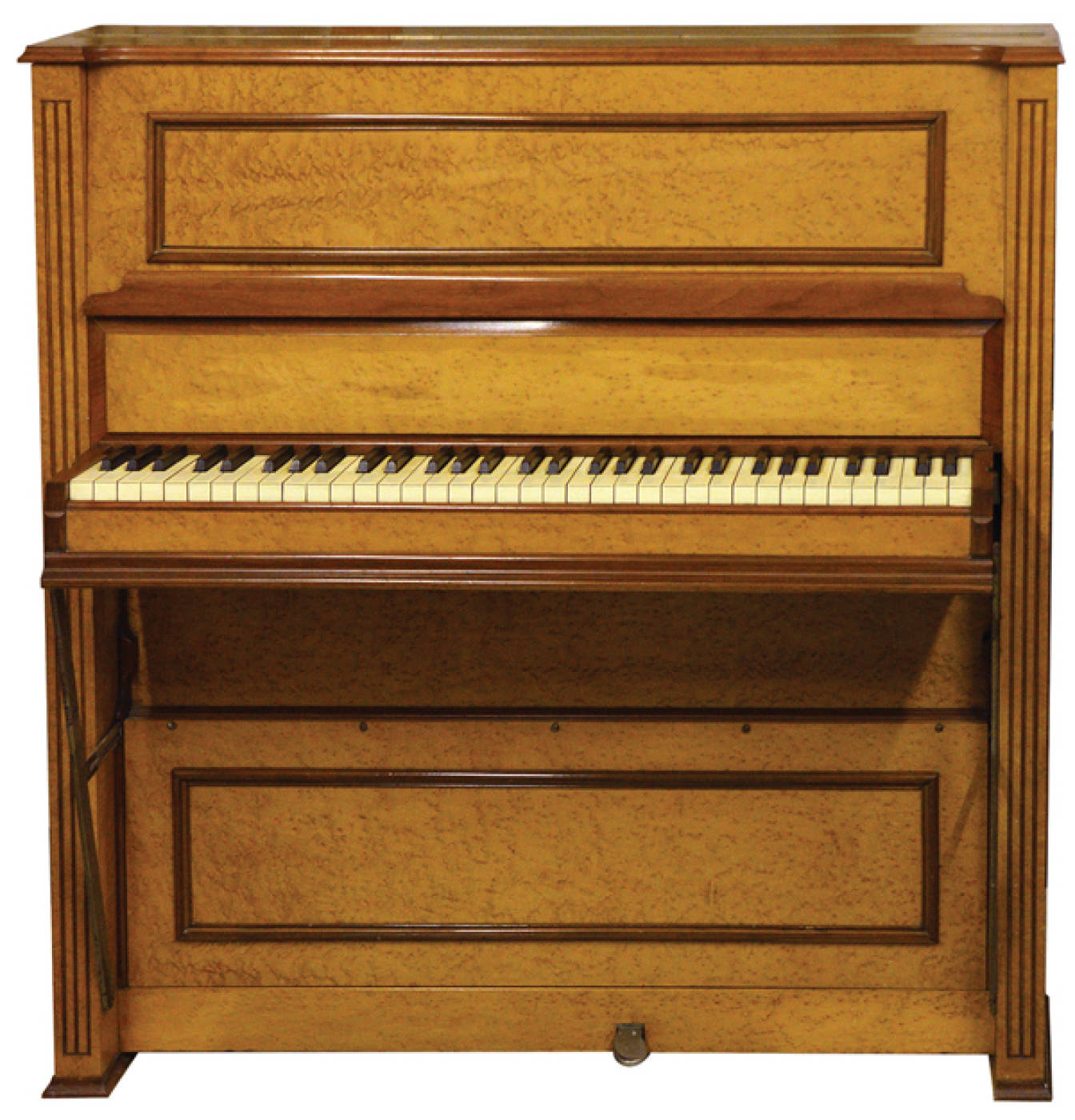 Ships Piano, ca 1904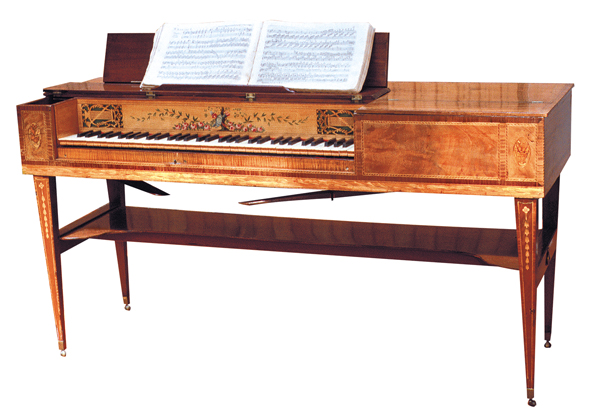 Square Piano by Melly, Dublin, ca. 1785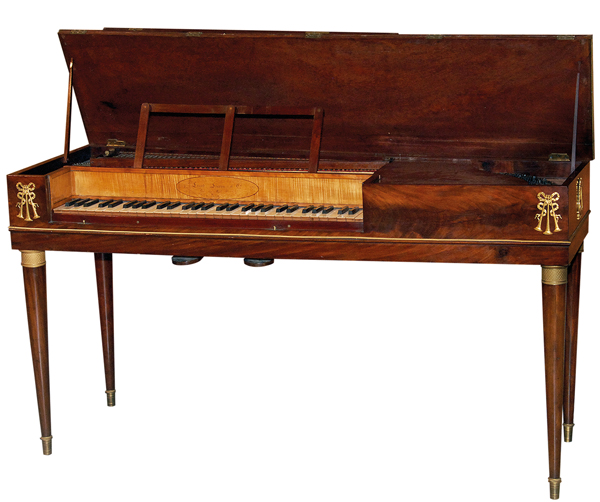 Square Piano by Erard, Paris, dated 1797
One intriguing instrument was a small ​'ships' piano, ca 1900 which takes up less space than a small television. Designed for private yachts with their limited space, it has a keyboard which folds inside and reduces the space needed, when it is not being played. One such piano even travelled onboard ship for Scott's Antarctic expedition! This one he showed us, was not deep-frozen, and is a lovely article of furniture in itself, veneered in Birdseye Maple. It comes complete with its original bill of sale, showing its purchase by a famous aviator, for his wife, Ena Beaumont, a well-known Music Hall performer, nicknamed ​'The Physique'.
For those looking for something more classic in style, they have in stock a selection of elegant 18th century ​'square pianos'. These instruments, rectangular in shape, taking up the same space as a small sideboard, were decorated in the same style as the most refined furniture of the time. Many have rare veneers, superb inlay and marquetry. The beauty of their cases has long been recognised, and as a result many were later converted into writing desks. David says: ​'This is very sad. It was the fashion to convert these at one time, but now people realise their value. They are in every respect, serious musical instruments, ideal for domestic use, and create a lovely presence in a room'.
'I suppose I am on a bit of a mission', says Winston. ​'Piano makers were constantly adapting to changing needs and styles and the result is a fantastic range of wonderful instruments. Pianos don't have to be black and shiny and take up a huge space, and we don't have to succumb to the digital alternative'.
David Winston, started Period Piano Company over 30 years ago, and was awarded the Royal Warrant in 2012 as restorer and conservator to HM the Queen.
They can be contacted on 01580 291393,
info@​periodpiano.​com
www​.peri​od​pi​ano​.com